If you visit Palermo and do not see its historic markets you probably haven't seen the city. Food is an important part of the Italian culture and being around it, would make you understand the passion behind it. Palermo is particularly known for its crazy markets and even though the fruit and vegetable might be organized, the fun of seeing the Sicilians shout and swear is a different experience altogether. At home, when I visit vegetable markets, I love the chatter and noise that surrounds them. Palermo reminded me of just that. The market of Capo (Mercato di Capo) in Palermo is one that I really loved! The city actually has four historic markets that were established by the Arabs.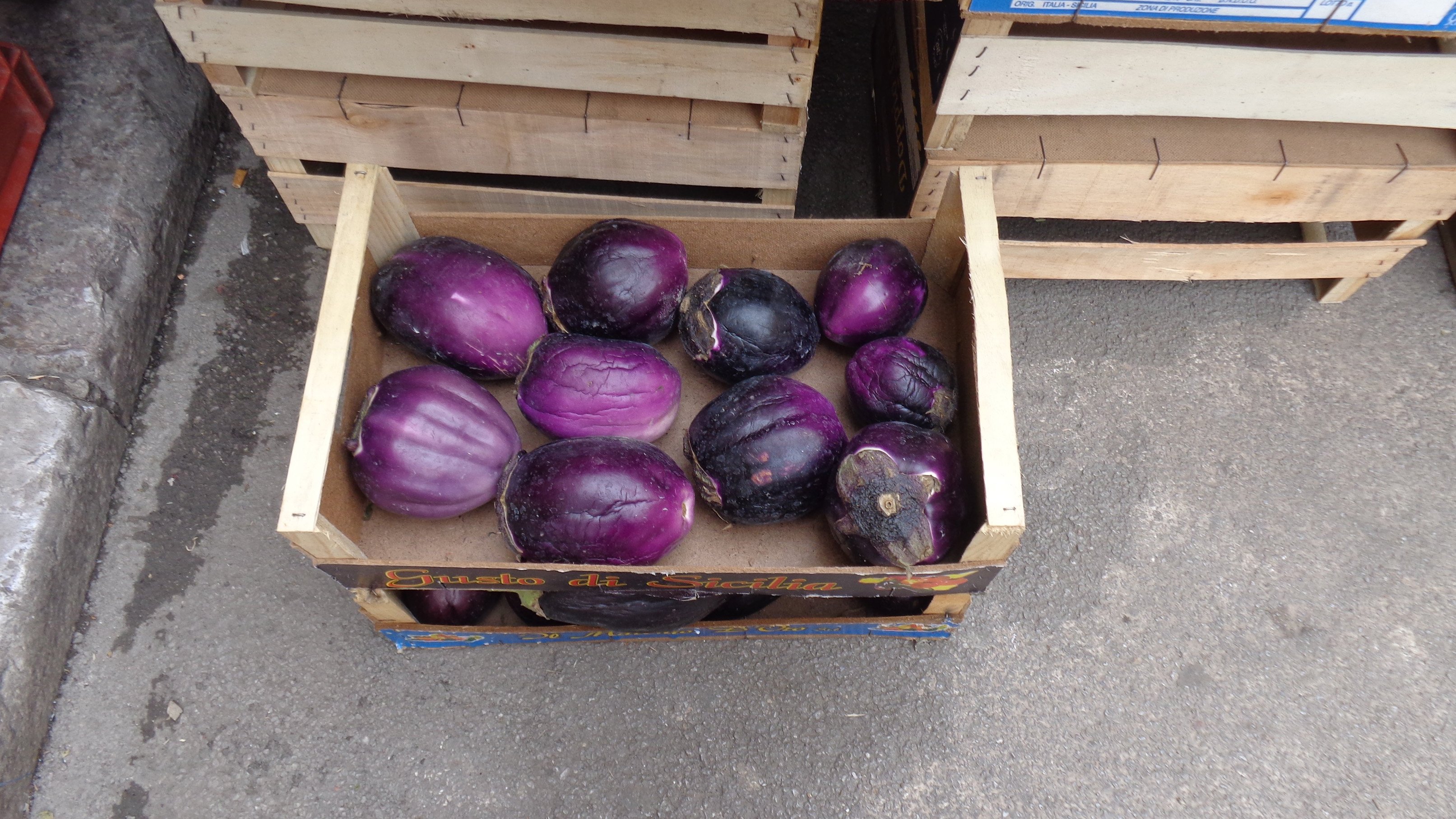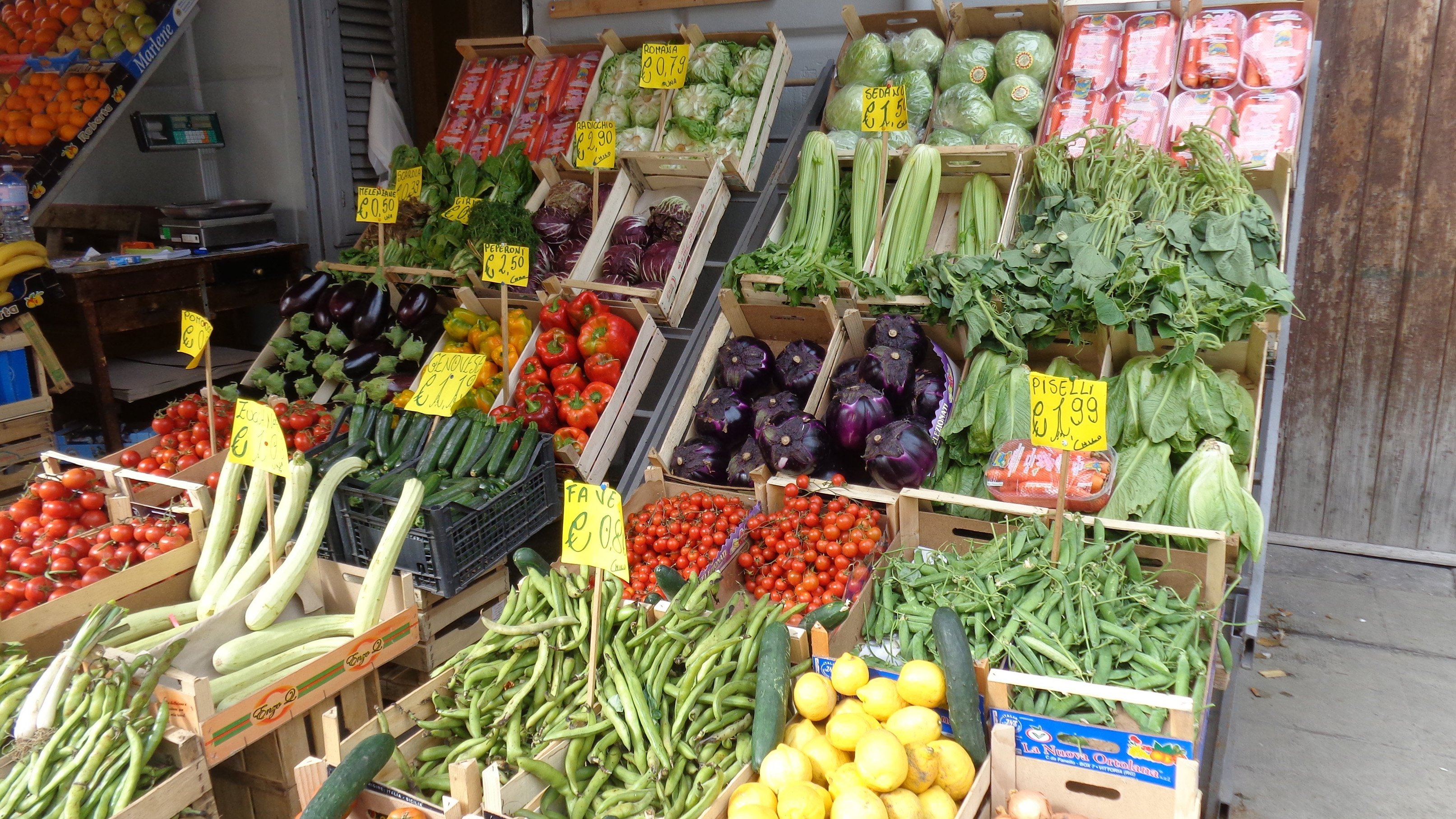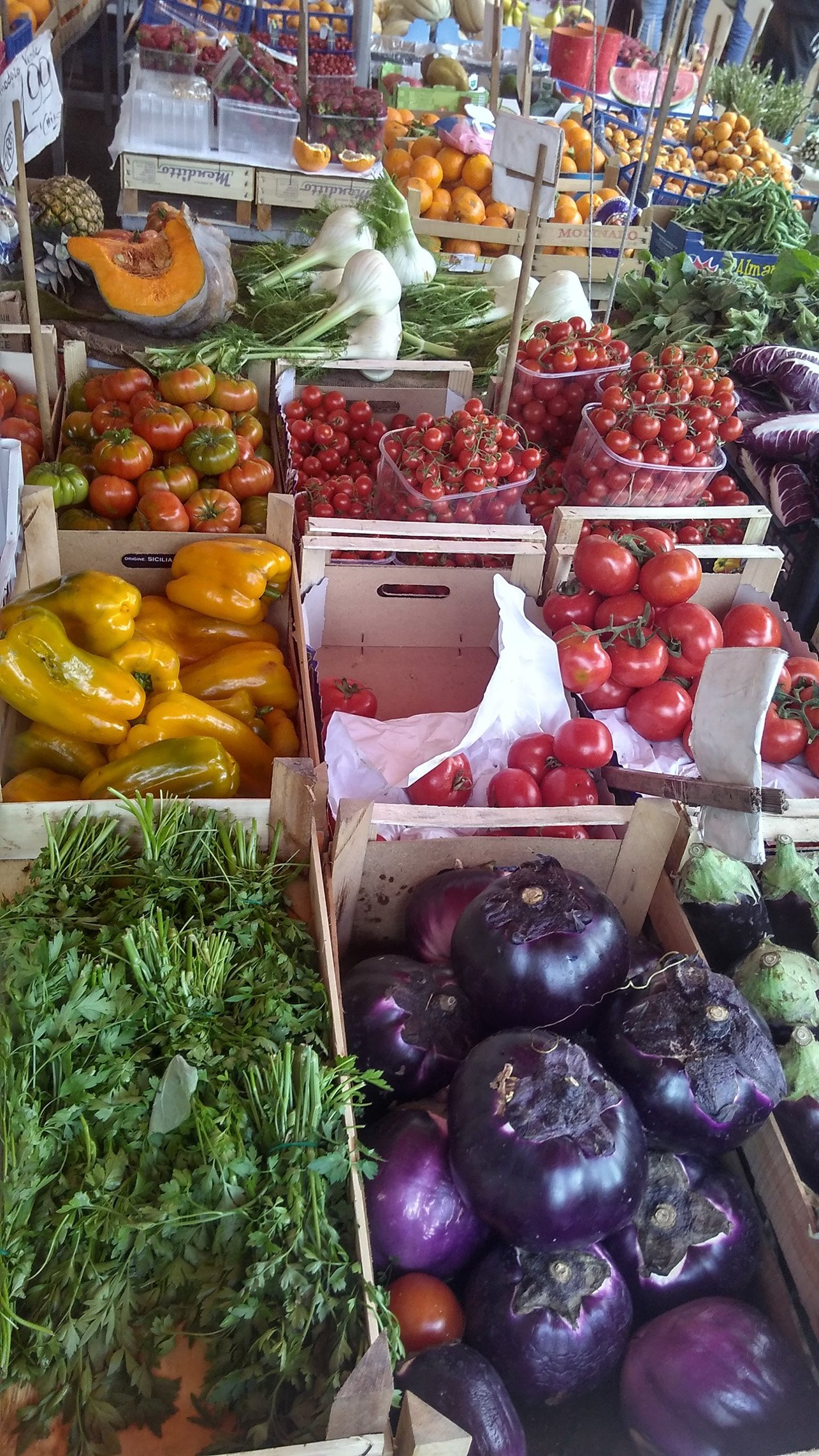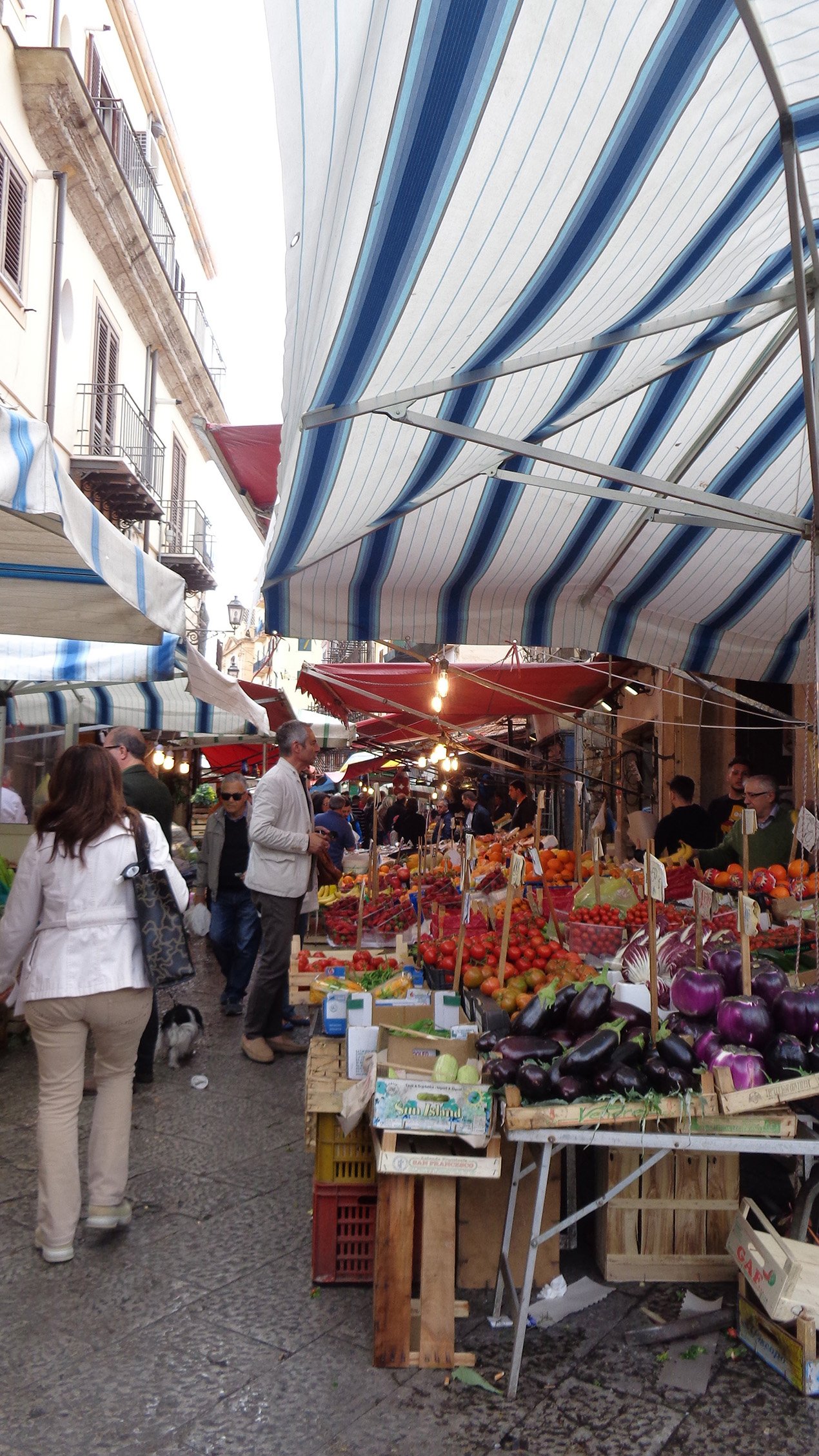 When I reached in the morning, it was already bustling with people. So many Sicilians and the sound of the Italian language was enough to give me a high early morning. The singing melody of their language, sometimes loud and sometimes rude was such a treat to the ears!
There was a huge amount of seafood display around me and that is one thing I usually don't enjoy because of the strong smell. But I saw locals so casual around it all, trying to get the best of the Sicilian fish for their pranzo/cena (lunch/dinner) and bargaining at their best. A group of ladies were having fresh fruit at the side and there was another man talking to one of the sellers.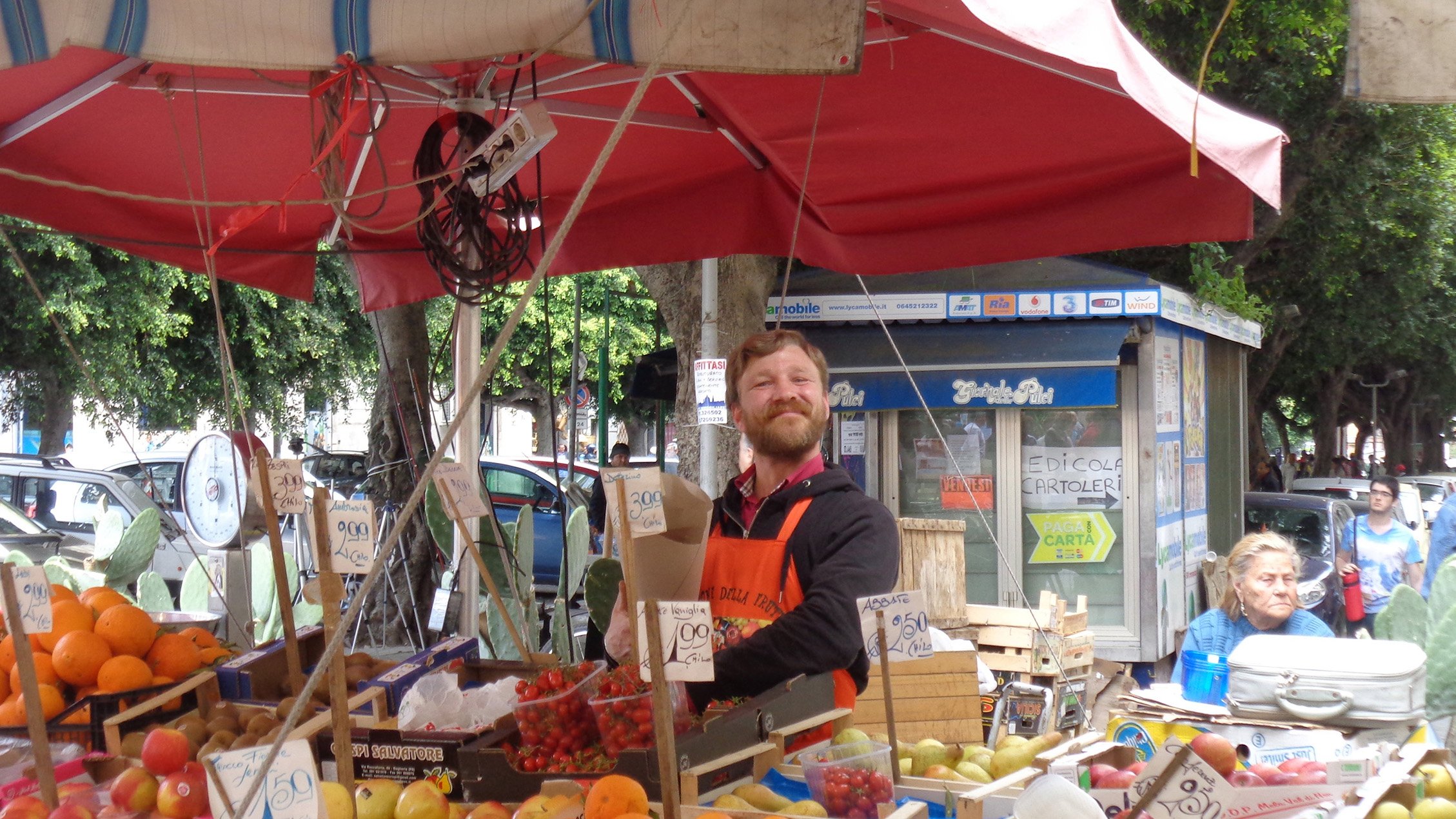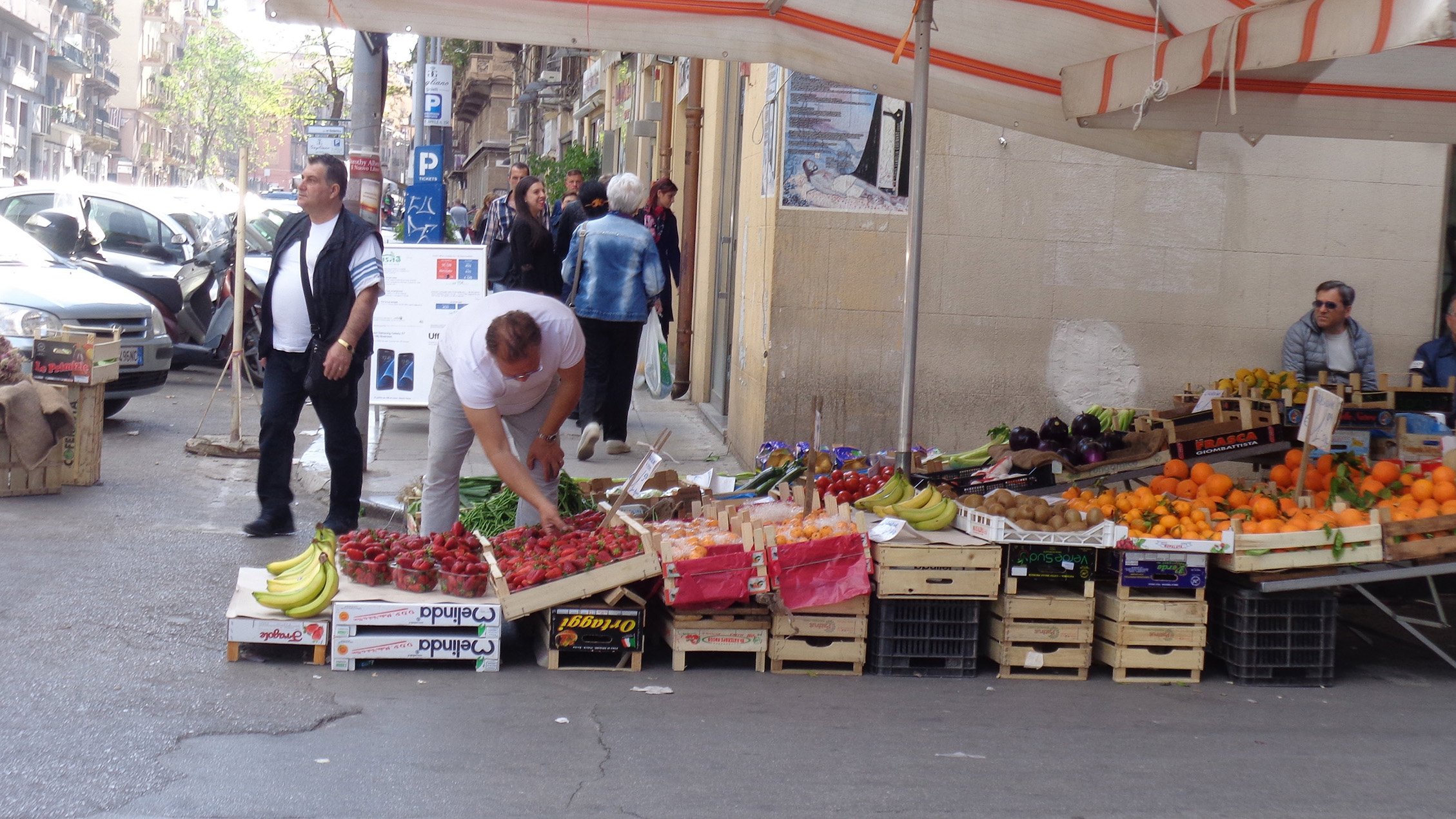 It was fun being in the centre of it all, not buying anything but just observing. A stall of vegetables with purple cabbages caught my eye because I don't get to see them so commonly in India. Also, the Sicilian tomatoes were so seductive! They were gleaming from afar. I soon busied myself with a big piece of Sfincione=focaccia+olive oil+tomatoes+onions+pepper. Buonissimo!!!!!
After that I got a fruit cup of strawberries and peaches which I absolutely devoured. It turned out to be one of the best mornings in Palermo that I will fondly remember.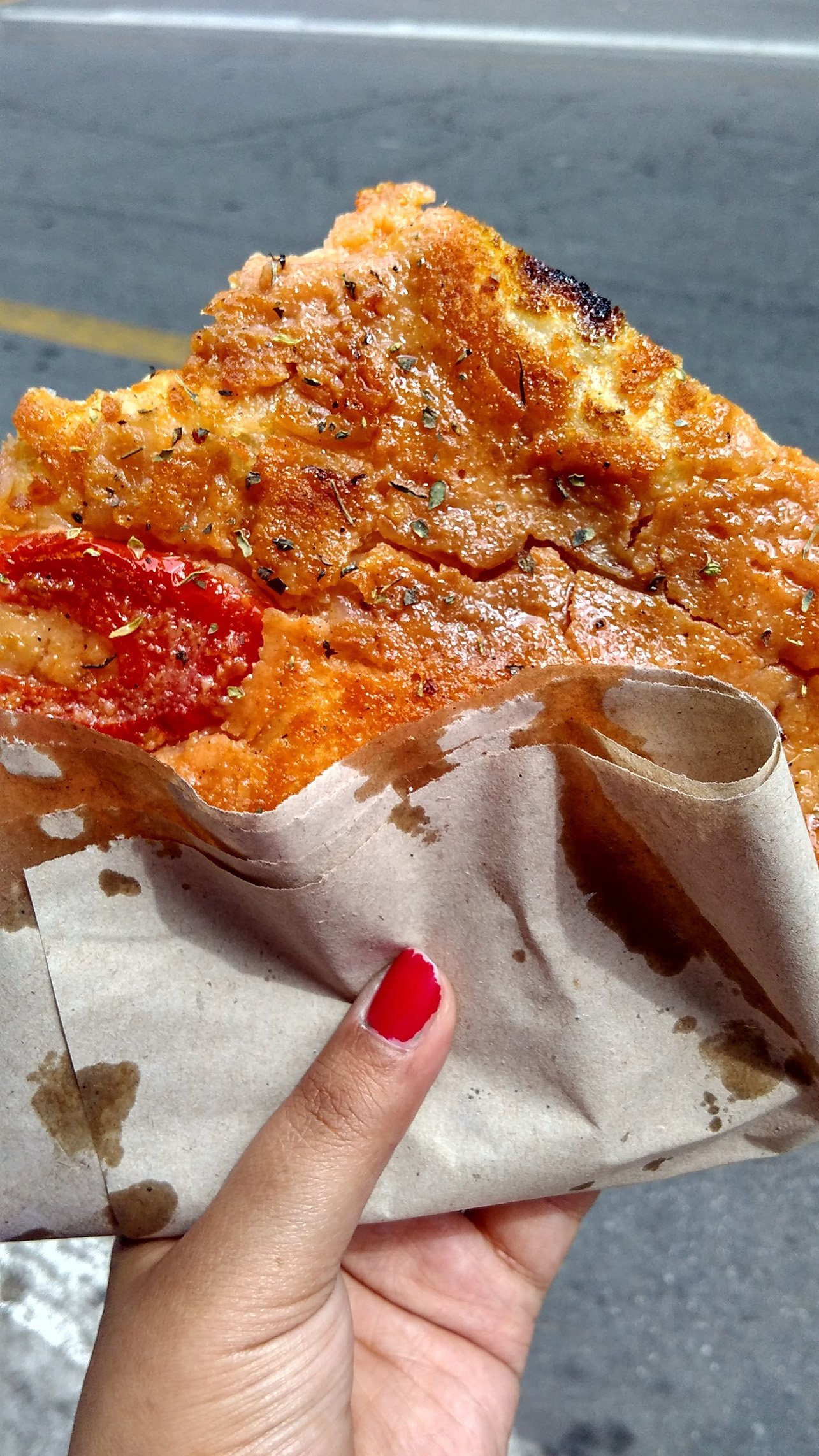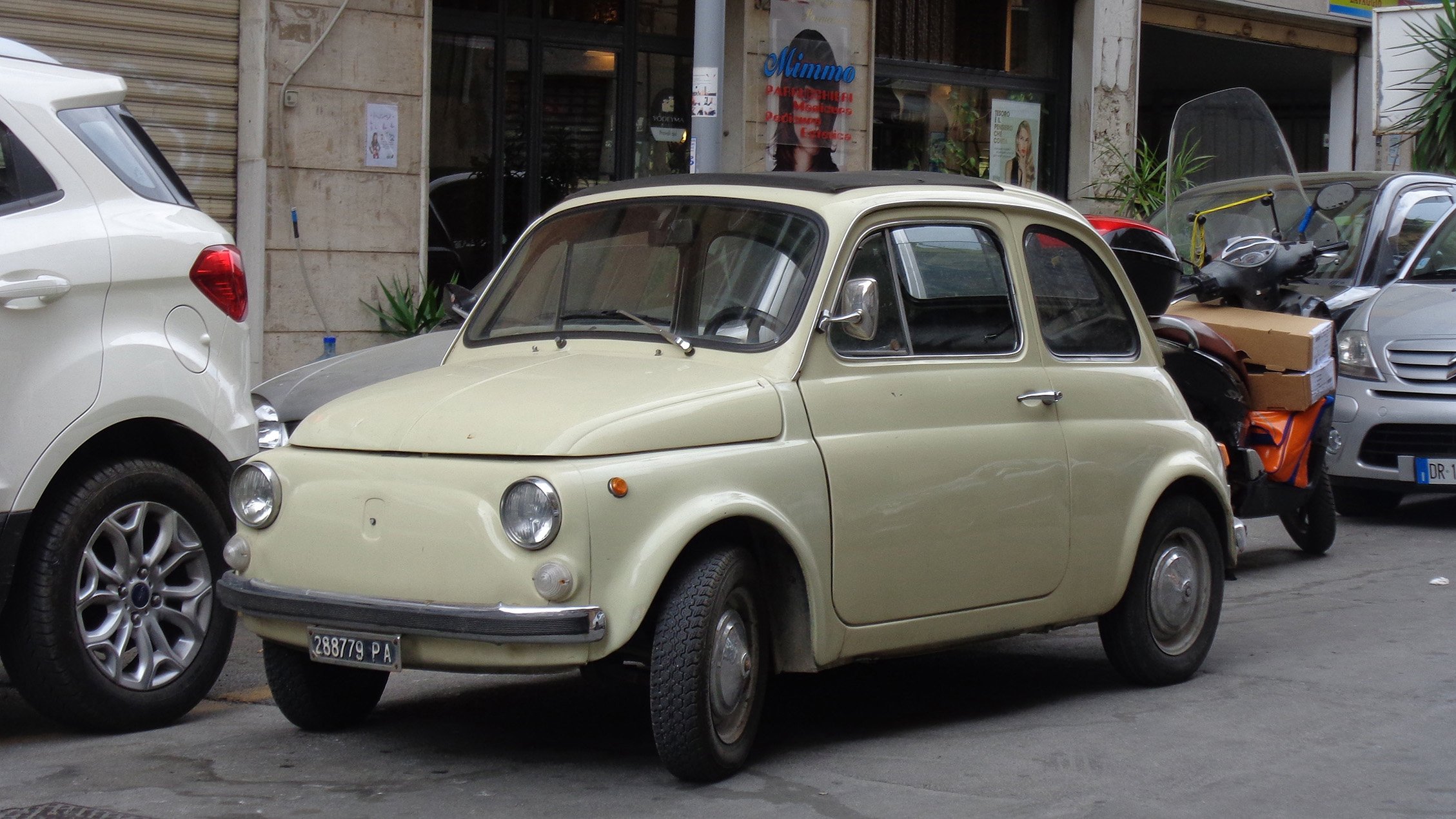 Location:
Via Porta Carini, Palermo.
Timings:
Monday- Sat: 7:00 a.m. to 8:00 p.m.
Sunday- 7:00 a.m. to 1:00 p.m

PIN THIS POST 😉

Have you read these books based in Sicily??

Disclosure: These are "affiliate links" . If you purchase, I will receive a small commission (at no cost to you). Thanks for supporting!