When I was in Slovenia, I was hosted by the very lovely Vesna Veliscek, the owner and founder of Herbal House in Plave, Slovenia. Vesna promotes Herbal House through her own travel company called "Slocally." (Slovenia with the locals named rightly so)
"The Herbal House" as the name suggests is a relaxing herbal experience away from the hustle and bustle of city life. Adjacent to the Soca river and bordering North Eastern Italy and Western Slovenia, it is the perfect retreat one can get to unwind in Slovenia.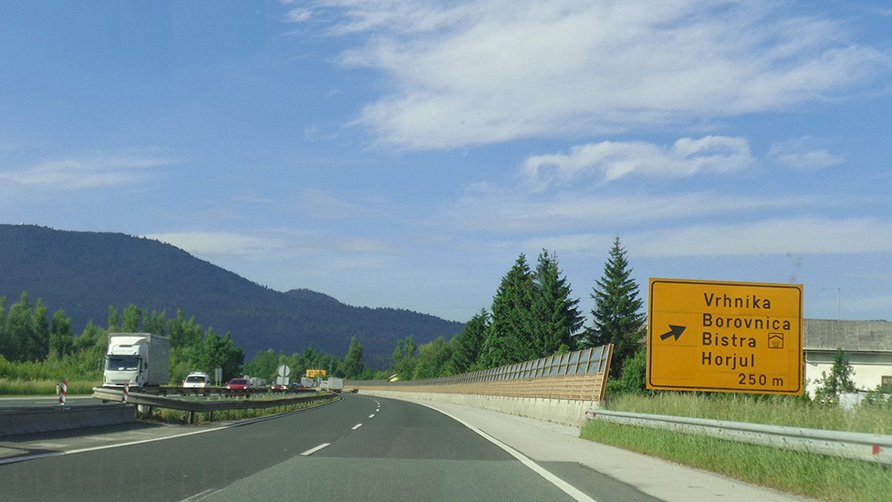 Vesna drove me to the Herbal House in the morning from Ljubljana. I found myself among lush green mountains, fresh air and a quaint mountain cottage. Open 365 days of the year, Vesna's concept of running this homestay is to meet new people from across the globe and show them her land. With the help of her lovely parents- Ivan and Karmen, whom I had the privilege to meet, she works year round to make stay in the Herbal rooms comfortable for her guests.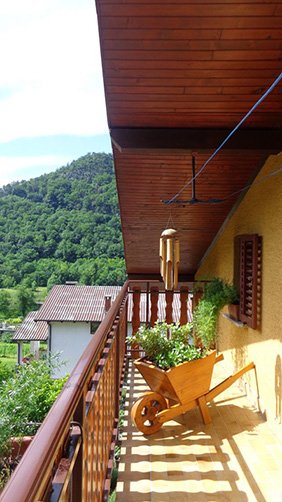 Welcoming me with a Slovenian cake and herbal tea, Vesna's parents were very warm and friendly. I could tell they liked knowing about different cultures and Indian culture was just one on the top. The three of them were a great team and took a lot of pride in showing the place. After some chit chatting and photography, Vesna took me to the Herbal rooms which were on the First Floor.
There were two rooms- one with a queen sized bed that accommodates a single person and one with a king size bed accommodating a family of four. A jar of beautiful pot pourri added a touch of elegance and a rack full of books added to my excitement. The rooms had a common balcony that overlooked the Kurada and Kuk mountains.
These Herbal rooms are rightly called so because of the uniqueness of the mattresses and pillows that are stuffed with hand picked herbs. Vesna and her family add them to enhance the herbal experience. As soon as I lay my head on the mattress, I fell in a deep sleep in no time. It was very peaceful and relaxing. Staying here was one of the distinctive experiences I had in Slovenia.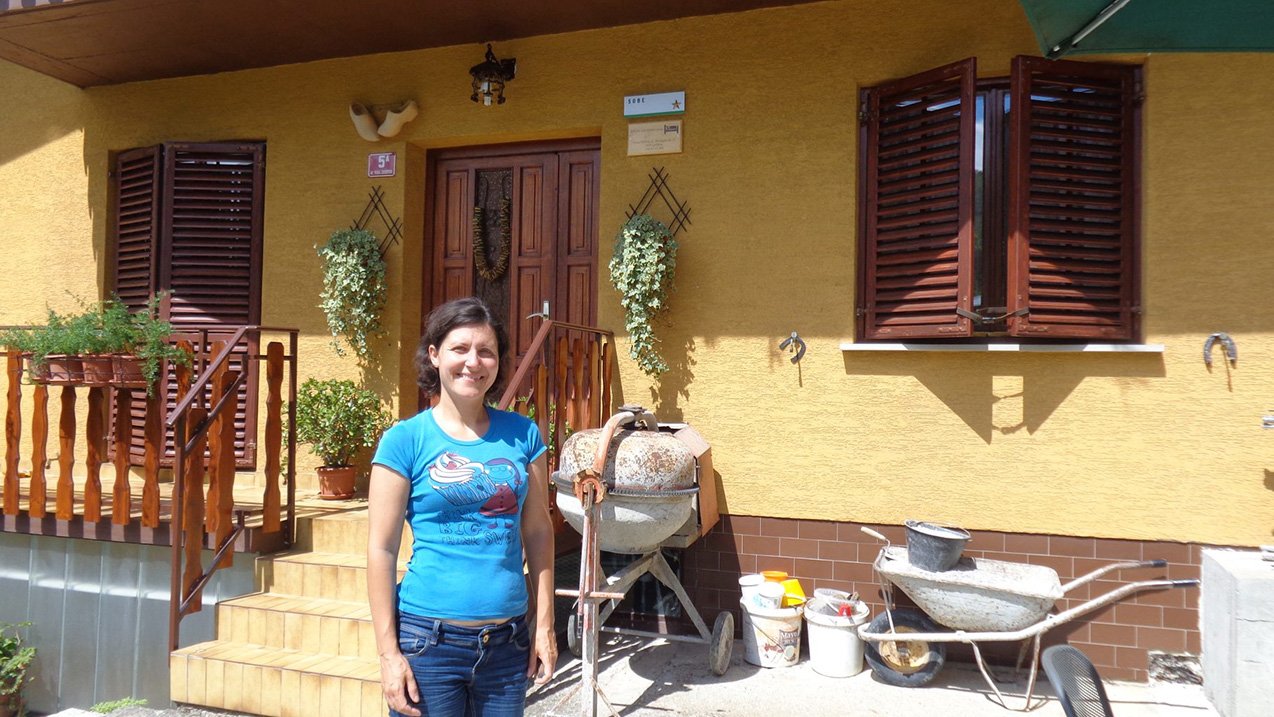 Thank you dear Vesna for this friendship and a treasure of experience.
How to reach:
From Ljubljana take a bus or train till Nova Goricia from where Plave is only 15 minutes. You can either hitch hike or rent a bike/car to reach Plave. Another option is to car pool directly from Ljubljana itself.
Disclaimer: This post was made possible by Slocally, however views expressed are entirely my own.