Before I retell the cold rainy day in Ljubljana when I took Iva's Ljubljananjam  Food Walk, I must tell you why you should visit Slovenia. Its gorgeous, underrated and cheap!! The colorful architecture, famous "Pink Church", diverse food and wines will blow your mind. And……Its Italy's neighbor!!
FOOD WALK IN LJUBLJANA
Coming back to my food tour in Ljubljana…. Iva has curated an excellent tour of exploring the lesser known Slovenia and her brand motto "showing the yummy side of the Alps" asbolutely fits!! This was my first ever food walk (2015!) and I was so glad to be having Iva- a big time foodie with me. Iva's personality shined through the very first meeting.
She was a very warm and chatty person who told me that her love for Slovenia's food led her to start the "Ljubljananjam Food Walk" in Ljubljana. There were two more people Marija and Andrej (a brother and sister from Australia), who joined us for the walk, both extremely passionate about food and travel- which made it even more exciting and fun!!
The Food Walk:
Our first stop was at a cool bar/caffe slightly further from the centre of the town in a small narrow street. It gave a very Eastern European vibe. Not only it was one of those places where tourists probably didn't visit but also very authentic.
We settled in the cozy caffe and were served a bowl of warm sunchoke soup.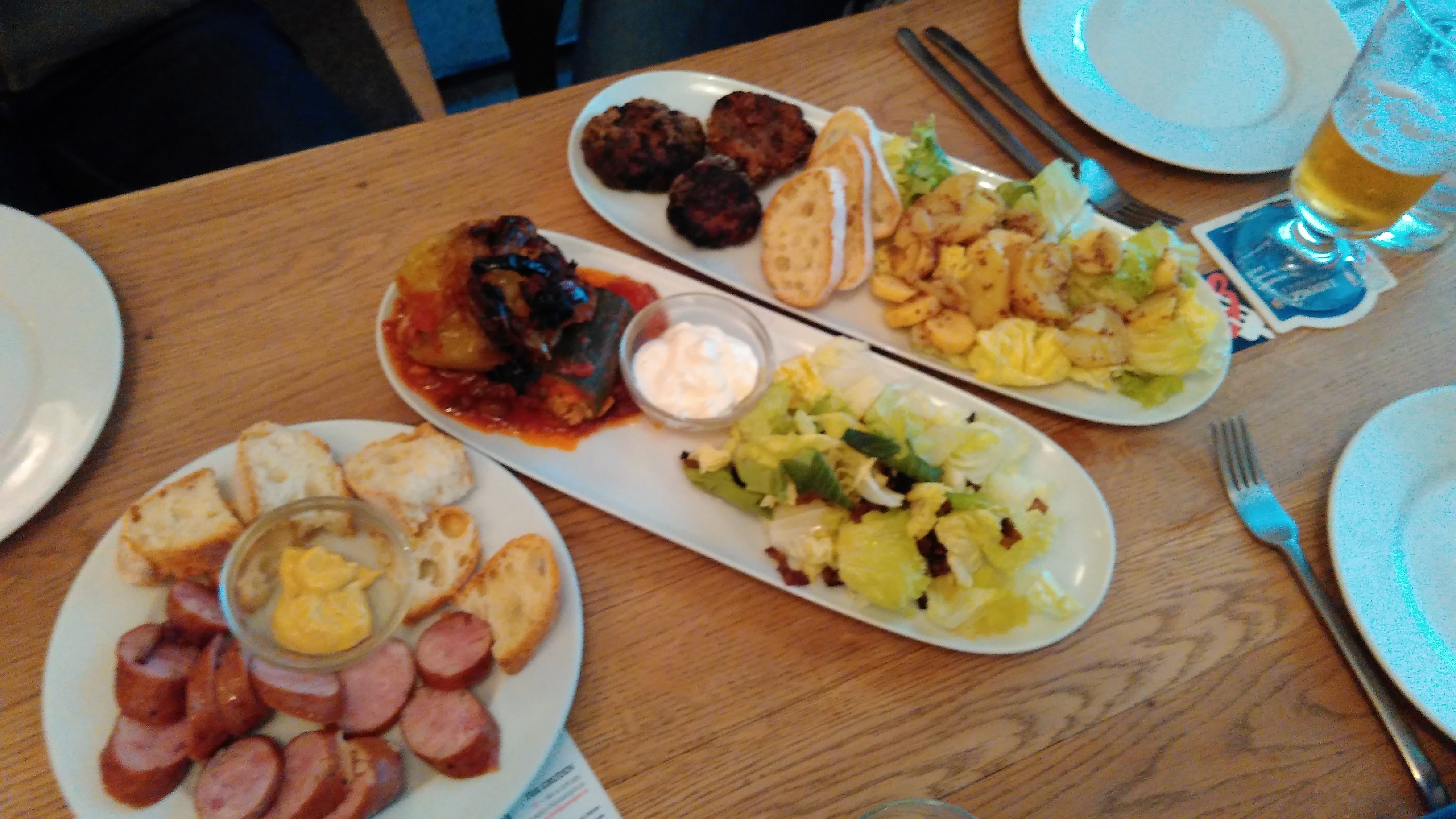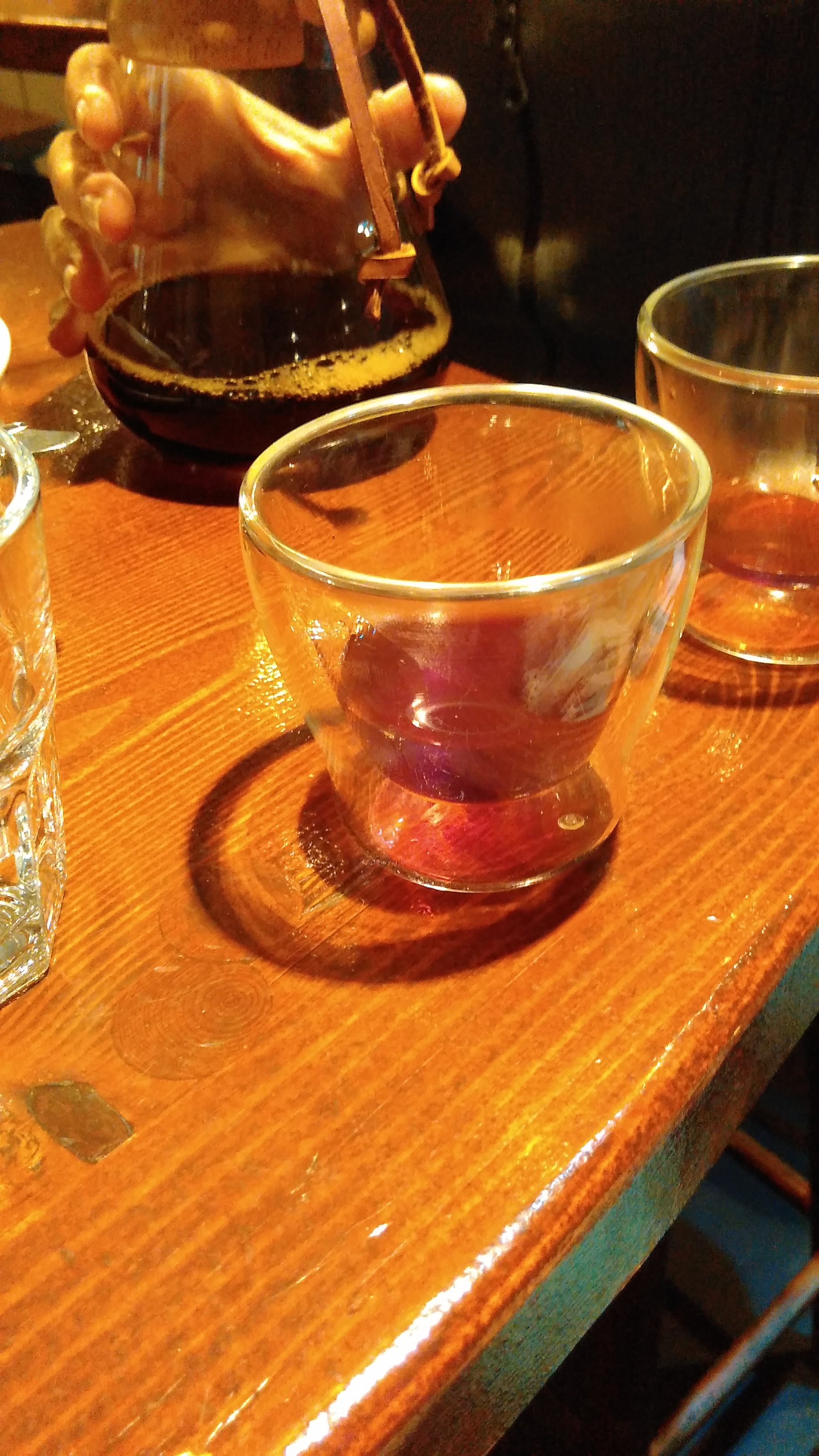 Later we had Bela burja– a wine made in the Burja Estate of Slovenia. Iva then spoke how the food of Slovenia is influenced by its neighbouring countries Austria, Italy and Germany. We could see that in the platter that came afterwards which was full of carniola sausage, beef patties and stuffed vegetables- so German!! 
Everything was delicious and extremely fresh!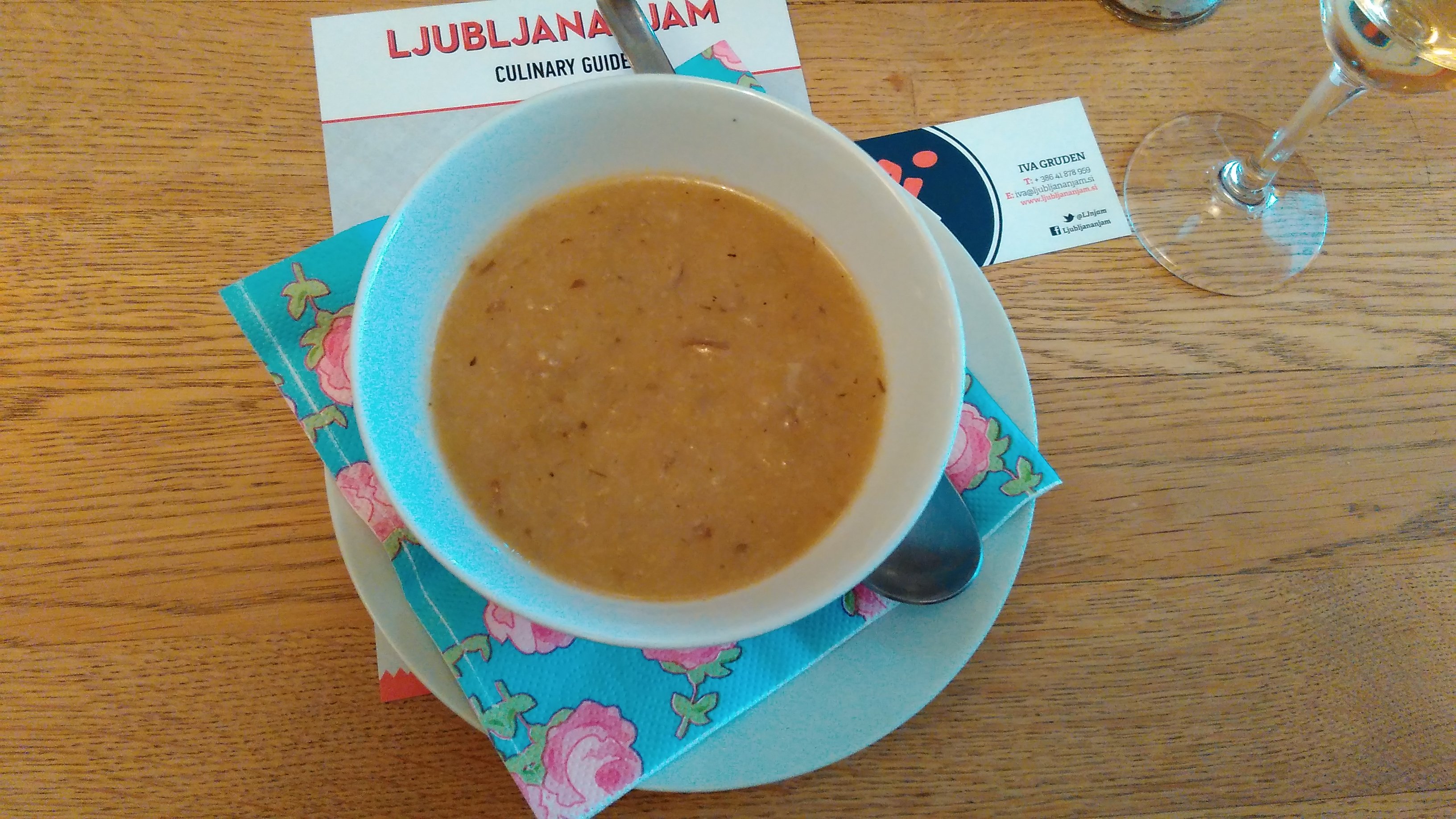 We all took a long walk from the centre crossing the Pink Church towards the cable car where there was a very quirky Bar. Iva ushered us in and introduced us to fresh buna coffee– strong, freshly roasted and tasty! I regret not buying some of it from the caffe that time 🙁
Anyhow, we savored our coffee while the rain slowed outside. Then we were served the famous "Ljubljana Cake" – a chocolate cake made from chestnuts, almonds, buckwheat and figs. it….was delectable!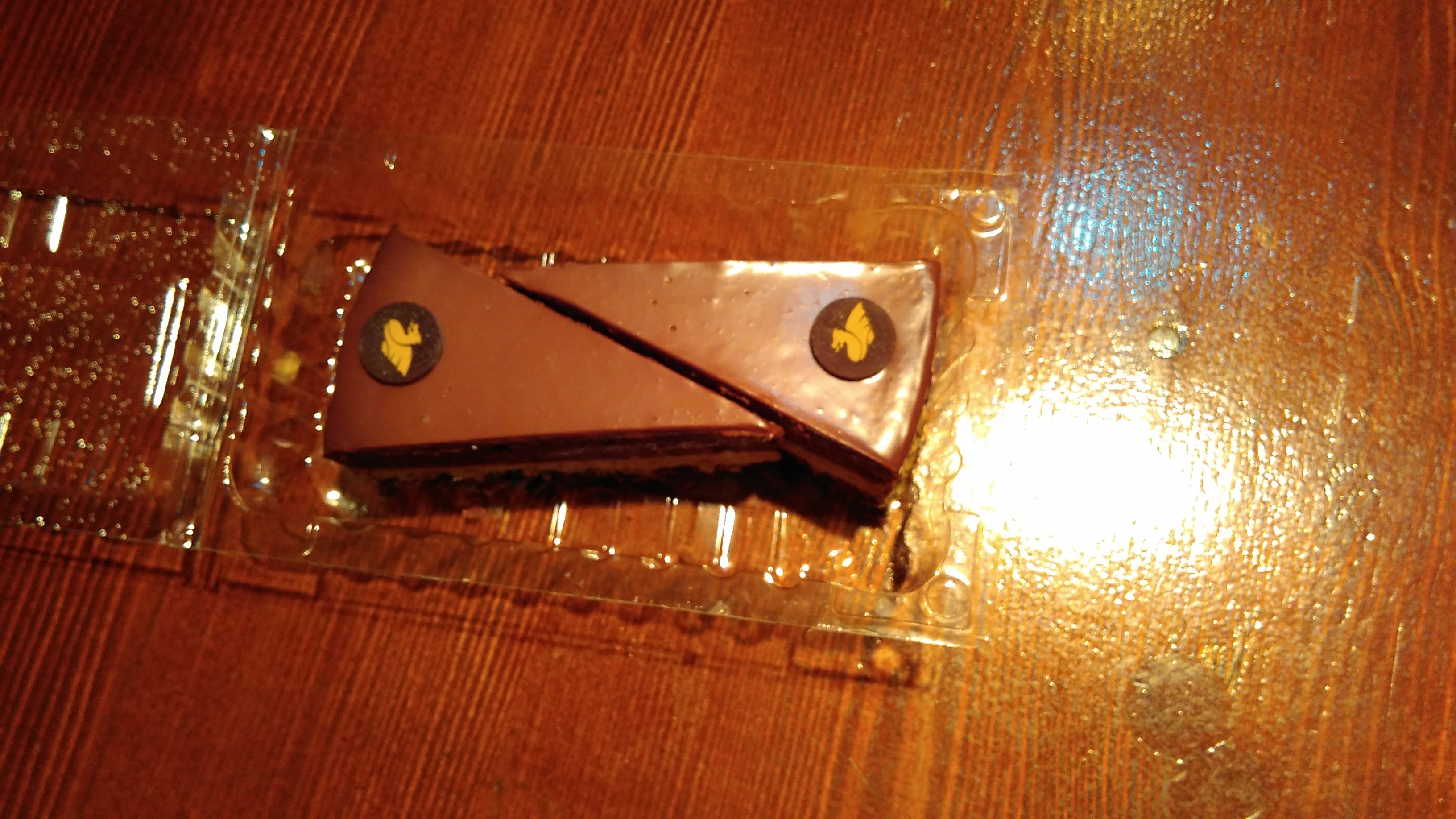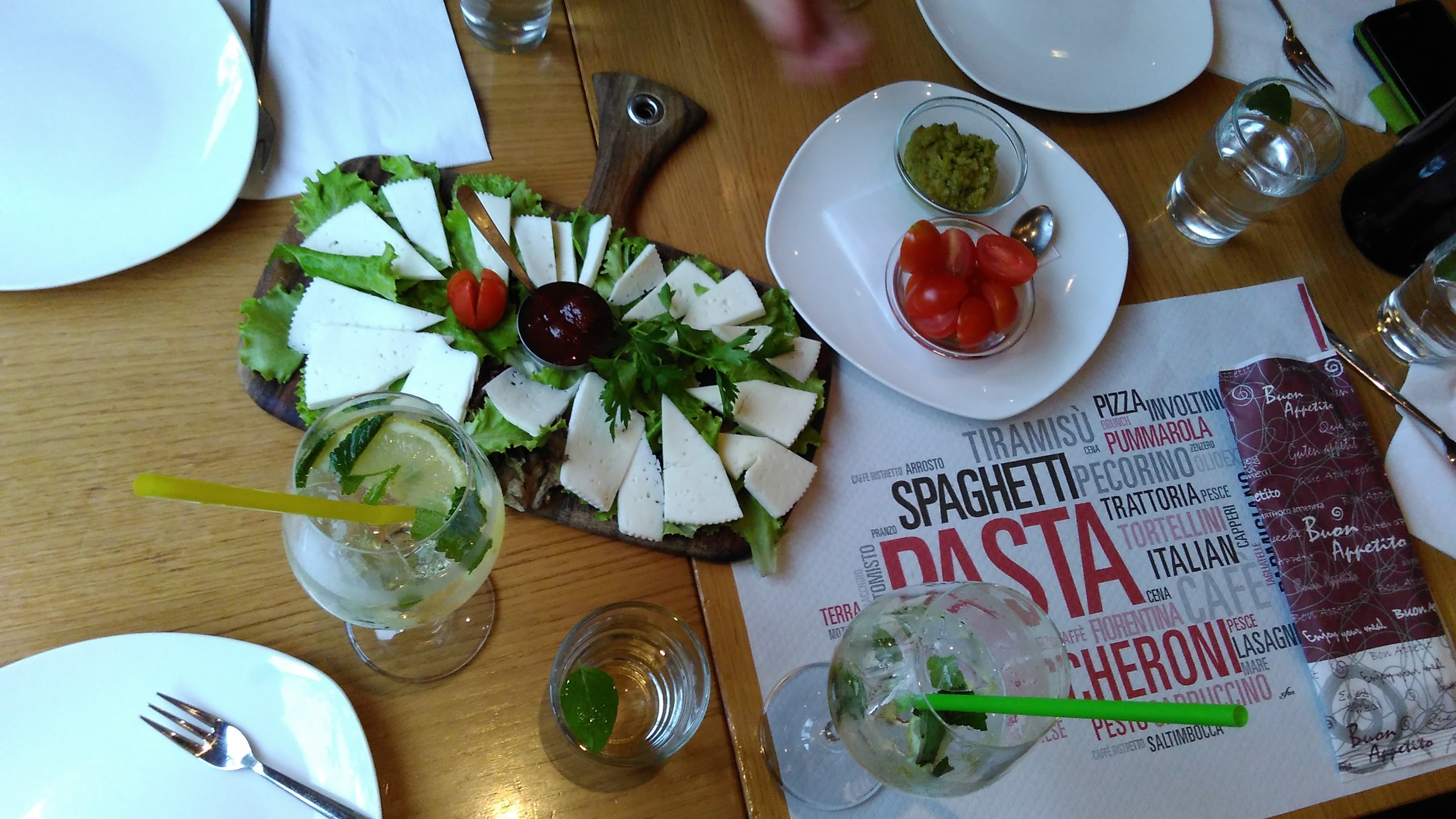 Iva sure knows how to keep her tour group happy because on the second spot, I was quite full and happy. From the coffee place, we walked to a part of town with several quaint lanes and graffiti and landed up at an Italian restaurant/sandwich place where we were served Hugo cocktail with polenta and cheese. YUUMMM!!!
Clearly the best way to end the Food Walk! I don't have "professional" pictures of the day but I tried what I could with the little battery I had. What I do have is good memories of food, the taste of the soup on my palate, the delicious Ljubljana cake and the brilliant Slovenian wine!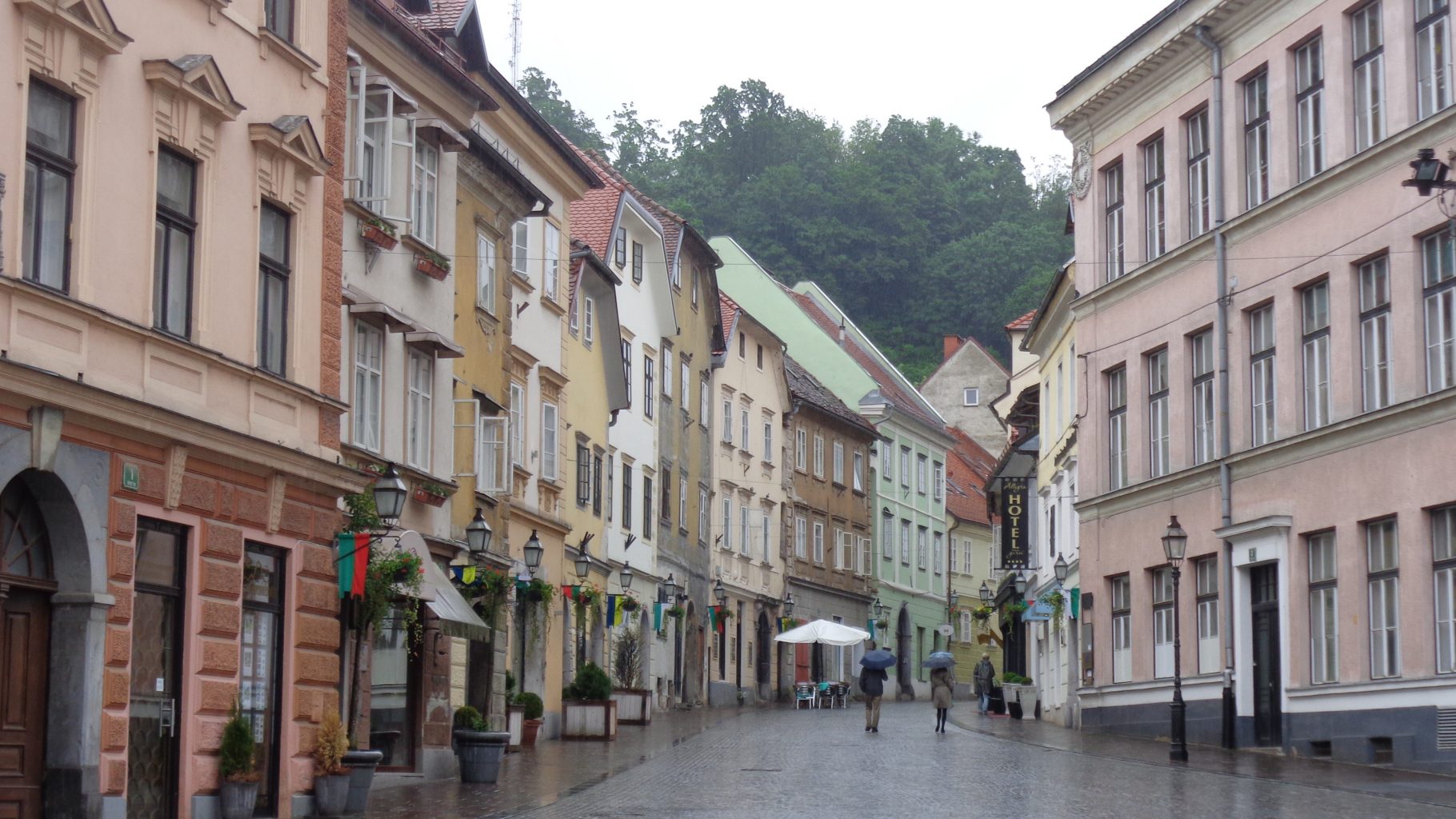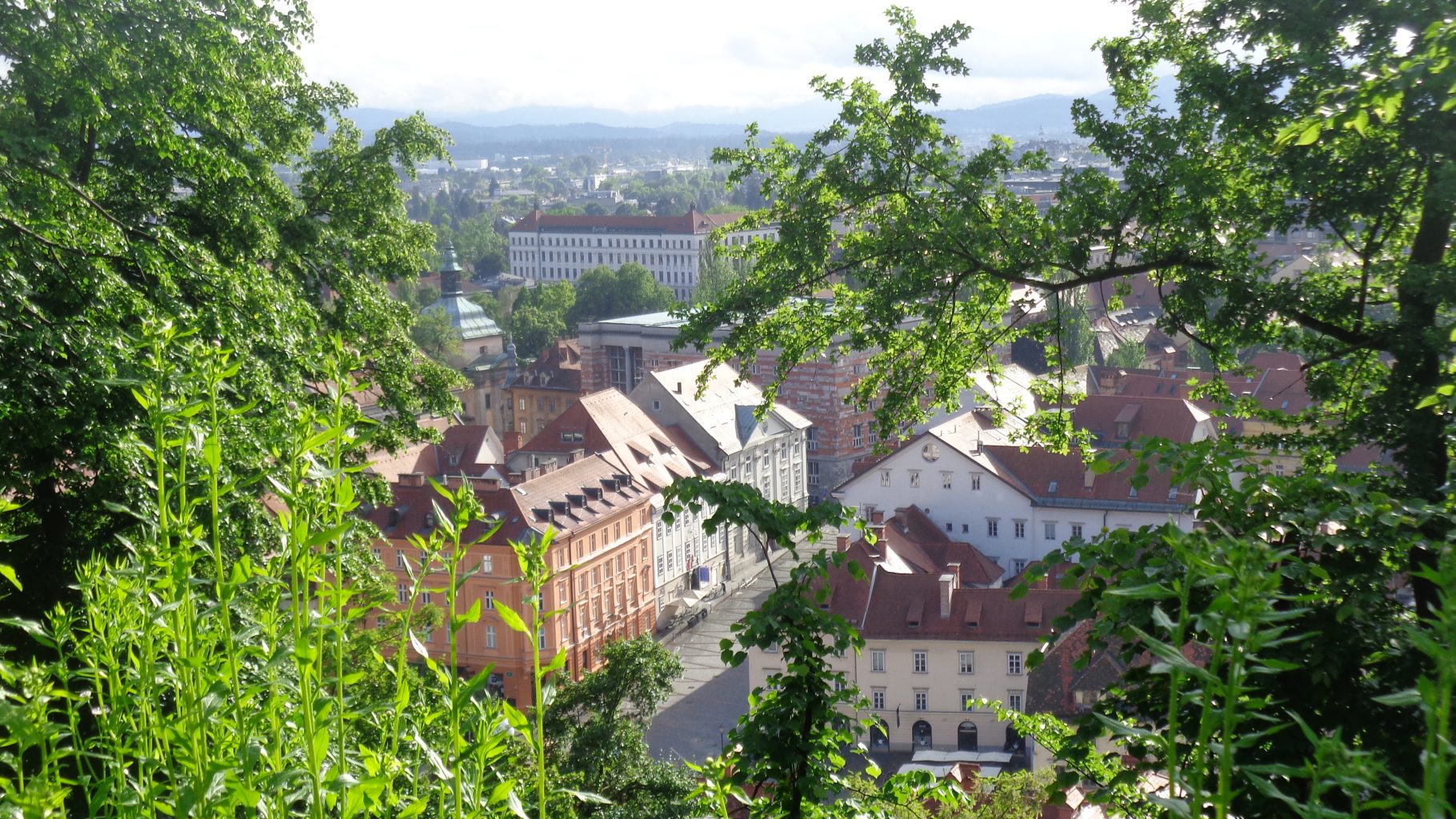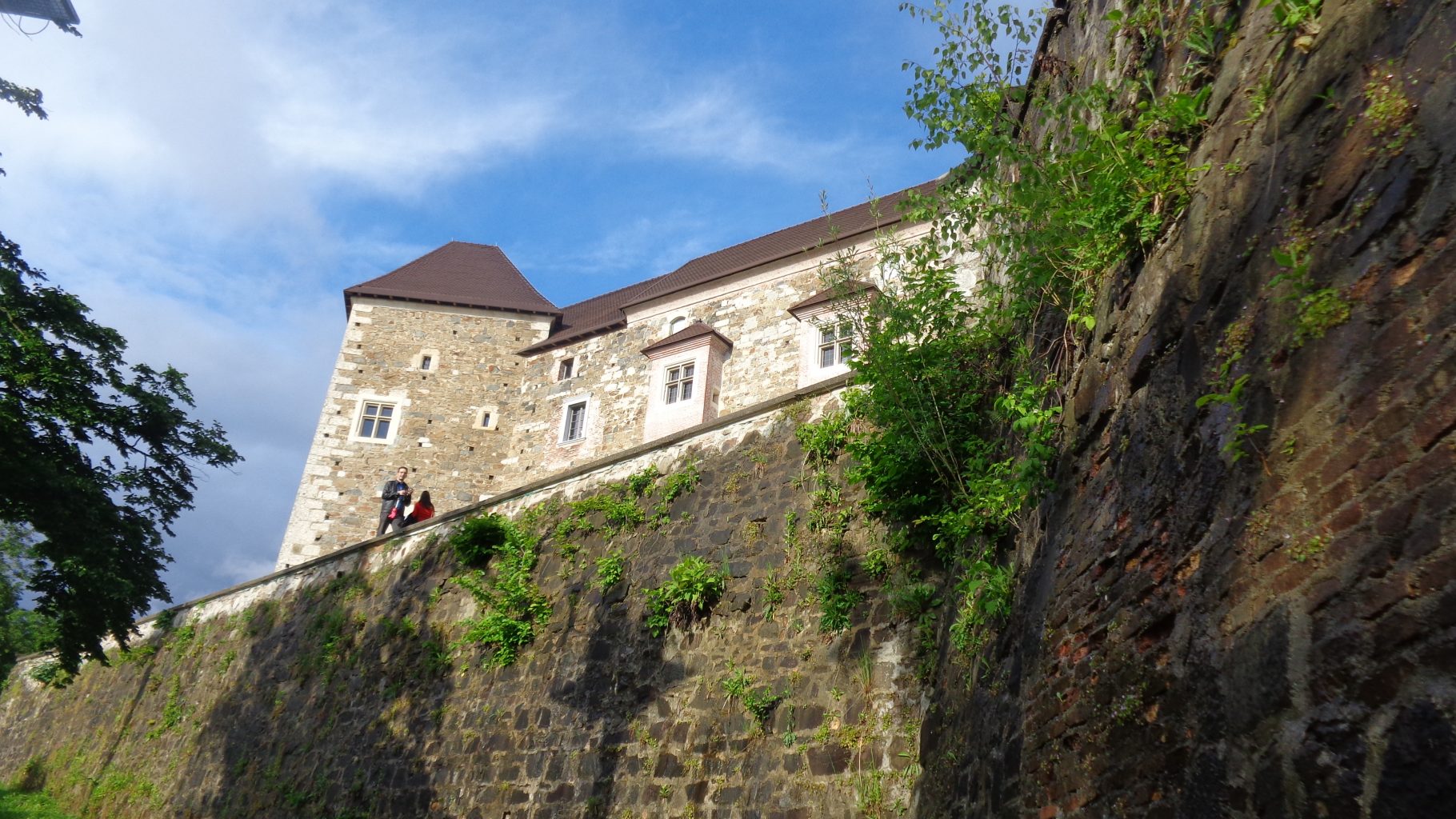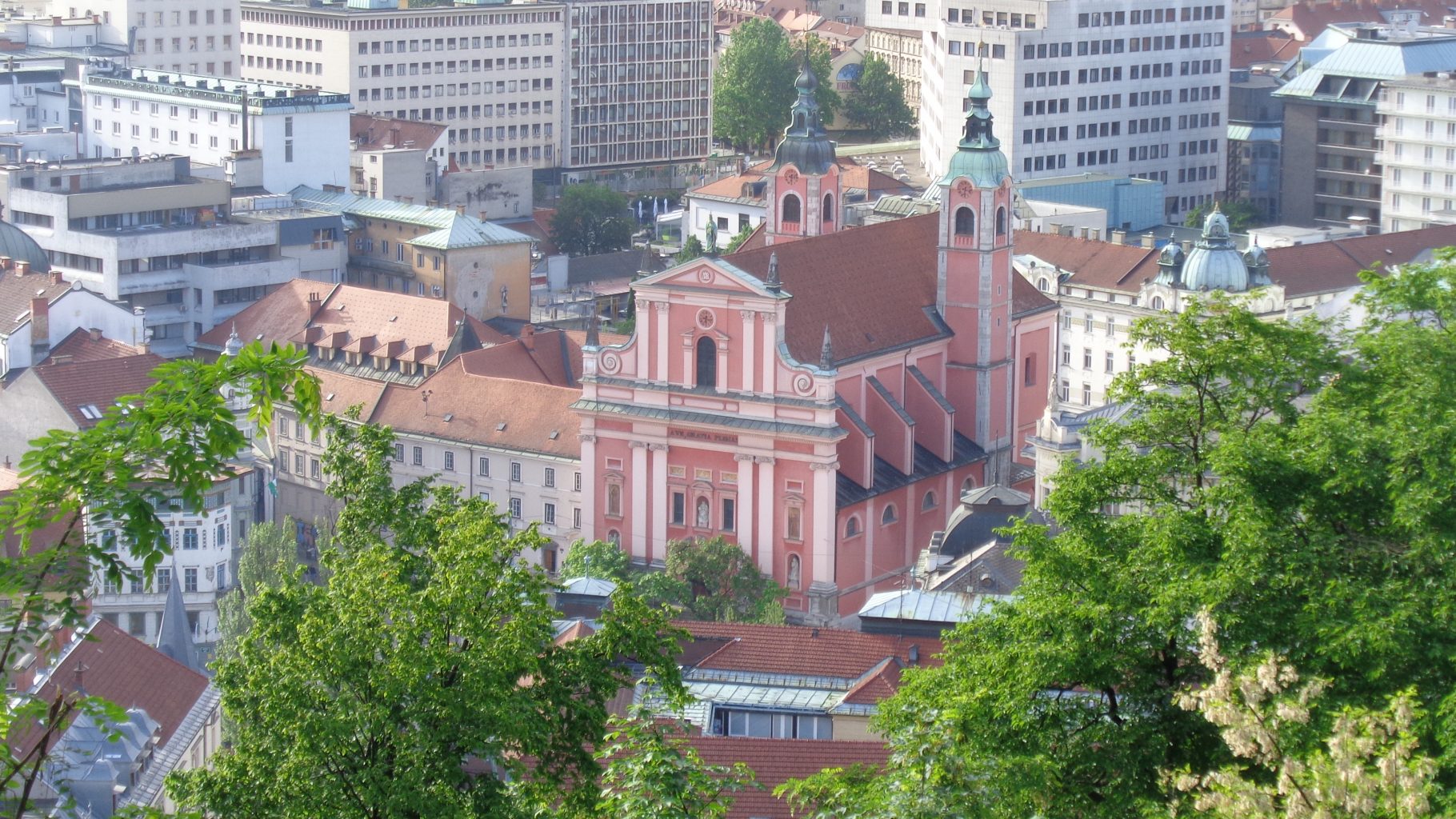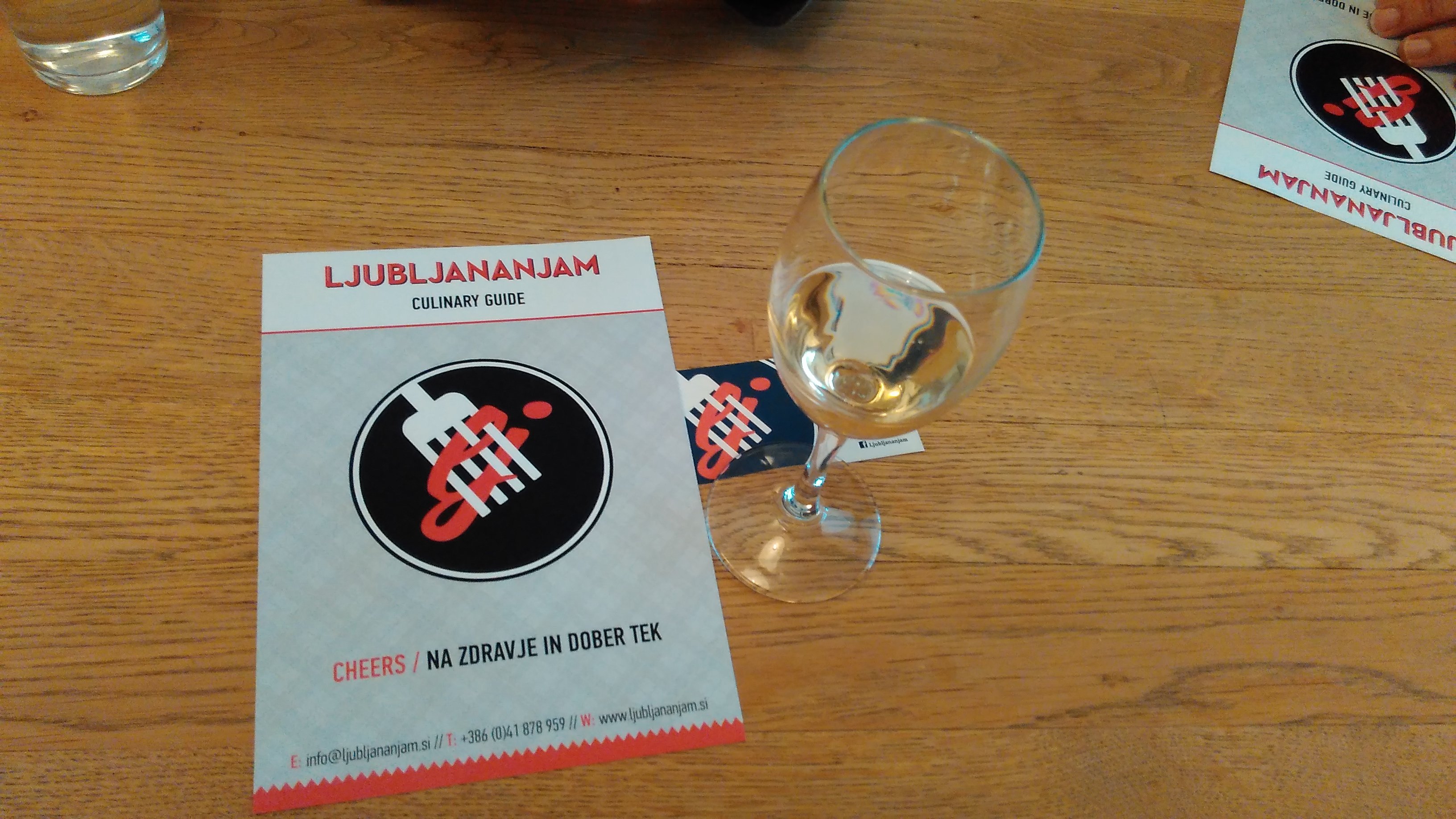 This was really my best evening of Ljubljana! Thank you Marija and Andrej for being amazing foodies and great conversationalists 🙂 It was so nice meeting you both!
Ljubljananjam Food Walks start at EUR35 depending on the number of people in the walk. Do contact Iva when you are in Slovenia, she is super flexible and customizes food walks as per people's tastes.