Learning Italian is like music to the ears and every time I read a new word, I fall in love with the Italian language even more! I have been studying the Italian language since 2015 and have had many moments of highs and lows. Over the course of few years, I have understood how much I love Italian words. Since language learning is really for life, the number of words I know maybe only a handful. One cannot become fluent or expert in a few months or years so it is important to keep reading to find new words. Taking this seriously, every day I try and listen to new conversations, words and music. I often think how Italian really is the most beautiful and melodious of all languages. Over the course of these years, I have read and loved many Italian words. Some stayed with me more than the others so here are those very basic yet 11 charming Italian words that I absolutely love and adore! 
Charming Italian Words I love (with meanings):
1. Allora:
It is one of my favorite words but it is difficult to explain its meaning. It means "well", "so" or "then"….. Love the way Italians use it ever so often in every sentence.
Examples:
allora, divertitevi! (well then have fun!)
e allora?? (and so?)
bene, allora…andiamo!? (good, so…let's go?!)
2. Arancione:
this means the color orange. Love the way when I speak it 😉
Examples:
Non mi piace l'arancione (I don't like the orange)
C'e` un albero arancione vicino a casa mia (There is an orange tree near my house)
La maglietta arancione e` molto bella (the orange teeshirt is very pretty)
3. Prego:
This all purpose word means "welcome", "come in", "after you" "not at all"….
Examples:
prego, accomodatevi (welcome, make yourselves comfortable)
A-Grazie per il caffe`. B- Prego! (A- Thanks for the coffee, B- welcome)
4. Abbiocco:
isn't this word so beautiful? It means the the drowsiness after eating a big meal.
5. Menefreghismo:
Ha! This word is badass. It means I couldn't care less! I use this a lot now.
Example:
Il tuo menefreghismo mi fa male (your disregard makes me feel bad)
Questo menefreghismo non deve accadere (this indifference is not accepted)
6. Magari: 
this is a dreamy word. It means I wish or if only it was true…!
Examples:
magari un'altra volta (maybe another time)
sara` meglio da prima magari (it will be better than before I wish)
magari, fosse cosi` semplice (if only if was so simple)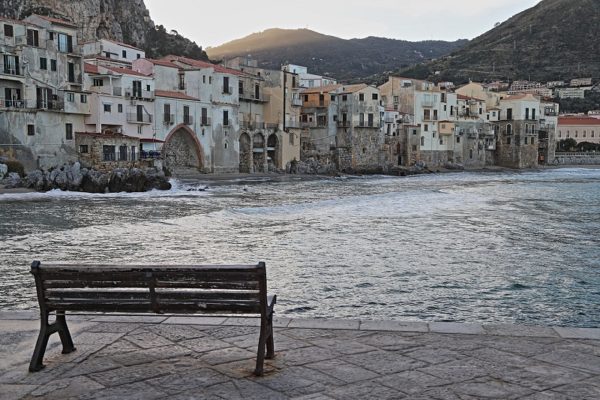 7. Vattene:
This word is used when you want someone to simply go away!
Examples:
vattene e lasciami stare (go away and let me be)
ora vattene (now please go)
prendi quello che cerchi e vattene (take what you want and go)
8. Chiacchierare:
this word is just like it sounds- chatty and gossipy. 
Example:
chiacchieriamo un po'? (let's chat a bit?)
9. Sbocciare:
Again I love the way it sounds. The word means to bloom 🙂
Example:
L'amore ha bisogno di un tempo per sbocciare (love needs time to bloom)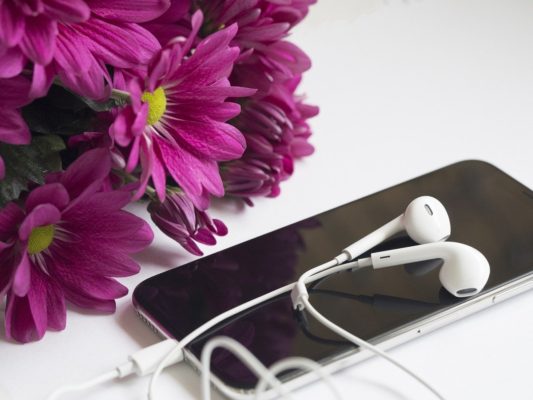 10. Pioggia:
Pioggia is the word for rain, so simply and beautiful.
Example:
Un'altra settimana senza pioggia
11.Trasecolare:
It means to be dumbfounded.
What I love about these charming Italian words are they are simple words from everyday conversations. My favorite from the list are allora and magari!! Tell me yours??
Further Reading:
15 Words to know before travel to Italy
Pin this Post: