Whether you are an Italophile or not, these 10 TV shows will help you understand more about the Italian culture and take you to Italy virtually from home. These TV shows set in Italy are unique are some of my favorite and watching them will help you appreciate the Italian way of living. So grab a glass of wine and enjoy these favorite TV shows based in Italy.
Favorite TV Shows Based in Italy
1. Alex Polizzi's Secret Italy
My top recommendation for a show set in Italy is the underrated "Secret Italy" by Alex Polizzi. In this show, Polizzi takes you on a journey to the "secret" places of Italy. These places are not as known to a first time traveler of Italy so you will be surprised by how quickly your Italy list increases!
Secret Italy is a show centered around Polizzi's past life and connections across Italy. The host takes you to her ancestral village, to places she lived and even to places she spent time with her ex.
Currently based in England, Alex Polizzi comes across as a passionate woman who is deeply in love with her land and heritage.
She is connected to her Italian roots and also has a thirst for all things Italian.
In Secret Italy Polizzi features mouth watering Italian food and wine, stunning seaside towns, lush green fields and tons of community love. This shows teaches you what it means to be Italian and is an emotional ride across the Bel Paese. All in all a great escape!
Where can you watch??
The show is in English and can be watched on Channel 5 if you're in Britain. For the rest of the world check out the episodes on YouTube below.
2. Italy Unpacked
If you've seen this show I am guaranteeing you have a huge smile on your face! The hosts of the show Giorgio Locatelli and Andrew Graham-Dixon, lovers of Italian food and art respectively, together explore different corners of Italy.
From the biggest cities to the alleys of small towns, Italy Unpacked is a show packed with crazy ideas for your next Italian sojourn. This show inspired me to visit Emilia Romagna and see the most unassuming stores, churches and areas.
My favorite episodes are that on Sicily and Liguria because I love these two regions immensely. Following the series, the makers of the show also did a series called "Sicily Unpacked" and "Rome Unpacked" which were equally fun and informative.
Where can you watch??
The show is in English and can be watched on DailyMotion or BBC. You can also buy the DVD from this link.
3. Il Commissario Montalbano
Yes yes yes!! This is one of the most popular Italian shows which also happens to be my favorite. I am a HUGE fan of Commissario Montalbano, especially the books written by the late Andrea Camilleri, which you can learn more here.
The Inspector Montalbano series, set in the mysterious island of Sicily, explores crimes in the fictional town of Vigata (inspired by the author's own hometown- Porto Empedocle). This show features Luca Zingaretti as the multi faceted lead along with characters that seemingly jump right out of the book. 
Montalbano speaks a blend of Sicilian and Italian language but the show is available in Italian with English subtitles. The best part about watching Inspector Montalbano is that it is as long as an entire movie so grab a bowl of popcorn and enjoy Camilleri's dry humor. Don't forget making a list of your favourite Sicilian baroque towns.
The show's last episode streamed on March 8, 2021, running for a total of 15 seasons. 
Where can you watch??
You can buy the DVD or watch the series on DailyMotion. Also check the Amazon link here.
4. Gomorrah
Gomorrah is a dark and critically acclaimed Italian show based on the Mafia. This TV show is in both Italian language and the Neapolitan dialect and will open your eyes to a different Italy. This is the Italy we are probably curious of but don't want to see. I'm of course talking of the world of The Italian Mafia!
Gomorrah is  a gritty show with intense characters, ugly scenes and dirty details. 
The four seasons are very promising although my favorite was the first! If you prefer reading the book first, order Gomorrah by Roberto Saviano today.
Where can you watch??
You can buy the DVD with English subtitles here.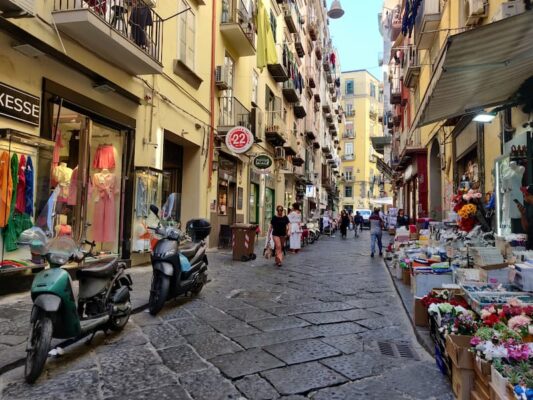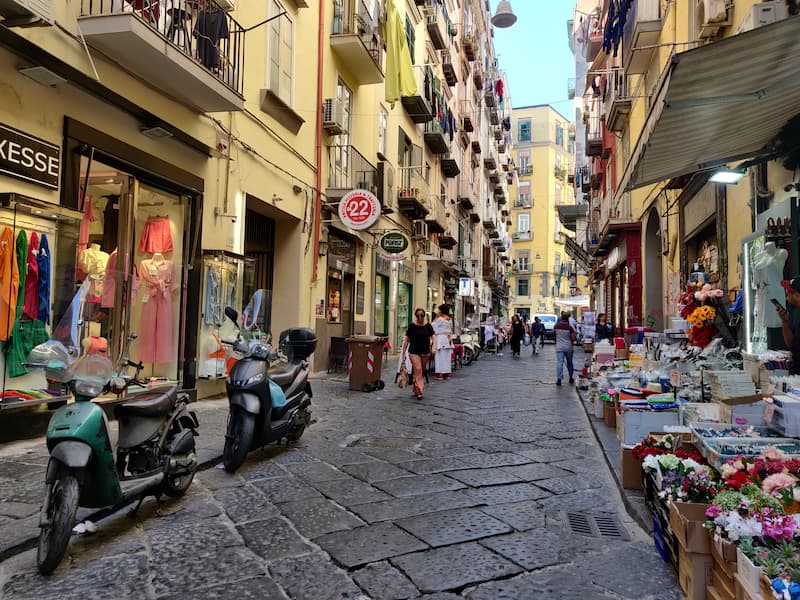 5. Baby
Oh you'd probably think you're too old for a high school drama because I felt the same, but don't go by the cheesy title. Baby is a dark Italian show that features the story of two high school girls who go through teenage crisis but somehow end up in prostitution. 
This show is loosely based on a true story. Although there is a lot glamour and chicness in the show, the Roman slang and complicated plotlines makes one feel heavily invested in the characters.
Where can you watch??
6. My Brilliant Friend
Elena Ferrante is a household name in Italy and even though the first book of The Neopolitan Series came out in 2011, the author became more popular across the world after the TV series was released.
In 2018, HBO and Rai1 premiered the first season of the book "My Brilliant Friend" (L'amica Geniale). The series is in the original language (Neapolitan and Italian) with English subtitles. It has been a huge success not because of great storytelling but because it was made so true to the books. This series will break you apart.
Where can you watch??
You can buy the DVD here or watch it on Amazon Prime if you're in the US.
More recommendations of TV shows based in Italy are:
7. The Trip to Italy
Slow, easy and informative show about two men eating and traveling across Italy, available on BBC
8. Medici: Masters of Florence
A historic drama based on the Medici family. It has many a historical inaccuracies but is still worth watching, available on Netflix
9. Suburra -Blood on Rome
Suburra is a show about an organized crime group in Rome. The story revolves around politics in the Vatican and Rome along with real estate in Ostia. Available on Netflix
10. The Trial
This TV show is called Processo in Italiano and is a murder mystery set in Mantua, The Trial is a fast paced series with 10 episodes and is available on Netflix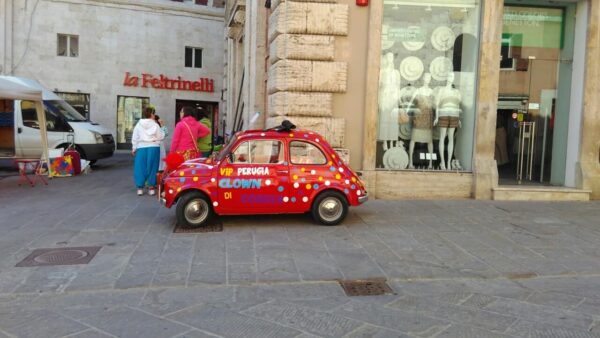 Further Reading:
A Chronological Listing of Andrea Camilleri's Books
Italy is a dream that keeps returning for the rest of your life.

Anna Akhmatova
Pin this Post: