Learning Italian has become a lot more fun ever since I started watching movies to pace my journey. I love listening and understanding new words in Italian and movies offer all of that and more.
I love how they also offer a peek on the local life, sitting at home in India. The way the locals speak, gesticulate and behave are the small nuances that no textbook can teach!
I have also branched to watching documentaries and English TV shows in Italian and that too has helped me take my Italian to a different level.
Although the process of learning Italian is lifelong, but it is pure joy…… mainly because I enjoy it!! I have no goals….No really! I don't…. My only goal is to be able to speak more confidently (even if little) next time I am in Italy.
I fumble a lot and I also feel under confident talking to the locals. I want to improve here majorly. Of course I want to see myself being more fluent in the coming years, but I also know that putting any type of pressure on myself has never worked. So I'll stick to what I love for now and might as well enjoy the journey as part of this amazing community of learning journey!
Here are 4 MOVIES and a Documentary that I think will help those who are learning Italian:
Pranzo di Ferragosto (2008)
You figured it out right. The story line of the movie centres around Ferragosto – an annual tradition and holiday in Italy that falls on Aug 15. The story is quite typical, a 40 something man in debt, staying with his mother. Obviously the mother is very demanding, entertaining and has a stereotypical role in the movie. But certain events lead them closer on the day of Ferragosto. Recommend you to watch for some laughs! Read Next: Learning Italian with Instagram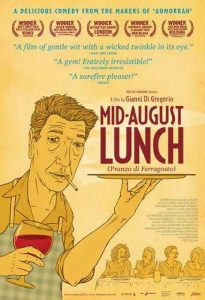 Le Fate Ignoranti (2001)
This movie has one of an exceptional actress- Margherita Buy. I think the main reason I watched it because she was in it. The story line revolves around her, a recent widow who discovers her husband was gay before his death. Things unfold and she ends up befriending the guy whom her husband slept with. The movie ends on a transforming note for her.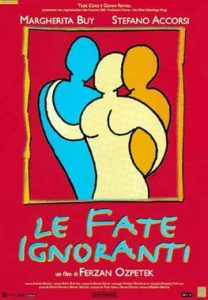 Generazione 1000 Euro (2009)
Watch this movie if you are in the mood for a light romance with a fun cast. I didn't want to see a heavy and sad story, so I enjoyed it as a one time watch. The story of Generazione 1000 Euro starts with two friends who are living together and whose lives take a turn when another woman joins their marketing company. The woman also has a friend with her, so add two and two.
Palio (2015)
Siena hosts the Palio twice a year. But what is the Palio?? The oldest ever horse race in the world! This is a British documentary on this ancient race that is not only an eye opener but also a visual treat to know more this medieval horse race. By the end of it, you will realize, Palio is not a game but a way of life for the Sienese. Highly recommend!
Read Next: Favorite Shows Based in Italy
La Bella Addormentata nel Bosco (1959)
Yes, I saw half a century old movie and that too The Sleeping Beauty. But it was nostalgia at its best! I was literally living my childhood days in Italian 😉 Not only was the old school drama more fun but I also realized the things we believed back then!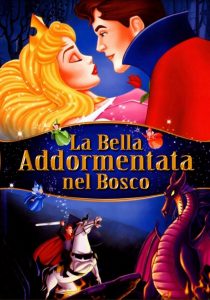 Read Next: Ten Favorite Books on Italy
PIN IT FOR LATER!!