Its fun to share different ways to learn a new language and I am happy to say that watching movies has really helped improve my Italian. The last post on Cinema was useful to so many of you so here are some more movies to add to your kitty. Learning Italian has never been this fun!
Learning Italian with Cinema
Habemus Papam (2011): Another Nanni Moretti movie thanks to my Italian teacher. This is a story of a cardinal who doesn't want to be elected Pope and so he secretly escapes the chambers of the Vatican and the story follows thus. Nanni Moretti plays the role of the Pope's psychoanalyst in the movie while Margherita Buy plays his wife. Can I tell you how much I love her??!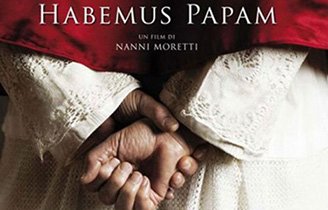 Venuto al Mondo (2012): I regret not reading the book earlier before watching the movie but am pretty sure all the Italophilies have heard of either the book or seen the movie. Based on Margaret Mazzantini's Twice Born, Venuto al Mondo is not for weak hearted. It is a story revolving on motherhood in the backdrop of war in Sarajevo. Watch it on a day when you feel most strong.
La Pazza Gioia (2016): Movies on female friendships are special and more so when they are shown so beautifully. La Pazza Gioia follows the story of two women at a mental clinic. They are from different backgrounds and when unpredictable circumstances arise, they come closer. This movie is a nice change from the regular drama and a great way to study Italian while listening.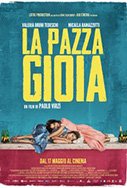 Viaggio Sola (2013): Imagine a life where you get to stay in five star hotels and critique them secretly! From Puglia to Tuscany to Paris and Gstaad, that is the life of the 40 something actress Margherita Buy. It is a rare story line with background drama and loneliness and makes  one of my favorites for this year so far.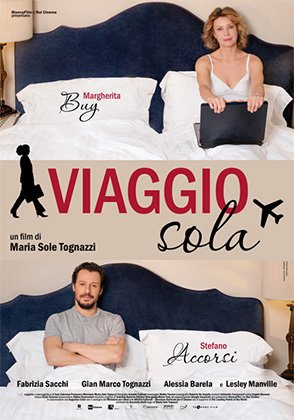 Il Gioiellino (2011): This movie is based on the fraud committed by Italian company Parmalat during the early 1990s. The facts and names have been changed throughout and the film shows much more than corruption at a multinational level. Toni Servillo's performance is outstanding!! (as always) I would implore you to watch the movie only for him.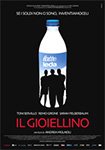 Have you seen any of these?? Isn't watching movies the best way to study Italian??
PIN IT FOR LATER!
DON'T FORGET TO SUBSCRIBE TO MY MONTHLY NEWSLETTER