I often find that the hardest part of language learning is the level of an intermediate student. One is neither here nor there! Since fluency is not really at the corner for intermediate learners (let's be honest, its not!), the best way to improve language skills is to imbibe locals nuances, words and idioms. Stefano Lodola, an Italian language serial learner and teacher, shares 7 Italian idioms for intermediate speakers in this post. These are useful idioms that can be used in day to day life, to impress your teachers and the locals, alike! Stefano, who is the owner of website thinkinitalian.com, motivates students to become fluent in Italian with lessons like these.
7 Italian Idioms for Intermediate Speakers
1. Non ci piove:
The first idiom every Italian language speaker should know is "non ci piove" – a great expression that translates to there is no doubt or question about it!
La pasta è il piatto più buono del mondo. Non ci piove! (Pasta is the best dish in the world. There's no doubt about it!)
2. Buono come il pane:
Another expression that intermediate Italian speakers should know is "buono come il pane" which means a good person with a heart of gold!
Federica è buono come il pane. (Federica is a really good person.)
3. Da che pulpito viene la predica:
This is yet another Italian idiom for intermediate speakers. It means look who's talking or giving the sermon and is almost a direct way to expose someone who is being a true hypocrite.
4. Hai voluto la bicicletta, ora pedala:
This is almost a self explanatory idiom which means you must bear the results of what you choose- you wanted the bicycle, now you pedal!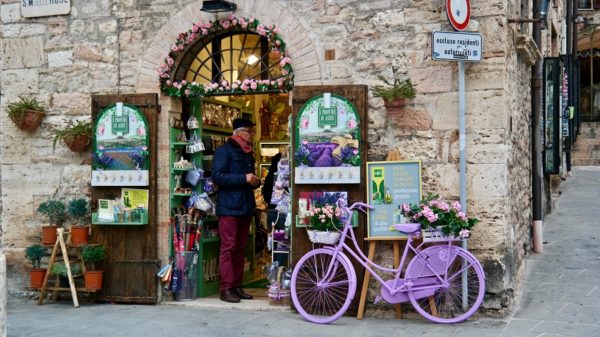 5. Prendere lucciole per lanterne:
Another fantastic expression that intermediate learners must use is "prendere lucciole per lanterne" or to mistake fireflies for lanterns. This idiom means to mistake or misunderstand a statement or situation. Doesn't this happen often??
6. Qualcosa bolle in pentola:
Another useful idiom to use in everyday life "qualcosa bolle in pentola" means there is something boiling in the pot, or something is brewing. This is a clear expression to express suspicion on a plan being made.
7. Avere peli sulla lingua:
The literal meaning of this idiom is to have no hair on one's tongue. It implies to speak frankly and not mince words!

Hope you enjoyed this post on 7 Italian idioms for intermediate speakers. Follow Stefano on his website along with Youtube and Facebook to connect for more language lessons!
Further Reading:
Pin this post: