Le Marche is a region still unknown to a lot of Italophiles and travelers. This Eastern Italian region is not as visited compared to it's neighbors Umbria and Emilia Romagna. But not only is Le Marche one of the prettiest regions of Italy but also one that offers a unique mix of everything- food, wine, places and culture. There is always so much to see and do here that the question of where should you begin haunts me! But worry not. I got you covered here with the 10 Most Beautiful Places in Le Marche, Italy that are a mix of beaches and hill towns. Hope you enjoy the list!
10 Most Beautiful Places in Le Marche, Italy
1. Sirolo
Sirolo is a town in the province of Ancona known to be one of the best beach towns of Italy.
With the towering church of San Nicola di Bari from the 18th century, Sirolo preserves a medieval charm.
It is a gorgeous maze of pretty alleys that lead to the front view of the Monte Conero Regional Park. The Spiaggia di San Michele e Spiaggia Urbani are Sirolo beaches worth exploring!
How to reach Sirolo: The nearest train station to Sirolo is Ancona from where you can catch a bus or hire a car.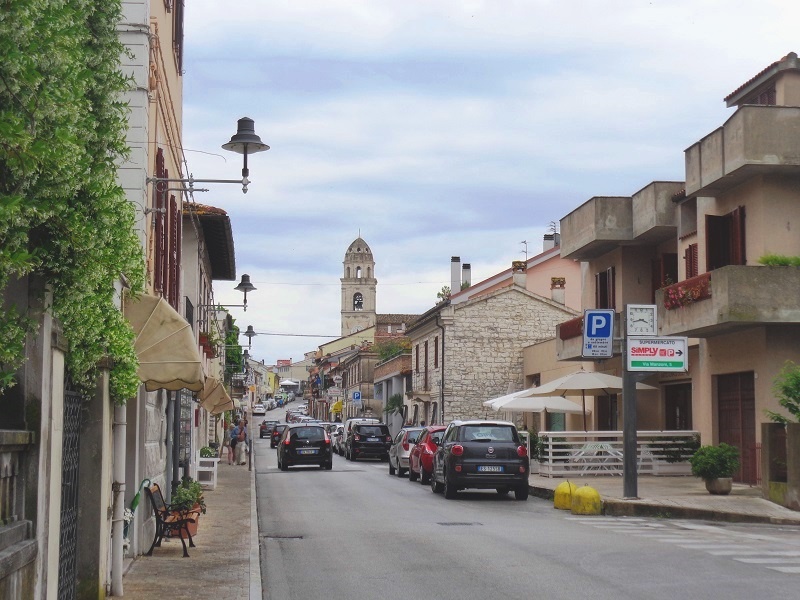 2. Fabriano
Fabriano is a medieval UNESCO Creative City and yet again one of those underrated towns that no one talks about. I wonder why the town isn't promoted enough, seeing that it is home to the Paper and Watermarks Museum of Italy (Museo della Carta).
The museum, which preserves more than 700 years of paper making tradition, sells high quality paper globally! If you want to know about it, I wrote more here.
How to reach Fabriano: Fabriano is 3 hours from Rome by train and an hour from Ancona. The train station is a short walk from the centre.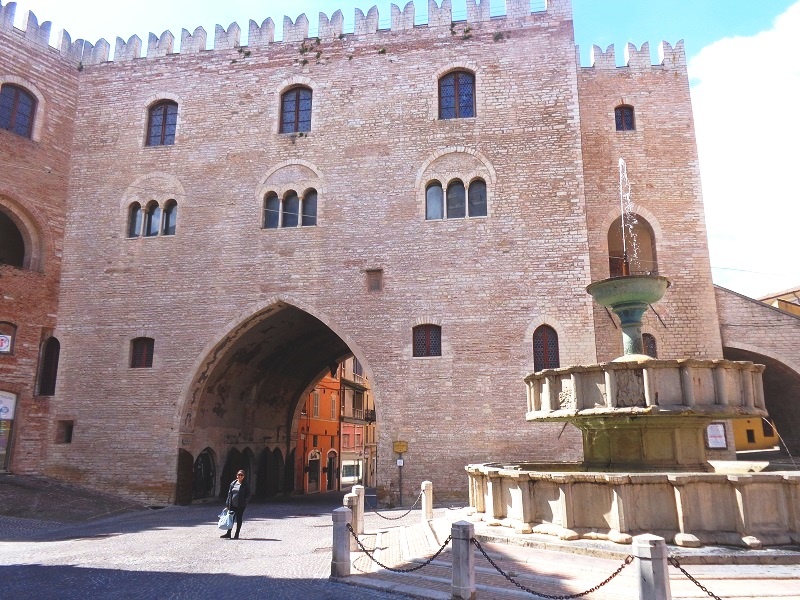 3. Urbino
Urbino is located on a hill top, only 36 kms from the seaside city of Pesaro.
It is a University town with a young crowd and a perfect base to explore Northern Le Marche. Urbino is the home of the Italian artist Raphael and Palazzo Ducale which was built in the 15th century and has some of the most important works of art by Raphael, Titian and Piero della Francesca.
A UNESCO World Heritage Site, Urbino has a fairytale setting with gorgeous views and grand piazze such as Piazza Rinascimento and Piazza Duomo. To know more about Urbino check this post.
How to reach Urbino: Best way to reach Urbino is by bus or car as there is no train connectivity to this town.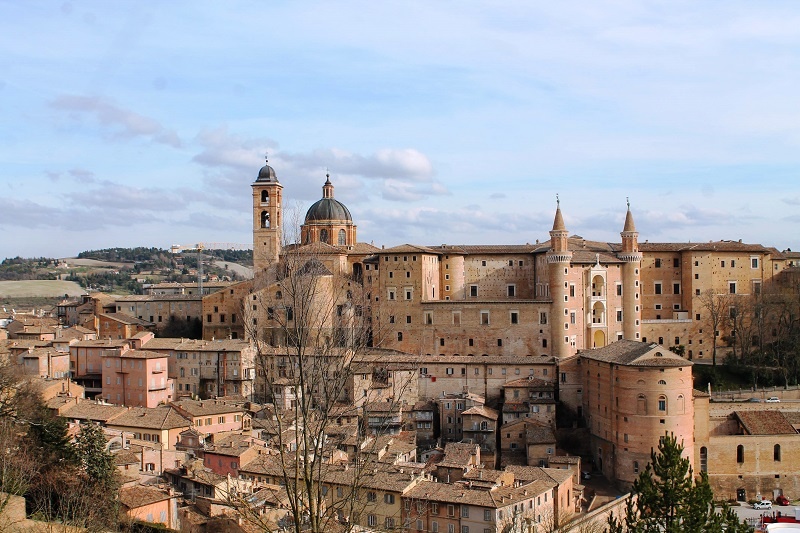 4. Fermo
Fermo is a rich town of Le Marche with all the historic sites, theatres, churches and museums one could ask for.
With a stunningly unique linear piazza, Fermo offers a great vantage point to see the surrounding villages. The town is home to "Piscine Romane" -Roman cisterns that are part of an underground archaeological complex.
Another of Fermo's famous place to visit is Teatro dell'aquila on Via Mazzini is worth visiting for the mind blowing awe inspiring architecture!
Read Next: Fermo and it's historic sites
How to reach Fermo: The nearest train station from Fermo is Porto San Giorgio. Fermo can then be reached by bus from there.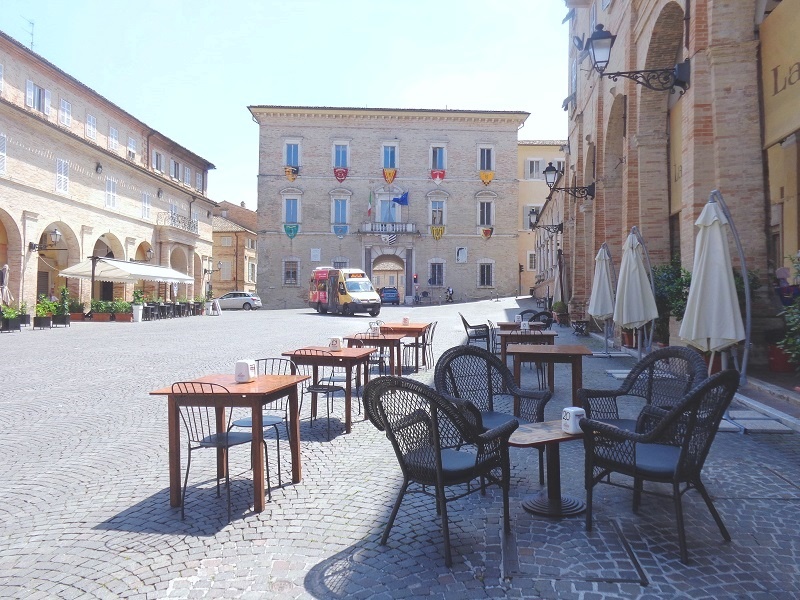 5. Loreto
Loreto is also part of the 10 most beautiful towns of Le Marche.
This holy town, which is home to Basilica della Santa Casa, is an important pilgrimage site. Gothic and Renaissance styles make up the basilica of Loreto which is popular among tourists. While tourists usually visit for a day trip, most of the town is filled with locals after dusk.
How to reach Loreto: Best way to reach Loreto is car. Loreto train station is located at the foot of the hill from where it is advisable to take a bus or cab as it is a steep climb.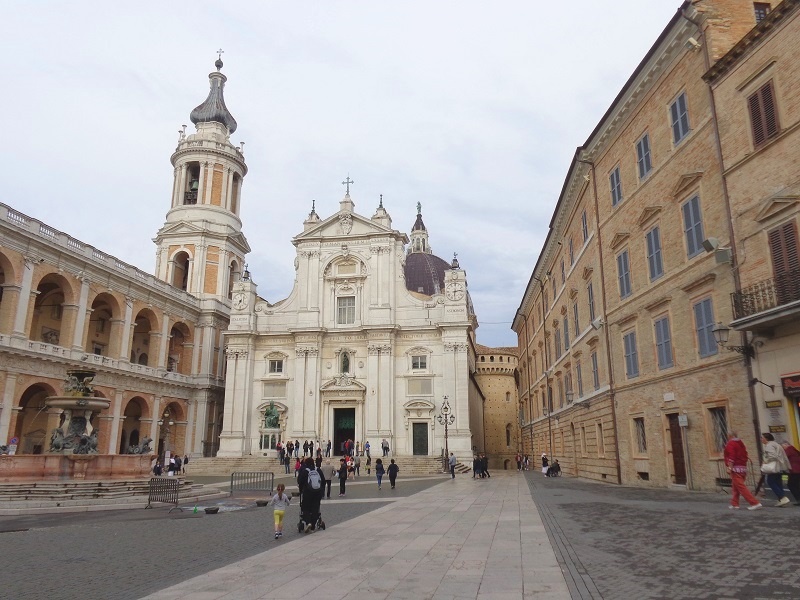 6. Numana
Le Marche's dramatic coastline makes it is one of the most enticing regions to visit in Italy.
Numana is another of the famous beach town that should be visited when in Marche. Numana alta and bassa (upper and lower) offer unique views with the cliffside Monte Conero in front and prisitine waters all around. This beach town is a paradise all year round!
How to reach Numana: The best way to reach is to take a cab from Ancona as there is no train station to the town.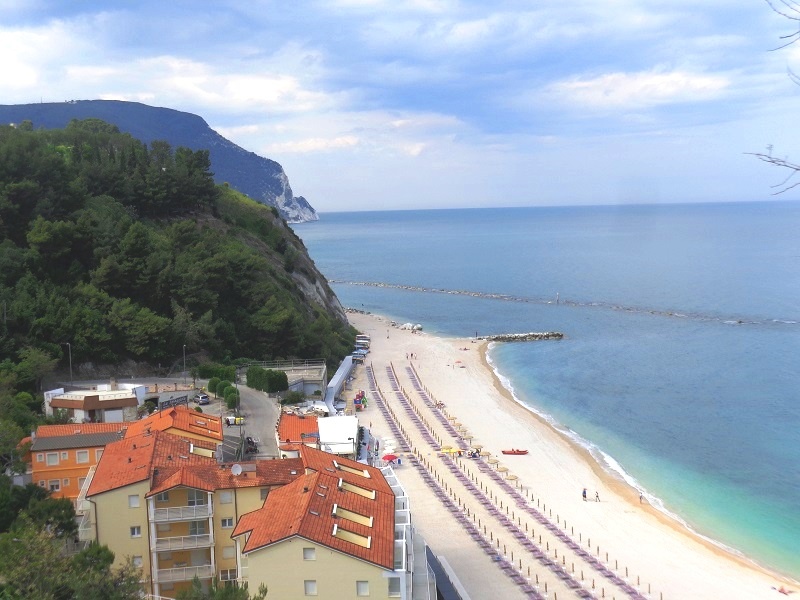 7. Urbania
Located in the province of Pesaro and Urbino, Urbania is a town famous because of ceramics and La Befana.
It also has a magnificent palace that was once the summer residence of the Duke of Urbino. Urbania is filled with characteristic streets and alleys that makes it another of the most beautiful towns in Le Marche! Check out this Youtube video of the historic centre of Urbania.
How to reach Urbania: It is best to rent a car to visit Urbania as the nearest train station is Pesaro.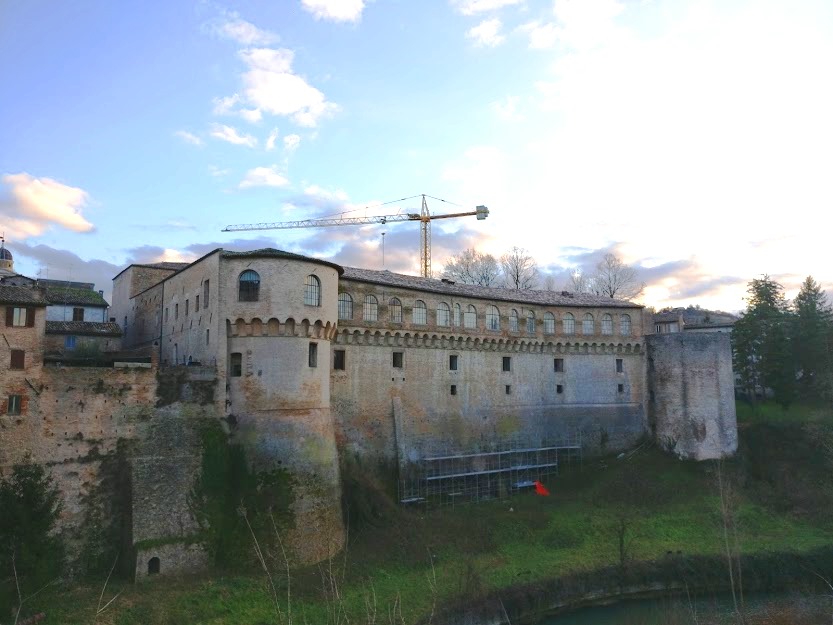 8. Recanati
The list of literary cities in Italy has no end. But Recanati is one that very few venture to!
The town of Recanati, well known among Italians is home to the late Italian poet Giacomo Leopardi. With a distant view of the Sibillini mountains, Recanati has a lovely landscape. It is best to wander around the town to see an unfurl of the many Leopardi poems on different streets. Check out Leopardi's poems in this book here.
How to reach Recanati: The nearest station is Porto Recanati or Ancona, so it is best to hire a car.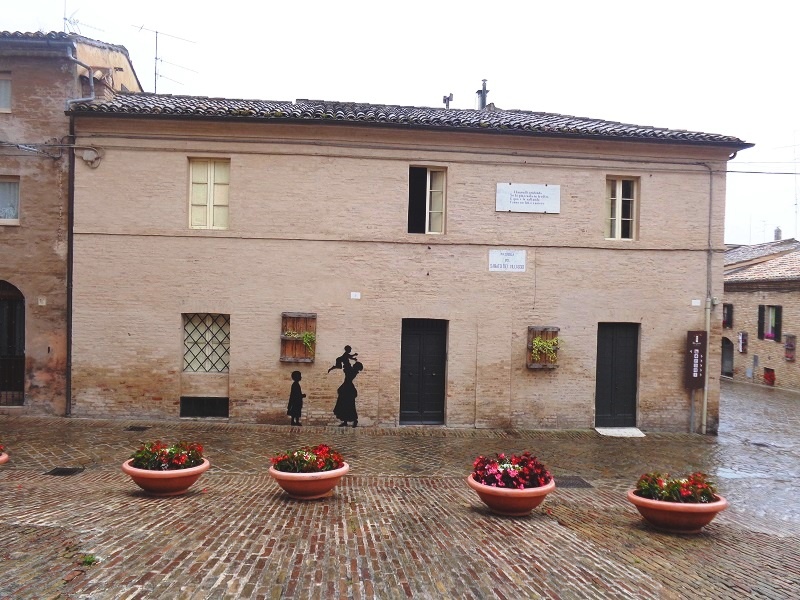 9. Castello della Pieve
Castello della Pieve is another of the 10 most beautiful towns in Le Marche.
Perched high on top of a hill, this borgo is eerily haunting and empty. It is very tiny and can be seen in a flat time of 5 minutes but it also very picturesque and worth getting to for this reason! Castello della Pieve is the place where Dante Alighieri's exile was decreed!
How to reach Castello della Pieve: Only way to reach this borgo is by car.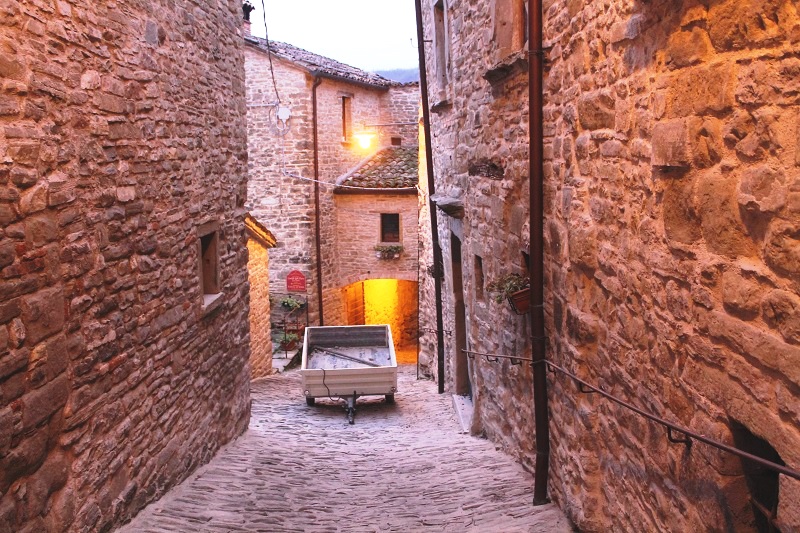 10. Mercatello sul Metauro
The little village of Mercatello sul Metauro from the 12th century BC, is one of the most beautiful villages of Le Marche.
With a picturesque view of the river Metauro, an ancient bridge and a wide piazza, this borgo also has some of the most hospitable locals I have ever met. Located in Northern Le Marche, it is known for it's many churches and the historic Palazzo Donati.
How to reach Mercatello: the best way to reach Mercatello is by car. The nearest train station is Pesaro from where you can catch a bus.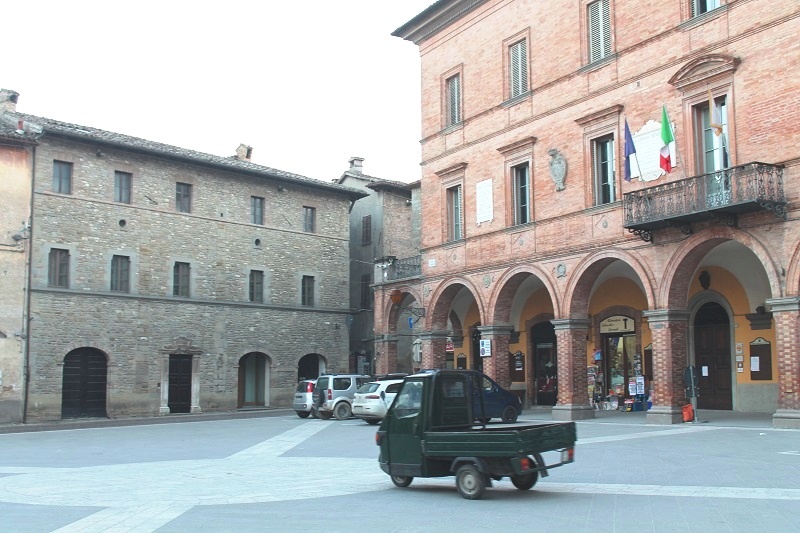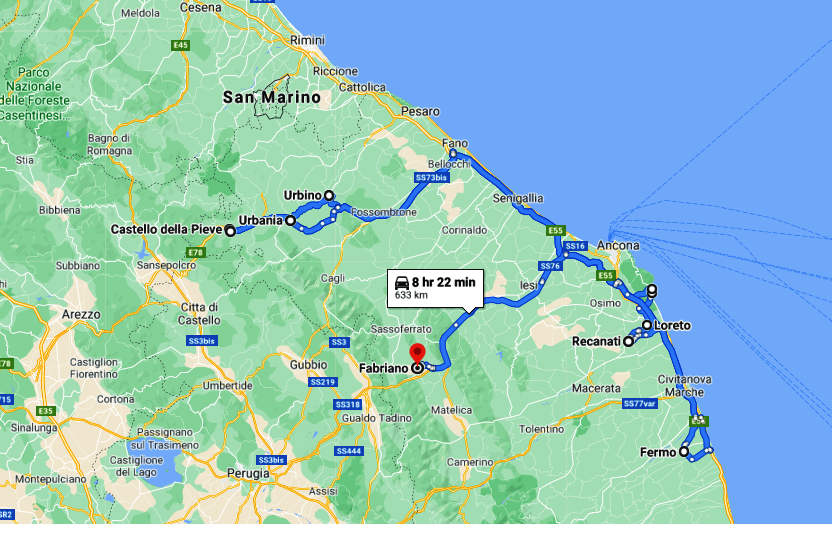 Thanks for making it to the end of the post! I love Le Marche and can't wait to explore more towns in the region again. A few on my list include- Macerata, Ascoli Piceno, Fano, Senigallia, Jesi, Osimo and Grottammare!
Read Next:
Don't forget to PIN:
Check out these tours in Le Marche!