I love connecting with fellow Italophiles and expats in Italy just like Tiffany Parks. We both connected on Instagram, thanks to a mutual love for the Eternal City. Tiffany Parks is the author of the art mystery "Midnight in the Piazza" which is set in Rome. Her book, although written for younger readers from ages eight to thirteen, can also be enjoyed by older kids and adults. Let's learn more about Tiffany Park's book and life in Rome- the city that encouraged her to pen down an art mystery!
Midnight in the Piazza- an art mystery set in Rome
1. Ciao Tiffany, welcome to Italophilia! Tell us a little about yourself??
Thank you so much for having me on, Ishita! I was born and raised just outside Seattle in the US, and when I was twelve years old I saw the film A Room With a View for the first time. This film had a dramatic impact on my life and inspired two major passions: opera and Italy.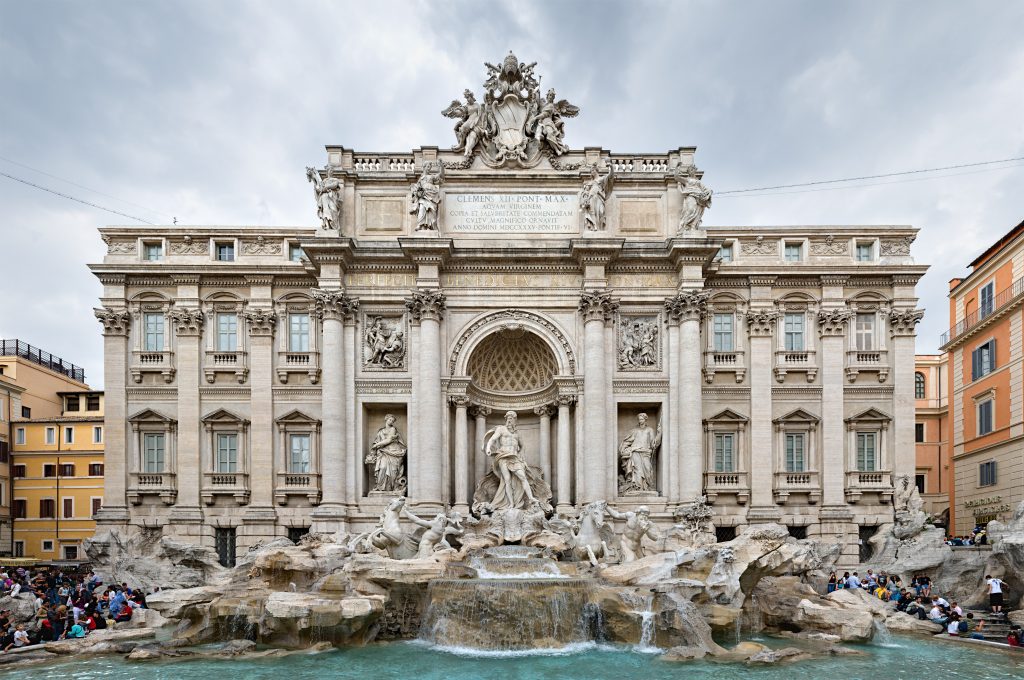 I began to study opera seriously as a teenager, and attended New England Conservatory of Music in Boston for my undergraduate studies, and then earned my Master's degree in music at the University of Montreal in Canada.
I decided not to pursue opera professionally, but my passion for Italy and Italian culture only grew stronger. In 2004, I decided to move to Italy without any kind of job or plan or even legal documents. Somehow, I made it work out of sheer force of will and desire to be here. Seventeen years later, I'm still here, living in Rome with my Italian husband and our five-year-old son.
2. How interesting. So when did the idea of Midnight in the Piazza culminate?? 
I've always loved to write, but I never considered it as a possible career until living in Italy, possibly because Rome, as I often say, is my muse, and I get almost all my inspiration from this city, its art, and its history.
The first year I lived in Rome, I went on a tour with a friend of mine who was a tour guide. When he explained the legend behind the adorable Turtle Fountain in Piazza Mattei, I was enchanted. The legend is that the fountain was built in one night as part of a bet to pay off a gambling debt. And that was the first seed for the story!!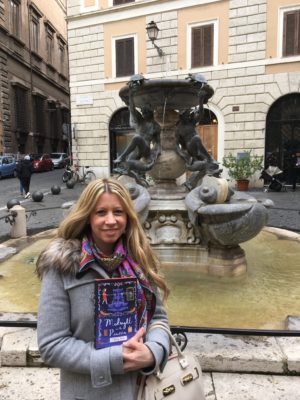 I learned later that in the 1980s, the bronze turtles (which some believe were cast by Bernini himself) were stolen off the fountain and then also recovered. Another seed was planted.
And then I met a young American girl who was living on the top floor of a building in Piazza Mattei. She had a view of the fountain from her bedroom window; that's how the story slowly began to take shape. When I finally began writing the book, several years after all these seeds were planted, I had no idea where the story was going to lead me!
In the end, Midnight in the Piazza is an art mystery that takes place in contemporary Rome, about a thirteen-year-old American expat who witnesses the theft of the turtles off the fountain in the middle of the night and must follow centuries-old clues in order to recover them.

tiffany parks
3. Superb! You and Renaissance art are synonymous to me. Tell us about your love for the Renaissance?
Wow! That is a wonderful compliment!
In Italy, during the century or so between about 1420 and 1520, there was what could only be described as an explosion of creativity of an exceptionally high level, unlike anything that was seen before or since.
Beyond just admiring and studying the magnificent art that was produced during that period, I love to speculate on what was going on in Italy at that time—culturally, societally, economically, and perhaps even in mysterious and inexplicable ways—that made such an art explosion possible. 
Read Next: Cucina Romana by Andrew Cotto
4. What are the 3 underrated places one must visit to see the art in Rome?
One of my favorite places in the city, where almost no one ever goes, is Villa Farnesina, a true jewel of Renaissance art and architecture. I can spend hours staring up at the glorious frescoes in the main loggia that tell the story of Cupid and Psyche, painted by the workshop of Raphael.

tiffany parks
Another underrated museum I love is Palazzo Altemps, where you can admire my favorite sculpture in the world, an ancient Roman marble work called The Galatian Suicide.
Lastly, climb the Gianicolo Hill and visit the tiniest "church" in Rome, the Tempietto di Bramante, a circular shrine so tiny only a few people can fit inside at a time. Furthermore, being tucked inside the courtyard of San Pietro in Montorio Church (where I got married!) it becomes a true Renaissance perfection!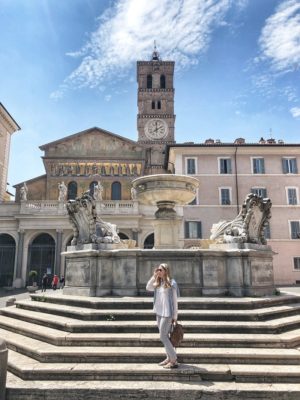 5. Noted, grazie! Tell us how can we be a part of your community??
I co-host The Bittersweet Podcast, a twice-weekly conversational podcast about the challenges and rewards of the expat life and, more broadly, life lived on your own terms. You can find the show on Apple Podcasts or anywhere you listen to podcasts. You can also find me on Instagram, Twitter, Facebook or my website.
Hope you enjoyed this interview of the author and her book "Midnight in the Piazza"-an art mystery set in Rome!
Read Next: