CILS is a qualification offered by the University of Siena to foreigners studying the Italian language. It conforms to the  Common European Framework of Reference for Languages. If you're curious to know more about CILS and why you should give it, I suggest you first read here. I sat for the CILS B2 level exam this month to test myself and make all my years of Italian study more "official". This post on how to prepare for the CILS exam highlights my study routine and strategy, along with some practical tips.
How to prepare for the CILS exam
CILS exam is divided into 5 sections which are highlighted in the linee guida given by the University of Siena here.
The timings for B2 level were as below:
Writing or Produzione Scritta– 70 minutes.
Reading Comprehension or Comprensione della Lettura– 50 minutes
Syntax and Grammar (Analisi delle strutture di Comunicazione)– 60 minutes
Listening Comprehension (Ascolto)– 30 minutes
Speaking (Produzione Orale)– 4-5 minutes
Preparation & Strategy
Playing to your strengths is the #1 strategy in exams but in CILS it really does not work. To clear the exam and obtain a certificate, one has to secure a score of at least 11 (or more) out of 20 in EVERY section written above.
Luckily, for levels B2 and above, if you don't clear one section of the exam, you don't have to sit for the entire exam again. So if I fail one section, I don't have to sit for the other four sections. (Meno Male!)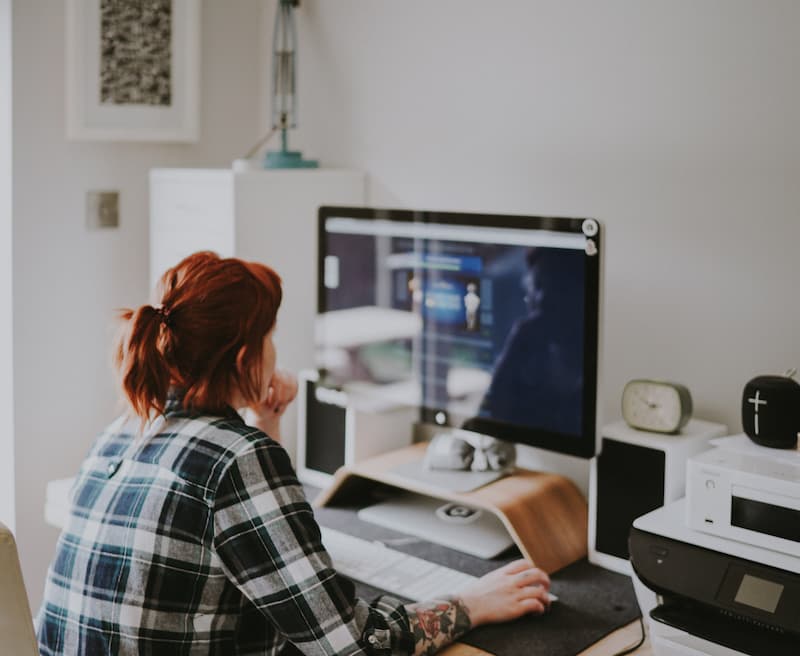 But what was my strategy??
My strategy was very simple.
Instead of panicking and trying to study everything, I wanted to test myself on how much I knew already.
I focused on practicing at least 5 exam papers from the past years.
This helped me in getting a sense of what is asked in the examination. I also understood where I lacked in terms of getting the minimum score of 11/20. With every exam paper that I did, my weak and strong areas were highlighted. So I dedicated time on the weekends and worked through them. This certainly boosted my confidence.
While the official CILS website was useful in obtaining the past exam papers, I got immense help from this website. It has all CILS exam papers until 2018 and truly was a wealth of information for me! Some tips for the exam follow below.
Tips & Tricks for CILS
1. Time yourself while doing the exam
This is one of the most important tips ever! CILS exam is between 2-5 hours depending on the level you're sitting for (B2 was about 3:45 minutes).
This exam tests your language skills, not to mention your patience and strength.
So when you're practicing from home, time yourself exactly as per the official timing. The Ascolto section is for 30 minutes so giving yourself extra time to do Ascolto makes little sense. Follow the timings of each of the sections given by the University!
2. Be aware of your weak areas and work on them
I know this is the most cliché tip but do you know what your weakest point is in the Italian language??
I only realized after giving CILS that grammar is not my weak area but reading comprehension is! If there was more time for preparation, I would have certainly focused on improving my reading and comprehension.
3. Search YouTube for past exam papers
While Google is the obvious choice for a quick search, YouTube has a ton of information on everything under the sun, including CILS! I found out that many vloggers had shared their experience of giving CILS. If you go through this video the entire process of exam preparation is highlighted by this YouTuber.
4. Connect with the Italian Cultural Centre in your city (if any)
The Italian Cultural Centre in Delhi offered past year exams to the students who were sitting for CILS. It was very useful in my exam preparation as it gave me the push to also search outside for more resources.
Had I not visited the Italian Cultural Centre, I would have not got this motivation. So I encourage you visit one in your city!.
5. Record yourself speaking in Italian
Let's be honest, there are a lot of umms and errs and si si si when we students speak to Italians. So for your oral exam, when you will be asked to speak on two different topics, it is important to know how you sound. And for that I say practice, practice, practice!
Furthermore, recording yourself in Italian will help you understand how you sound. This is a great exercise for the viva voce. There is a pattern worth noticing in viva because a lot of past year questions are repeated! 😉 I strongly suggest you to prepare on a book you read, your favorite festival and a city that you would to travel to!
I hope this post was useful for your preparation strategy of the CILS exam. I enrolled in October and had only about 1.5 month for preparation but I'm sure with more time and efforts, the exam would have been much more satisfactory! Hope you don't do this mistake 🙂
Share your thoughts in the comments below!
Read Next
Update: I cleared my CILS exam but only "parzialmente" i.e. I passed 2 sections out of 5. I can sit for the 3 sections that I did not clear, within 18 months!