Have you wondered what the Romans eat and snack on?? What are some of the popular dishes to eat in Rome besides pasta and pizza?! In this post are 5 famous Roman dishes below are a must try on your trip to the Eternal City. This post is basically an encouragement to gorge on something besides the well known Italian dishes.
What to Eat in Rome besides Pizza and Pasta
1. Maritozzo
Maritozzo (singular), maritozzi (plural) are sweet Roman buns/pastries. These are heavenly pastries richly laden with cream. Maritozzi instantly give a sugar high and are a must try when you're in Rome. They are a great way to start your day and are best eaten fresh. The ones that I highly love and recommend are from Pasticceria Roscioli.
Roscioli Caffè Pasticceria
Piazza Benedetto Cairoli, 16 Rome
Mon-Sat: 7am to 11pm Sun: 8am to 6pm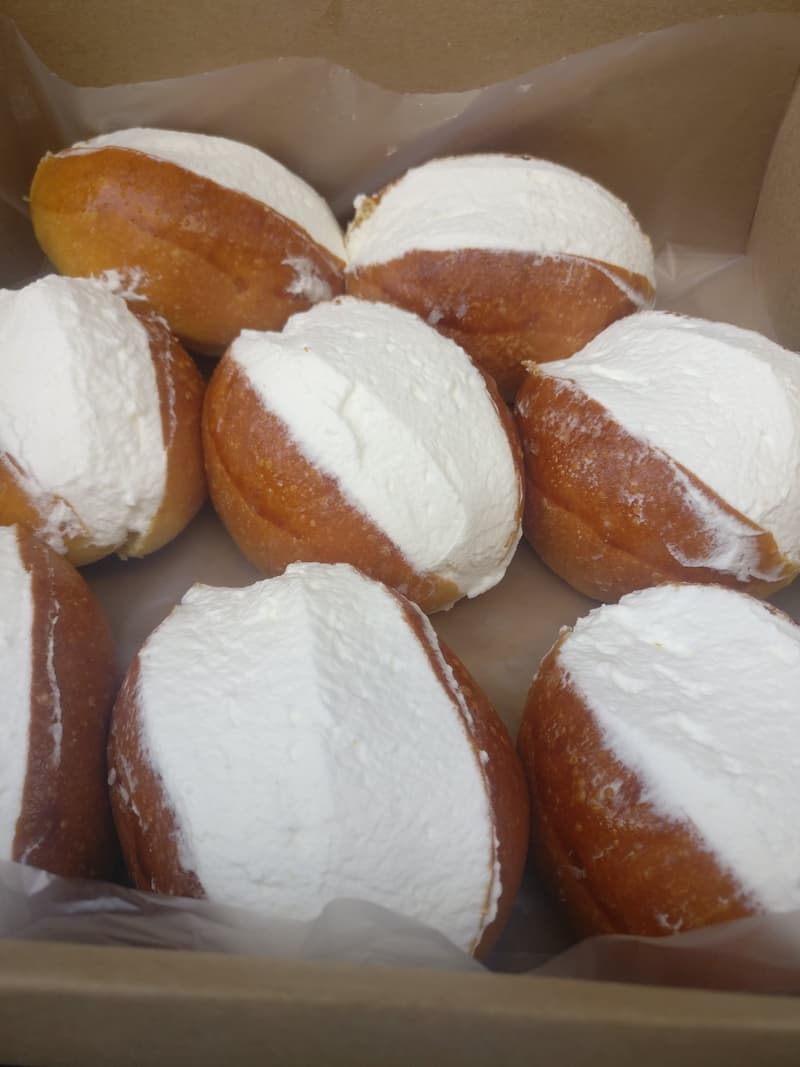 2. Carciofi alla Romana e Carciofi alla Giudìa
I remember reading about artichokes in a children's book when I was a tiny tot (thanks Mom!). I never saw or ate them in my entire life until I stepped foot in Rome. Carciofi or artichokes are a household dish in Rome and another specialty besides pizza and pasta.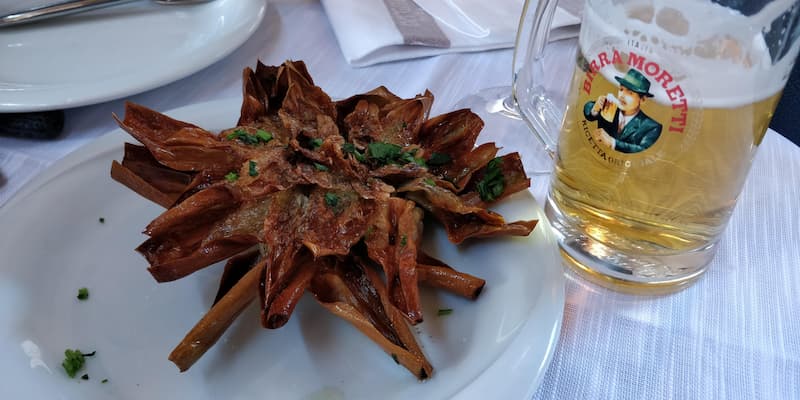 There are two types of artichokes that you can find in Rome – Carciofi alla giudìa & Carciofi alla Romana. While the former is a deep fried Jewish way of preparing artichokes, the latter is Roman, prepared by braising artichokes in olive oil, wine, garlic and herbs. Don't ask me which is better because both are unique and super yummy.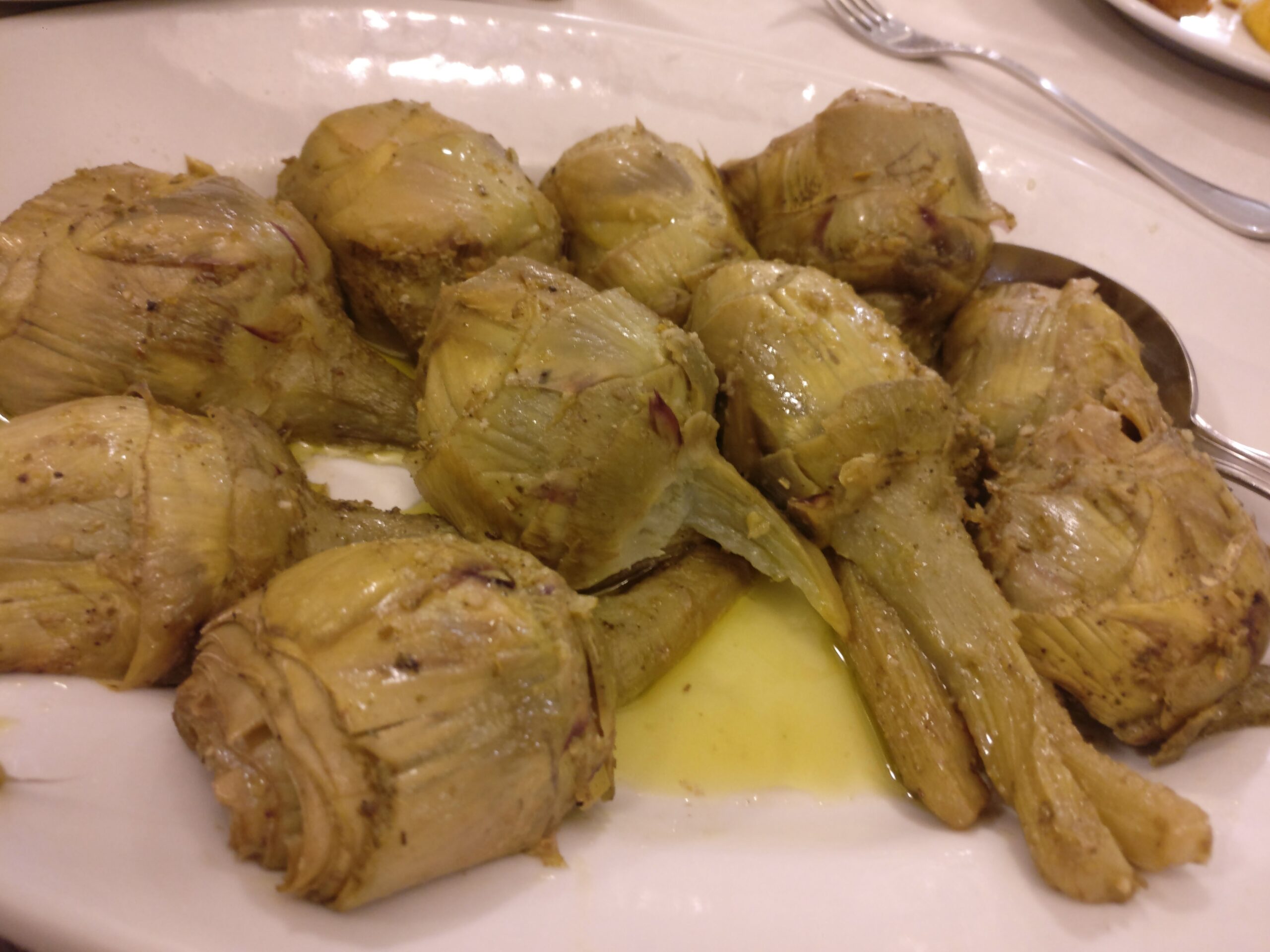 Try carciofi alla guida from Ba'Ghetto and carciofi alla Romana from Ristorante Regina.
3. Supplì
Supplì is another great pick me up Roman snack besides pizza and pasta. It is available in restaurants and street food stores. Prepared with cooked risotto rice, ragù, breadcrumbs and mozzarella, supplì is filling and very homely.
It is almost like a sister version of an arancina! The one that I really recommend you to try is from a place quite simply called Supplì Roma.
Supplì Roma
Via di S. Francesco a Ripa, 137, Roma
Mon-Sat- 10am to 930pm, Closed on Sundays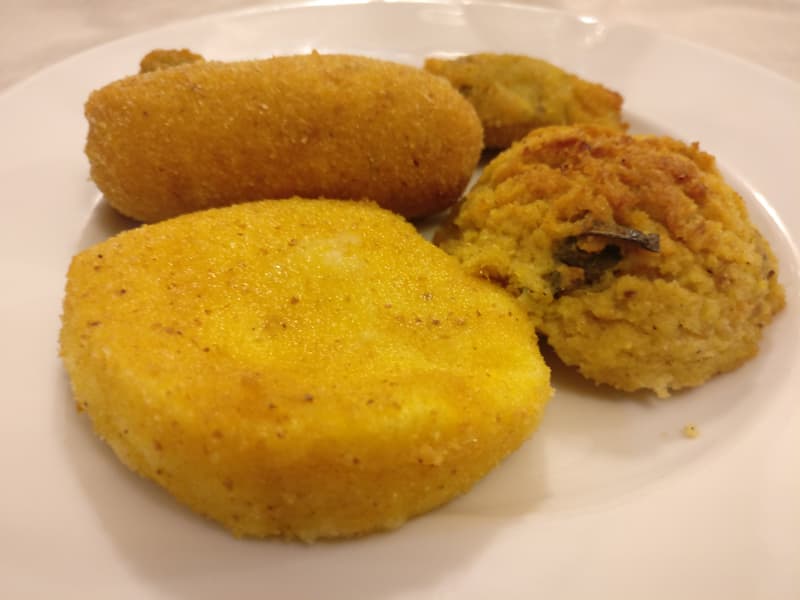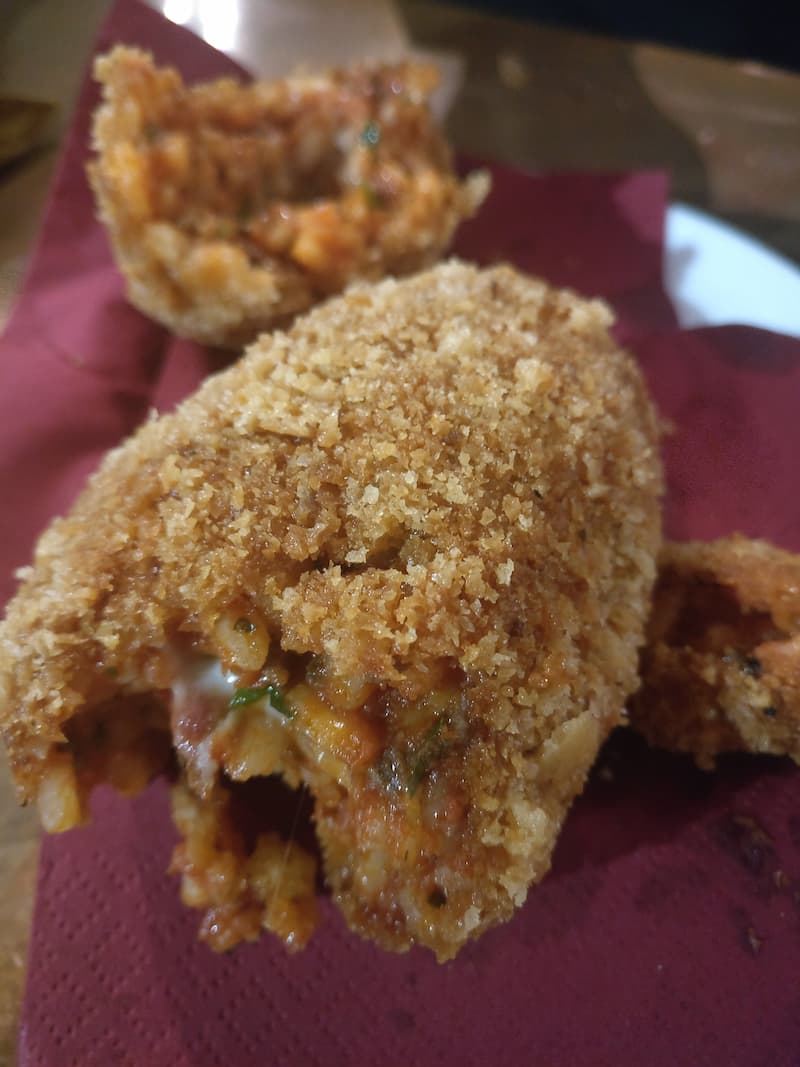 4. Crostata di ricotta e visciole
An important food item that you should not miss in Rome is the famous Crostata di ricotta e visciole or Torta Ricotta (ricotta cake). What is so special about this cake?? It is a historic sweet from Rome's Jewish Ghetto and isunbelievably delectable!! The one that you have to try is from the legendary Pasticceria Boccione.
Pasticceria Boccione
Via del Portico d'Ottavia, 1, Roma
Mon-Sat- 8am to 730pm, Closed on Saturday.
5. Filetti di Baccalà
Last but not the least, if you enjoy fish, a dish that you must not miss in Rome is Filetti di Baccalà. This is a deep fried salted cod that is made with an egg batter. It is molto buono, very delicious!
Filetti di Baccalà is a signature dish of Dar Filettaro, a typical Roman eatery only 50 steps from Campo de' Fiori in Central Rome. Highly recommend you to try!
Dar Filettaro a Santa Barbara
Largo dei Librari, 88, Roma
Feeling hungry already?? Don't forget to read this post about more places to eat in Rome.