How much is too much?? I thought of this when I entered Roscioli Caffè Pasticceria in Rome because I wanted to try everything- fresh panini, maritozzi, cornetti, coffee etc. It was thanks to the excellent reviews by my Roman friends that I went to Roscioli Caffe` Pasticceria which is hands down one of my favorite places to eat in Central Rome (near Campo de' Fiori).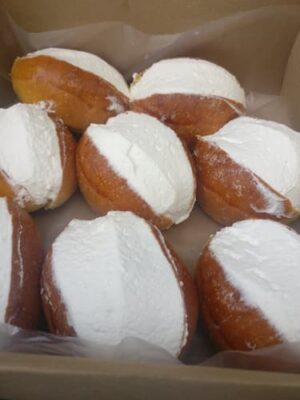 Roscioli Caffè Pasticceria in Central Rome
Roscioli Caffe`  Pasticceria is a Bar owned by the Roscioli family. They take both their coffee and pastries quite seriously and you will realize this the minute you enter the place around 8 in the morning.
Roscioli is fully packed with locals and tourists alike. It is a typical noisy Roman bar that is worth visiting for coffee and pastries. 
There's a small counter where you can stand and have your caffè or there is an option of going inside in the seating area. (Hint: free Wifi too!!)
For my coffee, I sometimes stand at the Bar like the Italians while other times I prefer to enjoy my cappuccino at leisure.
Roscioli Pasticceria in Central Rome also has a great selection of delicious Roman treats such as the heavenly Maritozzi pastry. You can even buy fresh bread for your dinner at home!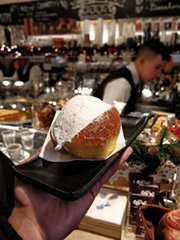 Roscioli has two outlets just a few meters apart- Roscioli Caffè Pasticceria and Antico Forno Roscioli. 
Roscioli Caffè Pasticceria
Piazza Benedetto Cairoli, 16 Rome
Mon-Sat: 7am to 11pm Sun: 8am to 6pm
You can check out their book on the Roman cuisine here.
Further Reading:
Most Instagram-able Spots in Rome