How much is too much?? I thought of this when I entered Roscioli Caffè Pasticceria in Rome. On my Winter trips to Italy, I frequented Roscioli more than I expected to. Thanks to the excellent reviews by my friends in Rome, Roscioli is now one of my favorite places in Central Rome for just about anything and you should definitely make a stop to eat here in Central Rome!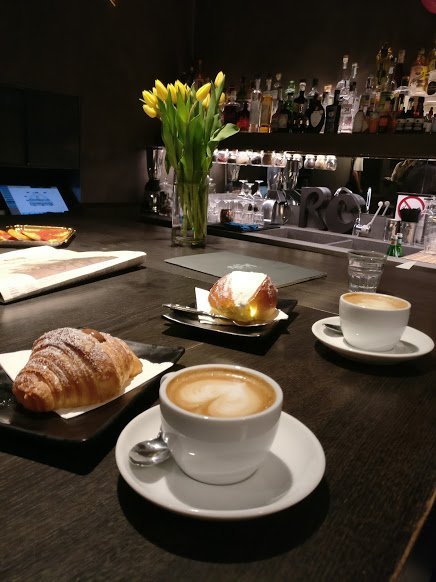 Roscioli takes both their coffee and pastries quite seriously and you'll realize this if you end up visiting them around 8 in the morning. It is packed with locals and tourists alike and there is literally no space to stand. Not only is it noisy but also chaotic but that is half the fun 😉 BUT OH SOOOOO WORTH IT!!
There's a small counter where you can stand and have your caffè or there is an option of going inside in the seating area. (Hint: free Wifi too!!)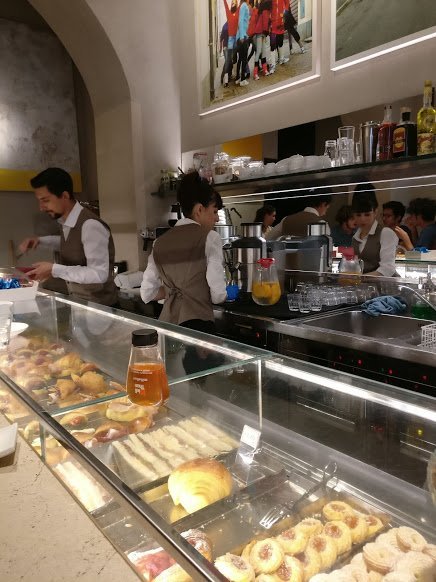 My idea of having coffee is a mix of both, sometimes I stand at the Bar like the Italians while other times I prefer to enjoy my cappuccino at leisure.
Roscioli has a great selection of pastries and I can easily say they are my favorite in Rome! And then there are delicious Roman treats such as the heavenly Maritozzi pastry. You can even buy fresh bread for your dinner at home.
This slideshow requires JavaScript.
Roscioli has two outlets just a few meters apart. The other one is called Antico Forno Roscioli. You can check out the book below!
Roscioli Caffè Pasticceria
Piazza Benedetto Cairoli, 16
Rome
Mon-Sat: 7am to 11pm
Sun: 8am to 6pm
In case you visit Roscioli, don't forget to let me know your experience!
PIN IT 😉