Visiting Florence but overwhelmed by the number of things to do?? I know the feeling! On my first two trips to Florence, I neither enjoyed the city nor had plans to return. But life always surprises you. I went a third time in January 2018 and completely fell in love with the city. Here is a guide on spending 72 hours in Florence! Yes, how to spend 3 days in Florence includes things to do, see and eat in the Renaissance city!
HOW TO SPEND 3 DAYS IN FLORENCE:
Florence is hard to leave your mind especially after seeing over a million pictures of the dome of Santa Maria del Fiore a.k.a The Duomo.
Every time you look at it, you are blown away! My first trip to Florence was quite a hotchpotch and I ended up doing many things I didn't want to!! I also did not find as much space to walk around as I would have liked. (I was on holiday!)
But I gave the city a second and a third chance and now recommend spending AT LEAST 3 days in Florence.
Why 3 days?? I think it is a good time to know a place from the outside, especially if you're on a budget or on a short trip.
Although there is a LOT to see and do in Florence, if it is the ONLY trip to Florence you have to make, keep these points below in mind!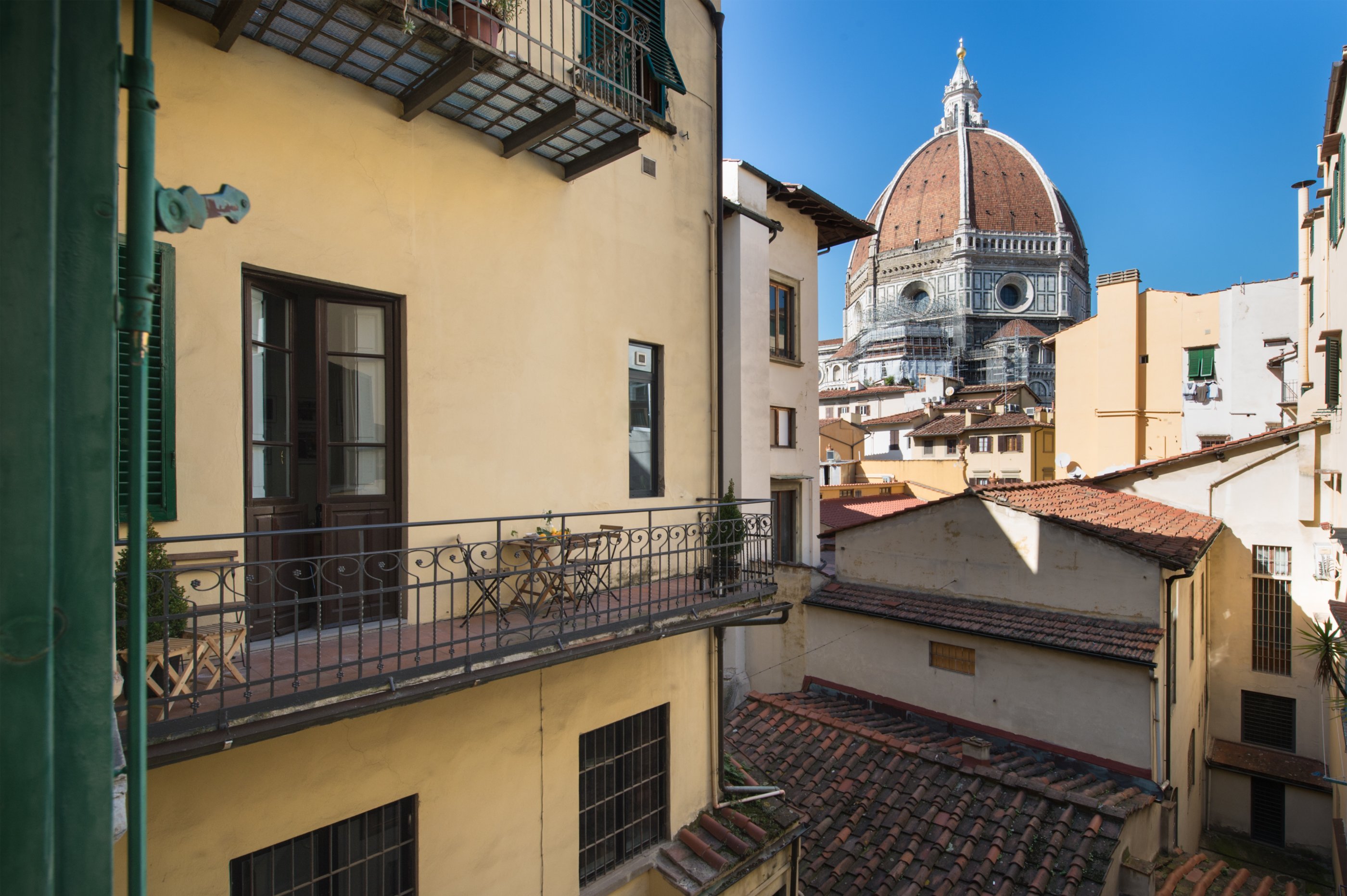 WHERE TO STAY IN FLORENCE:
BUDGET: The most important of all questions! If you are staying in Florence for 3 days and looking for a budget place to stay in the city, book Ostello Archi Rossi (Via Faenza, 94R). It is 2 steps away from the train station and 12 minutes walk from the Duomo.
Everything you possibly want i.e. bars, restaurants, fast food, shopping street are around Archi Rossi. Plus private rooms and a very good WiFi helps! I have stayed here twice.
MEDIUM/SPLURGE: A super awesome stay in the centre of Florence is Asso's Place (Via del Corso, 2) with a dreamy views of the DUOMO, free Wifi+ breakfast goodies.
The price depends on the season but in the spring/summer it should be around EUR 220 a night. It is best to book Asso's Place with a big group where you can easily split the cost.
More places include Palazzo Belfiore, Palazzo San Niccolò and Canto Degli Scali. I also recommend a local boutique hotel somewhere in the centre if it fits your budget.
WHAT TO DO IN FLORENCE:
The Must Dos in Florence:
Il Duomo: The stunning Dome that you see in all the pictures of Florence has to be seen from both inside and outside. It took 200 years to build this awe inspiring work of art. Climb to the top of the tower and also visit the Gates of Paradise right in front of it afterwards.
Galleria degli Uffizi: Everything related to Italian art is right here! Uffizi contains the most priceless works of art from the time of Italian Renaissance and houses works of artists such as Giotto, Vinci, Michelangelo, Piero della Francesco, Caravaggio etc. Uffizi is known to be the most visited museums of the world and it best seen on a guided tour or with an audio guide.
Piazza della Signoria: An open air museum outside the Uffizi, this will probably leave you mind blown! Piazza della Signoria is the heart and soul of Florence and has been the political centre of the city since centuries. Take time to admire the tons of sculptors here.
Palazzo Vecchio: A beautiful old palace in the heart of the city, Palazzo Vecchio is next to Uffizi Gallery so plan your day accordingly.
Ponte Vecchio: The picturesque medieval bridge where it is almost a crime not to take a picture, Ponte Vecchio is filled with expensive jewelry stores and selfie stick sellers. I always go past them and suggest you to cross the Ponte (bridge) and see it from the other side. This also also happens to be the only bridge that was not destroyed in WWII.
Galleria dell' Accademia: The museum that houses the most famous statue by Michelangelo! DAVID! Book an early morning visit and avoid the crowds but please don't take a selfie with David!
Spend 3 days in Florence with the above architectural and cultural marvels as per your pace. Lots of wine and gelato should follow on the side;)
Did you know the centre of Florence has almost been the same since the times of the Renaissance! Amazing, isn't it??

If You Still Have Time:
Piazzale Michelangelo: For spectacular views of Florence, walk towards Piazzela Michelangelo to see a fabulous view of the whole city. It is magical at night!
Oltrarno: Visit the other side of the bridge (Ponte Vecchio) and see the quirky neighborhood of Oltrarno with it's classy studios and art galleries.
Palazzo Pitti: A Renaissance palace built in the 15th century, Palazzo Pitti also includes the stunning Baboli garden and is a fascinating palace from the times of the Medici.
Basilica Santa Croce: Sixteen chapels together constitute the Basilica of Santa Croce, which was badly destroyed during the 1966 flood in Florence. This happens too be Michelangelo's burial place.
Fiesole: Take ATAF Bus 7 and visit the town of Fiesole. The journey is only 20 minutes and you can admire the a spectacular view!
DAY TRIPS FROM FLORENCE:
Although there are a TON of options for day trips from Florence, here are the top 3:
Pisa: If you want to cross off another UNESCO Heritage Site of Italy (there are 53!), definitely go see the tower that defies gravity a.k.a the Leaning Tower. Book your train tickets online on Trenitalia or buy at the station.
Siena: Head to the medieval town of Siena that is famous for Palio- a bi annual horse race. Journey time from Florence is about an hour and 15 minutes. Read more here.
San Gimignano: Another beautiful (but very touristy) town near Florence is San Gimignano. It is adorned with 14 towers that makes a beautiful skyline and also houses one of most popular gelateria of the world!
More options for day trips include Lucca, Monteriggioni and parts of Val d'Orcia.
I do not recommend taking a day trip to Rome because nothing about Rome can be seen in a day.
WHERE TO EAT IN FLORENCE:
In order to spend 3 days in Florence, you might want to try the best pizza or pasta in the city. 
10 best places to eat in Florence
1. Caffè Cibrèo:
Dine with the locals in Cibreo which is famous for sourcing local products and making elegant dishes of them. The have a trendy vibe mixed with a little of old world. The owner is so fun to talk to and will enhance your dining experience up a notch. Cibreo's aperitivo (evening snacks with a drink of your choice) is fantastic! They also have a formal restaurant and a smaller Trattoria (Closed Monday)
Via Andrea del Verrocchio, 5R
2. La Ménagére:
A pretty place for coffee that is also a flower shop + restaurant + bistrot. La Ménagére has a relaxed vibe and super friendly service. They also have free WiFi without password….! (makes life easier, no??)
Via Dè Ginori, 8/R
3. Trattoria Anita:
Trattoria Anita is where the locals frequent. Here you will find some of the best hand made pasta you've ever eaten! Their selection of wine is also amazing as is the old world and no frills service. Easy on the pocket. (Closed Sunday)
Via del Parlascio, 2
4. SimBIOsi:
A fantastic pizza place in Florence is SimBIOsi. They have pizzas that are organic, glutton free and vegan! It has a cozy vibe and is only 5 minutes walk from the Duomo. Very good choice!
Via de' Ginori, 58/red
5. Mercato Centrale:
This is the central market with a ton of food stands from international cuisines to fregional Italian cuisines. I love the counter with fresh pasta (Pasta Fresca) and the corner Il Tartufo (The Truffles) that gives dishes topped with fresh truffles on salads and sandwiches!
Via dell'Ariento
6. Carduccio:
Bored of eating Italian food?? (is it possible though?) Anyhow, if you need a change from Italian, try organic food, fresh juices, cakes, salads and smoothies at Carduccio. Thanks to Georgette from GirlinFlorence for recommending on her blog. 
Sdrucciolo de' Pitti, 10/R
7. Gelateria dei Neri:
What else but gelato?? Make that extra effort to find this place and go for any flavor here! You'll probably burn those calories anyway with all that walking.
Via dei Neri 20/22R
8. All'Antico Vinaio:
Be prepared to stand in longest queue to get the best panino ever! Antico Vinaio lives up to their fame.
Via dei Neri 65
9. Harry's Bar:
Super chic place for a quick negroni or spritz!
Via Lungarno Amerigo Vespucci, 22/R
10. News Cafe:
If you want a little shot of Duomo in your cup (YES!) go to News Cafe, just 5 minutes away from the main Duomo. They do the best coffee art! You will thank me later 😉
Via del Giglio, 59
So what do you think about Florence??
Jaw dropping architecture, delectable Tuscan food and close proximity to the countryside makes Florence an ideal Italian city. There is something for everyone here! Honestly, I never had a soft spot for Florence until my recent trip. I fell in love with the city again because I gave it a second chance!
Check out tours in Florence:
Disclaimer: this post contains affiliate links which means if you buy something through these links, I will receive a tiny commission at no extra cost to you. Please consider supporting!
Pin this post: