The Leaning Tower of Pisa is one of the most touristy monuments in Italy. Its beauty is universally acknowledged and honestly it is a quite a sight when you first see it because it leans (duh)!! The fact that it defies gravity is something very interesting.
Leaning Tower of Pisa and Views from Above
The views from the Leaning Tower of Pisa are exceptional!! The "Piazza dei Miracoli" (Square of Miracles) which includes a cathedral, a baptistery and a cemetery is simply breathtaking from above. 
But I think the thought of climbing top the leaning tower (296 steps) to see the town of Pisa is not for everyone. Not only is it costly at a whopping €18 but it also makes you feel dizzy. (Children below 8 years aren't allowed to climb).
If you are brave to spend that money, it is certainly fun feeling the "lean" of 296 steps. Because once you reach the top, you'll agree that the town of Pisa looks exceptional!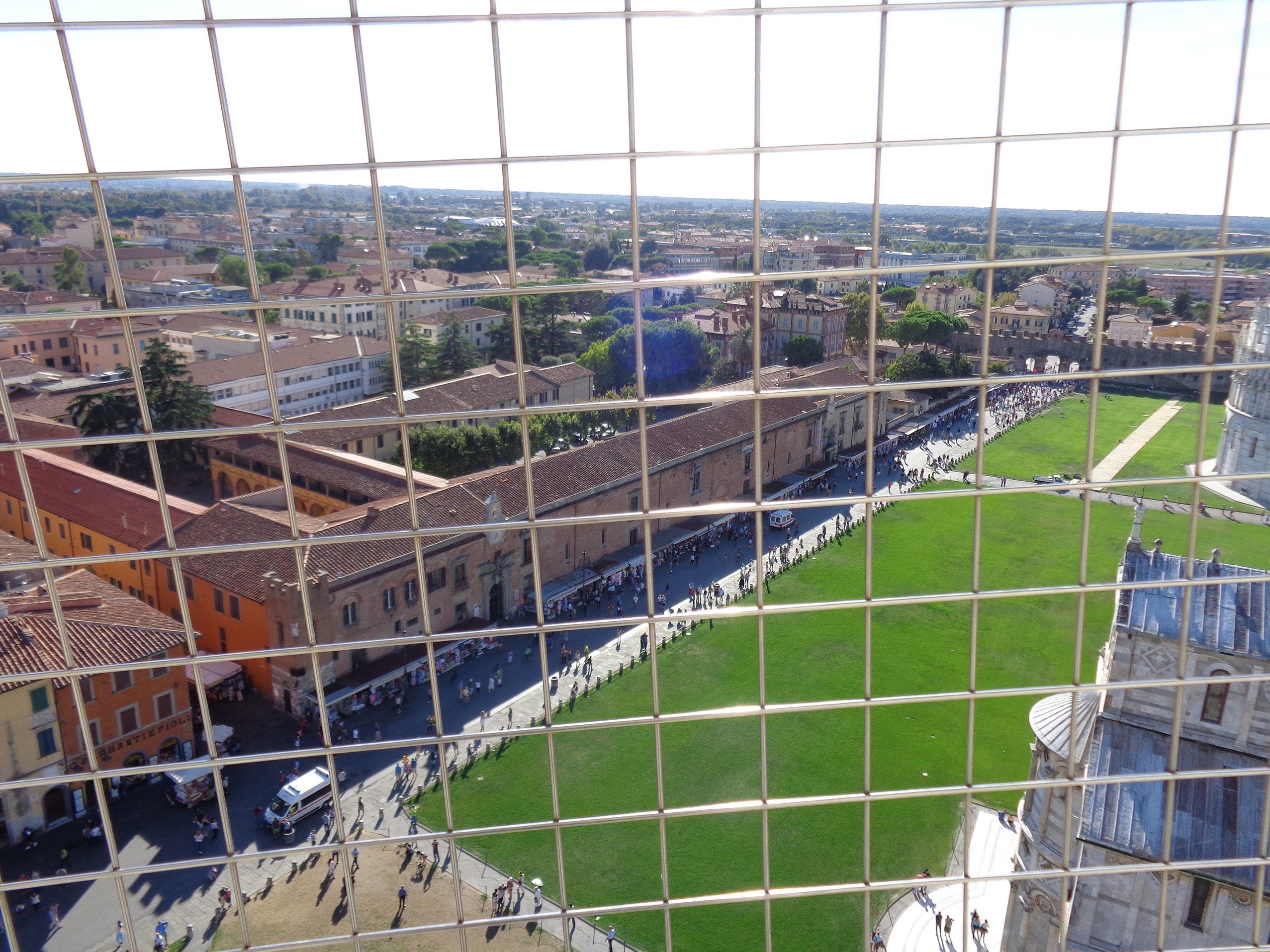 Despite the beautiful views from the top, I found the ticket to be insanely priced. I'd rather recommend you spending time people watching in the piazza below and probably sit at a Bar and order a pizza!! Or simply sit in the lush green lawns and relax with a book!
Further Reading: