One of the reasons I visited Modica in Sicily was for it's chocolate. Modica and chocolate are synonymous! At the very popular Antica Dolceria Bonajuto, you are literally in chocolate heaven! The Bonajuto family still uses the recipe that was inspired by the ancient Aztecs. They make all types of goodness out of chocolate –cannoli, cassata, pastries, mpanatigghi, chocolate bars etc. from that recipe. Let's have a look at the inside of Bonajuto's studio.
In Chocolate Heaven at Antica Dolceria Bonajuto
Antica Dolceria Bonajuto is the creator of chocolate and chocolate products since the 1880s.
The chocolate produced by them is not the regular chocolate but instead a hard grainy texture. Their store, located in Modica bassa (lower part of Modica), stands next to the Duomo di San Pietro. This is definitely one of those "must see" places in Modica.
Bonajuto Chocolate
Modica chocolate is one of the most delicious things I've ever had in my life. A simple bar of chocolate from Bonajuto is grainier and costs €3,20 onwards. It includes only cocoa, sugar and spices.
At the store are also other flavors that caught my fancy. Peperoncini, chili, cinnamon, vanilla, beef, figs and honey were some of the most unique ones. 
I could go back to Modica only for its chocolate and eat to my heart's content. Chocolate from Antica Bonajuto also makes a great gift for your loved ones back home.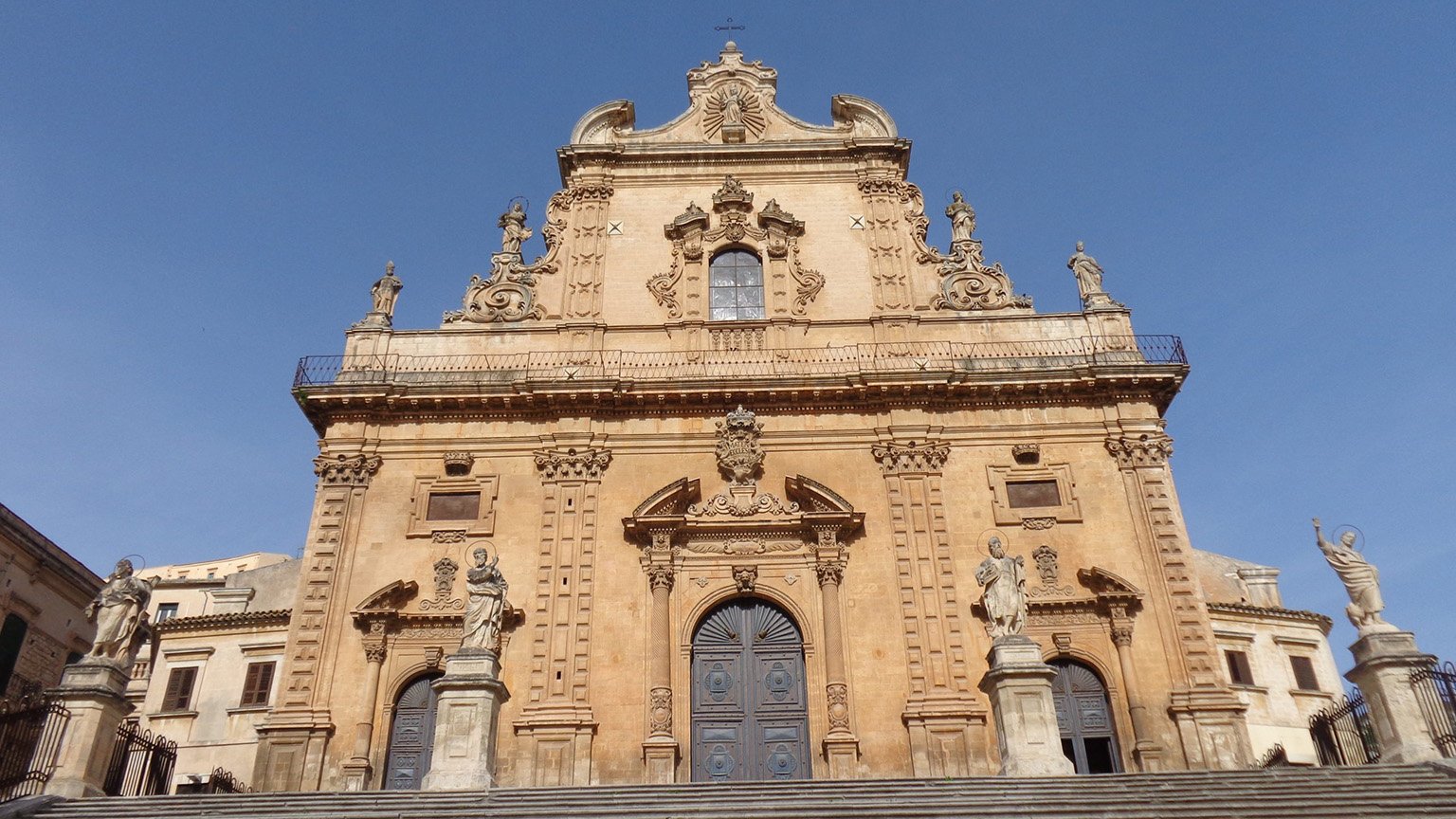 Further Reading on Sicily:
Crime Fiction by Andrea Camilleri
Did you know Modica also has an annual chocolate festival called Chocobarocco!
Pin this post: