I have always believed 24 hours do not do justice to any town/city especially if one has time at their disposal. If you ask me, 72 hours in Polignano a mare were just enough to give me a taste of Puglian hospitality and food. So here's a short guide on how to spend 3 days (72 hours) in Polignano a mare:
72 Hours in Polignano a Mare
Day 1:
A gorgeous seaside town situated in the Southern region of Puglia, Polignano is beautifully white and dreamy. It is built on a limestone cliff so on the first day after checking in your hotel/B&B, make sure to see why this town is so famous! 
Where to Stay in Polignano a mare??
I highly recommend booking B&B Grottone – a simple yet tastefully done bed and breakfast in the heart of Polignano. It has medium sized rooms and a huge terrace for you to "see the sea". The best part is that its only 5 minutes from the main piazza.
The B&B has a tie up for breakfast with a local Bar for breakfast! So you only have to show a small ticket provided by the B&B owner, Gianni and visit the Bar every morning for your breakfast. 
I love how Gianni also supports local businesses which makes the travelers happy because the fresh pastry and coffee in the morning are just what you would need!
Furthermore, it helps when the owner is thoughtful and friendly. Gianni and I struck a cord with our love for his hometown.
B&B Grottone:
Only a stone's throw away from B&B Grottone is the gorgeous view of the cliff of Polignano a mare. You might have already seen a thousand such pictures online but nothing will beat when you're there in person! It's breathtaking.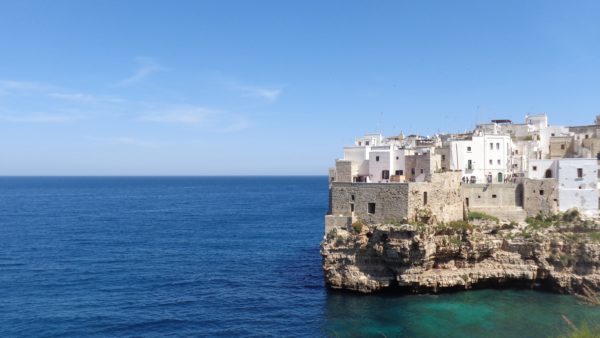 The town of Domenico Mudugno
Take a walk to see the statue of the famous singer Domenico Mudugno who you will remember him from the famous song- VOLARE! It continues in my head as I write…..Polignano was Domenico Mudugno's home town and the statue is a great commemoration by the town.
Day 2:
Since Day 1 was all about a walk in the town and familiarizing with the place, let's keep Day 2 for a day at the beach! Depending on the weather laze around in the sun and enjoy Polignano's beach which is tiny but breathtaking.
La Dolce Vita (The Sweet Life)
Later in the day, enjoy some time at the terrace of B&B Grottone. Don't forget your breakfast was again at the local Bar where the clink of glasses and fragrance of fresh cornetto made it all so priceless!! In the evening have an aperitivo (drinks+snacks) at any Bar of your choice.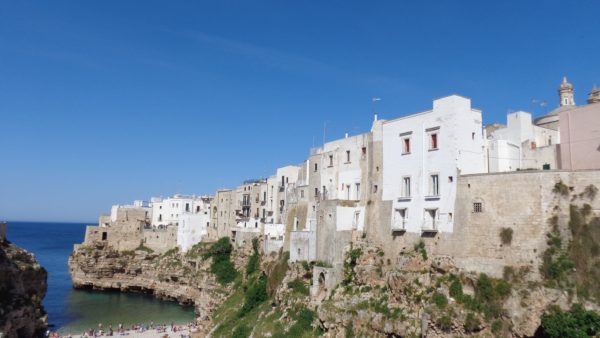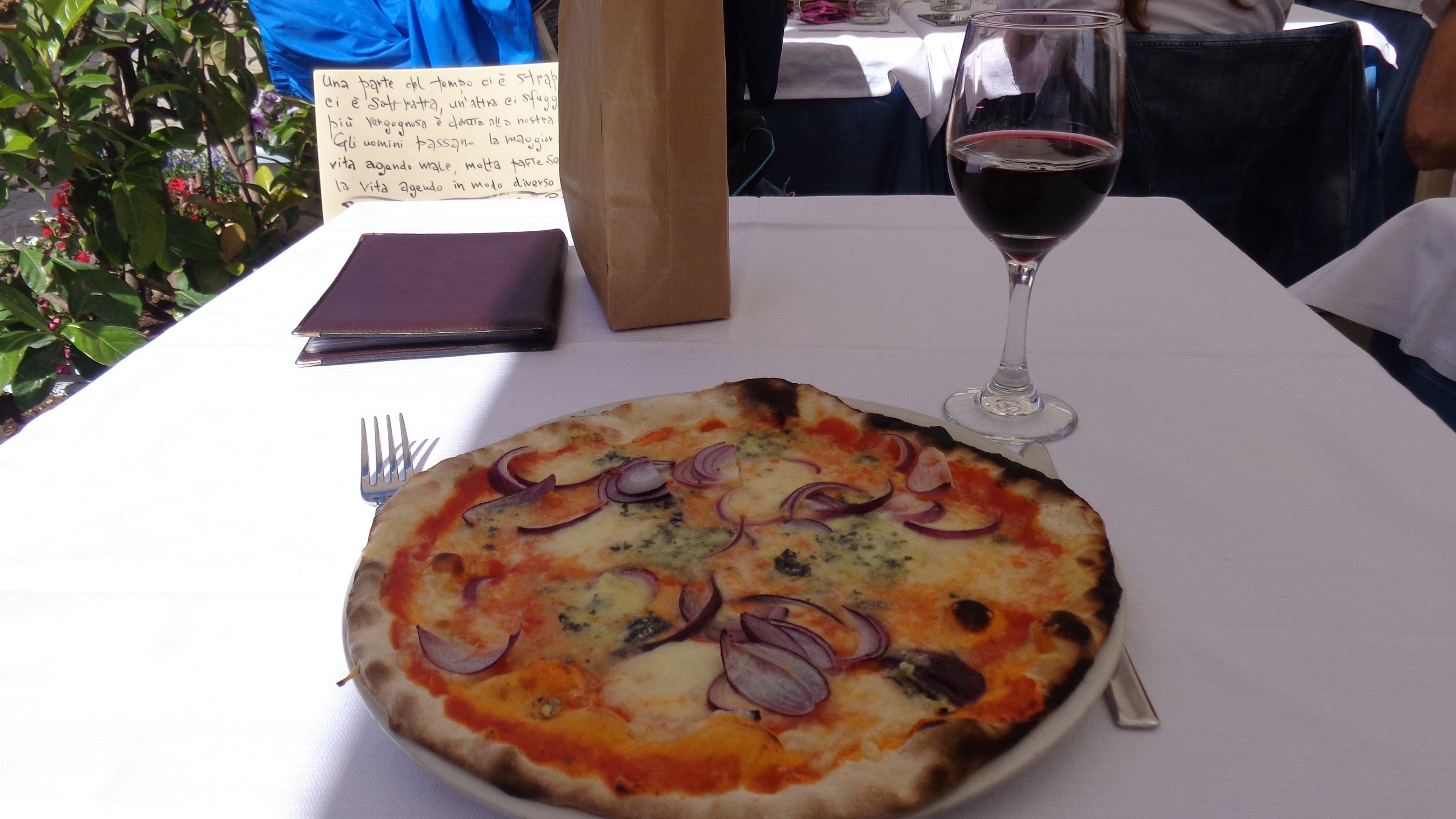 Have lunch in any of the fabulous restaurants in the historic Piazza dell'Orologio. My lunch consisted of blue cheese pizza with a glass of Puglian Negroamaro. 
Spend the evening relaxing, shopping, gelato tasting and more people watching. There are beautiful jewelry stores in all of Polignano! Don't forget to greet with a Buongiorno (Good morning) or a Buonasera (Good evening) where you go!
Day 3:
Polignano is really a trip of relaxation if you ask me. Unless you are the sort of traveller that wants to see a new town every day, I'd say just take it easy. Southern Italy is more about being in the moment. The people are much more open and friendlier too. 
Be in the moment
On Day 3 after breakfast, take a stroll on the other side of the town. You can then hop on a train to Monopoli or simply sit in the piazza with a cone of gelato. Enjoy more time at the beach! Take your pick!
Where to Stay:
B&B Grottone: €70 onwards depending on the room and season.
Where to Eat:
Joya Canti di Stagione: fresh shakes and salads.
Bar Millennium: coffee and aperitivo
MINT: cheese, wine and salads. Don't miss their cheesecakes!
Monaco: fresh seafood
La Terazza: Wide variety of pizza
Super Mago el Gelo: Gelato and Caffè Speciale
PIN THIS: