If you have been to Rome in other seasons apart from Winter, you would know what I mean when I associate it with long queues, waiting time to eat, pushing and shoving and high airfares. I mean I love visiting Rome any season of the year but Winter in Rome was an entirely different experience! Winter in Rome is not only more relaxed with fewer crowds (see any picture from summer) but also more prettier and pleasant. The maximum and minimum temperature in mid January was around 15 degree C and 6 degree C respectively. My friends from The Beehive and Personalized Italy created an enriching Blogger Retreat to see the best of Rome in Winter. This was the 4th edition. Read here for more.
Based on my experience, I've collated a list of 5 Things for you to do when you visit Rome in Winter. Enjoy!
Winter in Rome: 5 Things to Do
1. Spend an Evening at the Pincio: Imagine the sunset, St. Peter's Basilica right in front of you, negligible crowds and music in the background. There can be nothing more romantic than that, right?? The Pincio Terrace is my new favorite place in Rome that has mind blowing views of the city! Not only can you see the layers of Rome but also visit it's top attractions in no time (Piazza del Popolo, Spanish Steps, Via del Corso etc.)
Pincio gets it's name from the Pincii family that occupied the area in 4th century A.D. Spend an evening on the terrace at Pincio and thank me later!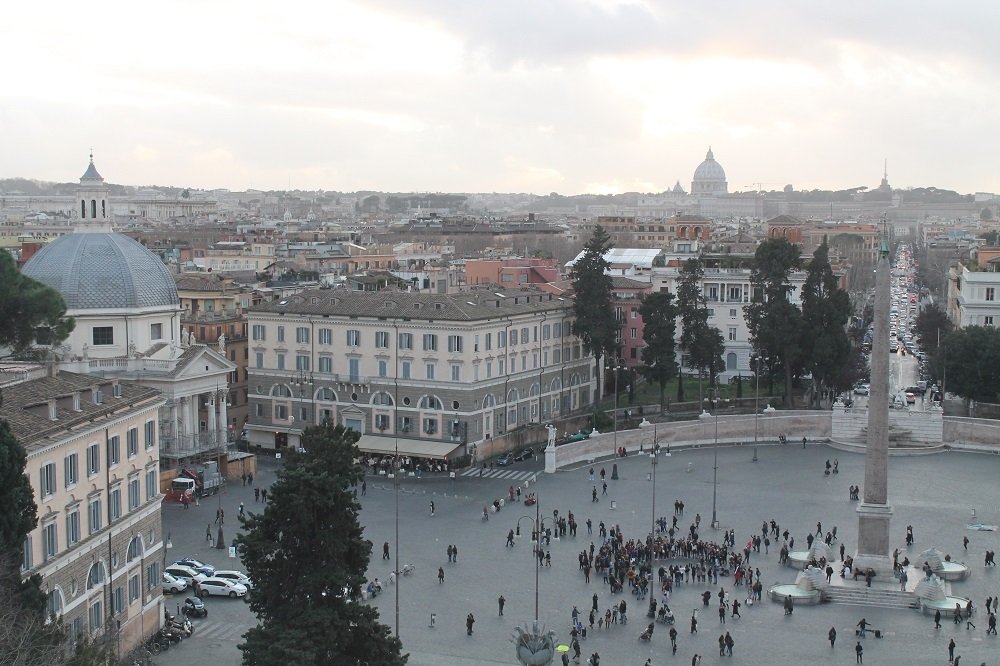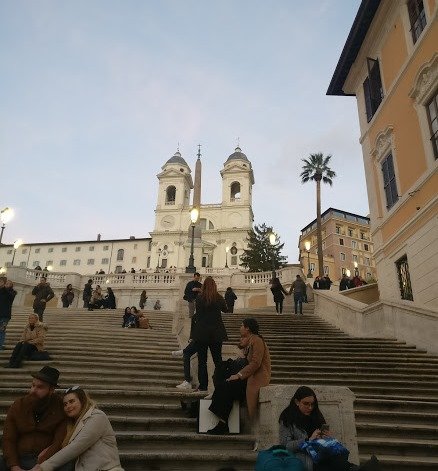 2. Take the Romantic Poets Timeless Inspiration with Context Travel: Winter in Rome means making maximum use of tours and guides that are otherwise fully booked in summer. Context Travel graciously offered their "Romantic Poets Timeless Inspiration" showing us Literature and Italy – my two best friends. It was indescribable learning about Keats and Shelley's time in the eternal city. There was a long walk at the Non Catholic Cemetery at the graves of Keats, Shelley and Henry James' heroine Daisy Miller followed by a visit to Pincio and Keats and Shelley's Home at the Spanish Steps. Oh and it was also followed by a glass of champagne on the private terrace of Keats and Shelley! Not a bad way to celebrate Winter in Rome, right?? A special thanks to our guide Hillary for a great evening and who also informed us that Mick Jagger read Shelley's poem Adonais in the memory of guitarist Brian Jones in 2014!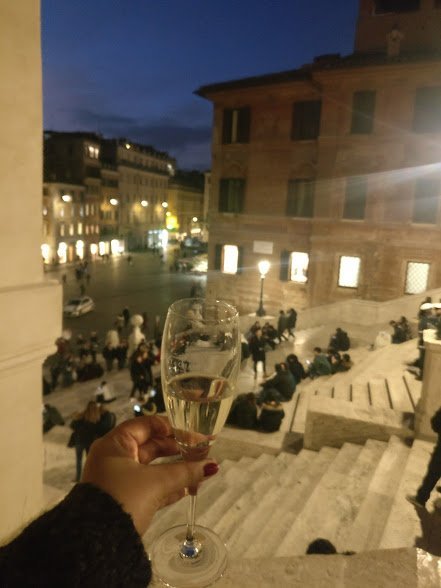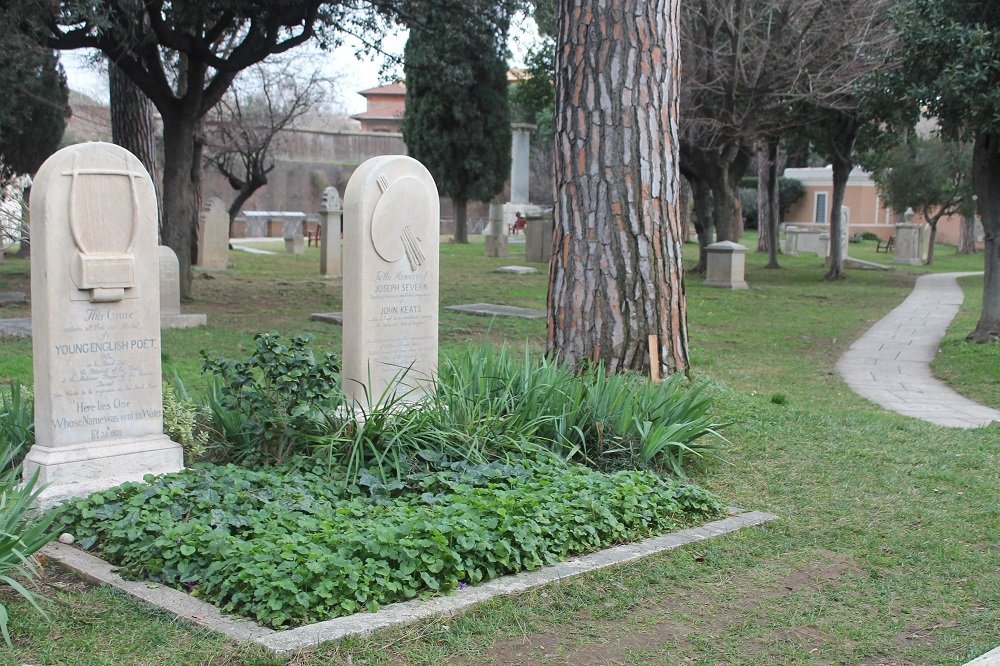 3. Book a tour with Foodies in Rome: Another great way to see Winter in Rome is taking a cooking class with Dominique from Foodies in Rome. An extremely warm and friendly person, Dominique knows the requirements of her clients well. By the end of the tour, I felt as if I was her friend. She arranged a superb pizza making class and took us to the legendary Forno in Campo de' Fiori. We learnt how to make the best pizza al taglio with gurus Fabrizio Roscioli and Dino Bartocci. See the video below to get a taste of our pizza making class!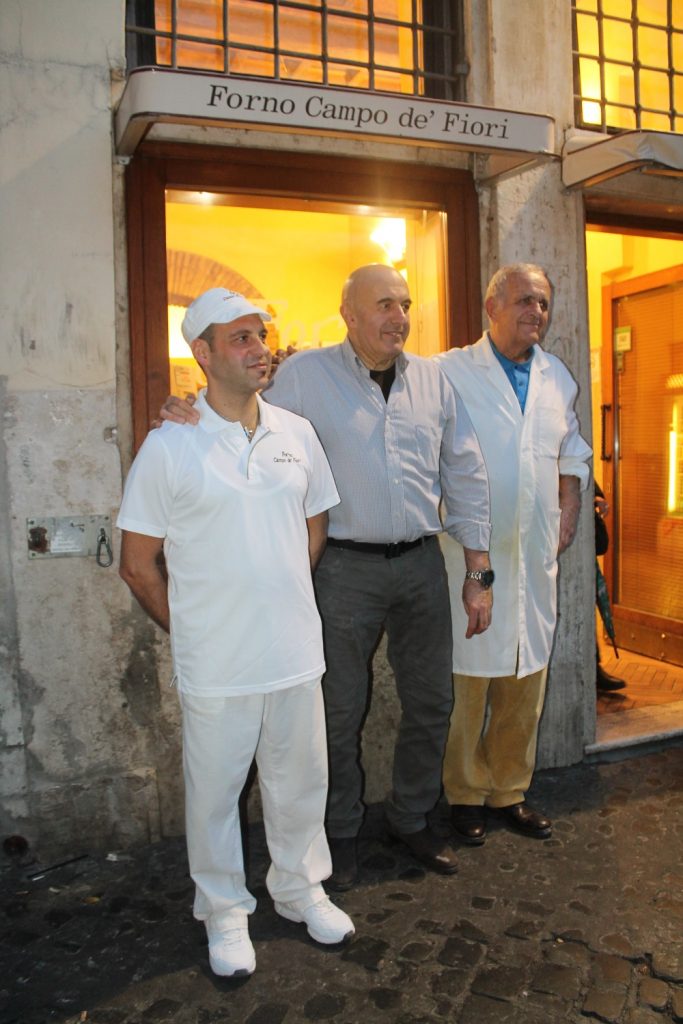 4. Hop on a Vespa with Scooteroma: Another interesting thing to do in Rome in Winter is to be your own versions of Audrey Hepburn (s) thanks to the Scooteroma. We zipped past the Colloseum to the Baths of Caracalla before making our way to see the historic Appian Way. Fewer crowds makes a better experience no?? Curated by Annie and Giovanni from Scooteroma and their super cool and funky team, the vespa tour is a great way to see the lesser known sides of Rome. It was like being with a local and chatting about Rome and everything in between while driving past ancient monuments and learning about the history. A special thanks to Michelle-my Roman vespista who helped me with my Italian during the ride. Grazie tanto!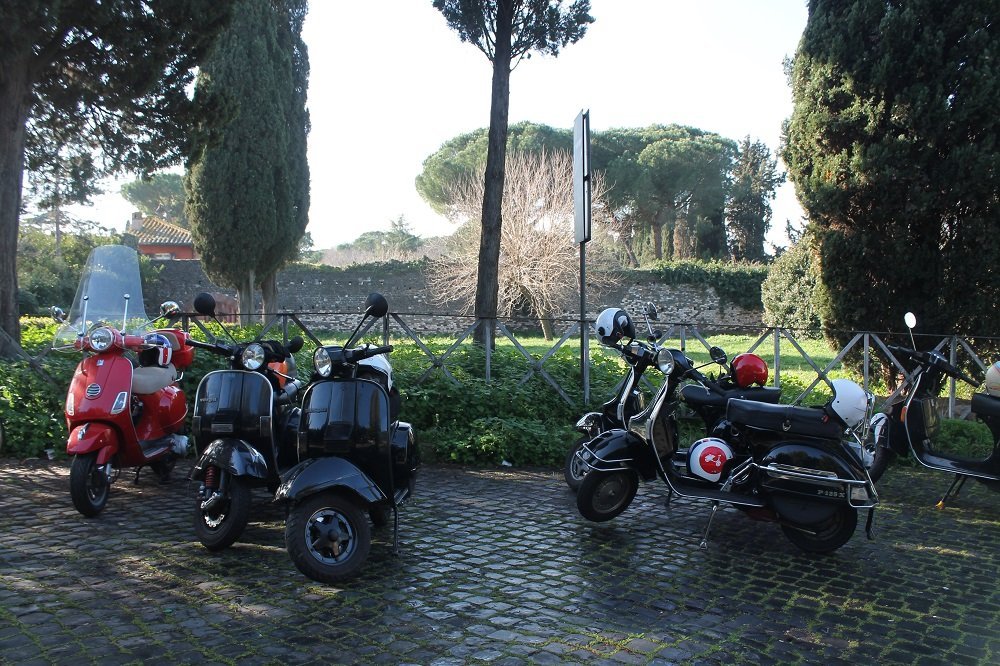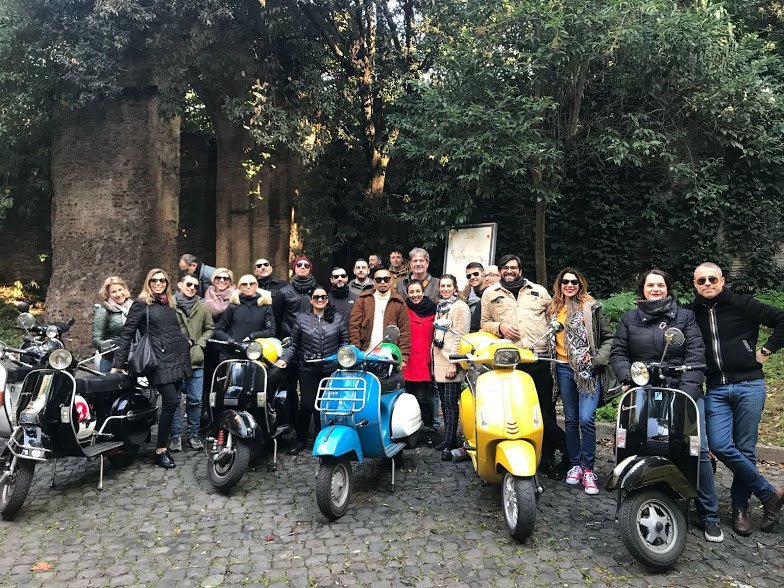 5. Go for a Wine Tasting Session with Antiqua Tours: Sarah May Grunwald- the passionate wine sommelier and the face behind Antiqua Tours is another great way to see Rome in Winter. She gave us a fun wine tasting session and told us about the region of Lazio (where Rome is) and it's underrated wines. I thoroughly enjoyed the session because though I like drinking wine, I don't know much about them. Sarah told us how Venetians spread the wines to the Black Sea, why there are bubbles in the wine, the history of the Etruscans and the different wines in the region. Loved the chat with Sarah and definitely want to meet her again for another tasting in Rome! Grazie Sarah!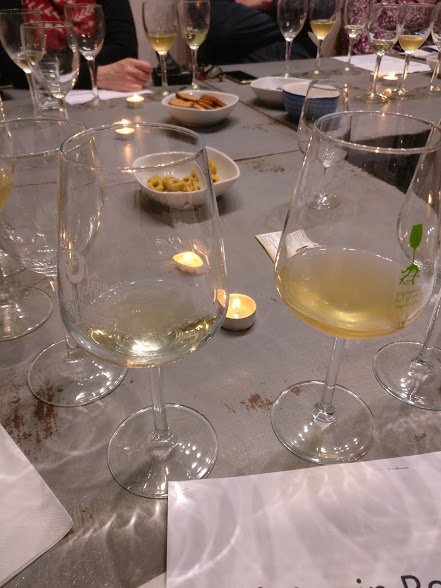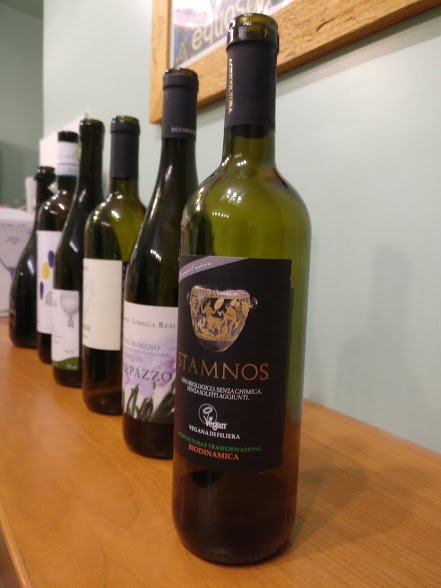 Stay tuned for more on Winter in Rome. But in the meantime tell me, are you sold for a Winter in Rome??
IF YOU LOVED THIS POST, PIN IT 😉
Related Reading:
Books based in Rome and Italy:
Disclosure: These are "affiliate links" . If you purchase something from these links, I will receive a small commission (at no cost to you). Thanks for supporting Italophilia!