Is Naples really worth visiting?? Is it safe?? On Italophilia I have vowed to share positive experiences of my travels in Italy and I will continue to do so. But truth be told, when it came to Naples (Napoli) I had a very mixed mindset before my trip in May 2022. I think it had to do with the reputation of the city we read from online forums and blogs. While I knew many people in my community who adored Naples to bits, I was still hesitant till I visited the city myself. Being concerned for my safety as a woman and even as an avid traveler to Italy, I didn't want to dislike the city either! So when the day came to take the Frecciarossa train from Rome to Naples, all of this was on the back of my mind. But I was SOOO WRONG! Naples is Magic!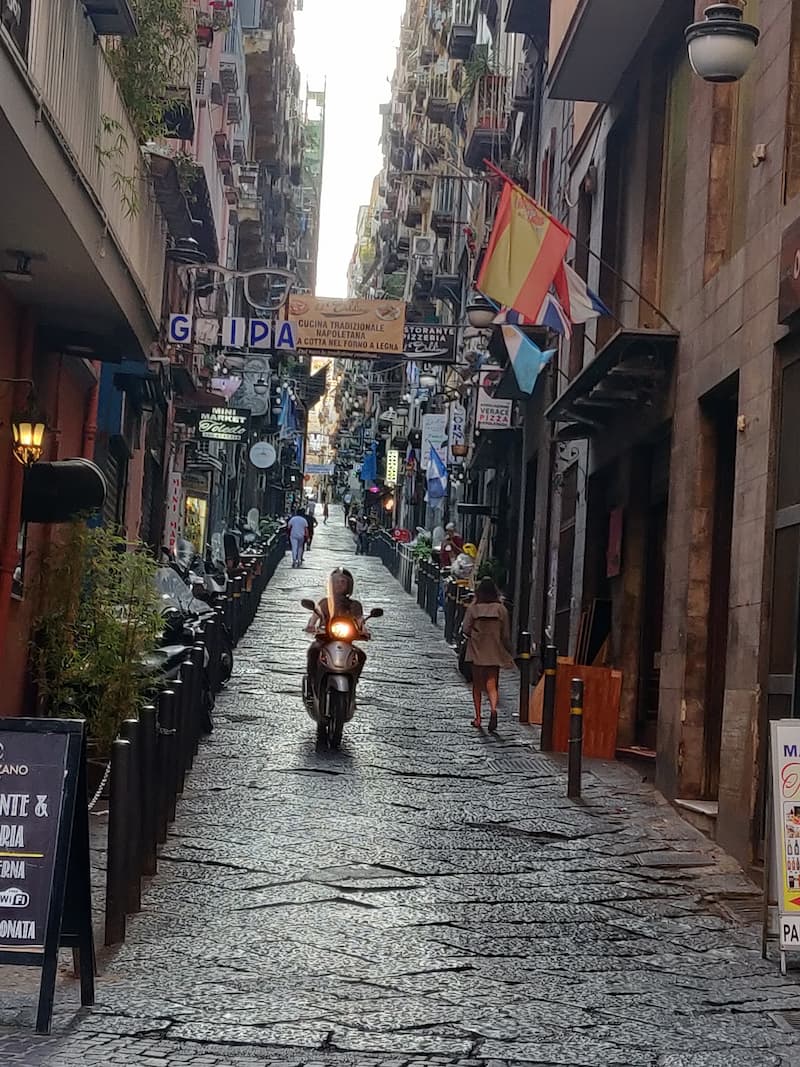 La Magia- Naples is Magic
YES!
Call it a strange synchronicity of events or just the energy of the city, the moment I arrived in the city, I knew it was for me. I simply knew.
When I entered B&B Binario 39, something changed in me. It was a shift, an energy, a vibe that is inexplicable. I met the lovely host Francesco along with his brother and their friendliness and hospitality pulled me in.
In a span of 5 hours (I'm not kidding), I cancelled my plans for Lazio (another region where I was going) to spend all my time in Naples and the surrounding area.
That is the kind of strange synchronicity of events that hooked me in Naples. It was instant and energetic!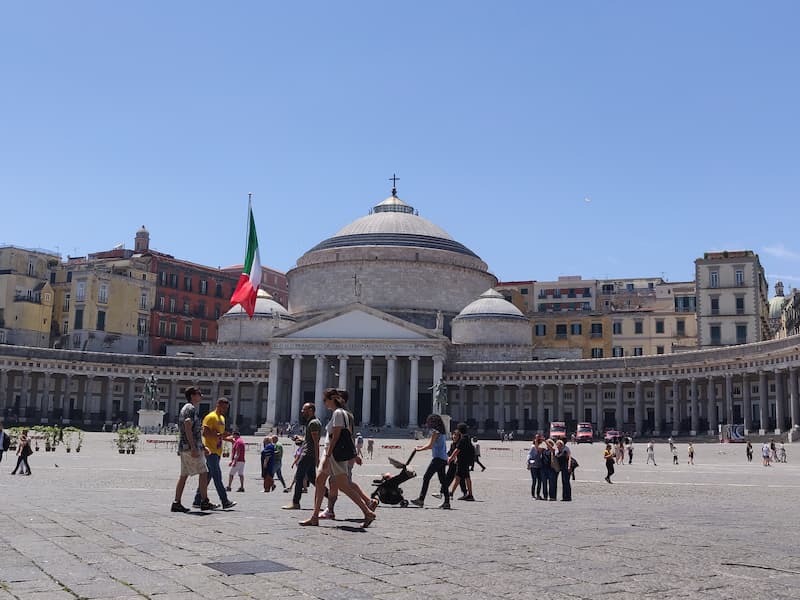 Original Plan
My original plan was Rome (Lazio)- Naples- Castellammare di Stabia- Lago di Bracciano (Lazio)
I remember calling my husband and telling him about cancelling the place I had booked in Lazio. This was so not me! I am a Virgo and being organized and planned is in my blood.
My husband sensed my confusion and knew I wanted some certainty from his side. He told to cancel Lazio and suggested me to speak to my dear friend Cassandra from Travel Italian Style. Cassandra is an expert of all things Italian and especially the region of Campania, her home. She owns a travel company (for crying out loud!) and I couldn't believe I didn't I think of texting her earlier??!
I immediately voiced my views to her through a voice note and even though they were all jumbled up, she understood them. She sensed the instant attraction I felt for Naples and pushed me to spend more time in the area.
Post this, I texted the B&B owner Francesco to ask if he had any rooms available for my dates. Unfortunately, he was fully booked on the dates, but he suggested me to look in other neighborhoods and even other cities.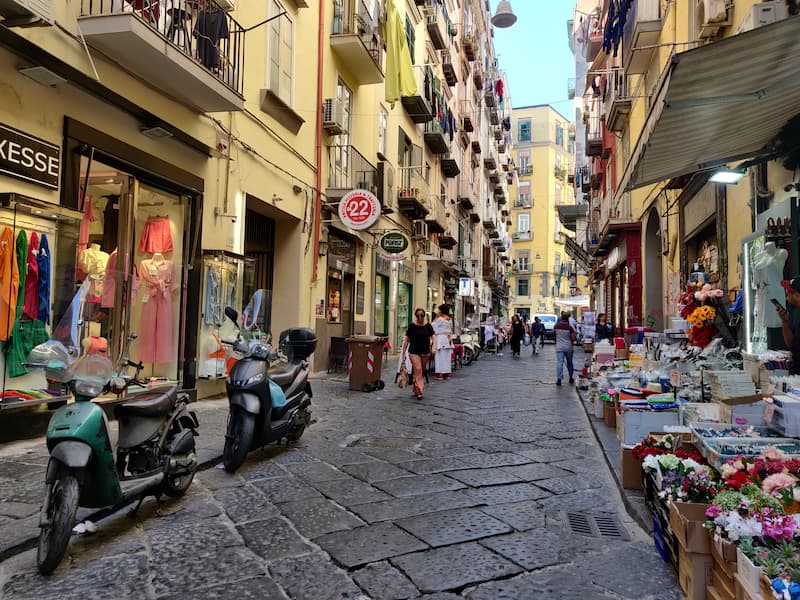 After a 2 hour search and a couple of emails, Cassandra found me a B&B that was available right in the heart of Naples!! It was just perfect. I was almost about to tell the Signora that I'm coming when I received a message from Gabriel of Amalfi Flavors, a friend of Cassandra's. He contacted me almost at the same time and suggested to consider visiting Salerno– an underrated port city that I had zero idea about.
A quick google search told me that it was the perfect base to explore the Amalfi Coast, a place that I was longing to visit since 9 years!!
WOW this trip was getting super interesting. Life definitely had other plans and Lazio just had to be seen on another trip.
Life and synchronicities
I still had a day before I could cancel the Lazio booking and so I thoroughly pondered on what Gabriel told me. He knew I wanted something closer to the area of Naples and what he suggested also made perfect sense.
Remember all of this was happening on my first day in Naples??! It was insane!
I was sitting having Caldo Freddo in a Bar in Napoli while Gabriel and I communicated over WhatsApp with an 8% battery. Cassandra on the other hand, was being the perfect soul sister and watching over me as I decided whether to cancel Lazio or not. She told me to take time senza fretta and knew that the right thing will happen for me.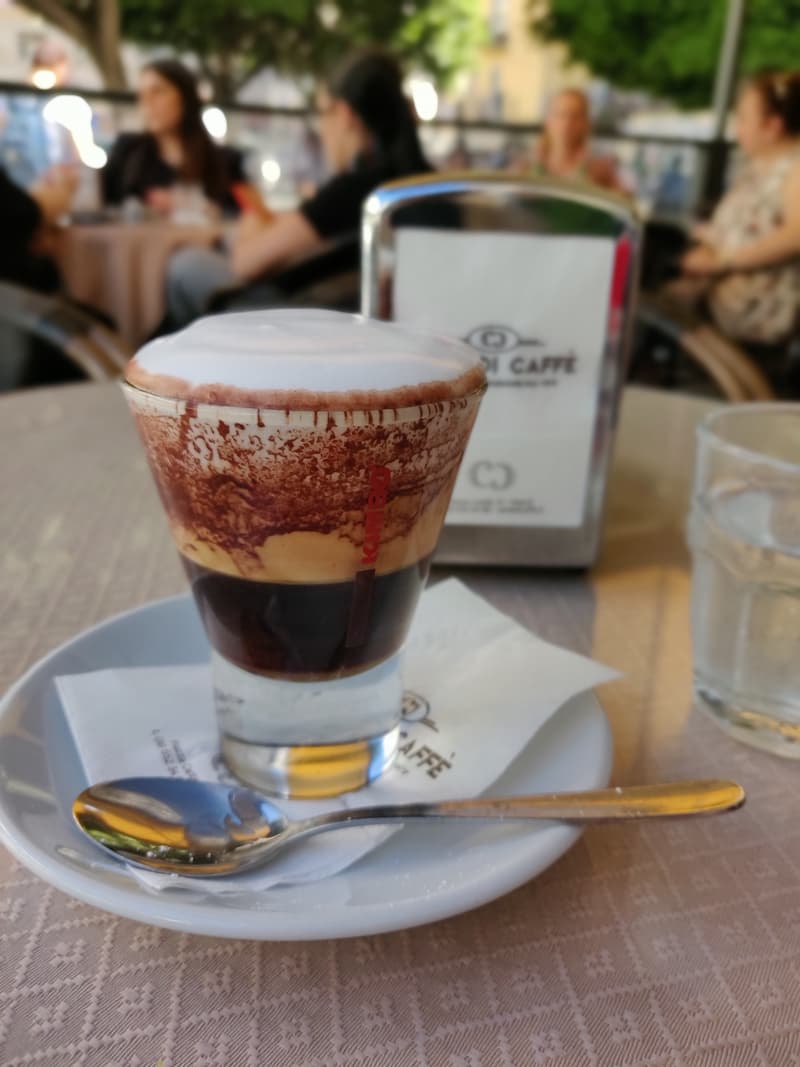 And just like that
And just like that, amid countless Airbnb links and WhatsApp voice notes, I finalized to visit Salerno by the next evening!!
It was not an easy decision to either cancel Lago di Bracciano in Lazio or do something like this on the last minute, in full tourist season!
But my heart felt it was right.
I just wanted to be in Campania.
I'm so grateful to everyone involved in this decision including my dear husband who was offering support from India and meanwhile Francesco, Cassandra and Gabriel who understood my craziness, love and confusion on this.
It was the most random things I've ever done on my travels to Italy. But I am so thankful for the strange synchronicity of events and choices that led to this decision!
IT WAS MAGIC!
New Plan
The new plan looked like this– Rome (Lazio)- Naples- Castellammare di Stabia- Salerno (all in Campania)
Stay tuned for more updates from this mind blowing trip to the South of Italy! Can't wait to share with you all!