Naples and I had an instant energy match and a connection that is inexplicable. I do realize that not everyone can feel the same way for this city. So I wanted to encourage those of you who might be wanting to travel to Naples but are still confused. I too, have been part of the same crowd for a few years, the same crowd that believes the countless negative reviews of the city and are unsure about visiting this Southern Italian city. It was only until I took a chance in May 2022 and traveled to see Naples that I changed my mind. Both the beauty of the Napoli and hospitality of Neapolitans blew me! Would you give Naples a chance already?? No? Not convinced yet??!! Let me share a few reasons!
7 Reasons why you should give Naples a chance
1. La Vera Pizza
I mean seriously, this city invented Pizza. Not the one we're used to having with a bunch of toppings and ketchup. NO! The real pizza. La Vera Pizza. If not anything, visit the city for a piping hot melt in your mouth pizza! I promise you won't regret it!
I stayed at B&B Binario 39 and the owner told me that if a place does not serve authentic pizza in Naples, it shuts down in 2 months 😉 You always get the best in Napoli, especially pizza and also excellent and affordable street food!
2. Hospitality of Neapolitans
If you've read my post Naples is Magic, you know that B&B Binario 39 had a lot to do with the way I felt about Neapolitans. It was the vibe that made me think "Oh I must stay here longer, these people are lovely".
Tiny details matter. I was blown by the way my breakfast was served, the passion with which the Neapolitans spoke of their city, the way they spoke of food, their willingness to help, their love for their guests etc.
The Neapolitans are a lot like us Indians and I felt that with the way they simply took me in as one of their own. Even though they respected and maintained distance, they also understood what I felt towards Italy.
My experiences were ten fold better because I also speak the language. Italians love it when you try. They shower you with compliments no matter how you speak! This is exactly why Naples was such a great experience for me because they loved that I tried.
Don't get me wrong. I have experienced kindness and love everywhere else in Italy but the experience was heightened in Naples.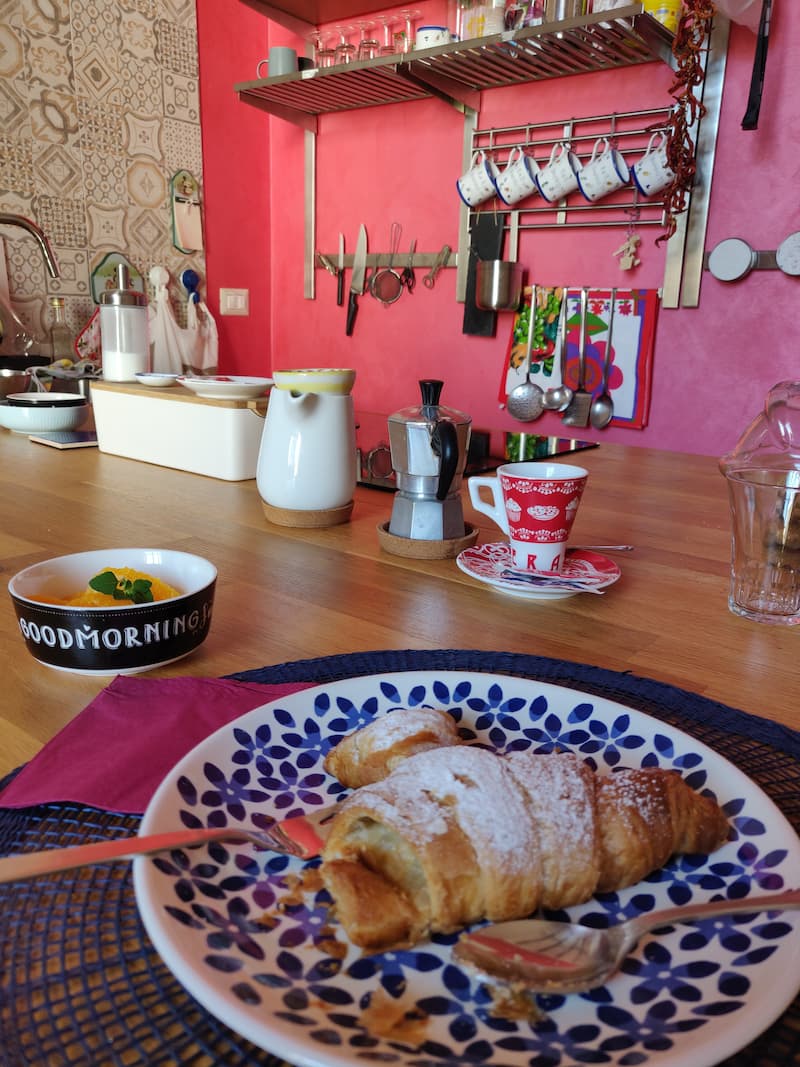 3. Sfogliatella and Babà
Imagine a succulent spongy cake in your mouth with all the flavors of citrus and rum and now add some strawberries and cream to it too. OH MY GOD! HEAVENLY! Babà is my preferred sweet in Naples, even more than the crispy sfogliatella that is ridiculously sweet and perfect with your morning caffe`. You have to visit Naples and try these sweet delicacies along with many others. But for that you must give the city a chance!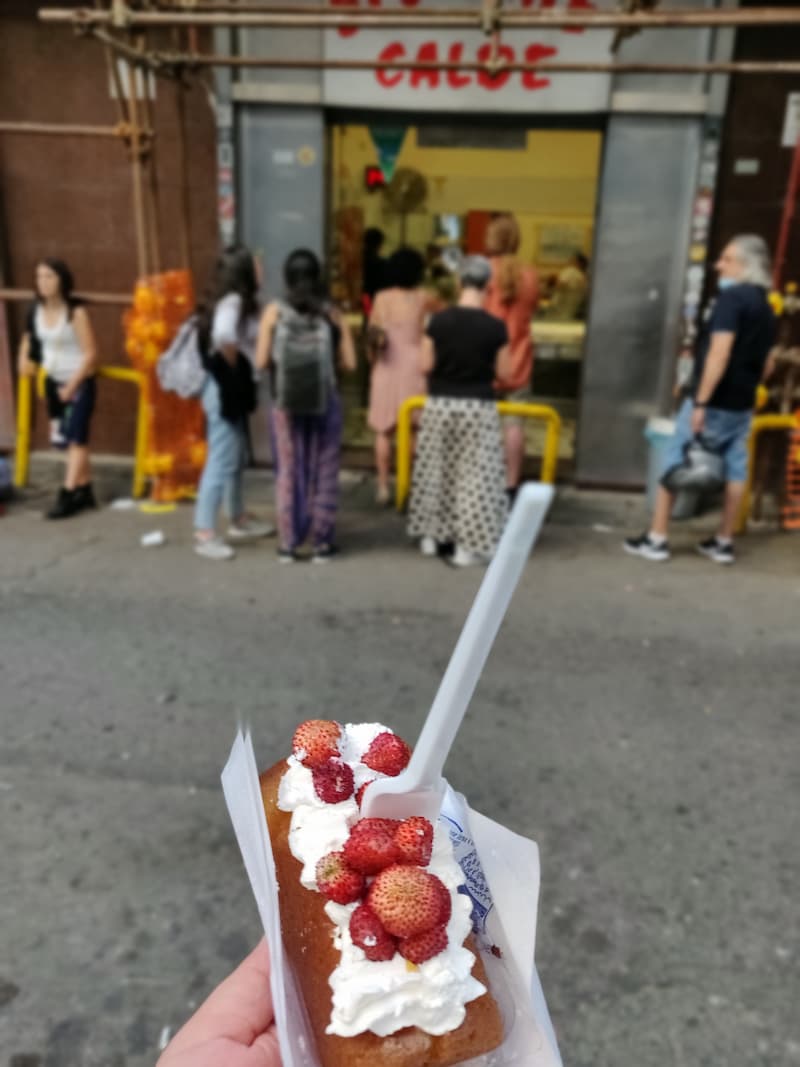 4. Location
Naples is very well located to places such as Caserta, Pompeii, Paestum, Salerno, Rome etc and the Amalfi Coast. It makes a fabulous base to stay with an airport (that I yet have to take advantage of) that is connected to other parts of Europe. From Naples there are fast trains to everywhere else in Italy. If this is not a great reason to stay in Naples, what is?!
5. Culture and Museums
As it is everywhere in Italy, the city of Naples also boasts one of the best works of art which are worth taking advantage of. Italy converted me from a non museum lover to what I am today. I still don't consider myself a museum buff but I love absorbing it all.
Naples is popular for many cultural sites such as Naples Underground (Napoli Sotterranea), The Veiled Christ (Cristo Velato), The Royal Palace (Palazzo Reale), Cloister of Santa Chiara (Chiostro di Santa Chiara) among other noteworthy landmarks. If you buy the Campania ecard there are many benefits to the museums of Naples and surrounding areas in Campania.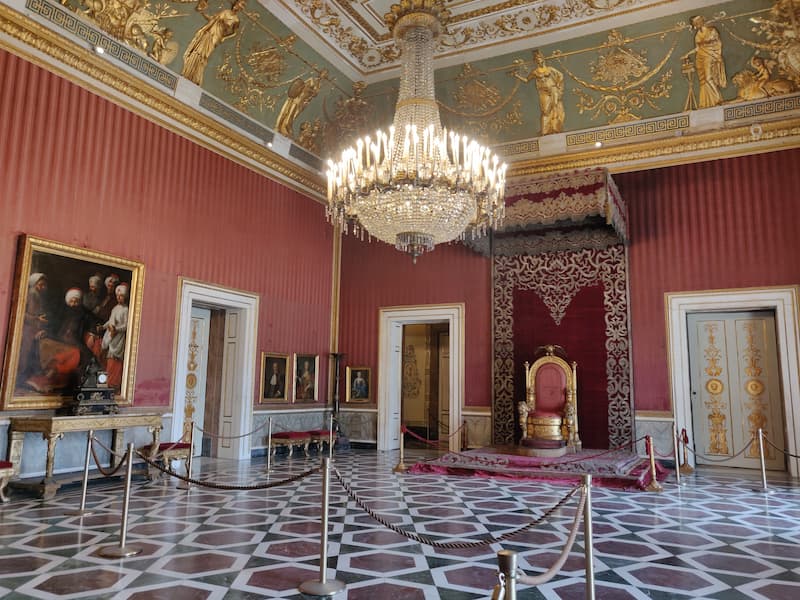 6. Elena Ferrante
Why should you give Naples a chance?? If you're a lover of all things Ferrante, you know the #FerranteFever is real. Being a huge fan of both the Neapolitan Novels and the TV series, it was dreamlike and surreal visiting the piazze and Lungomare spoken about in the books. When I was in Vomero, I imagined Ferrante staying in one of the fancy palazzi, writing away ferociously on her computer. Do you think she lives there too??
If you're a fan of Elena Ferrante and her works, it is a dream to visit the city of Naples and see for what it is and what it has been.
7. Metro and Circumvesuviana
I mention the Metro and Circumvesuviana trains of Naples because they made life my so much easier when I was there. In 10 minutes I was in the bustling Via Toledo from the infamous Piazza Garibaldi via the Naples Metro.
Meanwhile, in an hour, I reached Castellammare di Stabia via the regional train "Circumvesuviana" that connects Naples to the rest of the area around Vesuvius. Places such as Pompeii, Sorrento, Torre Annunziata, Vico Equense are very accessible with this train. I am aware both these modes of transports have a bad reputation of robbery and petty theft, so I am telling you in advance to not be alarmed but be on guard.
I took the train several times without any problems and that remains to be my experience. I'm sorry to those of you reading who have had a terrible experience.
FAQs on Naples
Did you feel safe in Naples?
YES! 90% of the times. If you're not aware petty theft is very common in most parts of Italy and unfortunately also other parts of Europe. But I still felt safe in the city, especially the areas such as Spanish quarters, Vomero, Lungomare. The locals told me to take care of my belongings whenever I would sit in a Bar/restaurant and I did that, stayed alert and enjoyed. Be a cautious traveler.
What is Naples famous for??
Pizza and all the beautiful things on Planet Earth 😉 Read above in case you skipped and follow along for more!
How expensive is Naples??
Honestly, I found it cheaper than all the Southern Italian regions I've been to. Even Palermo, which I found cheaper than all the cities in Italy, is expensive than Naples. For instance, here you can get a delicious authentic pizza for as less as €4, a pizza fritta is only €3 even in the best places on the expensive streets such as Via Toledo.
Is it easy to get a taxi in Naples??
Yes, very easy. You simply go to the taxi stand and sit in the cab at the front of the line.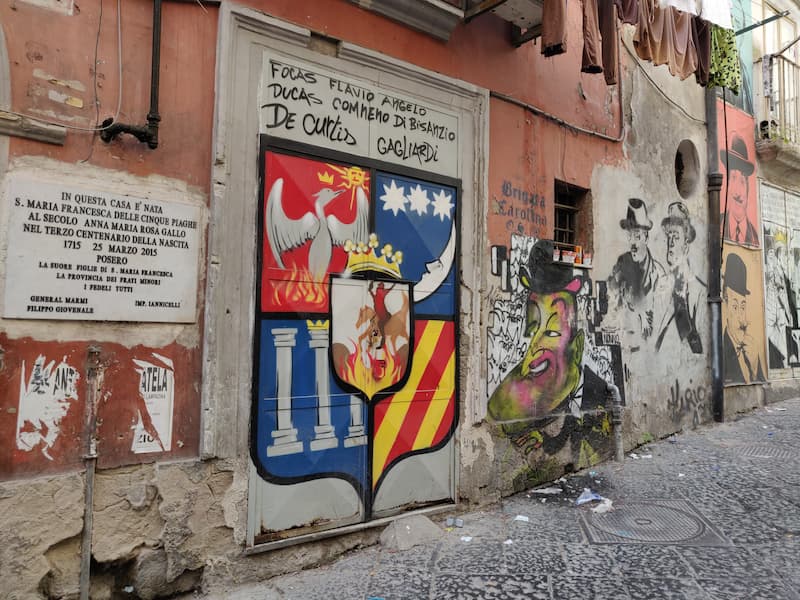 Is Naples dirty??
Yes it is. There are parts of the city that are extremely dirty and there are some which are very shiny. Every city has it's problems so I'm going to leave you to decide whether you will judge one of the greatest cities on Earth with this view or not.
Which is better- Rome or Naples??
This is comparing apples to oranges. Both are unique and extraordinary!
How to Reach Naples
Naples is connected to all major airports, train lines, bus routes and ferries in Italy and many across Europe. From India, there are no direct flights to Naples but airlines such as Finnair offer stopovers in Helsinki with a direct connection to the city.
Pin this Post
I hope this post made you realize, even if a little, how beautiful and culturally rich Naples is. I cannot wait to go back and explore the city again. I sincerely hope you give Naples a chance and for any questions, feel free to ask away in the comments below and I'll try my best to answer with my knowledge and experience.