Castello di Poppiano is perched on the cascading hills of Tuscany in a small town called Montespertoli. The castle, only a short drive from Florence, belongs to the Guicciardini family. After having housed many Florentine masterpieces since the times of World War II, this family is now taking care of the castle and it's grounds since decades. I was in the area in 2013 and took a tour of wine tasting in Castello di Poppiano with Tuscany Bike Tours.
Wine Tasting in Castello di Poppiano
Castello Poppiano:
The area of Tuscany called Chianti Colli Fiorentini is where the gorgeous castle is situated. Poppiano offers traditional Tuscan wines that are made between the Virginio and Pesa valley of this area. Castello Poppiano also has it's own production of olive oil since the 15th century. There are several varieties to taste and purchase.
From the office of Tuscany Bike Tours in Florence, it was a 40 minute drive to the lush green vineyards and striking castle. The bike tour offered a wine tasting and lunch along with a visit to the inside of the castle. It was totally worth the cost of €80! (please check website for current prices) 
Although I am not fond of riding the bike, I was given the option to travel in the van with my fun guide Lorenzo. He shared many stories and anecdotes of Tuscany that I will always cherish!
Following are some photos from my tour:
Located in this quiet part of Tuscany, the Poppiano castle is tiny but beautiful. The best part if climbing the top of the castle to see the gorgeous views of the Tuscan countryside. The tall gorgeous cypress trees just make everything dreamy! I highly recommend visiting this part of Tuscany.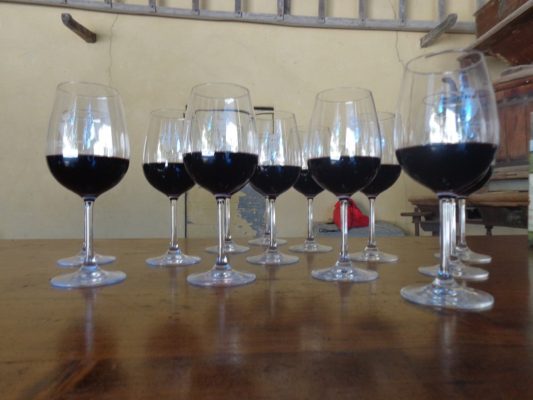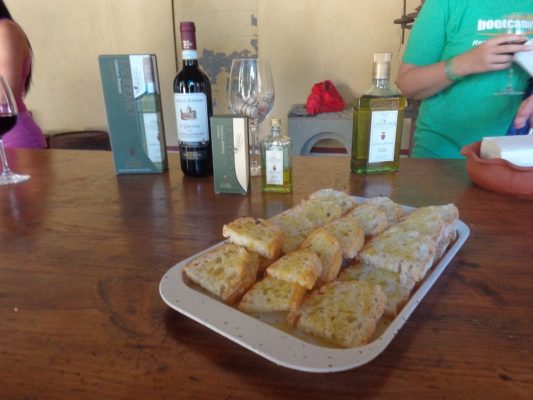 How to Reach Castello Poppiano:
The best way to reach this castle is to hire a car or take a tour. From Florence, take a right turn from the village of San Quirico and the castle is only 1.5 kms!
Read Next:
Pin this Post: