Our world revolves around Social Media nowadays and if you have read my post on Most Instagram-able Spots in Rome, you would know what I mean! While the whole of Italy is very Instagram-able, I think every city has certain spots where you can catch the best picture for the gram! The best Instagram Spots in Florence are a tad too many- whether from the rooftop of a famous hotel or from someone's home or even a public library! But here are some of my Most Favorite Instagram spots in Florence only for you!
ANYWHERE NEAR THE DUOMO:
You know it already but isn't anywhere at/around/near the gorgeous Duomo a.k.a Cathedral of Santa Maria del Fiore, the best?? I can't get enough of it!! Any street especially close to it takes my breath away! It is undoubtedly one of the most popular Instagram spots of Florence.
You can skip the line and get a guided tour here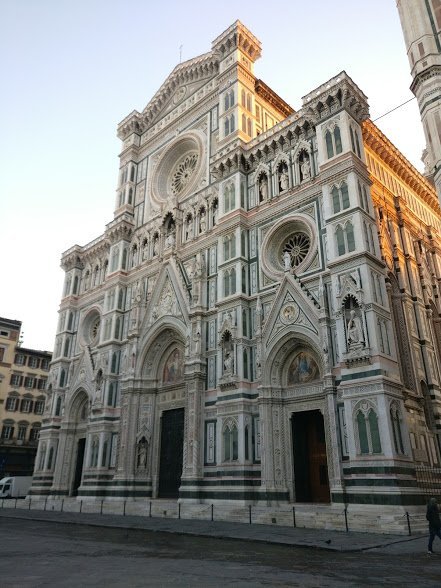 BIBLIOTECA DELLE OBLATE:
A place off the beaten path but only a stone's throw away from the Duomo is Biblioteca delle Oblate. This 13th century convent converted library is the perfect spot for some coffee+ reading + Duomo gramming! Enjoy the garden and climb to the top floor of the Oblate Caffeteria. You will be rewarded with a JAW DROPPING view of the Duomo!! Oblate is a neat find for all you book lovers because the English section has a great collection of books. There is even a Museum of Prehistory here!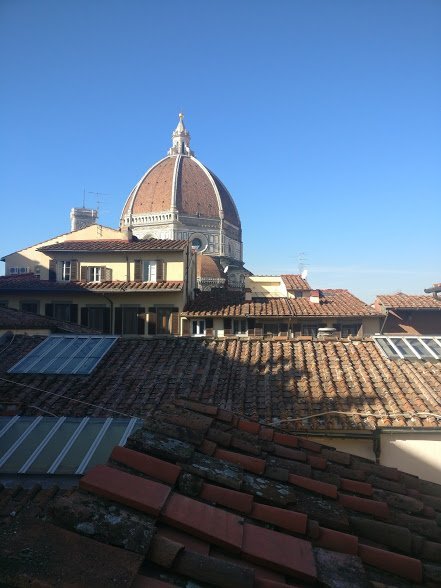 PIAZZALE MICHELANGELO:
No surprises on this one! If you Google Florence then Piazzale Michelangelo might be on the top result. When in Florence, take a map of the city and walk towards this picturesque point of the hill that overlooks the city of Florence.
I have no words to describe this view!
Piazzalle Michelangelo is spectacular any time of the day and is one of my favorite Instagram Spots in Florence. You can see the whole of central Florence from here and the Duomo shines through..As always!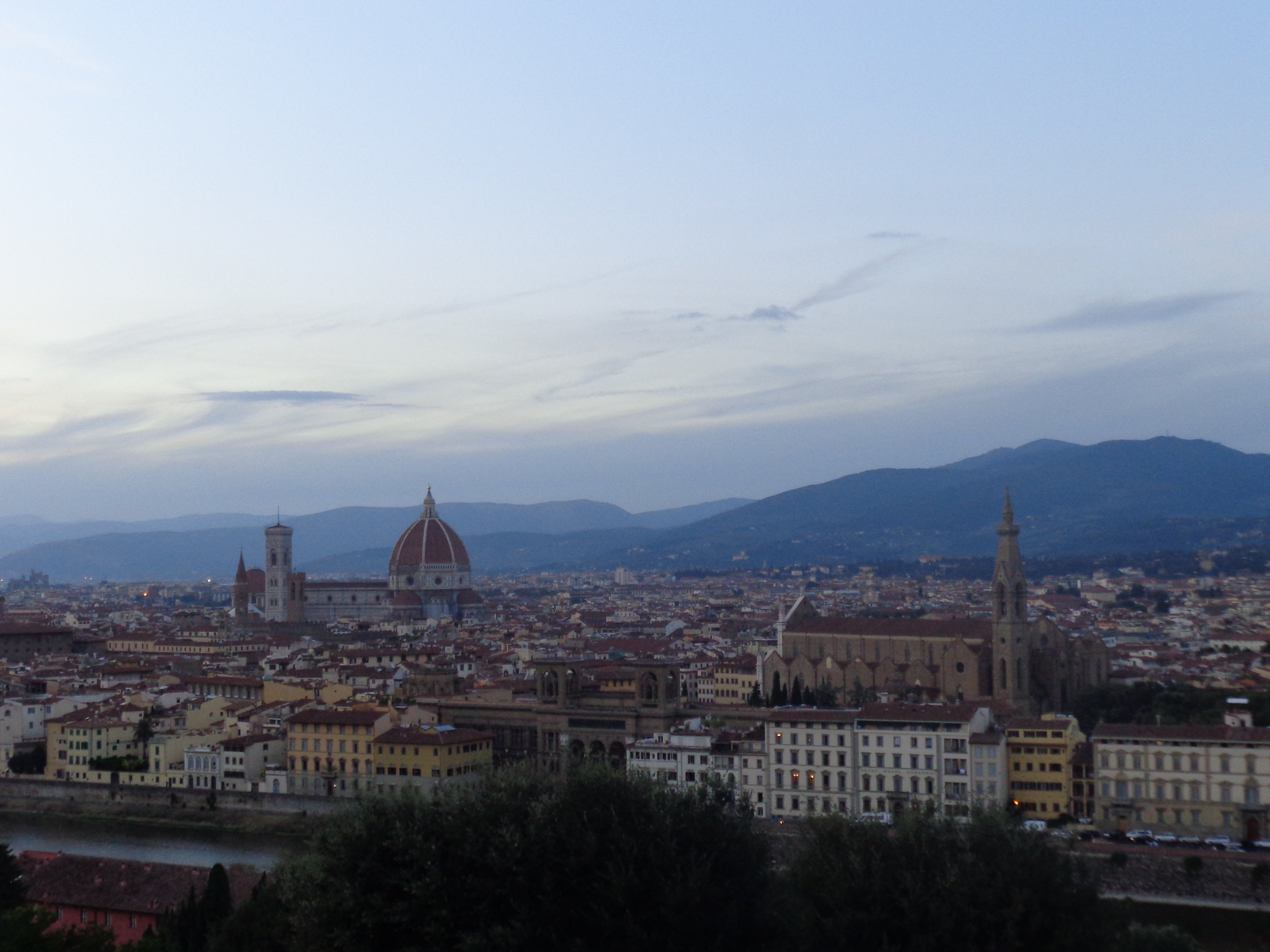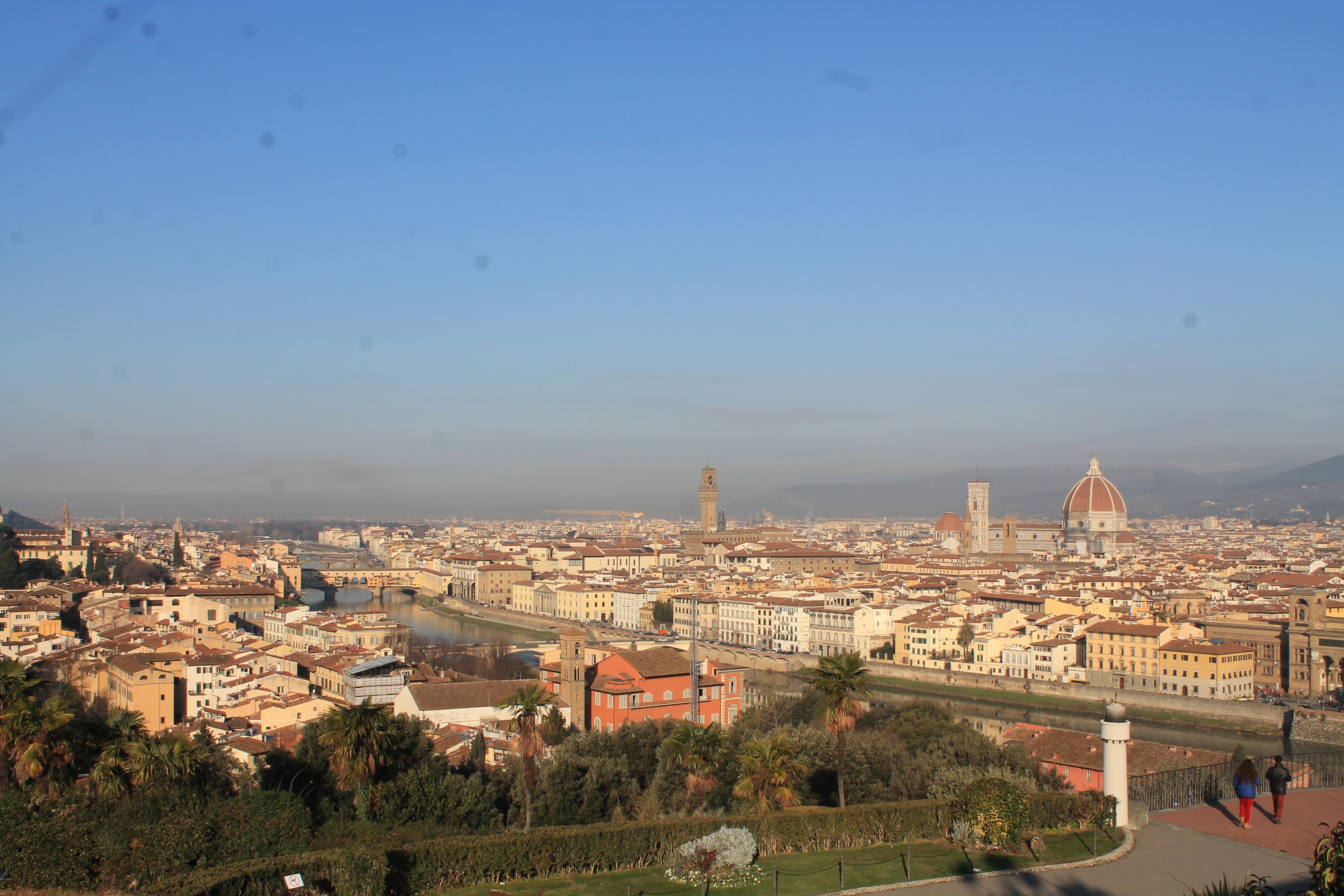 LA RINASCENTE:
Another place perfect for an Instagram Spot in Florence is the top floor of the department store of La Rinascente! You not only get a good peak into Piazza della Repubblica but also a priceless view of the Duomo! This is another to die for view that leaves you stunned yet wanting for more. La Rinascente is a department store that has a Bar on the top floor. You can sit down and relax with your book…or negroni or simply take a picture and come back quietly!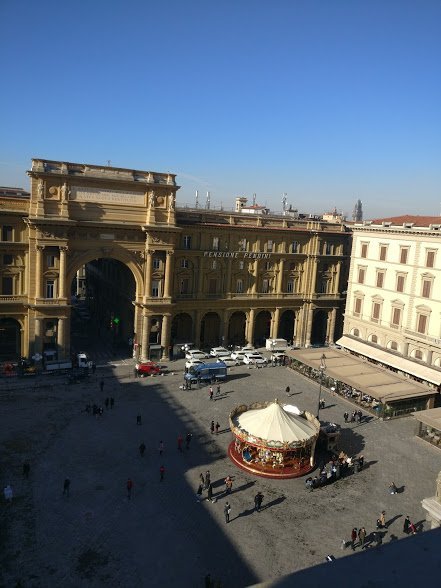 PONTE VECCHIO:
Ponte Vecchio is probably another of the most photographed and Instagram-able spot in Florence after the Duomo itself! If you visit in the early evening, the colors of the city come alive magically. Although it is usually run down by tourists, try going early morning at around 7 or late at night around 11 to have it all to yourself. That is the best way to up your Instagram game 😉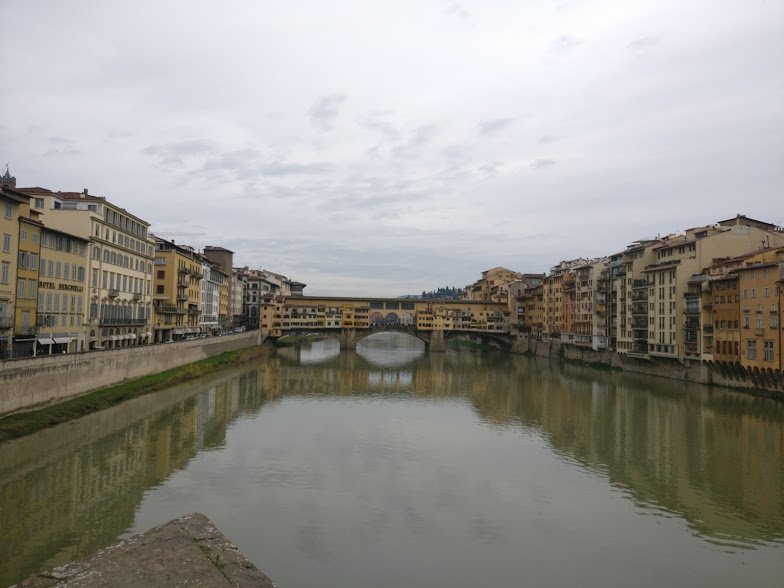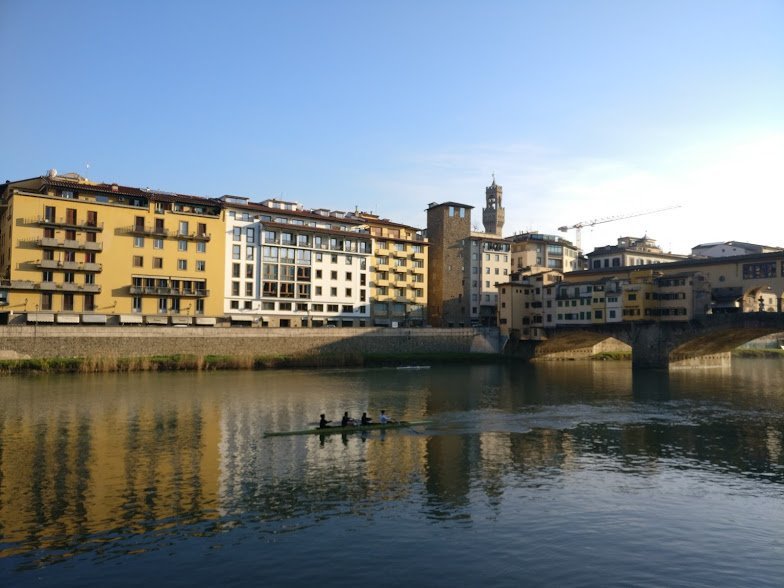 GIOTTO'S BELL TOWER:
Climbing to the top anywhere in Florence's historic centre will pretty much give you mind blowing views of the city! Giotto's Bell Tower is one such place that offers a close up of the Duomo and a breath-taking sight of the city! Check a tour to book your tour here.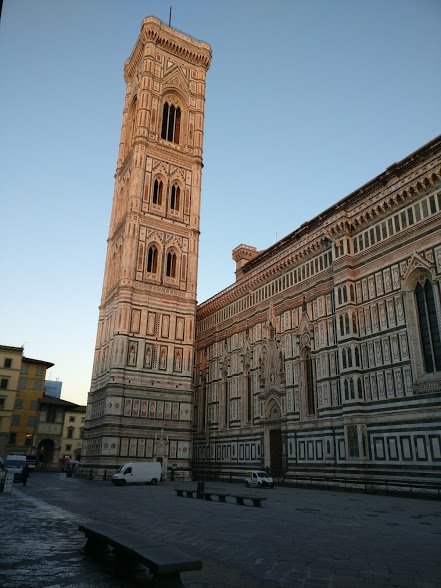 VIA DEI SERVI:
When in Florence, the Duomo never leaves you….And it seems to stare right back in your face at the very popular Via dei Servi. I can never get enough of this view of you, Florence! Find this street and thank me later 🙂 Tell me which ones are your favorite??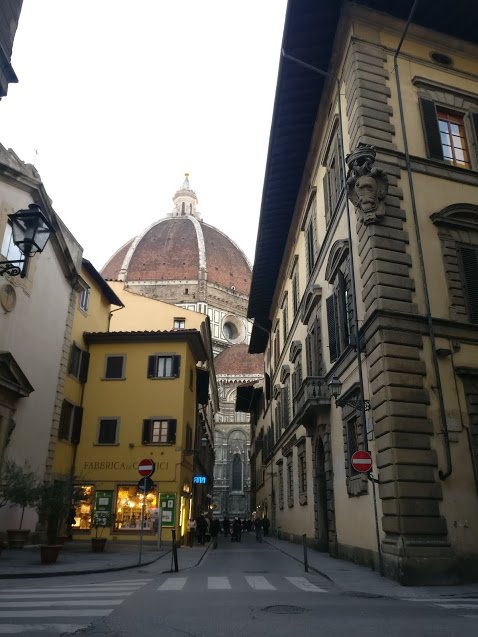 PIN & SHARE THIS POST! 
DON'T FORGET TO SUBSCRIBE TO MY MONTHLY NEWSLETTER
Related reading for the city of Florence:
 Disclosure: There are "affiliate links" on my blog. If you make a purchase through these links, I will receive a small commission (at no cost to you). Thanks for supporting Italophilia!:)