The city of Naples has been notoriously known and advertised to be unsafe. While there are "unsafe" streets and corners in every city of the world, I think calling it unfit for travel is for the traveler to decide. I honestly wanted to judge the city of Naples myself and visit at least once to see it for what it was. Naples enthralled me and it reminded me so much of India. Overall, I did not find the city unsafe except for certain parts of Piazza Giuseppe Garibaldi.
Experience of Staying in Piazza Garibaldi, Naples
I was in two minds when I booked a B&B in Piazza Garibaldi, which was practically above the main train station of Naples!
And you may even be wondering why I took that decision?!
I knew it wasn't the best option to sleep in but a lot hotels and B&Bs that I liked were fully booked on my dates. And one night in a hotel was turning out to be the cost of my entire Naples budget. So taking the plunge with a bit of a daredevil attitude, I booked an Airbnb.
When the train from Roma Termini station pulled at Naples train station (Napoli Centrale), I was bracing myself for an experience. I knew there would be challenges and I mentally made a note of not stepping out very late at night.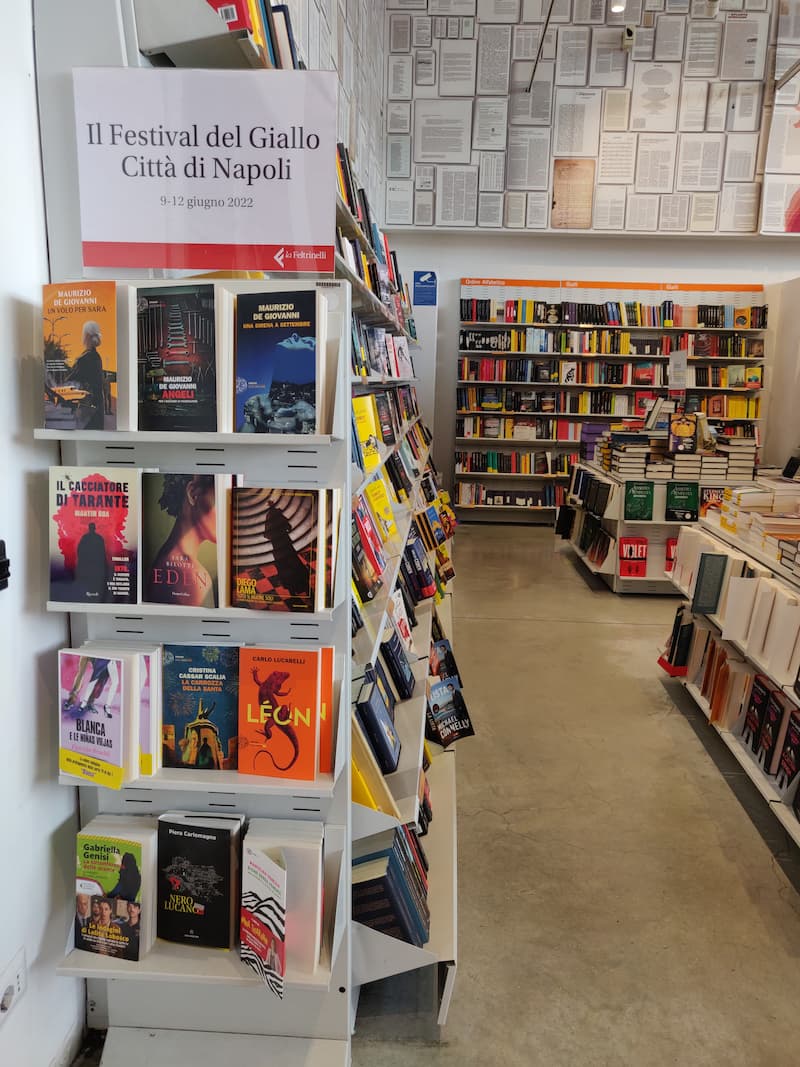 I exited from the underground station near the La Feltrinelli book store and was conscious of my belongings and surroundings. A wide piazza welcomed me which had an array of shops and restaurants! Piazza Garibaldi was lively, gritty and super noisy.
Being in the heart of the city, I noticed a mixed community of people from Asia, Africa and Europe.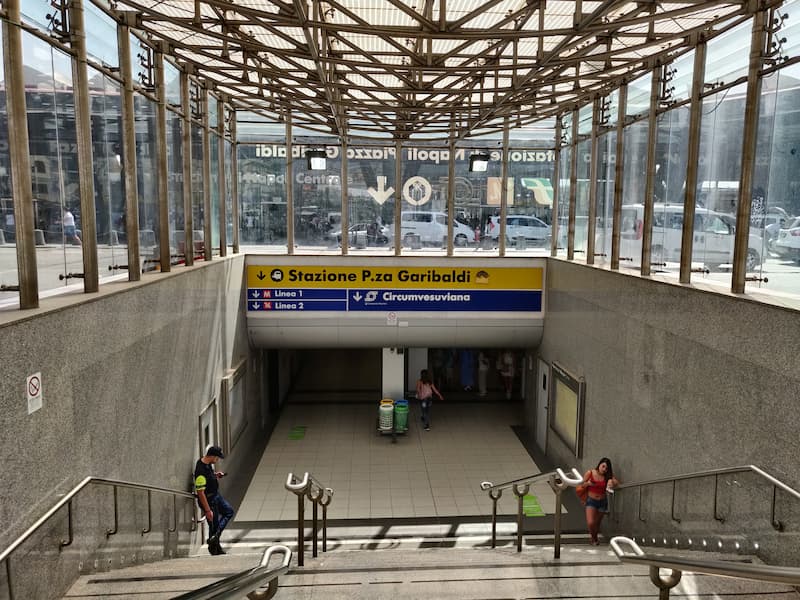 Was it safe??
I had booked myself an adorable Airbnb which was not only cheaper in comparison to staying in the city centre but also super comfortable with amazing reviews. The owners at the B&B had told me not to worry and already given instructions on being careful. The minute I entered my room, I felt I was in another world and felt completely safe.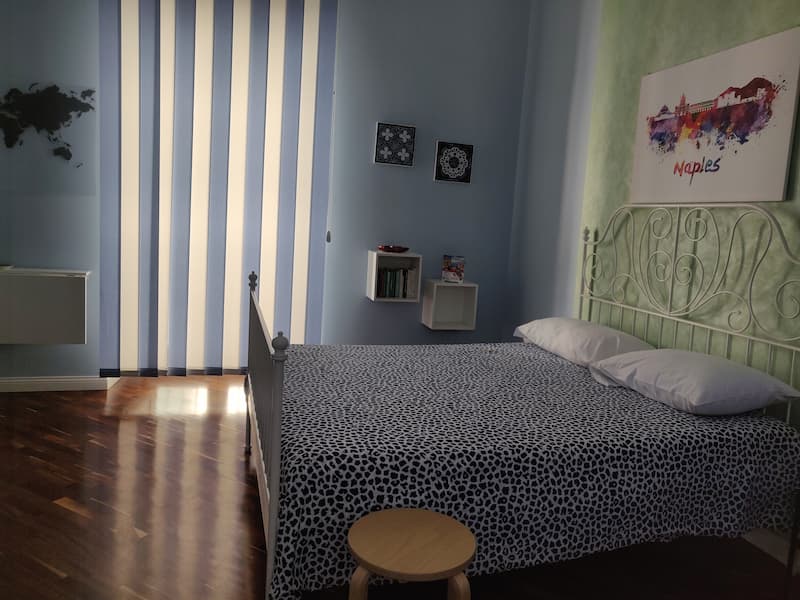 But as soon as I exited the premises of the palazzo, I did not feel safe.
What ruined my experience were the vendors at the piazza who forced themselves on you, to visit a restaurant or purchase something such as a scarf or a bag. I also had an experience with an elderly man who was kindly talking to me in Italian and suddenly asked me out to visit the beach with him! It was wild and a huge huge culture shock.
Of course I found ways to ignore some of these people, I walked faster or simply politely said "no, grazie" but I was scared to be in the piazza post 7:30 pm. It seemed slightly daunting as a solo female traveler and that experience turned out to be the distasteful part of the trip.
Would I go back?
I would definitely return to Naples every chance I get. I adore the city and its people and would love to explore the areas on my wishlist.
But I don't think I will return to Piazza Garibaldi as a solo traveler. I had a lovely connection with the owner at the B&B and would prefer to go back to the place with my husband or a family member/ friend!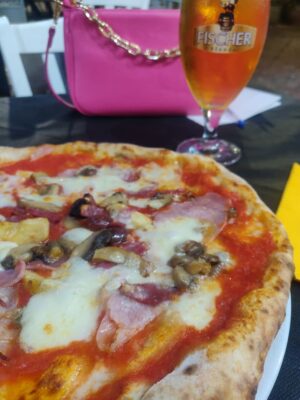 Conclusion
I don't wish to deter you if you're booking a place at Piazza Garibaldi but I do want to caution and share my experience. Remember that if you are at the train station and feel unsafe, take refuge in the bookstore La Feltrinelli if required or any of the underground shops. When at the piazza- walk confidently, say no where required, keep your phone and other belongings close with you at all times and trust your instinct. Stay safe!
One of the best parts about visiting Piazza Garibaldi though is the amazing places to eat and drink. (recommended by locals!) Do try Da Donato for just about anything on their menu (reservation required) and Pizzeria La Brace for their piping hot pizze!
More Reading