The whole of Le Marche is nothing short of a dream and if you are looking for unique experiences in Italy, Le Marche should be on your radar. I traveled to Central Marche in 2017 and Northern Marche in 2018 and some experiences stayed with me forever. I define them under the category of "unmissable things to do in Le Marche" so I hope you enjoy reading these unusual experiences from the region:
1. Visit Antica Stamperia Carpegna:
Carpegna is a small town in Northern Marche surrounded by the Montefeltro mountains. In the heart of the small town is Emanuele Francioni's studio where he does block printing on fabrics using vinegar, flour and rust!
This slideshow requires JavaScript.
Block printing is not new to me as India is a big hub for beautiful block printing designs on ethnic Indian wear and kitchen related products. However, I never thought I would find it in Italy, let alone in this small town of Marche.
Emanuele holds a legacy from the early 1900s that his grandfathers started a century ago. He was kind enough to show me the process of printing using different blocks. It was very intriguing! I also bought myself a few things from the studio where there is a section for visitors to purchase. Emanuele distributes his products in many towns in Italy and few other countries of Europe. For more information head to the official website for Antica Stamperia Carpegna.
This slideshow requires JavaScript.
2. Explore Urbania's Medieval Ceramic Store:
Imagine yourself in a characteristic town inside a ceramic store!! A dream, right?? It is for me because I absolutely adore crockery and cermaics. In Urbania, there is a store where the owners preserve the ancient Renaissance art and designs from over centuries ago!!
Gilberto Galavotti and Giuliano Smacchia are two passionate enthusiasts who have learnt the majolica technique and opened the world of art in an entirely different way!
This slideshow requires JavaScript.
The two cofounded L'Antica CastelDurante in 1995 with the aim of reproducing the classic period of Urbania's art. (Urbania was previously known as Casteldurante).
For more information visit their website or their store in Urbania for some exceptional buys and designs!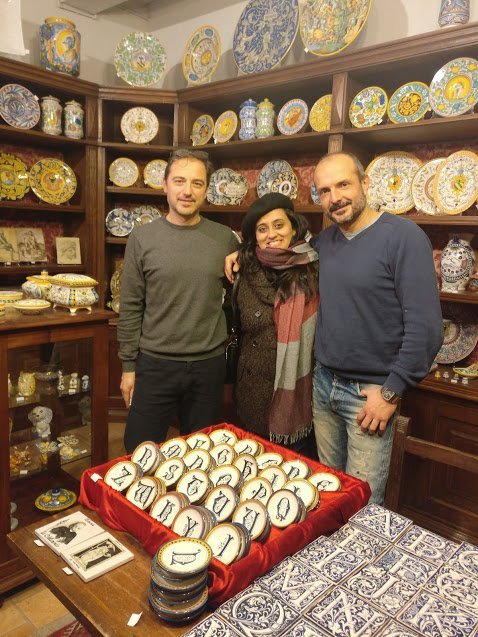 3. Eat with Locals at a River Mill:
Dining at a mill is an unusual experience…Imagine the sound of the river, lush green garden and warm winter food. Il Mulino della Ricavata owned by Anna and Gianfranco is a mill restored in 1998. The two soon added a B&B here and now Anna is the Masterchef who brings heartwarming local produce to the table while Gianfranco takes care of the surrounding to give their guests the best of everything.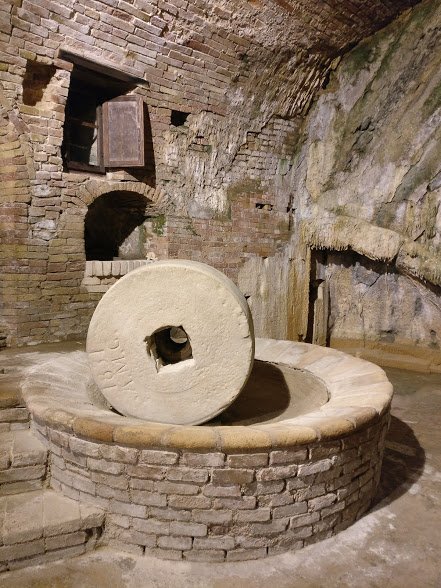 This slideshow requires JavaScript.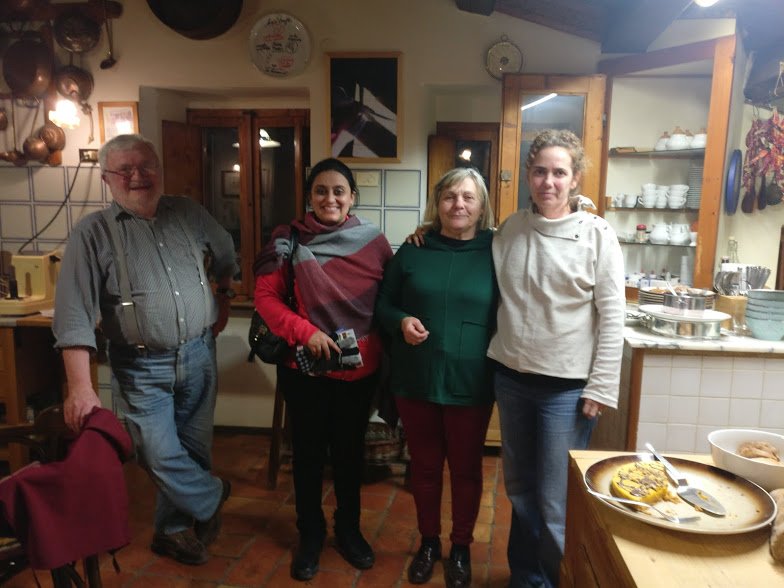 Dining at their home was very very special because I got to see Anna working and cooking in the kitchen as I had my glass of wine.
If you are ever in this part of Le Marche, stay with them and consider booking here. I am grateful to Anna and Gianfranco for a warm and hospitable evening!
4. Dinner at Palazzo Mucci:
You would think, all I am imploring is for you to eat…!! Well you are right 😉 Drive on top of a hill top to a small village called "Palazzo Mucci". Visit Agriturismo Hostaria and be blown away by the food and service!!
There is fresh local produce and the owner is the most kind hearted soul I have ever met! His eyes speak so and in the kitchen he is a wizard and brings the best of regional cuisine for his guests. Apparently this place is a local's secret and you can guess why! It is far away from everything and yet you would still feel like you are at home!
For more information on booking and the restaurant visit their official website.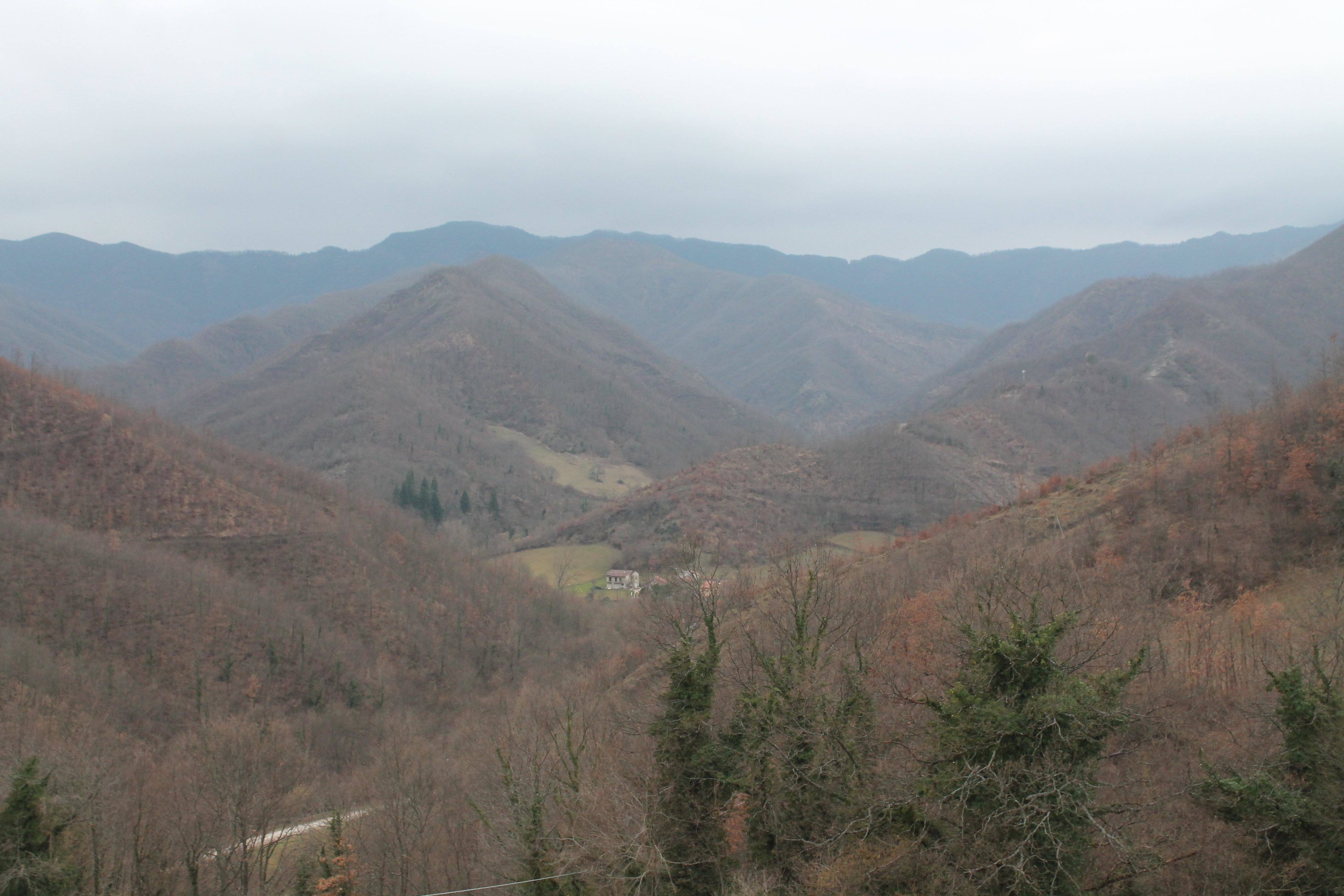 This slideshow requires JavaScript.
This slideshow requires JavaScript.
5. Have Aperitivo with the 9 Men
This is yet another unique experience that I had in the small town of Mercatello sul Metauro. Thanks to the Palazzo Donati I was able to have a great aperitivo experience with 9 men that form "Academia del Padlot".
These 9 men commemorate their circle to the commitment of food and wine. They have different days where they meet, cook and drink together topped with intelligent discussions. Having dinner with them is not only fun but very insightful!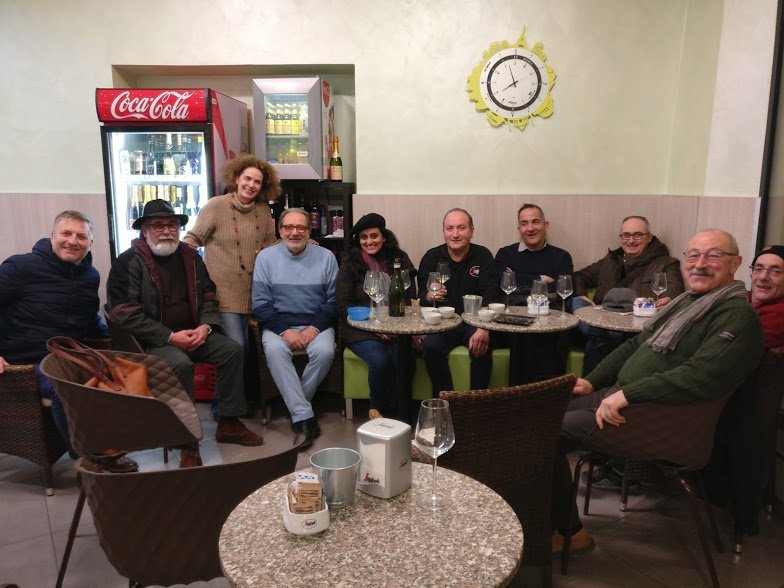 A special thanks to my friend Lanfranco Pagliardini for a great evening! For more information follow their journey here.
These experiences are very close to my heart and I stand by my saying that it is the people who make my Italian travels so memorable and fascinating…!
If you want to book a stay at Palazzo Donati, use my Promo Code "ITALOPHILIAMARCHE"
PIN IT!!