Non fiction books on Italy aren't as popular but they offer a deeper knowledge into the beautiful and complicated Italian culture; one that we all love so much! We already have a lot of Italy related fiction on our bedside table (guilty as charged!) today we focus on 5 non fiction books to understand Italy better, those that give a deeper understanding into it's history and culture.
5 Non fiction books to understand Italy better
1. The Italians by John Hooper
John Hooper writes about the Italians with both admiration and frustration and that's why The Italians is a book I recommend you to pick up.
It is not a sugar coated account of Italy but is an honest retelling of the author's personal experiences and finds. After all, Hooper spent decades in Rome as a correspondent to The Guardian and The Economist. So who better to share an account of Italy than me!
Hooper explains about contemporary Italian culture and offers a balanced and pleasant insight about Italians.
This, coupled with his real life experiences, takes us to the idiosyncrasies of the Italians. He also offers a lot of respect to Luigi Barzini who wrote "The Italians" 50 years back. I have yet to read it but for now I suggest picking his book!
2. Italianissimo: The Quintessential Guide to What Italians do best by Louise Fili & Lise Apatoff
Anyone looking to know more about Italy should read Italianissimo- a small hardback on the Italian culture. From art, architecture, food, fashion and family to smaller details such as vespas, fiat 500s, aperitivo, gardens, markets, bars and festivals, Italianissimo has a chapter on every aspect of the Italian culture!
What is great about this book is the one page chapters and gorgeous pictures that make it an easy read.
Italianissimo is not only an informative non fiction to understand Italy better but also makes a charming gift to all Italophiles. My favorite parts were the chapters on neo-realism, olive oil, Fiat500 and pasta!
3. An Italian in Italy by Beppe Severgnini (Originally published as La testa degli Italiani)
An Italian in Italy, originally published as "La testa degli Italiani", is yet another non fiction book to understand Italy better! Severgnini is sensible, comical, witty and observant.
If you're a traveler to Italy like I am, you might find some of the passages in this book almost a revelation, while some others you might simply be nodding along to.
An Italian in Italy is one of those country specific books that you should pick up to understand the complicated relationship a citizen has with his/her country.
Severgnini is harsh when he wants to be but also funny when he wants to lighten the mood of the reader. I chose two passages from this book to read for you all, check here. These will offer an understanding, both to his writing style and overall attitude!
4. Italian Ways: On and off the rails from Milan to Palermo by Tim Parks
Another non fiction on Italy that I highly recommend is Italian Ways by Tim Parks. This delightful book is a long train journey to Italy's deepest corners from North to South.
The author writes an engrossing tale about the Italian rail system and shares anecdotes of his train journeys in Italy.
Italian Ways is very unique, not many would think of highlighting a niche experience of rail centric Italy. The book is also an understanding of the Italian way of doing things. Parks' amusing comparison of train travel in the past few decades sure makes a great buy.
Italian Ways is a break from the cliché stories on Italy, and overall helps in understanding both train travel and Italian culture in a unique way!
5. History of Italy: A Captivating Guide to Italian History, Starting from the First Settlements through the Middle Ages to the Modern Period by Captivating History
History of Italy, published in 2020 by Captivating History, is a story of both Italy and Europe in general.
This non fiction on Italy explains how the country has always been a favorable spot for conquests and migration and discusses the various civilizations that have settled and migrated since.
Starting from the Pre Roman to the golden era of Romans, the Lombard Kingdom, the Renaissance, Unification and modern Italy, this book is an excellent insight into the country!! I especially loved the second half that talks of the start of modern Italy.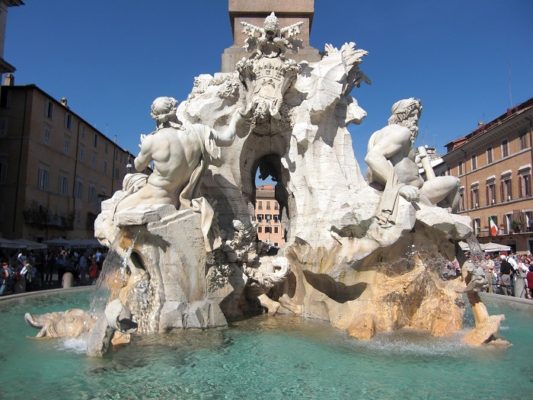 Have you read these books?? Which one caught your fancy? Let me know in the comments below!
Read Next:
Don't forget to Pin this post!
Disclaimer: This post contains affiliate links, which means if you buy something through these links, I will receive a commission, at no extra cost to you!