There are so many wonderful podcasts on Italy travel and culture and I often feel time is always short. I chanced upon Michelle Johnston's podcast "A Writer in Italy" through her Instagram page where she shares about Italy Travel, Books, Art, Food and Life. "A Writer in Italy" is a unique podcast which celebrates creative living through books, art, gardens and travel. What is great about her podcast is her musings on Italy are very women centric. Michelle, who is currently writing her book "In the Shadow of a Cypress: An Italian Adventure", chats more about it with me!
A Writer in Italy- a podcast on travel, books and art
1. Hi Michelle! Welcome to Italophilia! Tell us about yourself and your current life.
Ciao Ishita, thank you for sharing my little world with your community. I live in Australia, close to the capital city Canberra in NSW with my family in a country village that I adore living in.   
Italy has been on my radar for an eternity in truth.  

Michelle Johnston
I would always pick up any travel memoir or art book on Italy. After a while I realized that Italy was calling me. Now I have decided to just surrender to it and enjoy the beauty and discovery of the journey itself.
2.  Did the idea of your podcast "A Writer in Italy" culminate in Italy?? Tell us more about it. 
The Podcast 'A Writer in Italy' came about quite spontaneously in 2019.  
Years earlier I traveled to Italy by myself living a little dream I had tucked away in my thoughts for a long time. After many years of being at home with my girls I just felt this need to have a journey by myself and restore my creative life. I needed a plan. I decided that a little Italian adventure would be the remedy and this kept me steady for some time.  
On the trip I made solo, most of every minute, I took notes in my travel journey along the way. I used to have a wonderful time by myself sitting in cafes and writing while sipping Vino Nobile and watching life go by.
When I returned home I turned the notes into a travel book that I still need to seriously publish, however I thought I might share it on the podcast just for fun and that is how 'A Writer in Italy' came about!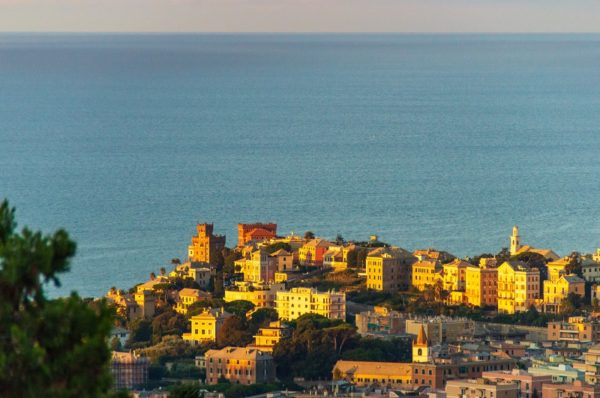 3. What a great story! Could you share more about your writing routine, especially when you're traveling in Italy??
I have been writing in journals for the last thirty years or more. When I travel I always make sure I have a journal on hand to capture the details along the way.  

Michelle Johnston
Before having a mobile device taking a journal was always my favourite way to sit in a cafe and enjoy some writing time.
Over the years I have discovered that writing in cafes is the best way to fill pages as I do not get distracted and I prioritize writing time. It is a great way to get started on an idea too.  Often many of my podcasts have been written sitting over an Italian meal somewhere in the city and then I finish it off at home once I am on a roll.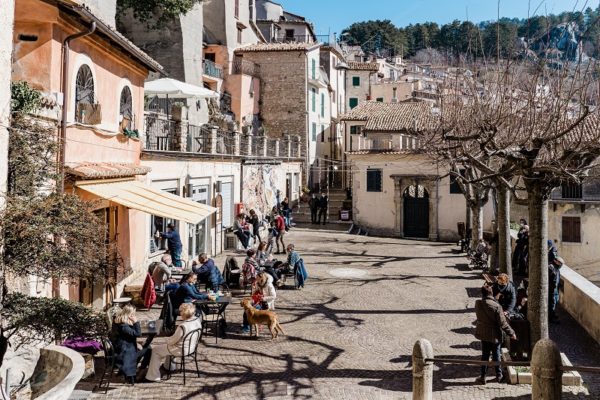 Writing in Italy was wonderful because there is so much to observe, enjoy and revel in. And I think Italy has a natural affinity with taking your time and enjoying the moment, some dolce far niente comes with the beauty of the cultural experience.

Michelle Johnston
4.Absolutely agree. What according to you is an underrated place in Italy??
I still have so much of Italy I am yearning to see, however I really liked being in Genoa on the Ligurian Sea on my recent trip. So Genoa is underrated. It is a large port city that has a fascinating history and keeps you on your toes while exploring.
The gritty beauty of the city makes for a unique traveling experience. I loved the dizzy heights of the buildings, the architecture, the colors, the sea and the proximity to France. Next time I hope to see more of Liguria in general!
Also read: How I fell in love with Genoa
5. Thanks for sharing Michelle. How can we be a part of your community??
You can find me on your favourite podcast app as "A Writer in Italy", Instagram or my website
Read Next: