There is no shortage of charming Italian towns. Here's a list of small towns in Italy for your next trip! You can think of spending a month in these small Italian towns as they are much more cheaper to live in compared to the big cities. 
More Charming Towns in Italy
1. Alba:
Alba is nestled in the Northern Italian region of Piemonte. It is a perfect getaway from the cities of Turin/Milan. Alba has a tiny colorful centre full of historic stores and bars. You can easily walk around the centre in 15 minutes!
Alba is picturesque and chic. Located in the Langhe area of Piemonte, Alba is full of tourists in the summer. Langhe is one of Italy's most famous wine producing region! You'll find shops selling wine and truffles everywhere in Alba, pick a few bottles of Barolo wine. Sooooo good!! 
How to reach: Alba can be reached best by a train from Turin Porta Susa station or Milano Centrale. But if you are traveling from Milan, spend the night in Alba as it is too hectic for a day trip.
2. Fermo:
Fermo is located in the Eastern Italian region of Le Marche. The entire region boasts a long coastline but that does not mean Marche is devoid of hilltop towns! Fermo is another small town in Italy that you should consider visiting. It has a gorgeous piazza and a charm from the old times. It has several medieval sites and old palazzi that are worth venturing too. I especially liked Teatro L'Aquila!
How to reach: A hired car is the best way to navigate in the region of Le Marche. However Fermo has a train station. Read more here.
3. Orta San Giulio
When I talk of small Italian towns, I always end up thinking of Orta San Giulio. It is a characteristic small town that I would happily settle in! Imagine yourself in narrow cobbled streets surrounded by splendid lakeside views! Orta San Giulio beseeches me to write a poem because of its indescribable atmosphere! It is about an hour from Turin.
How to reach: Hiring a car is the best way to reach till the town of Orta. But there is a train station at Orta Miasino that requires a train change at Novara. From Orta Miasino take a cab or walk if you are brave enough!!
4. Numana
Another charming small town in Italy that I would ask you to add to your list is Numana. It is a beach town very popular in the summer. Numana is colorful and very chic with several vantage points for spectacular views of the Adriatic! There are boutiques for your shopping needs and pretty alleyways to fill your growing wanderlust!
How to reach: A hired car is the best way to navigate in the region of Le Marche.
5. Sirolo
Another fabulous town in Le Marche is the small beach town of Sirolo. This is a very lively town full of Bars and restaurants and in the summer, it is one of the "must visit beaches" in the area. Sirolo is part of Monte Conero National Park and for both tourists and locals alike, it is gem of a place. Imagine breathtaking landscape and views around you!
How to reach: A hired car is the best option as there's no train station. Nearest station is Ancona.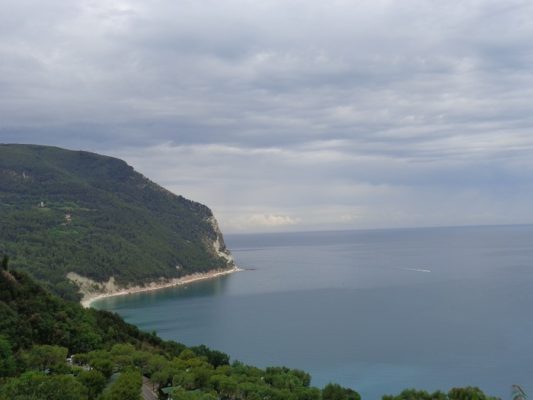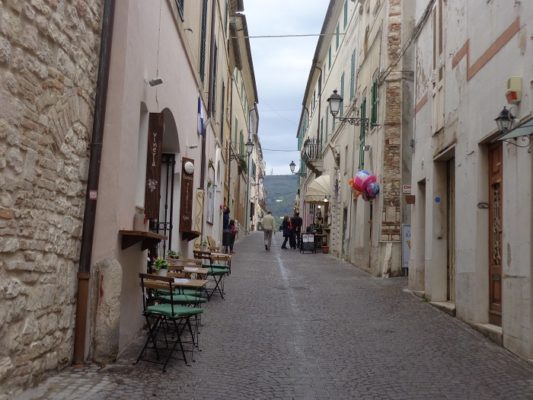 Tell me if you liked this list of Charming Small Towns in Italy?? Have you been to any of these??
Pin this Post: