There are some people whom you've never met in real life, yet you think you have. Does that happen with you?? Heather of a Merry Feast is one such example for me. Heather and I connected over our mutual Italy love many years ago and have been in touch through emails and Facebook messages ever since. Heather has a very interesting story as she and her family lived in Italy for about 3 years until 2015 before returning to their home in Idaho.
One of the best things about her moving back to the States is that she has kept Italy alive in Idaho in the best way. Heather has an online Italy themed goodie shop by the name of Smitten Italy. To have to have some fun splashes of Italy in her life, she designed "Italian" themed bold + cheeky designs and products! Whether you are a fellow Italophile or not, I guarantee you, you will simply love them! I think they make perfect gifts and am already waiting to place a huge order myself! Let's welcome Heather on Italophilia and hear her story!


How did Italy happen?? What made you think of choosing it??
My husband Chris and I have been traveling to Italy for years and like many other travelers, secretly dreamed of living there someday when the kids were grown and on their own. We never imagined that we'd get the opportunity to move our entire family there when a job opportunity arose for Chris in Milan in late 2012. We didn't hesitate, and soon we were eyeball deep in the details of relocating our family of 4 (plus 2 pups) to Italy.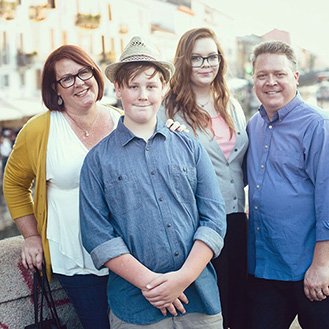 Did you know any Italian beforehand?? How was your experience learning in the first few months??
When we arrived in Milan, our Italian was limited to what I'd call "travelers Italian". We knew enough to get around well by car or public transportation, ask questions and of course, order at restaurants! None of us had time to formally take lessons before the move, so we all dove into lessons headfirst soon after we arrived. I have to admit that I had no idea how unprepared I was until we moved into our house and started getting settled.
"Vacation Italy" is very different than everyday living in Italy, and I quickly realized I was in over my head when I had to shop for cleaning supplies and laundry detergent at first. So many unfamiliar words!
Those first few weeks I about lost my mind in the minute details of homemaking (like trying to understand the super lengthy instruction manual on trash and recycling in Italian, or learning how many appliances could run at the same time without blowing a fuse!) Piano, Piano… as they say. Little by little things became more familiar and easier to navigate.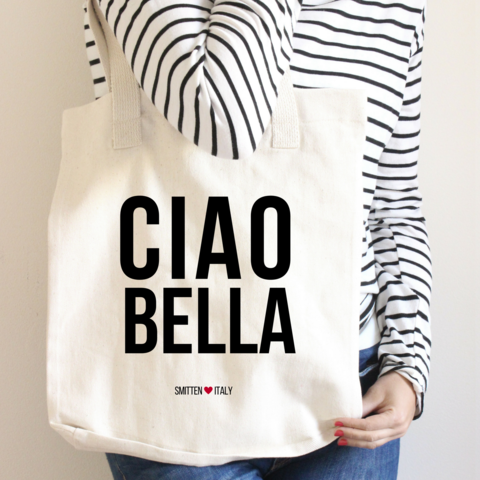 What tips would you give to readers who are learning Italian??
I am so thankful for the entire experience of living in Italy, and of course looking back I would do many things differently. Mainly I'd tell myself not to worry so much about messing up when trying to speak and appreciate each day as a learning opportunity.
Some of the tips I'd recommend are:
● Scheduling time to study in whatever way you learn best (I do better with audio, for
instance)
● Watching movies in Italian or try a dual language book you are familiar with.
● Giving yourself a lot of grace, and remembering that each word and phrase you learn will deepen your travel experience even more.
Do check Smitten Italy- Heather's online shop and if you want to order be sure to use the discount code "ITALOPHILIA20" to get a 20% off. (until 10th October!)
I also have an Instagram contest running until the 23rd September to win some amazing Smitten Italy merchandise! Grazie mille carissima per la tua ispirazione!
Follow Heather on Instagram, Twitter and Facebook as MerryFeast and SmittenItaly.


Disclosure: There are " affiliate links" on my blog. If you click on a picture, it will take you to Amazon.in. and if you make a purchase through these links, I will receive a small commission (at no cost to you). Thanks for supporting my blog as always. Keep Reading!