It is not easy being a solo female traveler.…Especially in India. There are many cultural and societal issues attached to it which I don't want to get into. But around me, there are women who travel alone, who want to travel alone and many who admire others for doing it. Hence, I know there are many women who would find this post on "Tips for Solo Female Travel in Italy" necessary and befitting. I hope to give those women that push to travel alone!
My Story on Solo Travel in Italy
When I first thought of traveling to Italy alone, I was nervous and excited but I wasn't under confident. I remember that feeling because I really wanted to do it. In fact from some people who had already visited Italy, I was told how safe it was compared to many other places such as Delhi (my current home). Anyhow I wanted to try myself and experience solo travel in the country.
Coming from a very open minded and supportive family, I most often than not faced the concern of "safety" more than the concern of "approval". My family stood like a backbone, supporting me for my solo trips to Italy.
I was usually questioned on the "hows" of traveling solo more than the "whys". So I agree, traveling solo in Italy was much easier for me than any of you. But here's how I help you…..!!
Sometimes all one needs is a push and by that I don't mean going against your family's wishes but standing up for what you want and what you believe in. If traveling solo is what you want, do not overthink. Just dive in!
But YOU need to be convinced yourself first!
Once that is figured, prepare your family for it and read my tips on enjoying solo travel and keeping yourself safe! 😉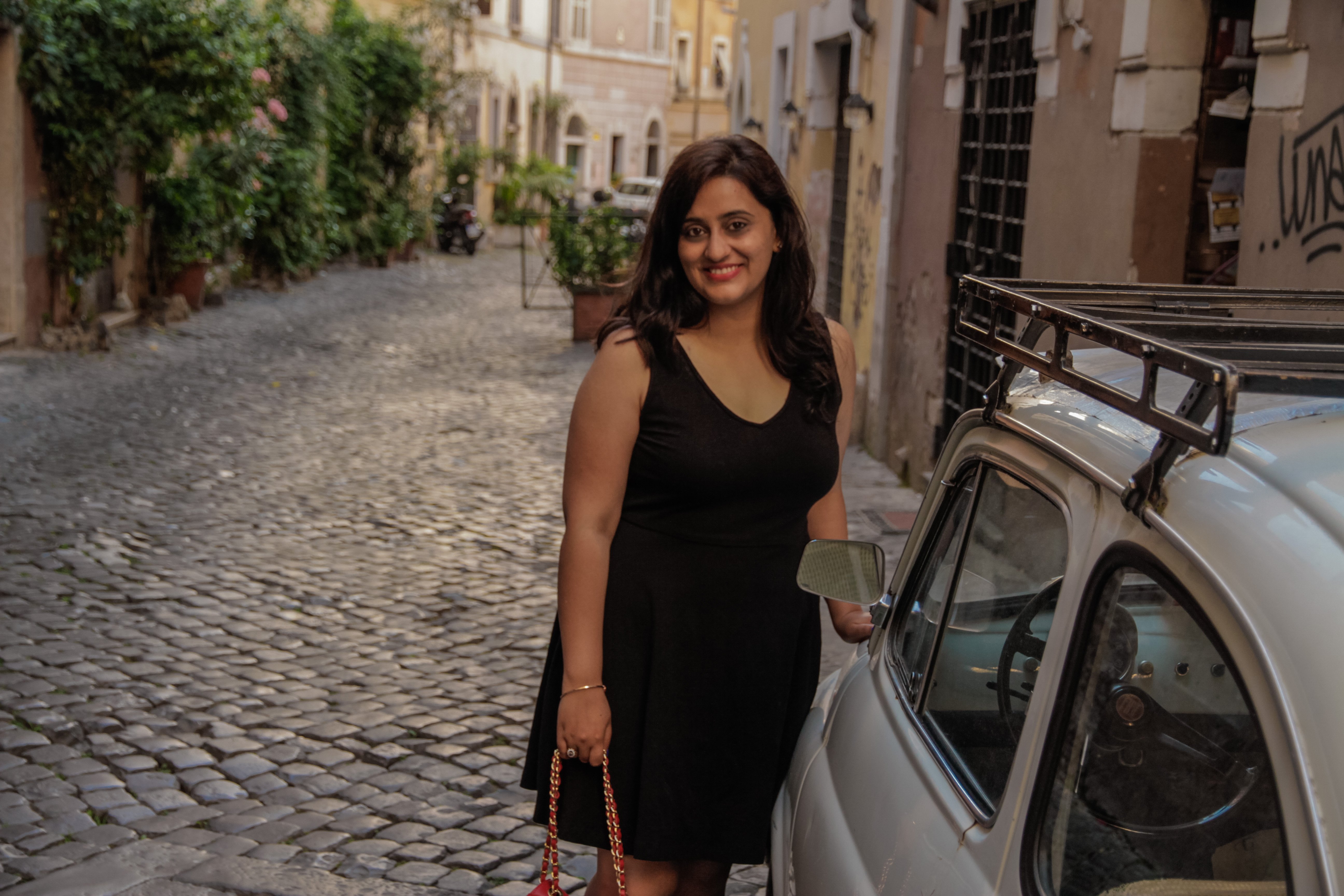 Tips for Solo Female Travel in Italy
Honestly, my first solo trip in Italy was not only my first solo trip outside of my country but also MY VERY FIRST solo trip! I learnt many things on the road and wanted to pass them as a handy list of tips to anyone looking to travel alone in Italy or beyond:
1. Stay Vigilant Around Train Stations: First things first is You. Then your belongings! Keep yourself together because one look away from your bag might turn to be very expensive or dangerous to you.
2. If there is anywhere I have felt unsafe in Italy, it has been those small town train stations where there is no soul in sight but that one stranger eyeing your bag.
3. Say Hello to Morning/Afternoon flights: Take flight that lands in morning or afternoon because when you are in a foreign land (where you also don't speak the local language) you should be reaching your accommodation at a reasonable time and preferably before it's too dark.
4. Never have all Cash and Card in One Place: I know you have read this countless times before but this is 100% true. Please don't make this mistake! Spread your cash and cards in different pouches, bags, inside socks, packets etc. Don't carry it all with you either!
5. Try a Group Tour: Feeling too lonely?? Book a cooking class or dine in a local's home like I did. It not only helps in making more friends but also drives away that loneliness!

6. Know the Cost of a Taxi: Stuck somewhere?? Take a taxi from outside the airport/train stations and make sure you research online beforehand. Have the Trenit App downloaded on your phone to check cost of train in Italy.
7. Save Numbers of your Country's Embassy: Keep numbers of your country's Embassy handy. I have the number of the Indian Embassy in Rome saved in my phone. In case of an emergency, this is not only useful but also calms you down to see your people in a foreign land. Also, make sure you have copies of your Passport and Visa with you (just in case).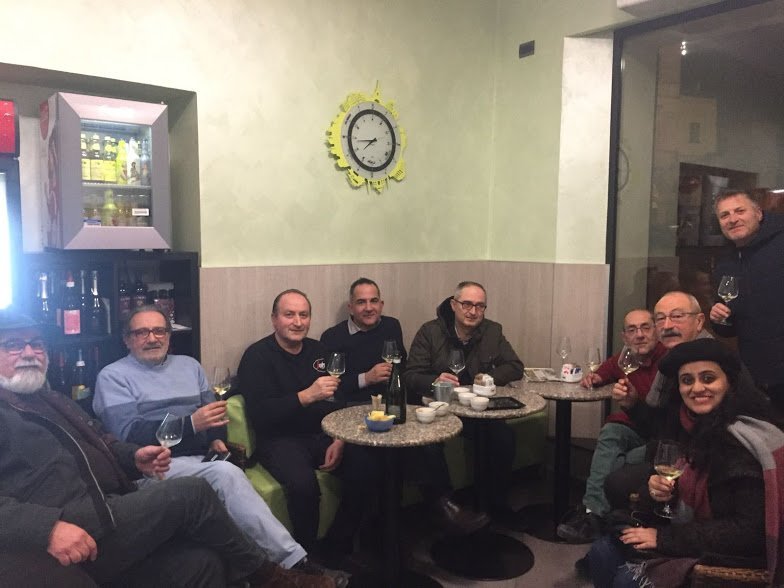 8. Strike Conversations with Locals but Be Aware: Even if it is just a Grazie (Thank you) or a Buongiorno (Good Morning) you will be surprised how friendly locals are in Italy. They can really go out of the way to help you and obviously knowing Italian helps. Trust me, there is so much kindness in the world, and Italy reminds me that every single time. If you feel there is catcalling or over friendliness on the street, just politely say, no grazie (no, thank you) and walk away swiftly!
9. Keep in Touch with Family: I know solo travel gets lonely at times, especially early evenings (for me) so stay in touch with family and friends. Let them know where you are, send a picture of yourself, they are waiting to hear from you!
10. Look Confident: Give the impression that you know things. This helps to avoid people to come near you in the first place.
Common sense and gut are my strongest suits when traveling alone!
Tips for Solo Female Travel in Italy: Look Confident
11. Enjoy Eating Alone: Dining alone is awkward?? Do you feel nervous and think you are being judged?? Yes you probably are!! But why worry?? Carry a book or a pair of headphones. Never in Italy have I felt that I should be treated differently because I am alone. Of course the occasional stare happens in ANY country, but I have ended up chatting with a lot of people because of this very reason!
Remember….. these are only a few tips to traveling solo…it's baby steps to everything! You can't be a pro at traveling alone after one trip. So give yourself time to get accustomed to it.
Research research research. Read a lot of blogs before going anywhere. Even in Italy that's what I do!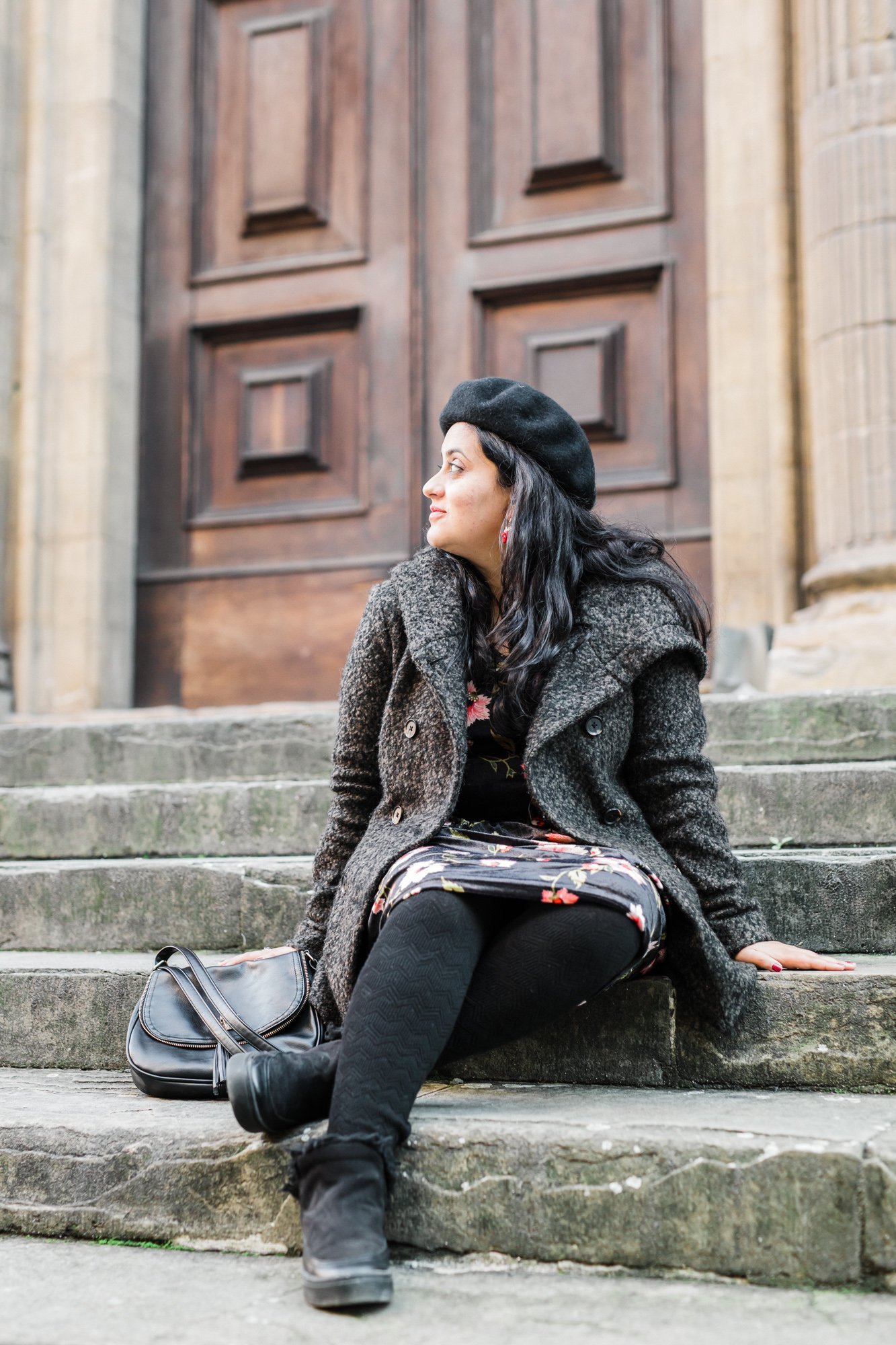 While writing this post, I saw myself featured on Texas Mom In Torino's Blog where she says "I don't know anyone who is as brave as you are to travel solo". I am deeply touched and also very flattered because I never thought I could be featured in a blog post concerning solo female travel. But there I was!! I know there are many of out there looking for that one ray of hope and inspiration to start it.
Remember it's not always Instagram pictures and coffee in the sunshine but there are many ups and downs with it, so be brave and embrace it!
Traveling alone in Italy has been the most exhilarating experiences of my life! I can't wait to do it again!
Happy Traveling Ladies!!
PIN & SHARE!
Related Reading: Things to Know before you Travel to Italy