Every year on May 15, the town of Gubbio celebrates La Festa dei Ceri. This festival is as old as 8 centuries and loosely translates as Festival of the Candles. But there are no candles in this festival. Instead, you will see huge long wooden sticks or "Ceri" that are part of a wooden base or "Barelle", each with the wax statue of a Saint.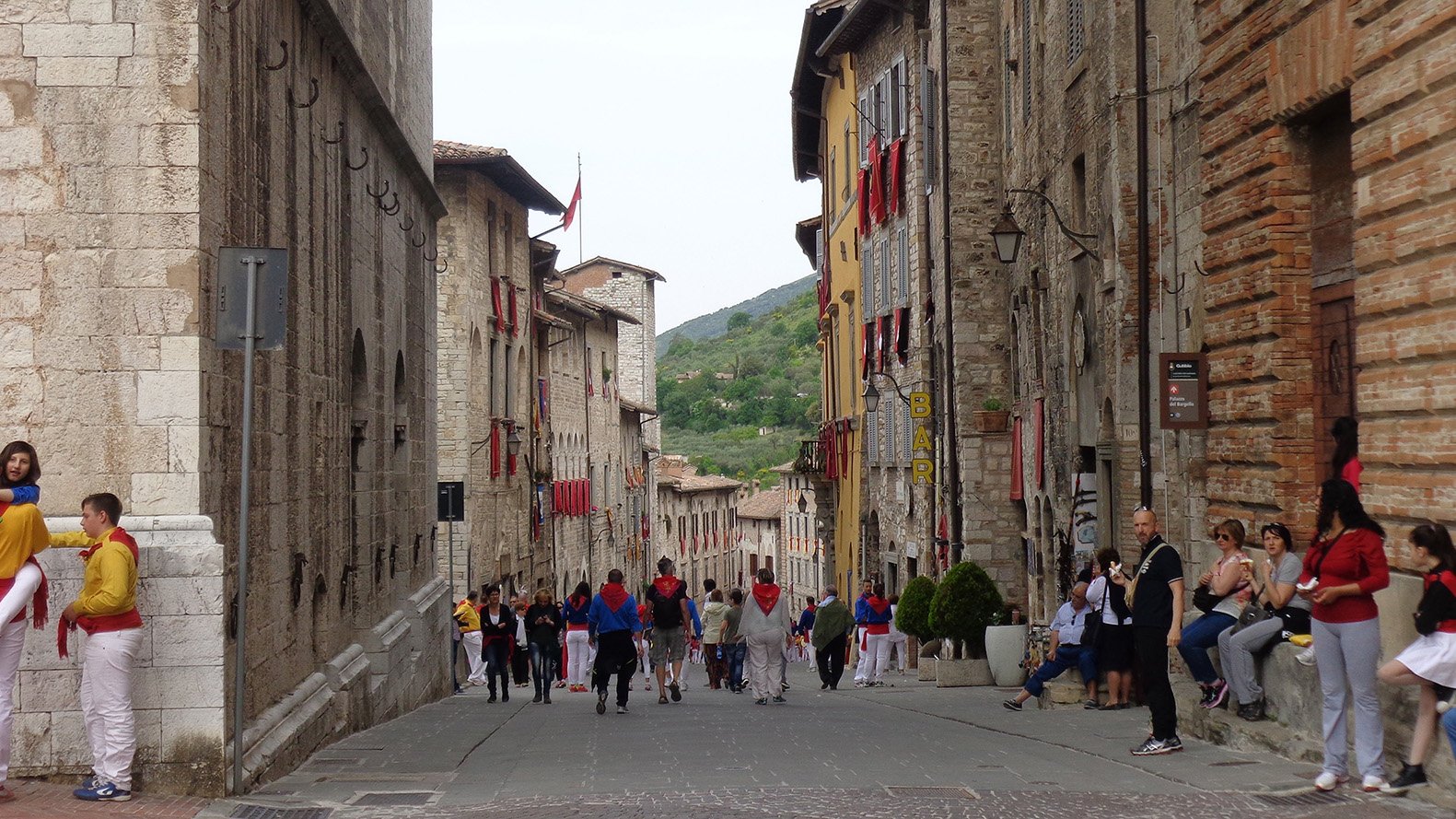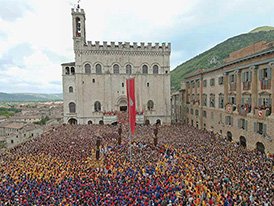 Festa dei Ceri is Gubbio's way of honoring its Patron Saint- Ubaldo who had miraculous abilities. Festa dei Ceri is when the entire town is involved which is commendable as it gives a spirit of unity. Every man, woman and child; young or old, upholds the tradition and folklore behind this ancient festival.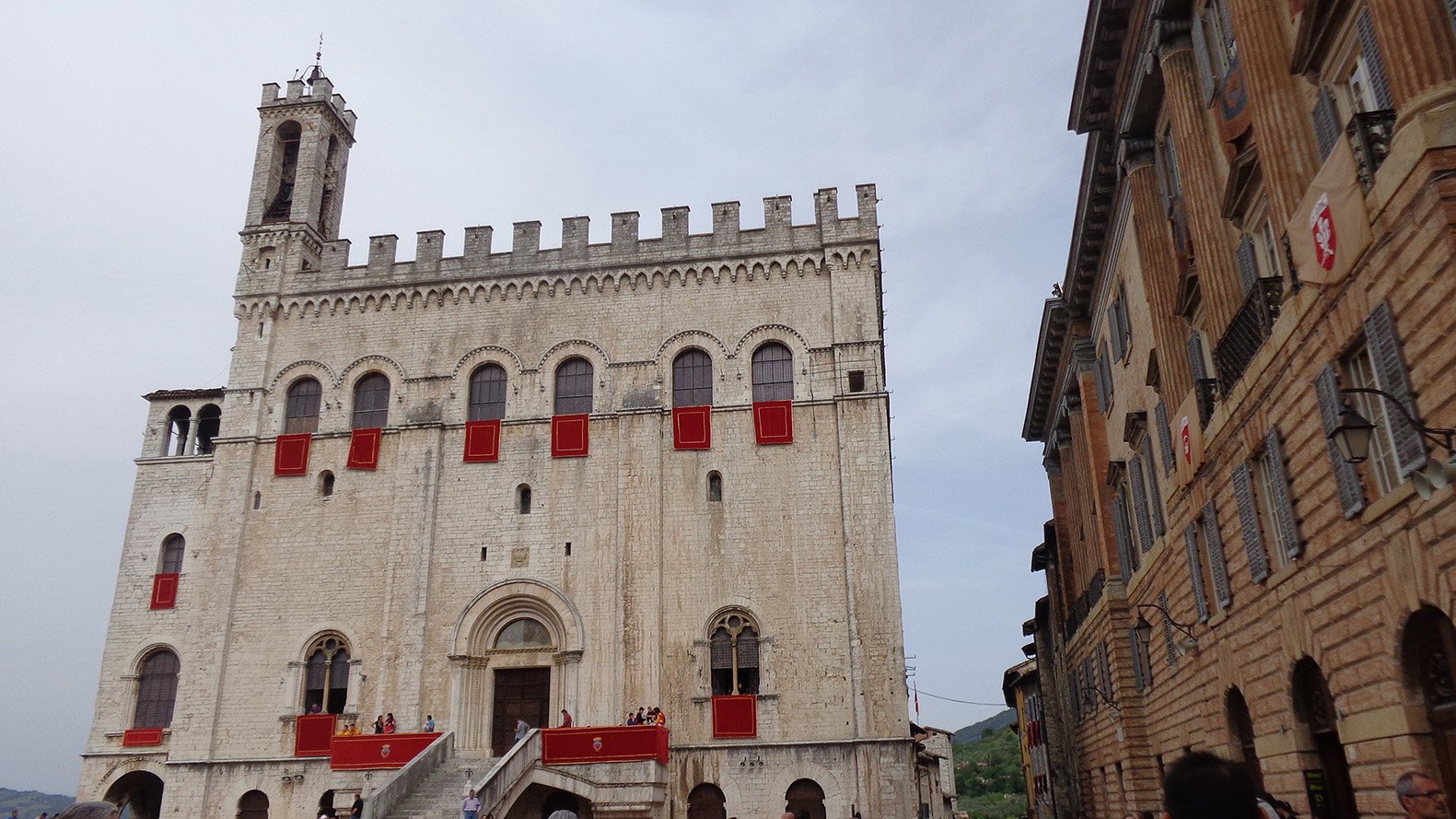 The town is divided in three different teams/groups that can be distinguished by the colors of their clothes: –Saint Ubaldo group wears Yellow –Saint Antonio group wears Black –Saint Georgio group wears Blue At 5:00 a.m. on May 15 every year, there is a mass at the Church after which people gather at "Piazza Grande". This is where the Ceri are lifted by their respective teams. The Ceri contain wax statues of each saint so once they are lifted, around 11:30 am each team undertakes three laps with their ceri in the Piazza. There is a lot of shouting and merriment for the teams by the onlookers. It's Festa dei Ceri after all!!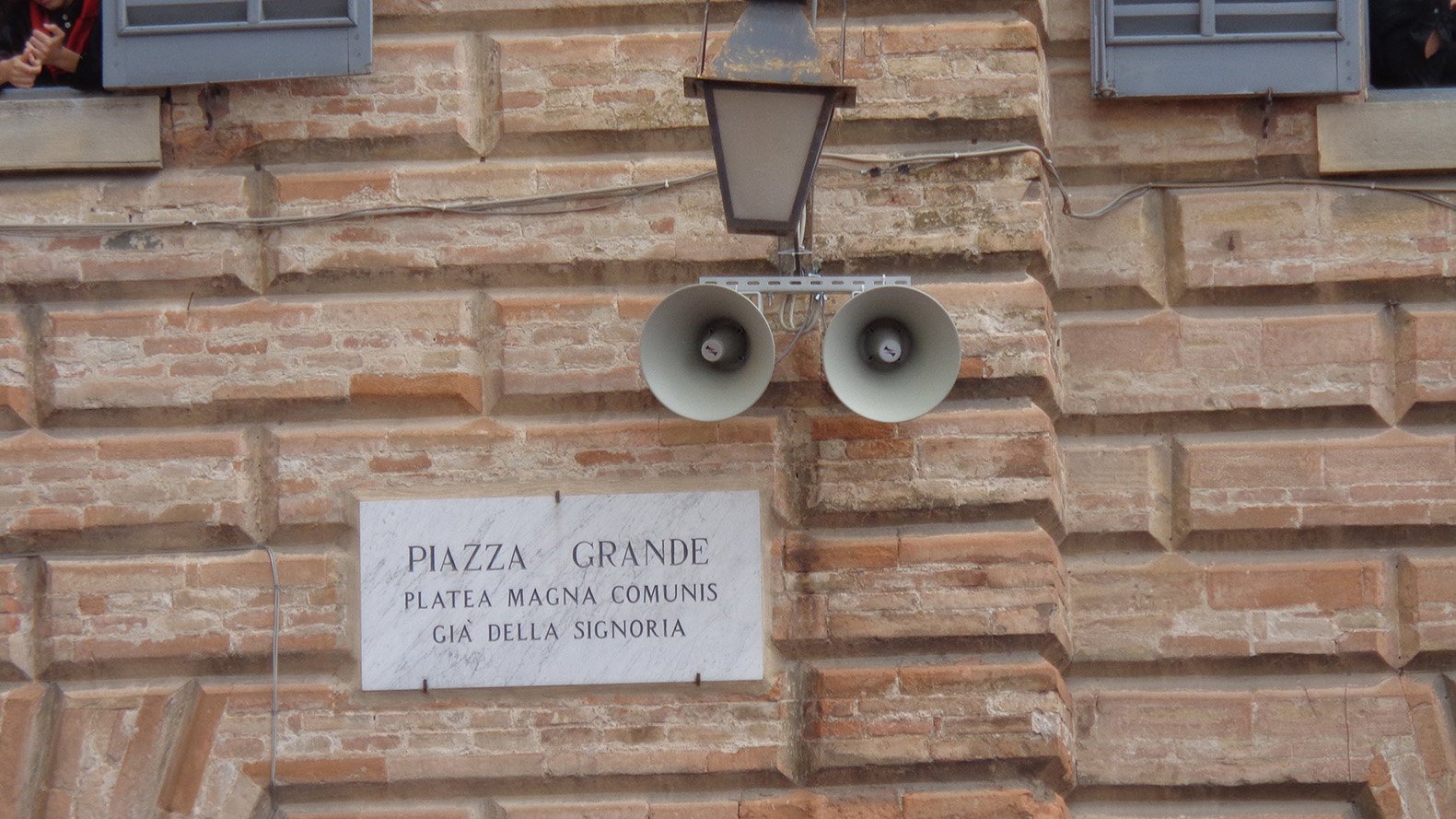 The octagonal Ceri, which weigh more than 250kgs each, are then taken to different streets of the town. It looks quite a sight when the Ceri are bobbed and swayed around by different hands. Amazing how the Italians celebrate!!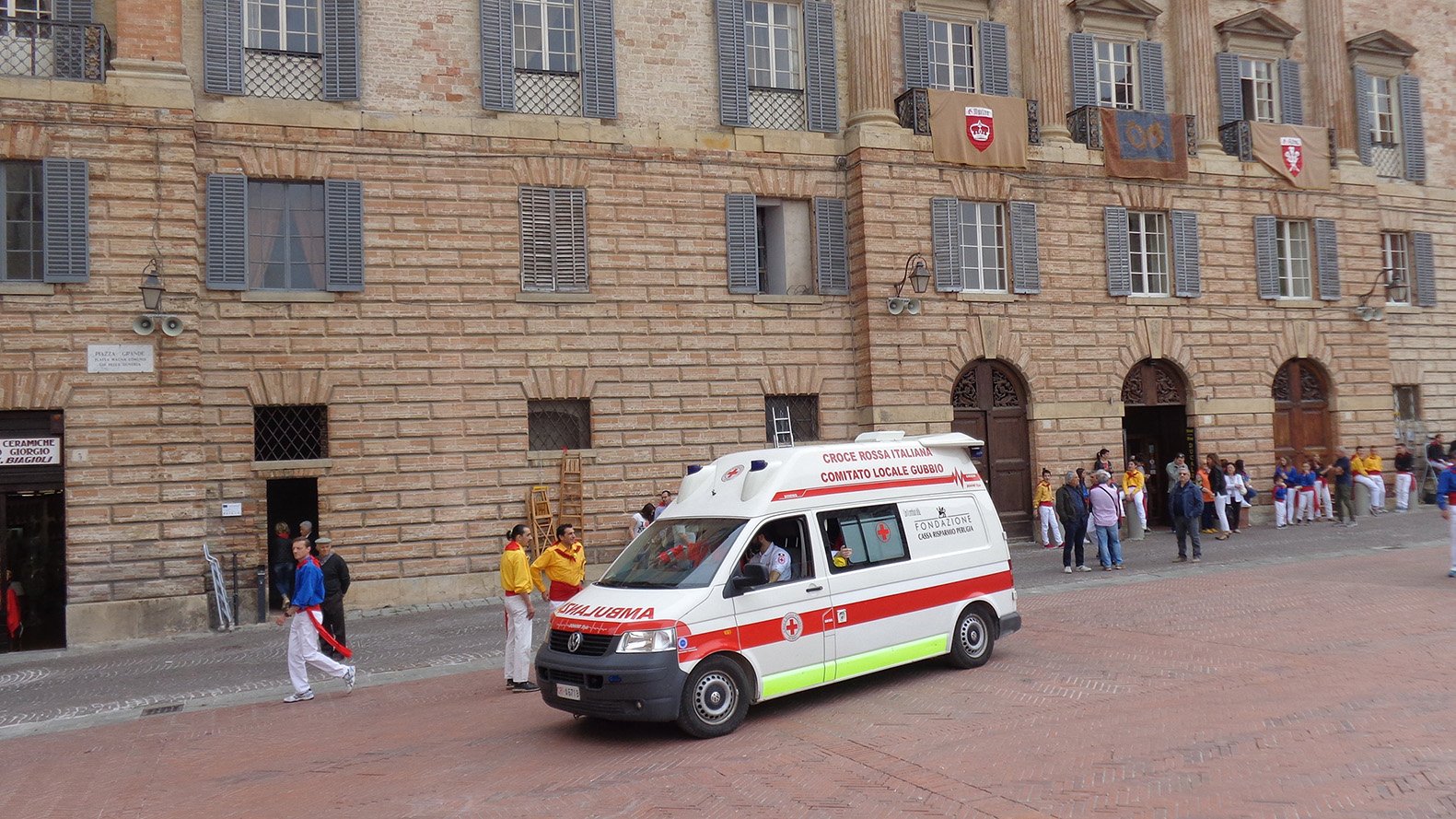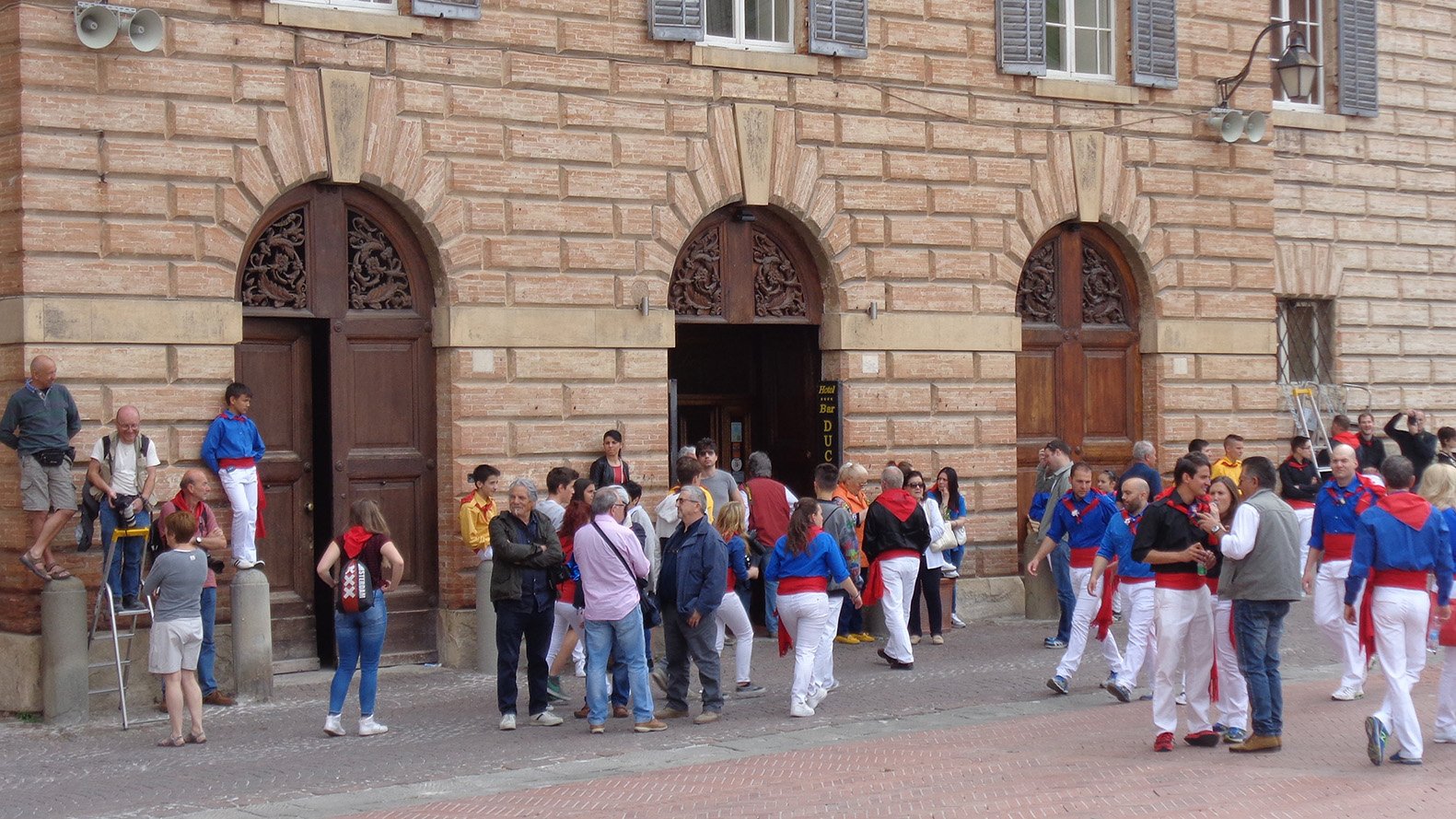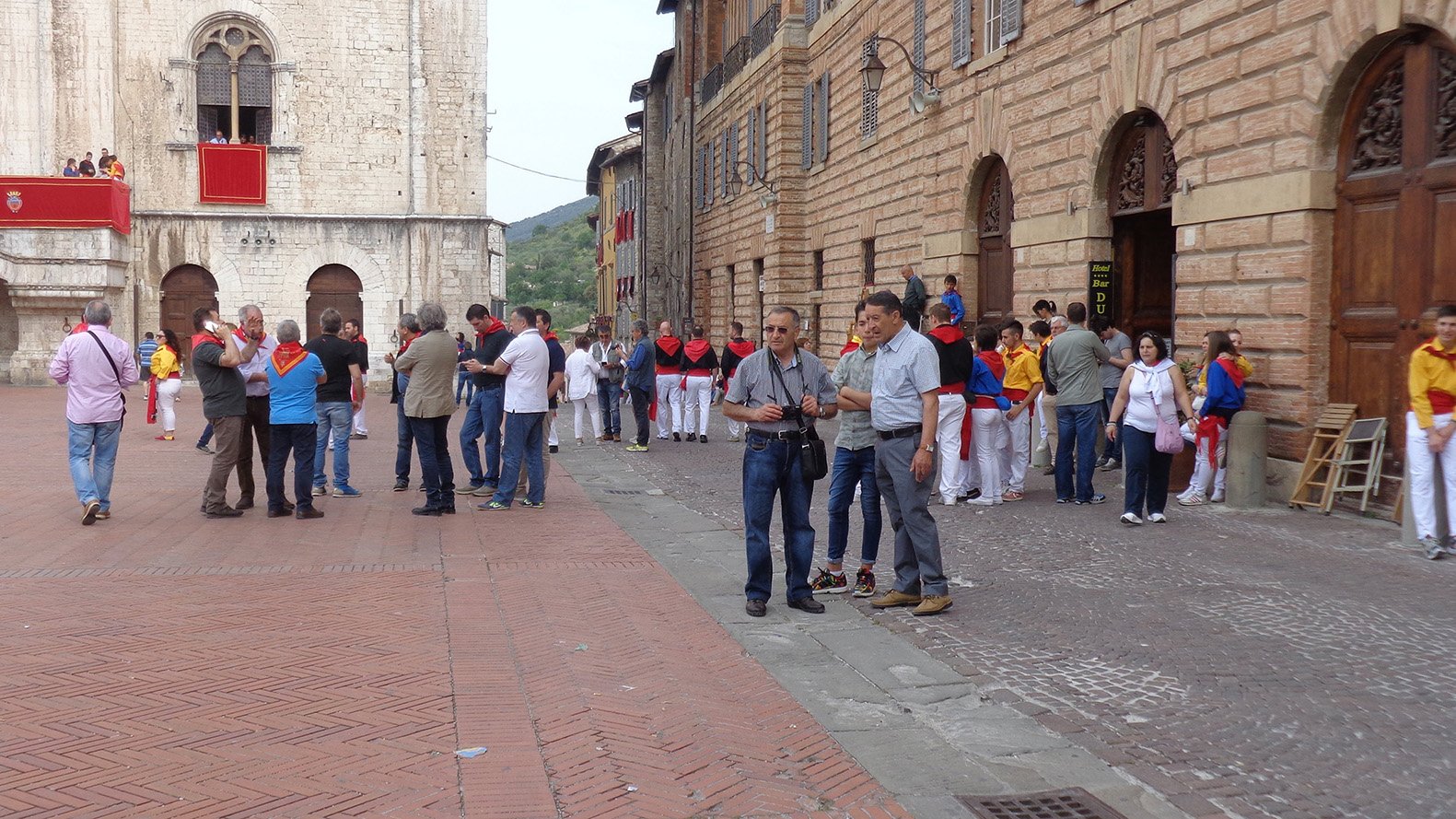 After some time, each Ceri is rested on a base in Via Savelli della Porta while the teams go for lunch. Unfortunately, after lunch I missed evereything as there was a bus strike in Perugia (yes that happens often in Italy) and I had to head back. However, a few locals that I befriended told me that at around 6:00 p.m, the Ceri return to the Basilica of Saint Ubaldo, located on top of the town of Gubbio, in Mount Ingino. Intriguing isn't it??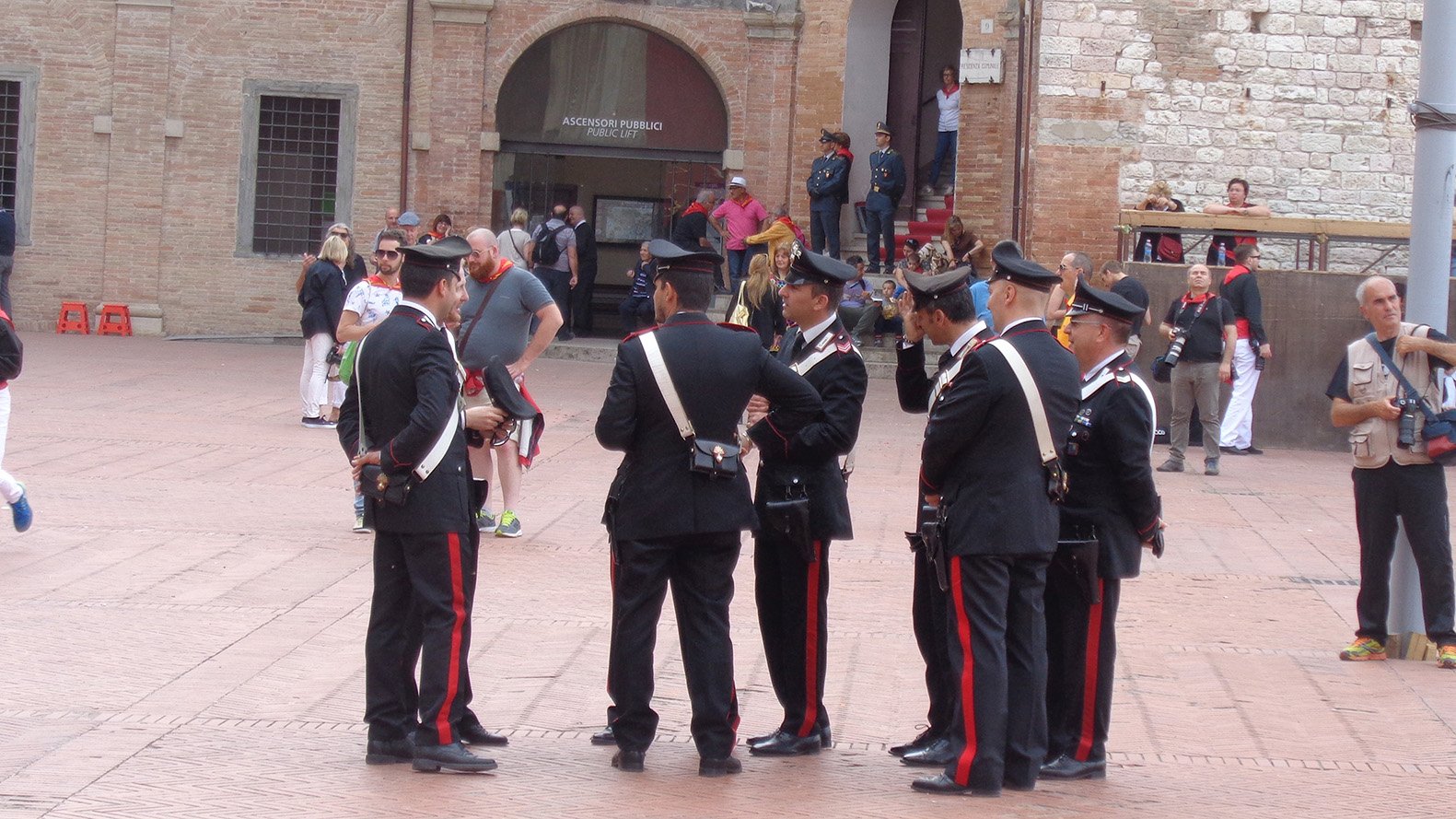 Gubbio's festival was not only eccentric but also intriguing. I wanted to know more because I felt as if I had traveled back in time. Everything was traditional and done as per the customs and rituals that were followed aeons ago!! I would definitely like to go back and see another medieval festival in Italy.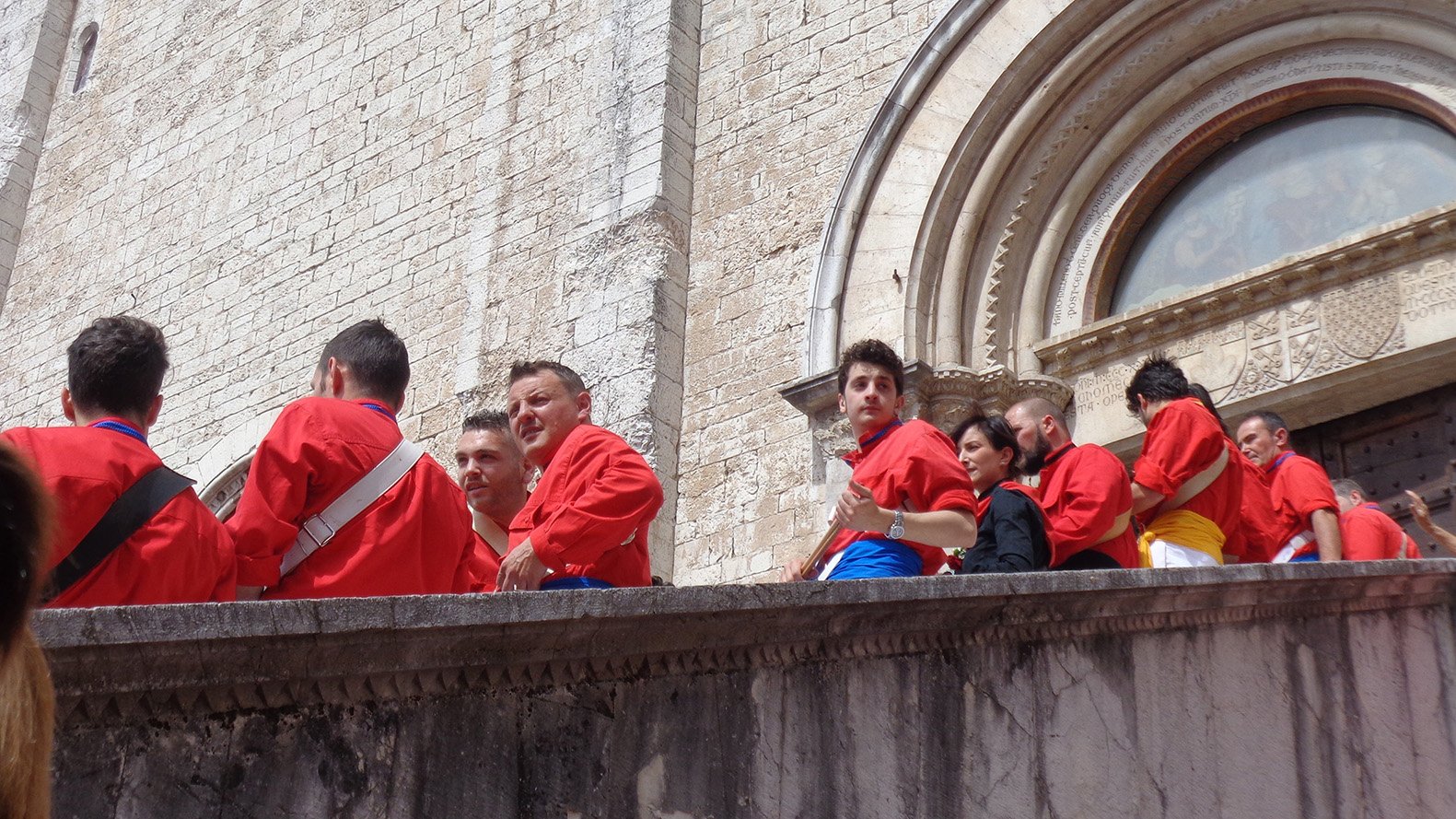 In the paper next day, I saw a shot of the festival from above and was stunned to see it for a minute!! It was hard to believe that I really managed to stay intact among all that crowd and chaos! I planned my entire trip to Italy to just see this festival and I am thrilled and proud to have been involved in something that is so medieval!!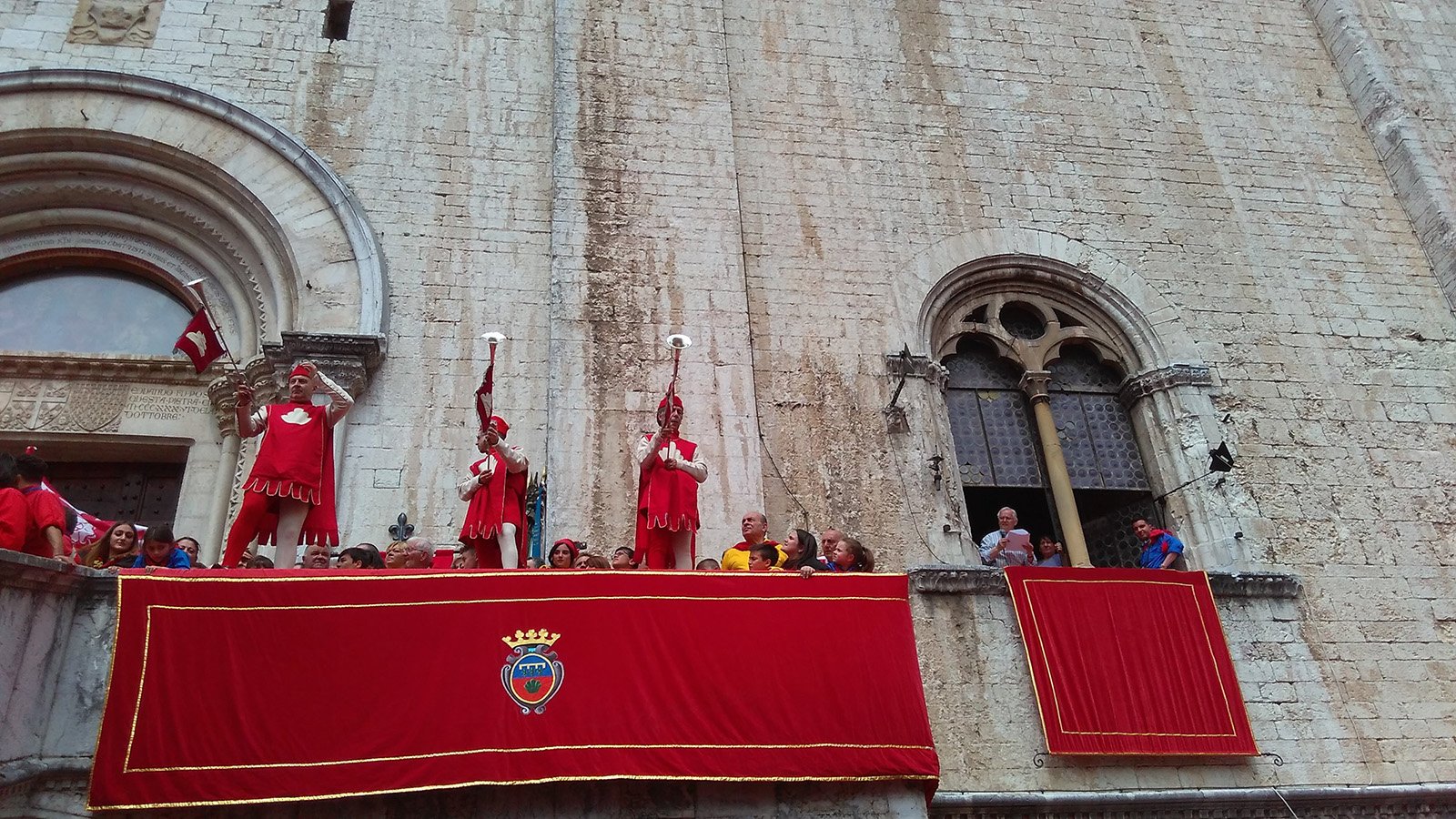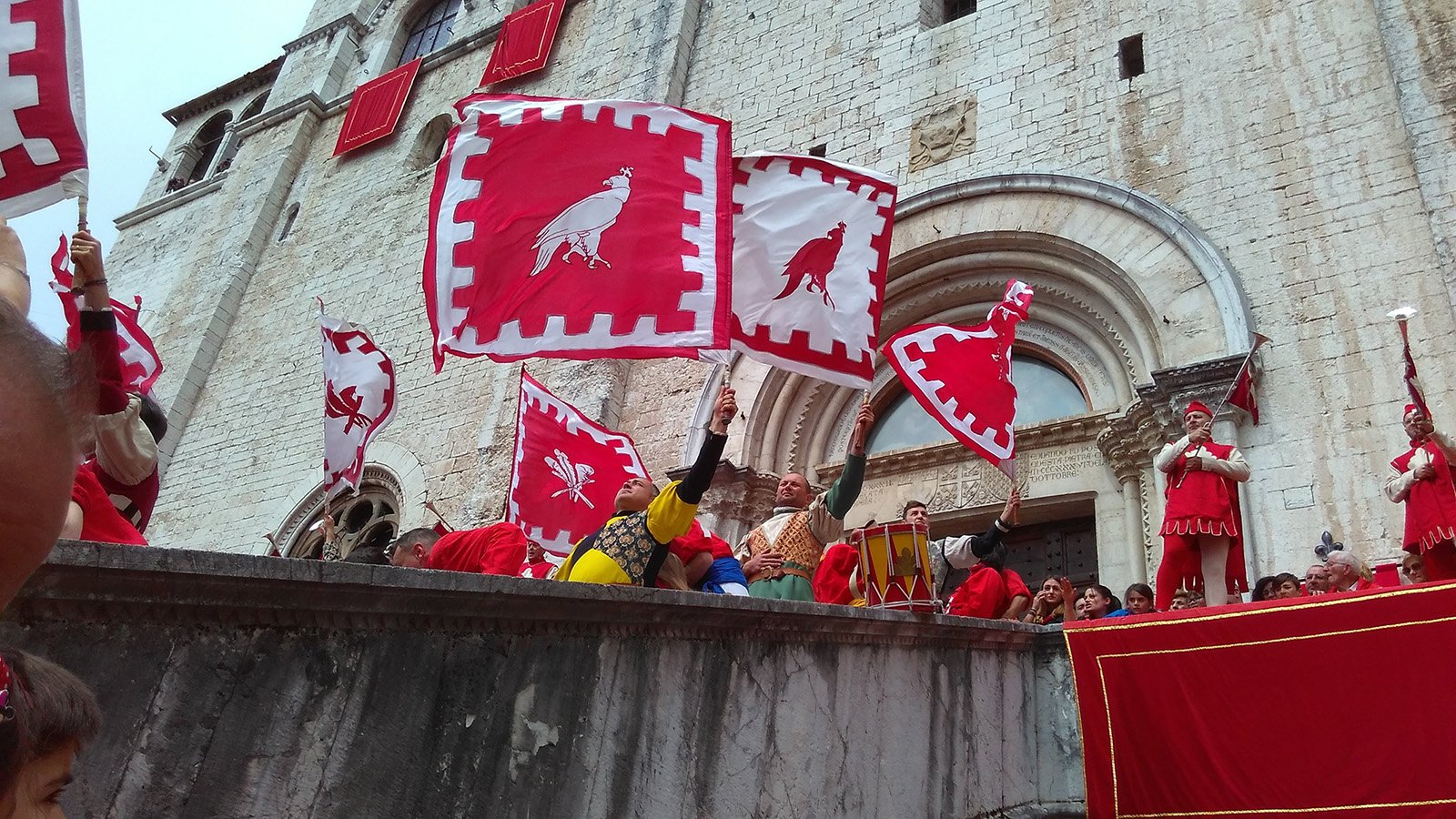 Festa dei Ceri should not be missed if you are going to Italy. The festival attracts a crowd of more than 150,000 every year. The mayhem and spirit is addictive! Also the gothic architecture, Roman theatre, medieval gates add to charming ancient"ness" of the town of Gubbio.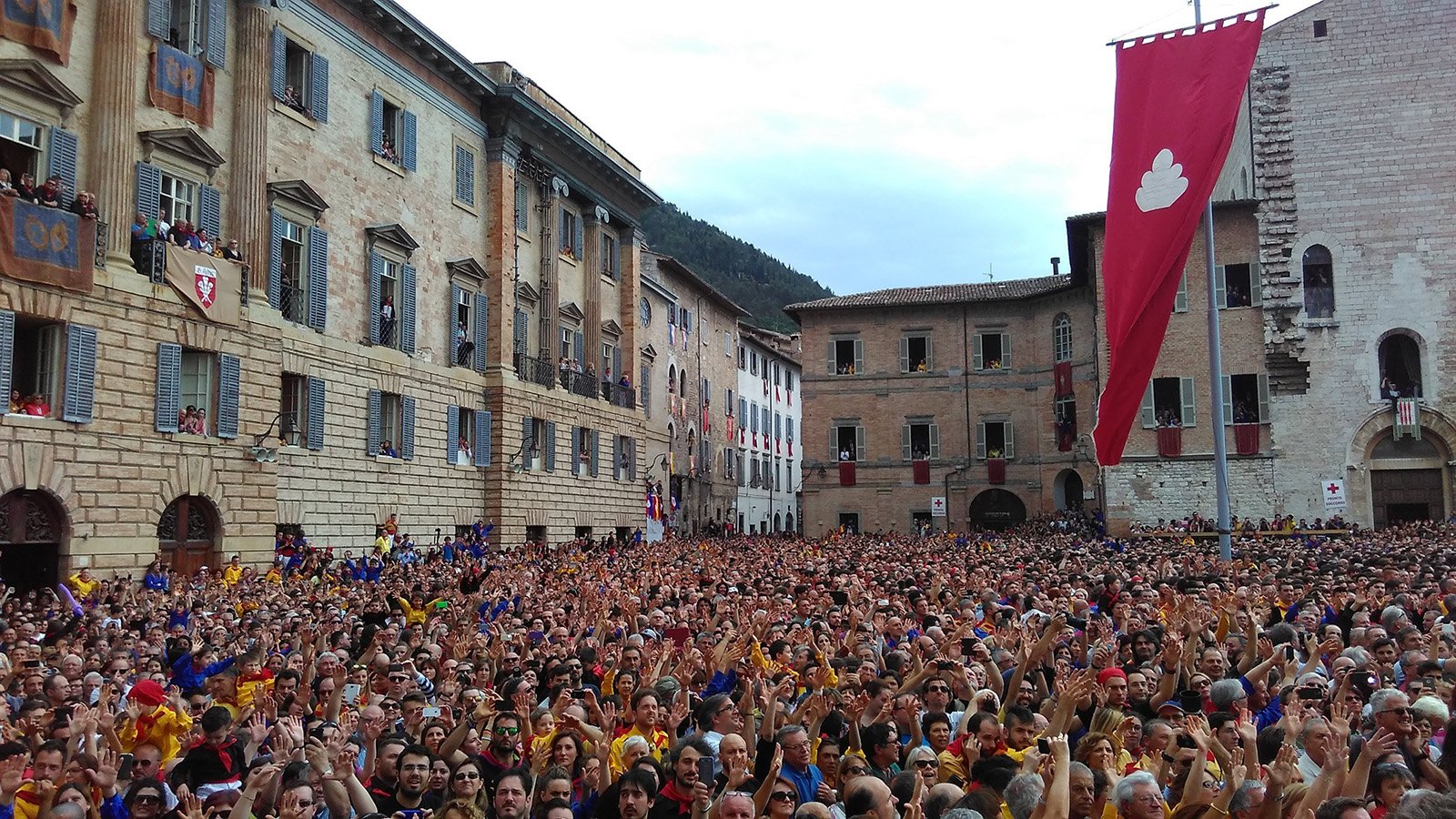 Things to Remember:
Book a hotel on time. Everything is full by the first week of March.
As a tourist/spectator try not to do anything that upsets the locals.
Make sure you get a good spot as you may be pushed and shoved especially when the Ceri arrive at the piazza.
Check the bus schedule from Perugia as there are no trains to this town.
Grab a bite before you head to the piazza.
DON'T FORGET TO SUBSCRIBE TO MY MONTHLY NEWSLETTER
PIN IT!!