Named after the Italian poet Dante Alighieri, Piazza Dante is a bustling square in the historic centre of Naples. An imposing statue of Dante, sculptured by the Neapolitan artist Tito Angelini, takes centre stage at the piazza. The 19th century statue dominates the square which was the chief work of Luigi Vanvitelli.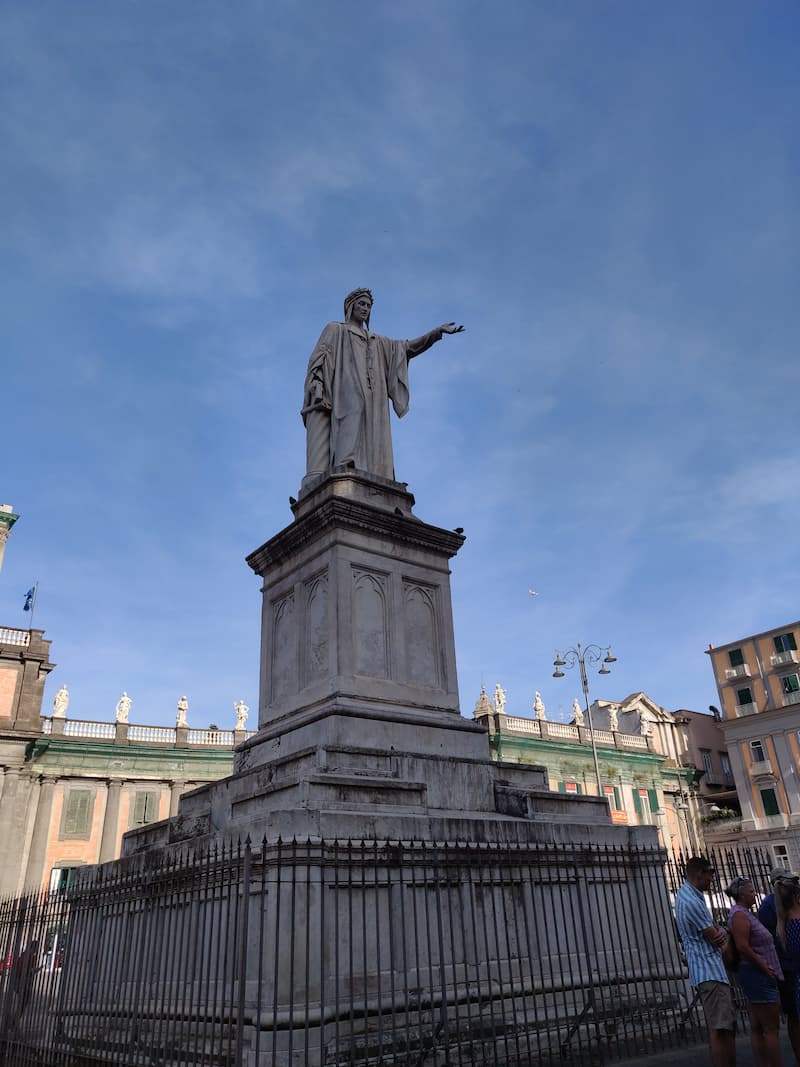 Travel Pitfalls
It was a very hot day and I was itching and irritable from the sweat and heat. On reaching the station at Via Toledo, I asked a Signora how far Piazza Dante was if I walked. She gave me an incredulous look that scared me. The walk from Via Toledo to Piazza Dante was only 10 minutes, but the heat in June made it unbearable to walk. I just needed a drink once I reached the piazza. I was on very little battery so excuse my limited number of photos. But such are the learnings and pitfalls during travel!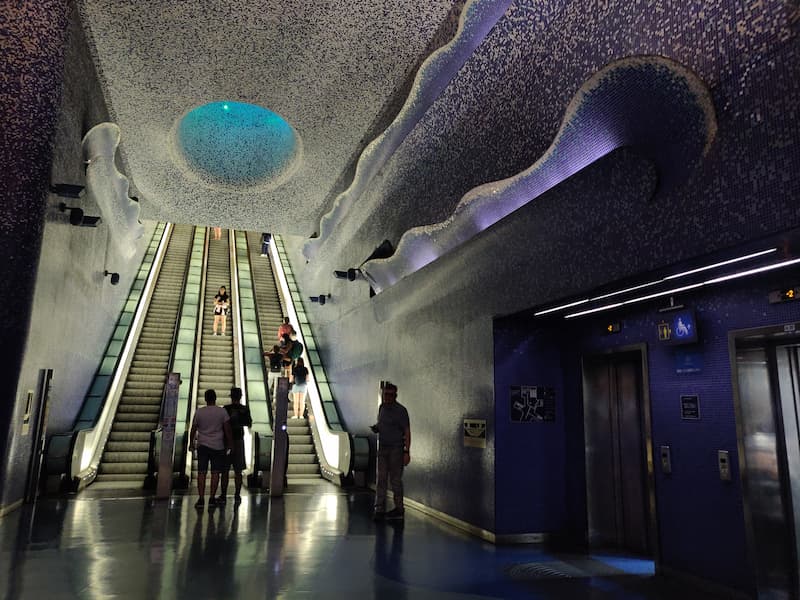 The Bustling Piazza
So I reached the busy piazza to see a semicircular square full of people going about their business, sitting and catching up with friends or waiting for their loved ones. The adjacent street was noisy and full of traffic. I imagined the piazza and the side street were rarely empty as it seemed like a common meeting point for young and old alike.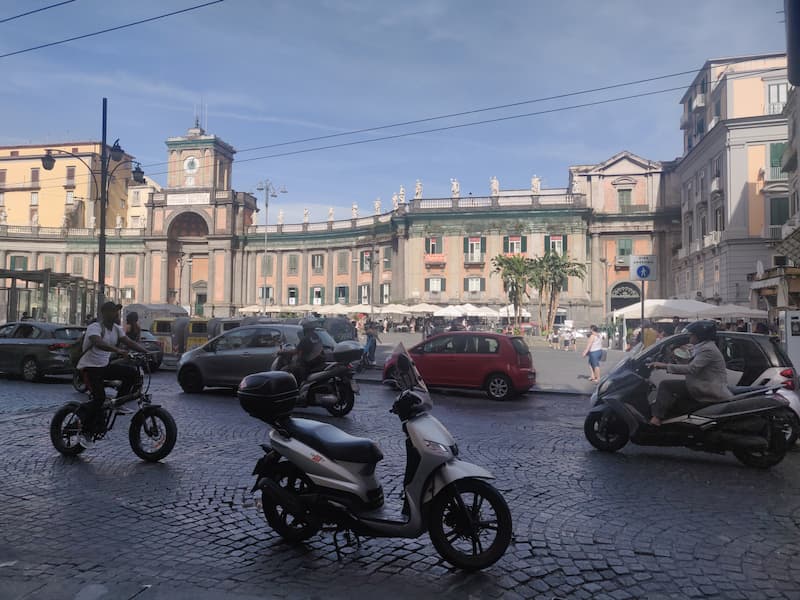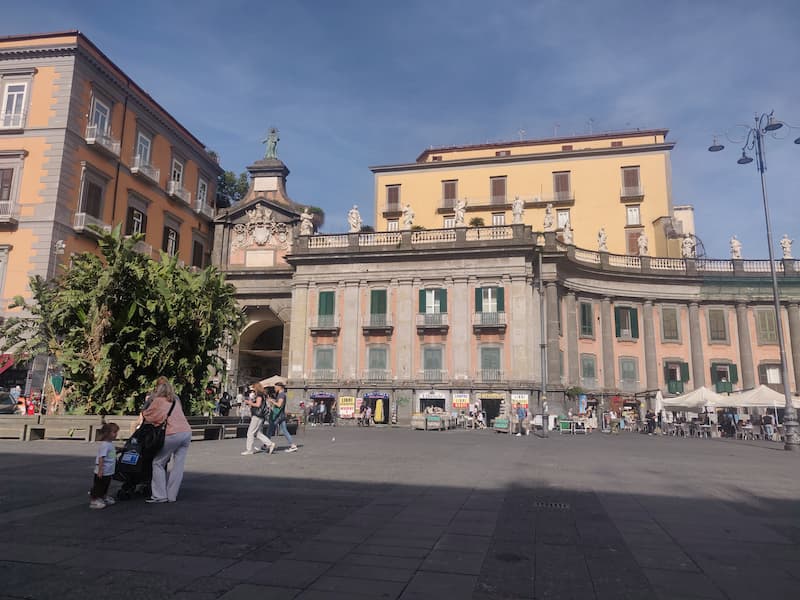 Onwards to Port'Alba
Walking around the piazza I spotted the old city gate called Port'Alba. This got me excited because the entrance to Port'Alba was to the magical and loveliest streets of the city. Why, you might wonder??! Well the ancient street houses old book stores filled with second hand stores, musical shops and restaurants as well which then leads to the popular Piazza Bellini. It was almost like walking into a version of Diagon Alley, but only smaller!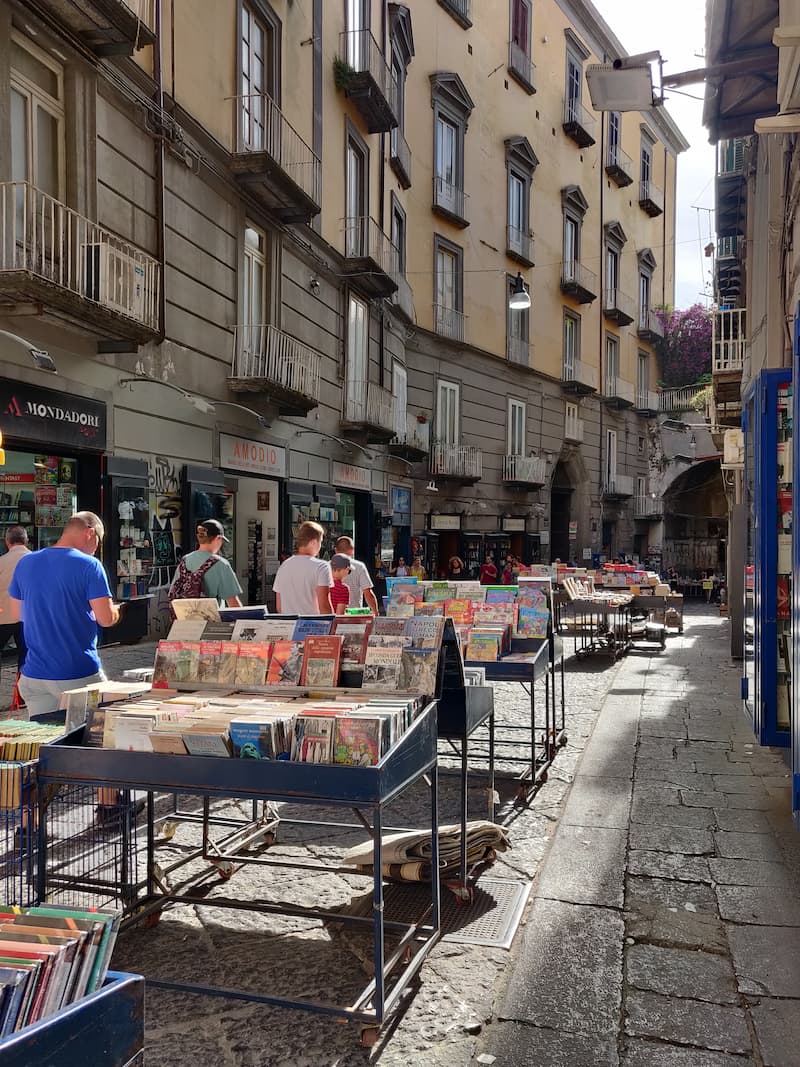 The historic Piazza Dante might have been busy but I found my refuge at Port'Alba. Fond memories of book shopping!
Further Reading