My Italian friend was pleasantly surprised when I told her I'm staying in Castellammare di Stabia. Her curiosity got the better of me but I also became a little more vigilant because I didn't know what to expect! There was nothing to worry though. If you're looking for a place to stay between Naples and Sorrento, Castellammare di Stabia is a great choice! Although unheard of, Castellammare made the cut for me because the rentals are cheap, the views are fabulous and the place is full of locals.
Castellammare di Stabia- between Naples and Sorrento
If you are looking for a quiet time in a small town, Castellammare di Stabia might be apt for you! A sleepy Southern Italian town known for its holy thermal baths and jaw dropping views of the Vesuvius, Castellammare is a fabulous spot if you want to visit places such as Vico Equense, Sorrento, Pompeii, Naples.
I booked this fabulous Airbnb run by superhost Carmen. Not only did it turn out to be such a superbly beautiful find in comparison to other places I stayed in Campania but it was also extremely peaceful.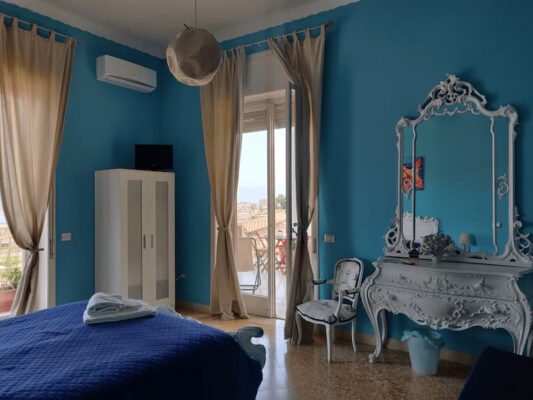 Of course one of the main reasons why I booked the Airbnb was to talk to a local and test my language skills. In Castellammare di Stabia it was special because my host was interested to talk about just Italy but everything under the sun. Carmen and I befriended each other and spoke about Ferrante, India, food, life, pandemic, you name it… I'm so happy to say I found a friend in Campania for life. I miss her delicious almond chocolate cakes!
What to do in Castellammare di Stabia:
Hop on the Circumvesuviana
One of the best ways to make the most of your trip to Castellammare di Stabia is to visit places such as Pompeii, Vico Equense and Sorrento which are only a short ride away. By taking the regional train called "Circumvesuviana", I found myself in these places, a fun and easy way to explore Campania.
Just beware of pick pockets in the train and station area!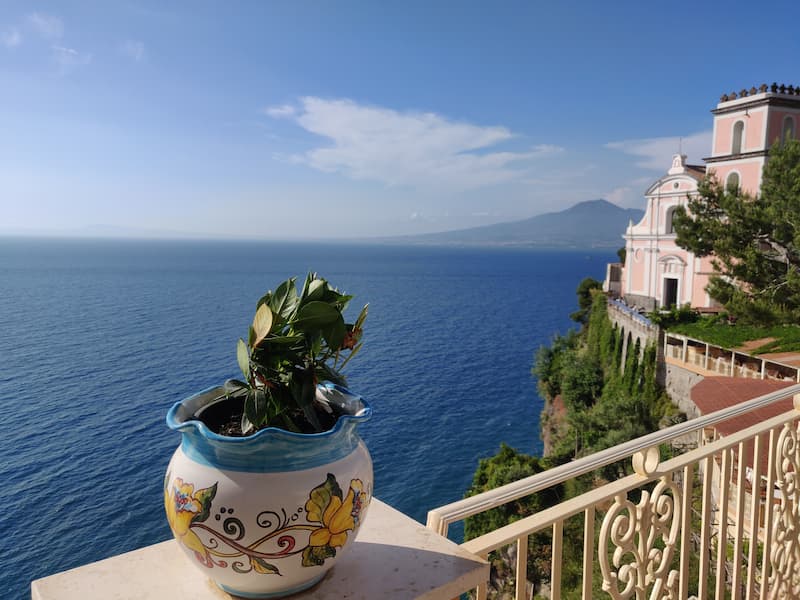 Walk around town
Castellammare di Stabia is a town of locals, you will see families on their passeggiata every evening, children playing around during the day. While everything shuts between 1230-430 just like most Southern Italian towns, the bars and restaurants are alive post 630 pm! It is a great place to relax after a long day of sight seeing.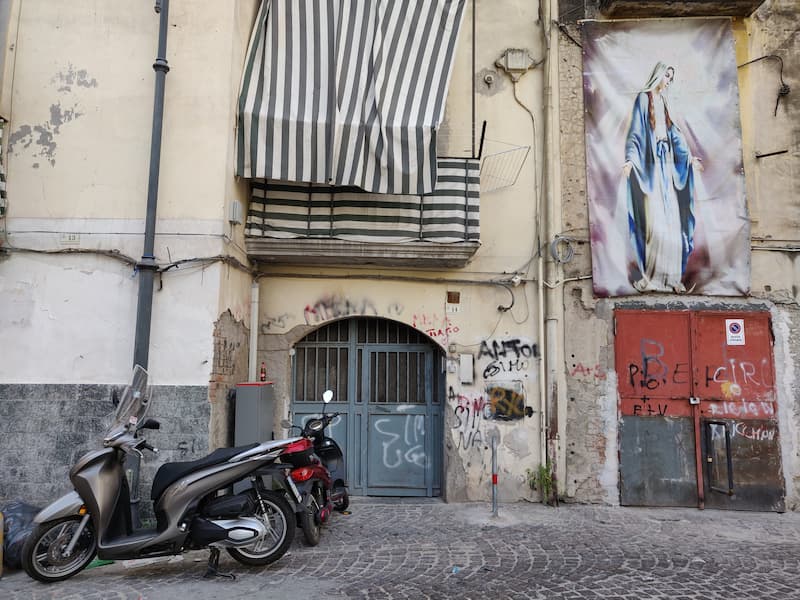 Take the cable car to Funivia del Monte Faito
Who knew there would be a fabulous cable car running from Castellammare to the top of "Monte Faito". The views are fabulous and almost unbelievable. On an 8 minute ride from the centre of town, the cable car ride really makes you feel alive, as if you practically reached the top of the world!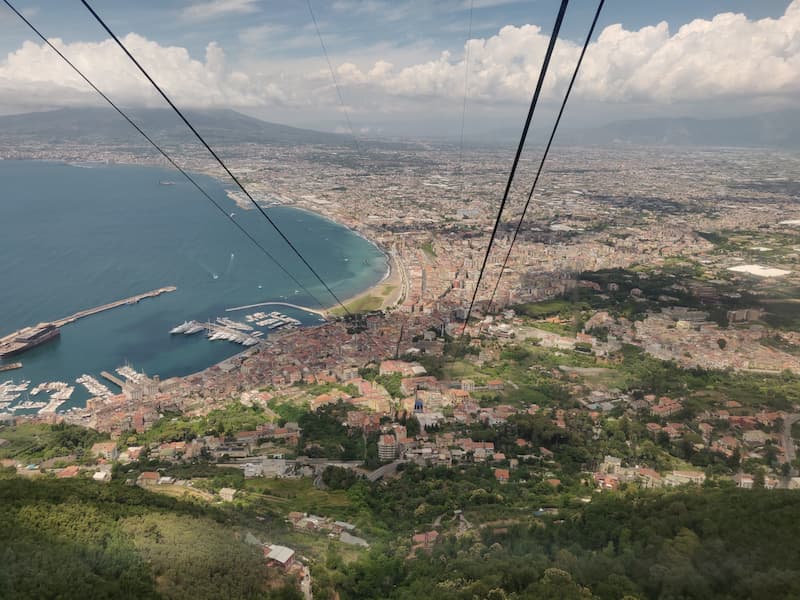 Eat at Buon Boccone
I wouldn't mention it if it wasn't so good! Buon Boccone is majorly a take away place (they call themselves a rosticceria) in Castellammare di Stabia with a small sitting area. I got lunch packed from Buon Boccone every day and the Signora at the counter was very sweet and patient especially if you're a foreigner speaking Italian. They have a variety of pasta, lasagne, fried food, finger food, meats, salads and vegetables to take away. The perfect spot for an incredibly filling lunch!
Drooling, much??!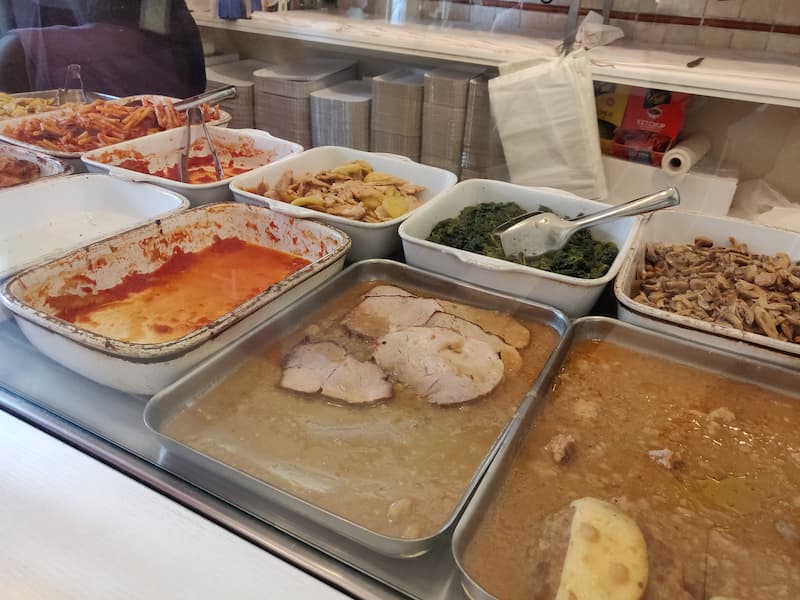 If I visit Campania again, I wouldn't mind spending time in this town again and meeting Carmen and the lovely store owners I befriended on my trip.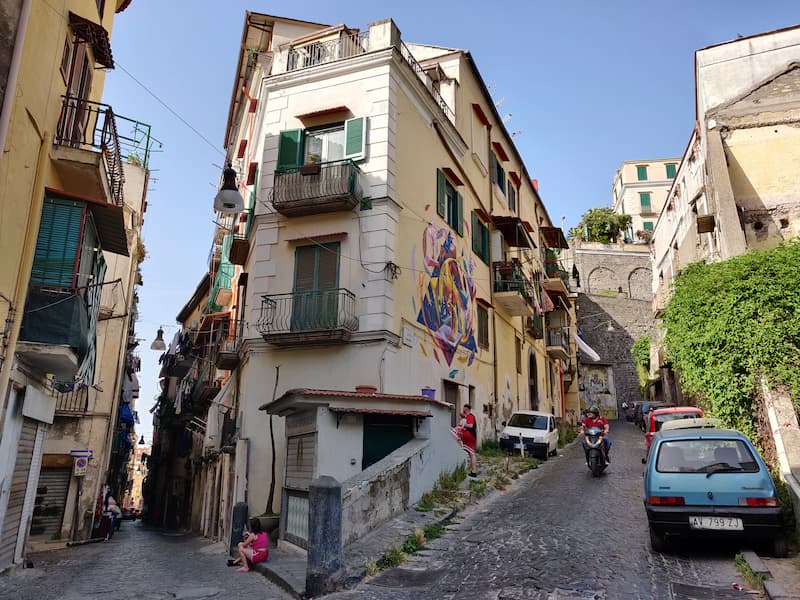 Pin this Post: