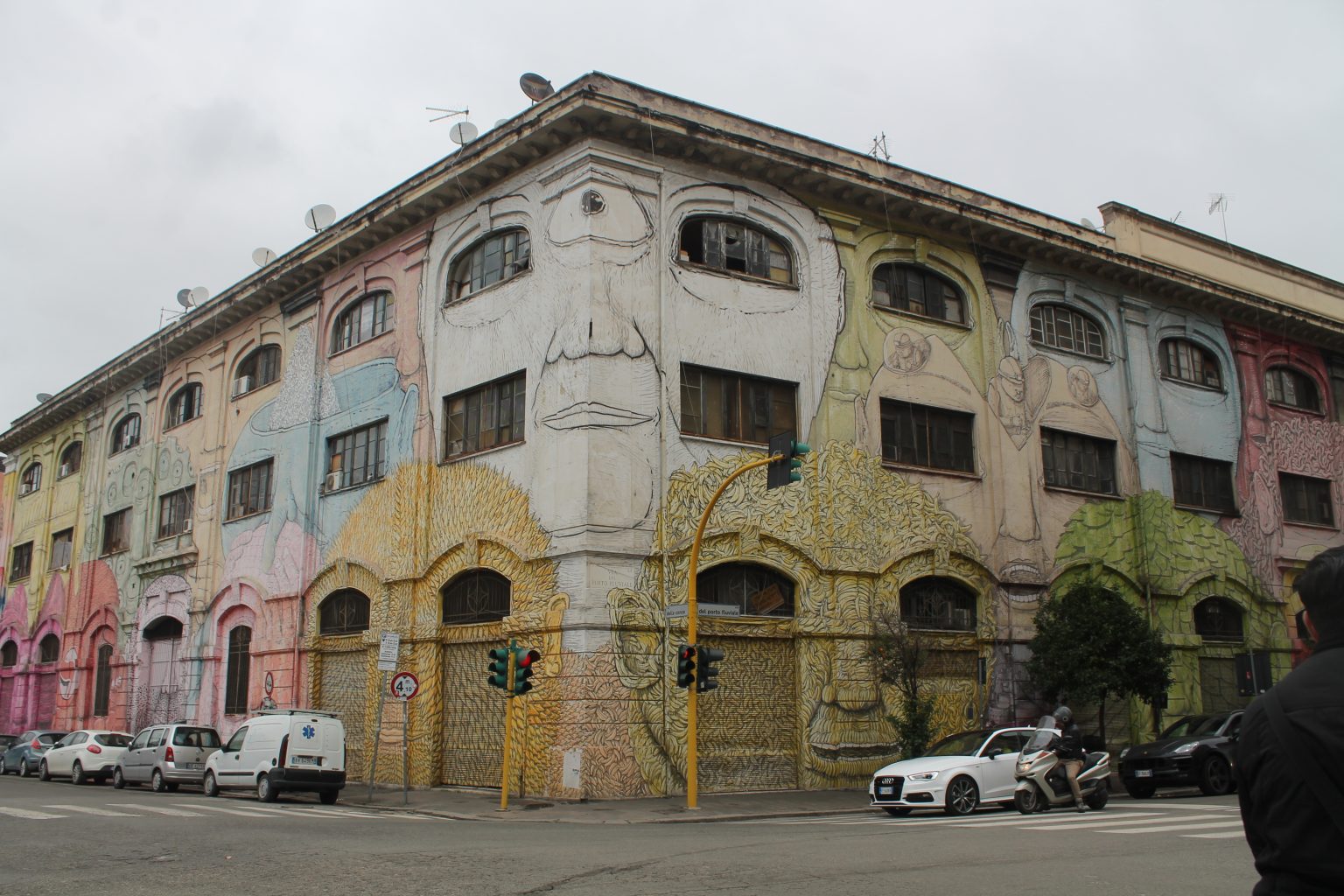 It was a cool crisp morning during #WinterInRome and our group was heading out to see Street Art in Rome with PersonalizedItaly.
OSTIENSE
Our first stop for Street Art in Rome tour was the neighborhood of Ostiense. The tour started with this 25th Anniversary Special Mural outside Cartoon Network's office. I thought it was striking and super cute since cartoons capture expressions in the best way.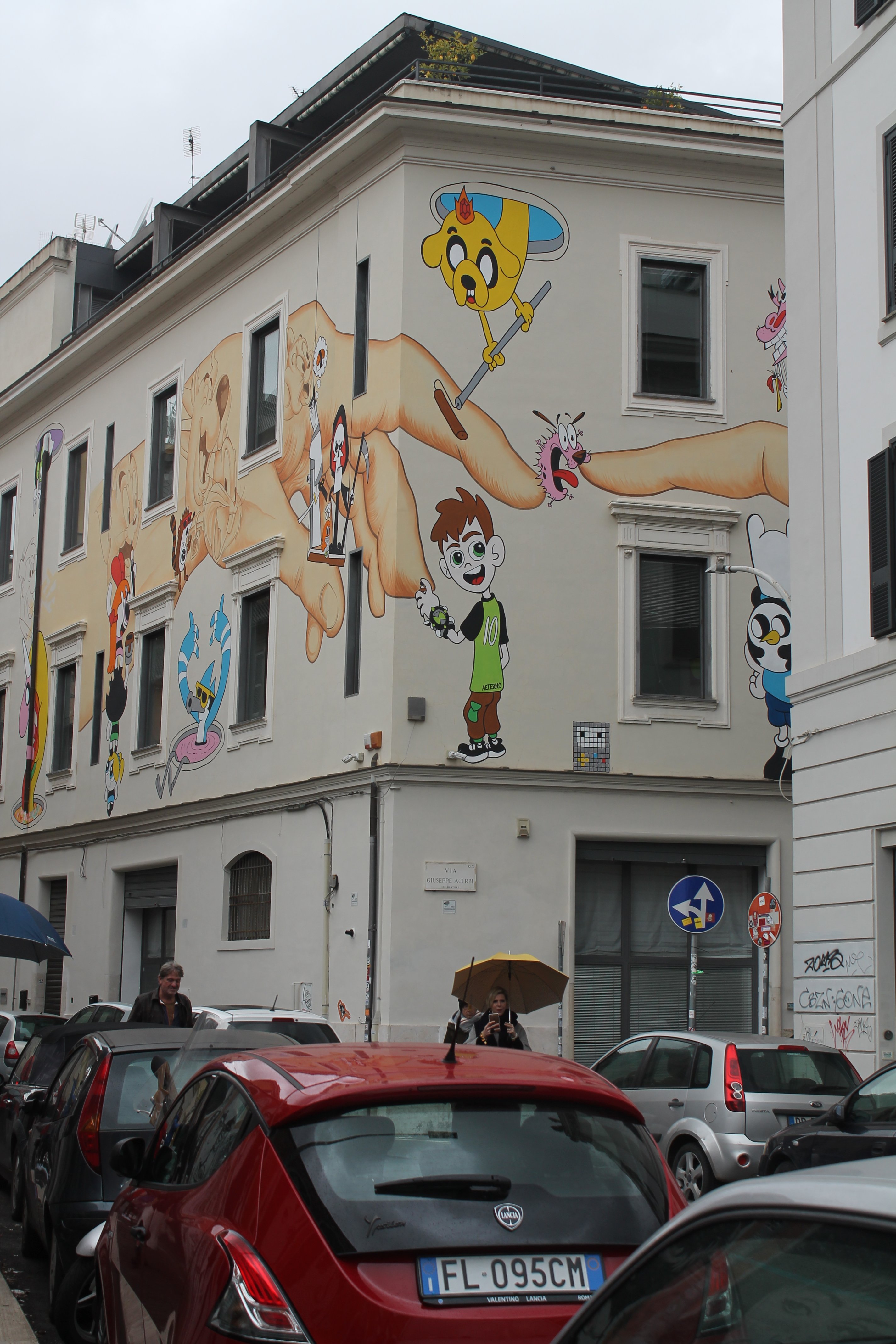 Then came the Wall of Fame….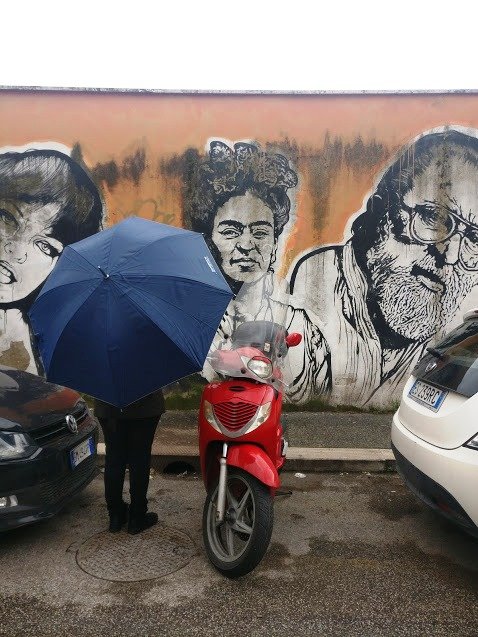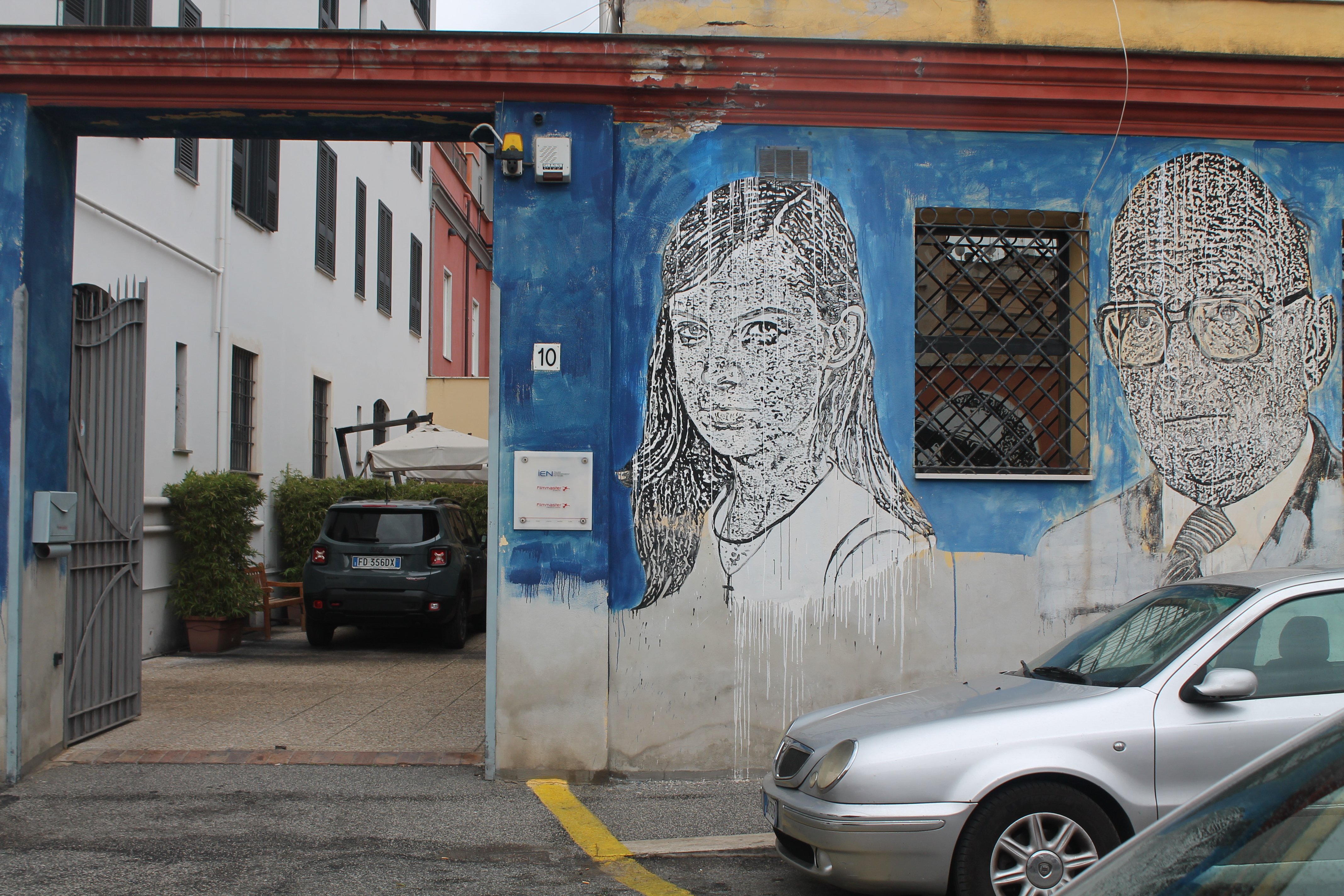 Another eye catching Street Art in Rome was this building below done by the artist BLU. It is on Ostiense's Via del Porto Fluviale and is the most prominent street art I have ever seen!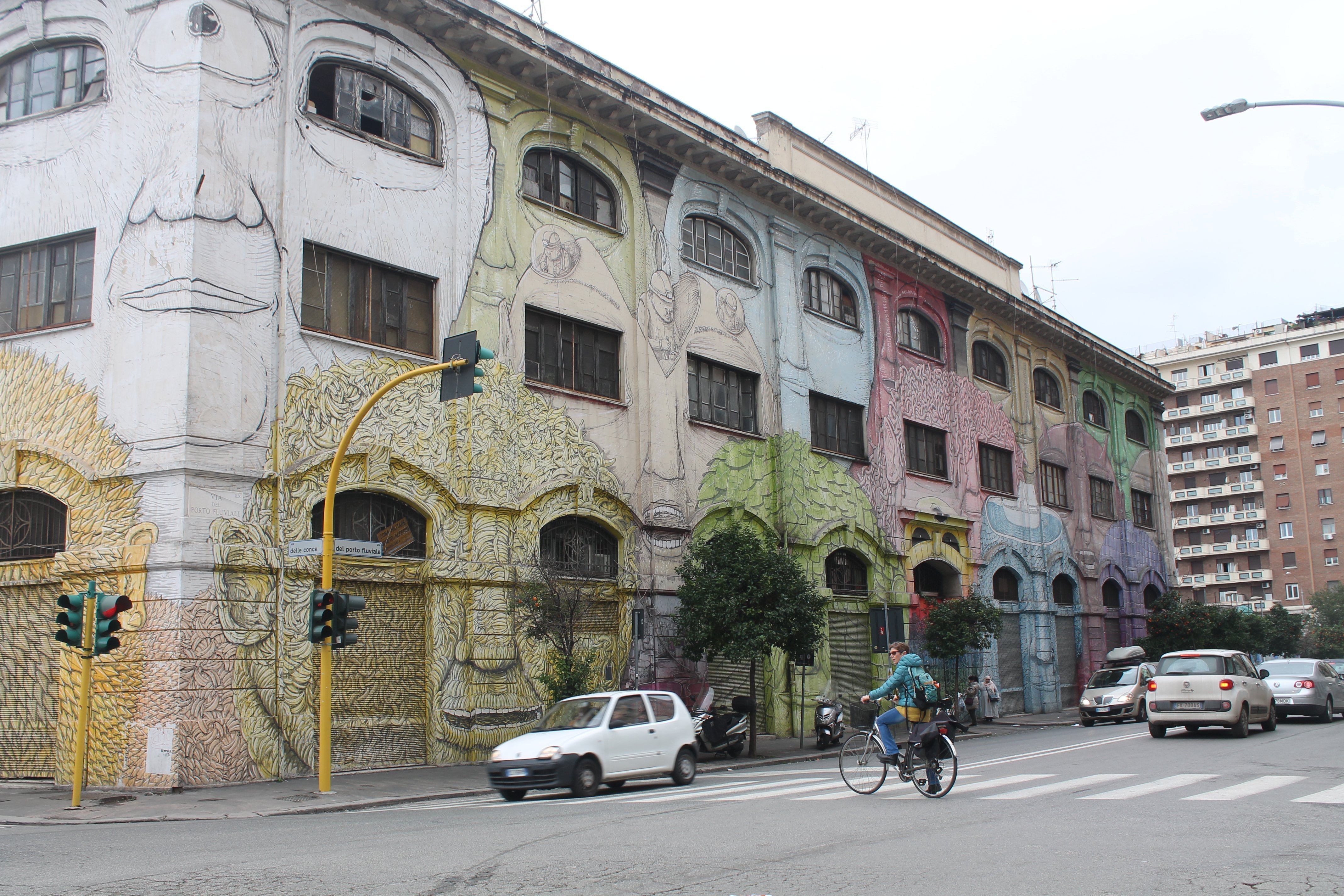 PIGNETO
Next stop for Street Art in Rome tour was the neighborhood of Pigneto where Italian Director and artist Pier Paolo Pasolini rules! He was in love with the neighborhood and artists have made sure to capture the visionary all along Via Fanfulla da Lodi.
For instance, Pasolini's face is behind this superhero and symbolizes a very famous article Pasoli once wrote for a newspaper. The title of the article was "Io so i nomi" (I know the names) and hence on the mural as well.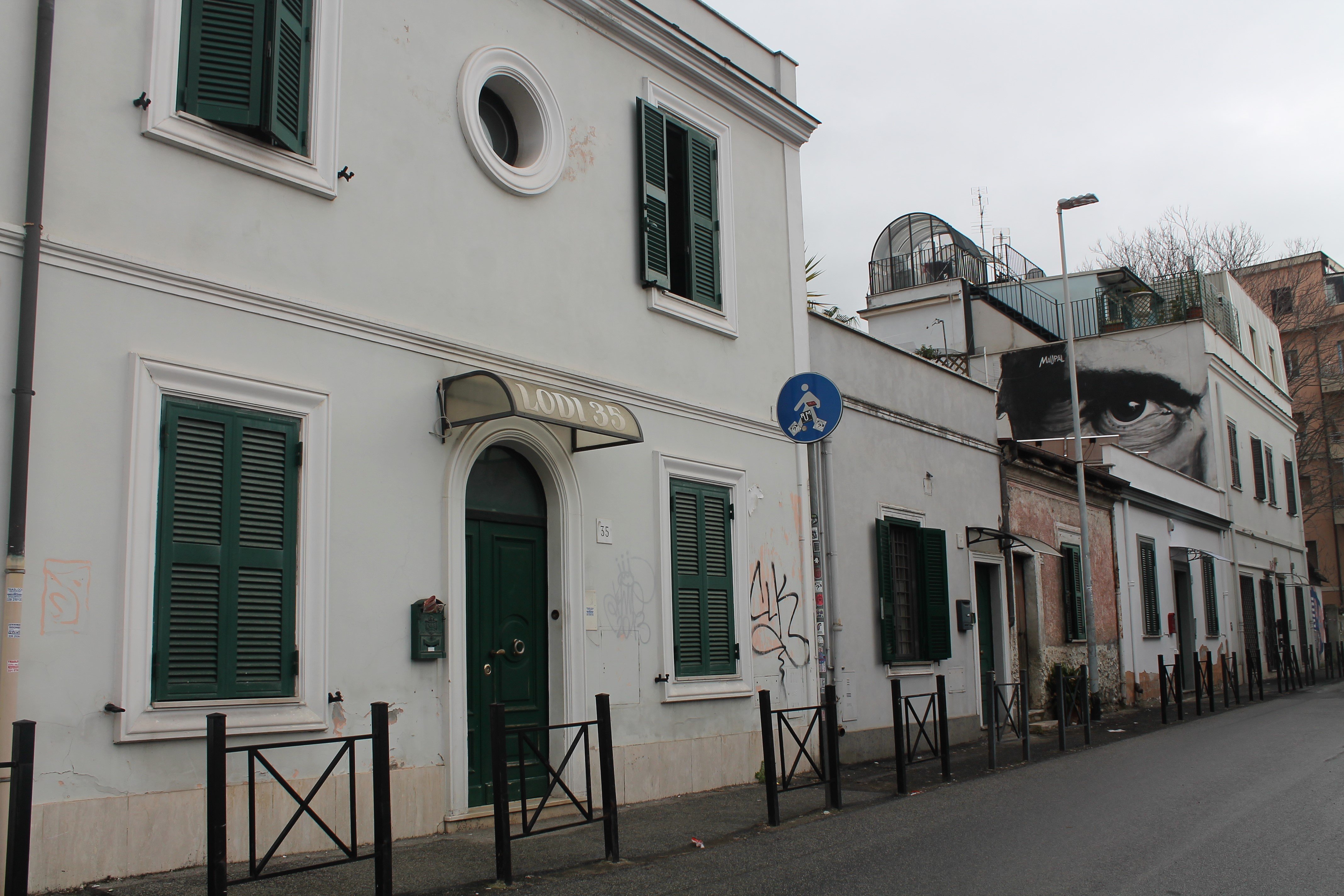 This famous face below, of the actress Margherita Caruso, is another popular Street Art in Rome. She played the young Virgin Mary in Pier Pasolini's film "Il vangelo secondo Matteo" (The gospel according to Matthew).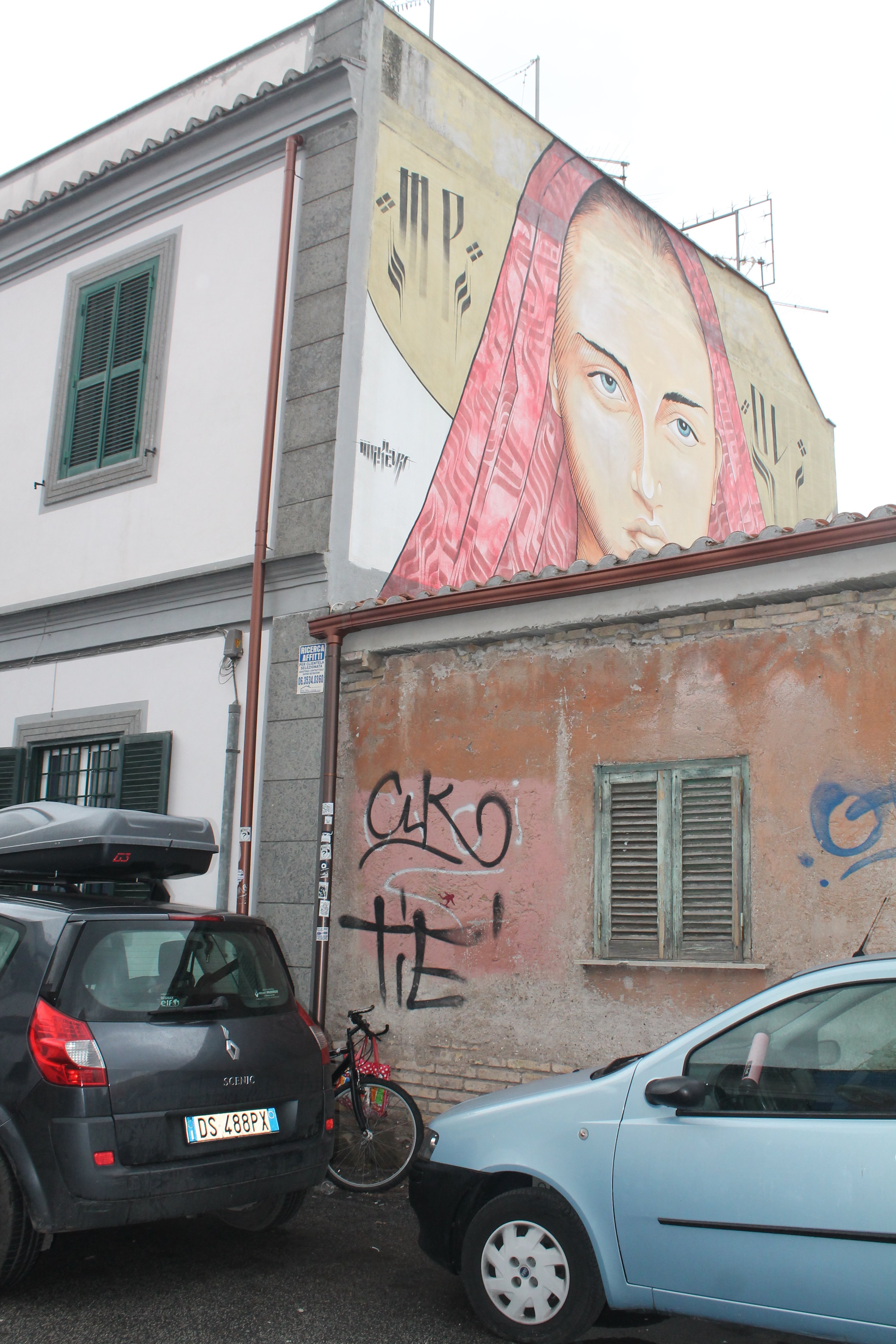 This slideshow requires JavaScript.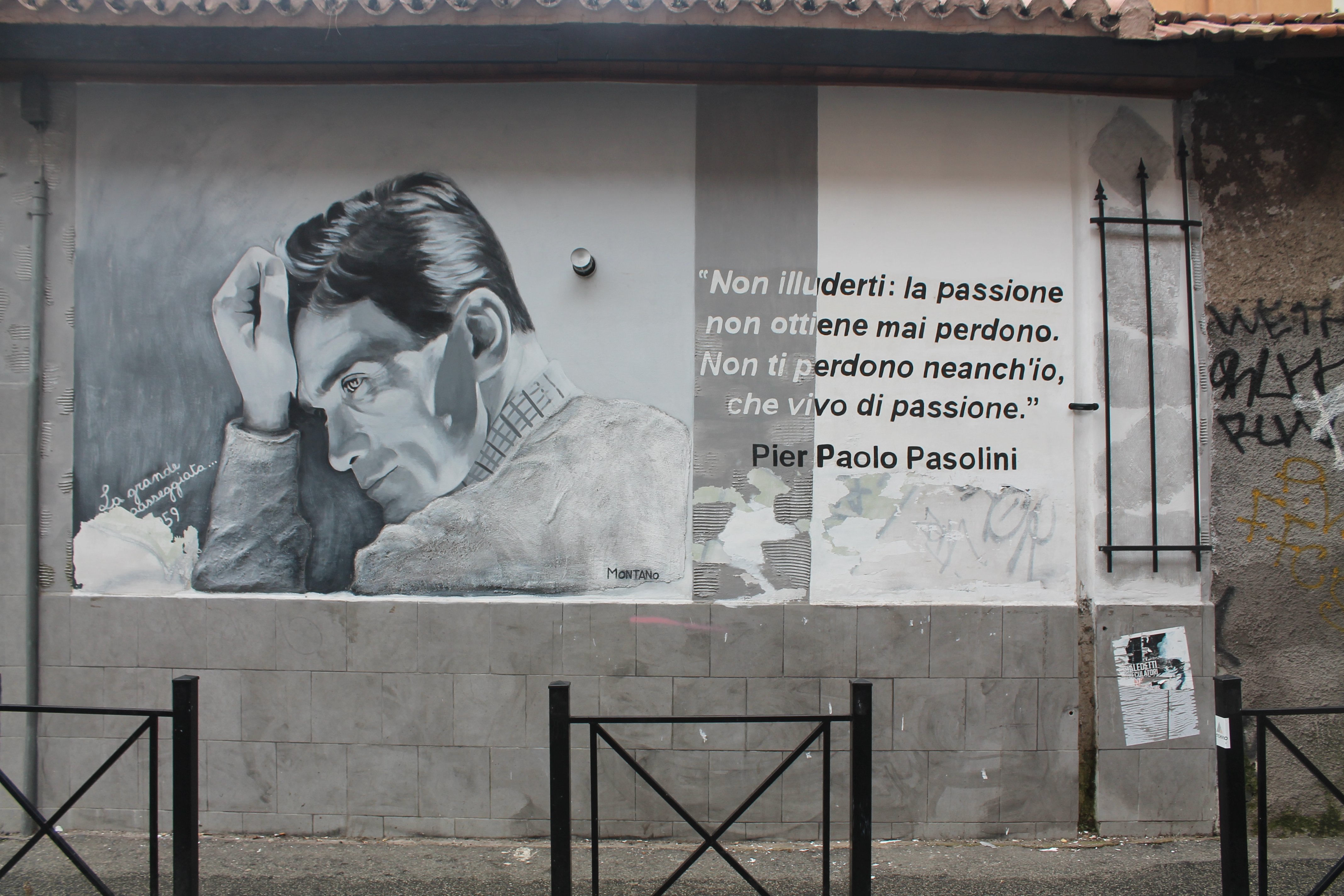 This slideshow requires JavaScript.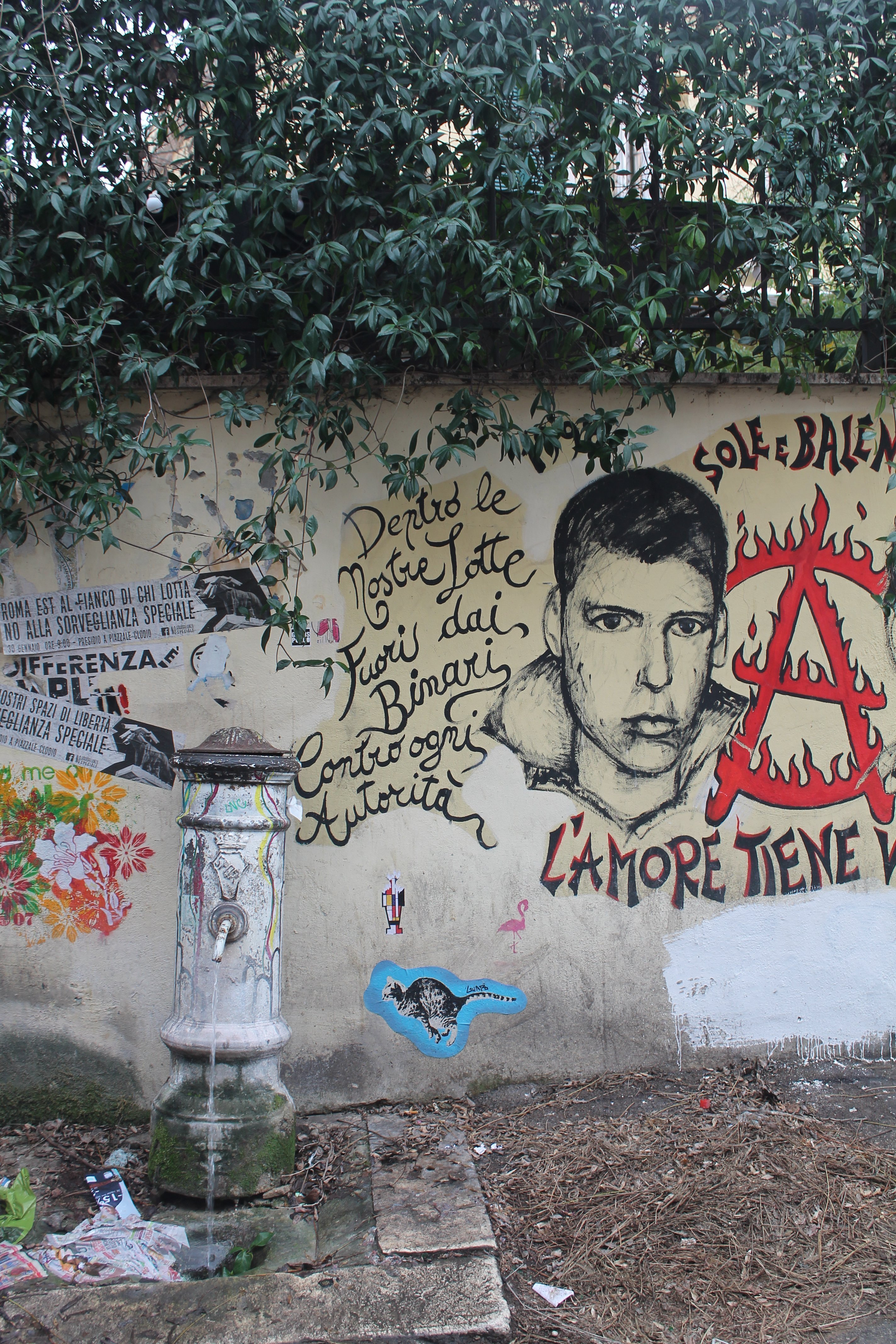 All in all, it was very interesting to see Rome's Street Art, definitely a fad and a great way to get off the tourist track. Special thanks to PersonalizedItaly and Linda from The Beehive who got this planned for our group.
What about you…. Do you like street art?? Do you enjoy this new "movement" of beautifying abandoned buildings and spaces to better a neighborhood??
PIN IT 😉
ACCESS THE ITALY RESOURCE LIBRARY!