There is no place more suitable to have a Climate Art Project than New Delhi. With one of the highest pollution levels across the world, the city unfortunately happens to be the most polluted in India. Italian Visual Artist Andreco, showcased the issues of environmental destruction in Delhi through Street Art. All the way from Italy to India, Andreco used art as a means to exhibit the impact of pollution in the city.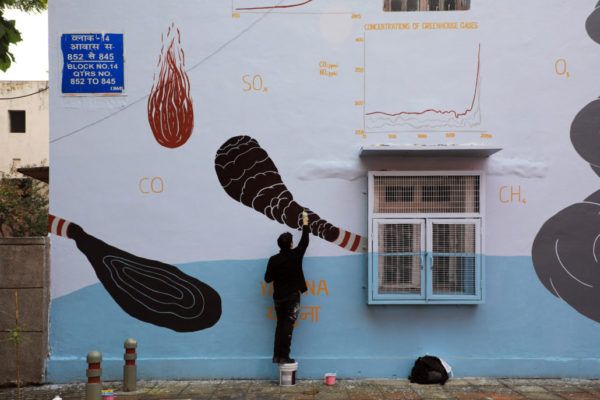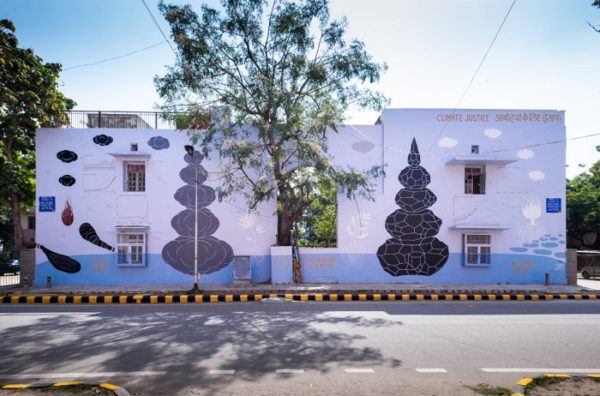 Climate 05- Reclaim Air and Water
The Climate Art Project, initiated in Paris in 2015, is Andreco's 5th project in the series. This unique plan focused on Reclaiming Air and Water which is a problem known to New Delhi since decades. In collaboration with St+art India Foundation and support from the Italian Cultural Institute of Delhi, Andreco's street art spans the famous "Lodhi Art District". Furthermore, the street art is done with Air Ink– a particular color made from smog.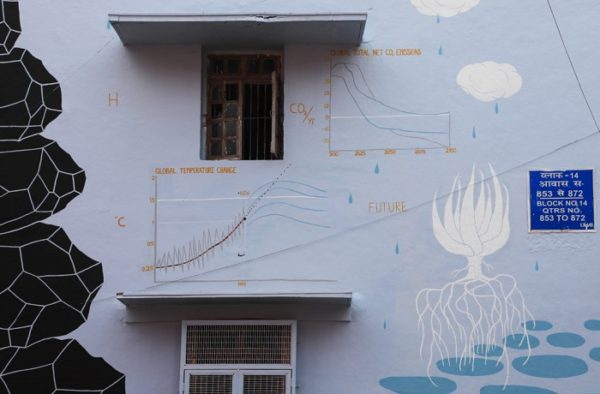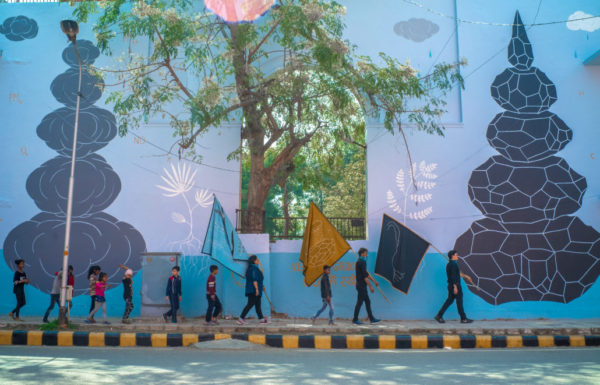 The wonderful wall art includes a wall painting that analyzes climate change with the help of charts and figures.
The aim of this installation is to offer a fresh perspective to the people of New Delhi. Additionally, it is almost as if this art is giving a chance to ponder about the impact of pollution and climate change in their city.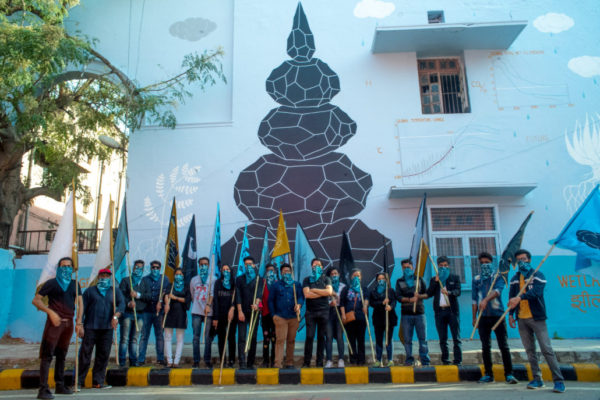 About Andreco
Andreco was born in Rome and grew to be an Environmental Engineer specializing in sustainable resources management. Since 2 decades, he has been researching and studying the effects of sustainability, urbanism, philosophy, anthropology, symbolism, ecology etc. The artist took major inspiration from data by NASA, CNR and NOOA to choose Delhi as the spot for his project. Follow Andreco on Instagram.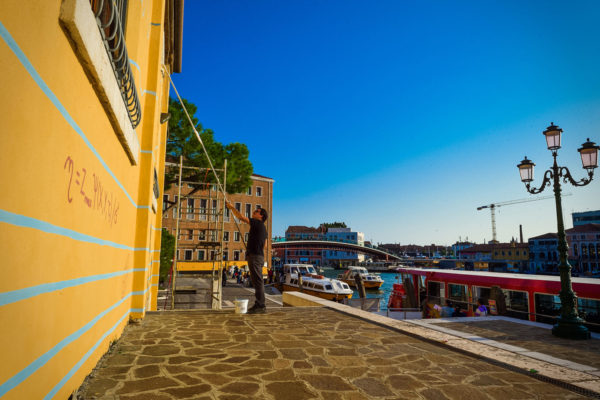 The Climate Art series has previously covered the Italian cities of Bari, Bologna and Venice as well.
Photo Credits: Akshat Nauriyal, Pranav Gohil, Jay Upadhayay, Andreco
Further Reading: