Do you believe we are meant to meet people for a reason?? So far, many people have come and gone in my life, but there have been some that I can vouch came for a very solid reason. Today I share about how I met one. Ikroop Dhillon, owner and curator of the Glass Art Jewellery brand Ikroop, was on my Instagram feed one day.
The article read – how travels to Murano in Italy was a "life changing" event. This captured my attention and I opened it to find an interview where Ikroop was talking about her glassware business for the Verve magazine. I was immediately enticed and soon contacted her!


Ikroop warmly asked to meet up for a cup of coffee and we chatted about her glass art jewellery and my love for all things Italian. Her story was dreamy as most of her business inspiration comes from the island of Murano-renowed globally for its glassware.


The best part is that her inspiration got the better of her when she decided to turn her love for glassware to a business! Most of her collection is inspired from her Murano travel where she saw beautiful art created from blown glass. She started the brand "Ikroop" after working with the famous glass artist Atul Bakshi. Once she gained knowledge of the process, she realized her forte and started making minimalist glass art jewellery. Her collection is versatile and classy, making it every woman's dream!
There are various colours fused together to create every type of pendants, rings, earrings and neck pieces. I felt that there is something for everyone on her website and I myself picked up a beautiful pendant that can be worn for both any kind of event whether a party or a business meeting.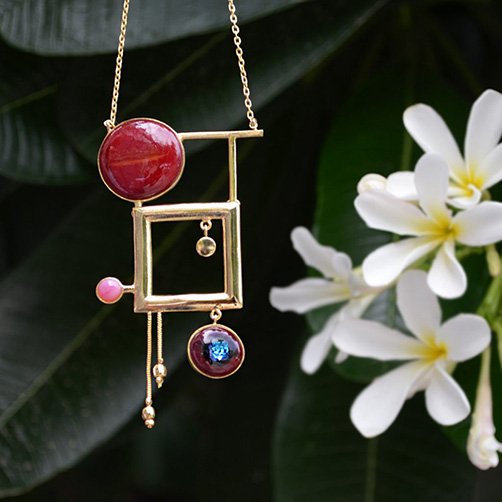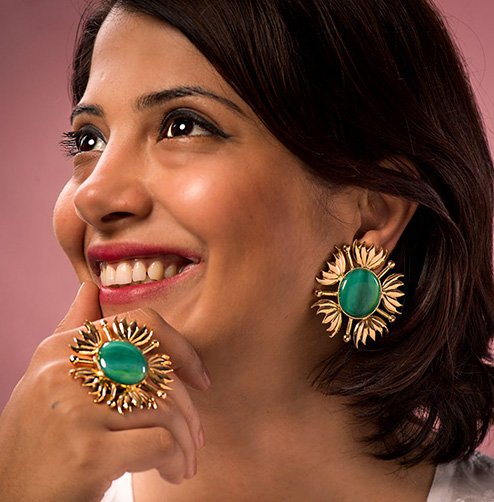 Owning a glass jewellery isn't common in India (as opposed to Italy).However, I hope that with brands such as Ikroop it becomes part of every woman's wardrobe. I would have never have imagined I'd meet a fellow Italophilie living only 7 kms from my house and inspired from travels to Italy as much I am!
Thank You Italy for another fabulous connection!
Follow Ikroop's stunning collection on her Instagram or Facebook page. Also check these great books on Italy and Venice.
Meanwhile, subscribe to my Newsletter.