You know Raphael?? (Raffaello) Of course you do! One of the greatest Italian painters from the 15th century, Raphael is a name I associate from my 7th grade history book. Well it seemed I followed his footsteps this year…..Or he followed mine….
Chasing Raphael: Rome-Urbino-Delhi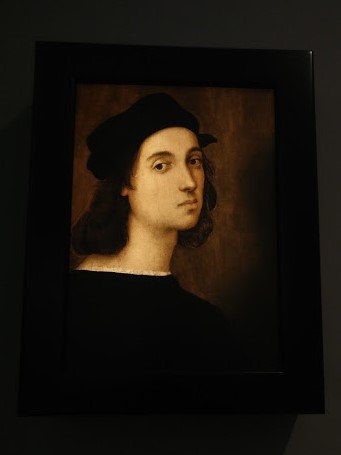 ROME
I was in Rome where Raphael is buried. The Pantheon (which is one of my favorite monuments in the city) is his resting place where he supposedly asked to be buried. I visit The Pantheon every time I go to Rome and this time was no different….That was the first of seeing Raphael.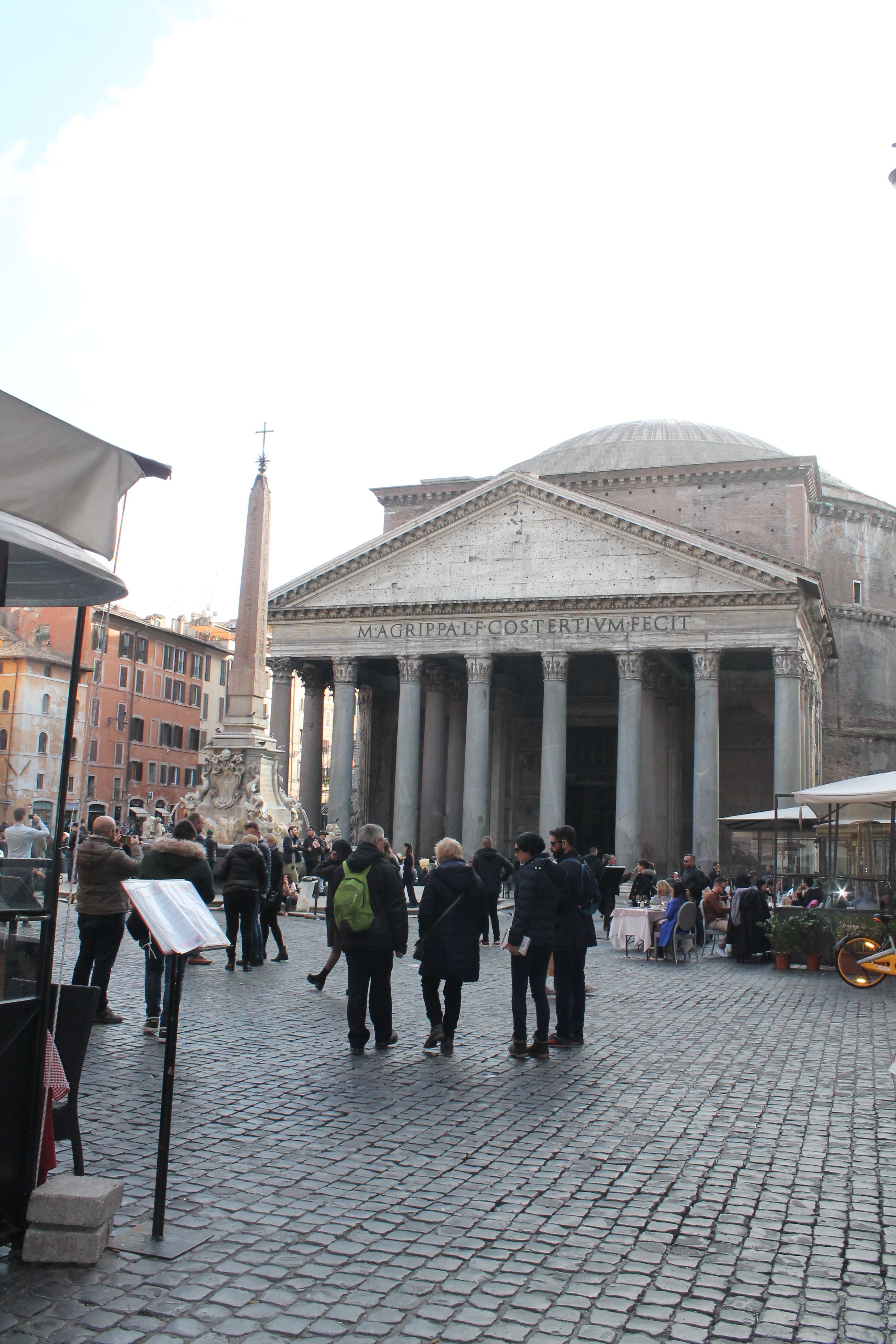 URBINO
After Rome, a week later I found myself in Raphael's home town! Urbino is the town where he was born and it is wholly and solely his town. You cannot mistake it as you see postcards, stores and streets named after him. Below is Raphael's house and that is how I met Raphael again.
I took a tour in town with Giovanna Luminati from Urbino who is extremely passionate about languages and her land. She enlightened me about her wonderful town completely. If you are ever in Urbino, drop her a message and take a tour. You won't regret! She can be found on the official Tourism page of Pesaro Urbino.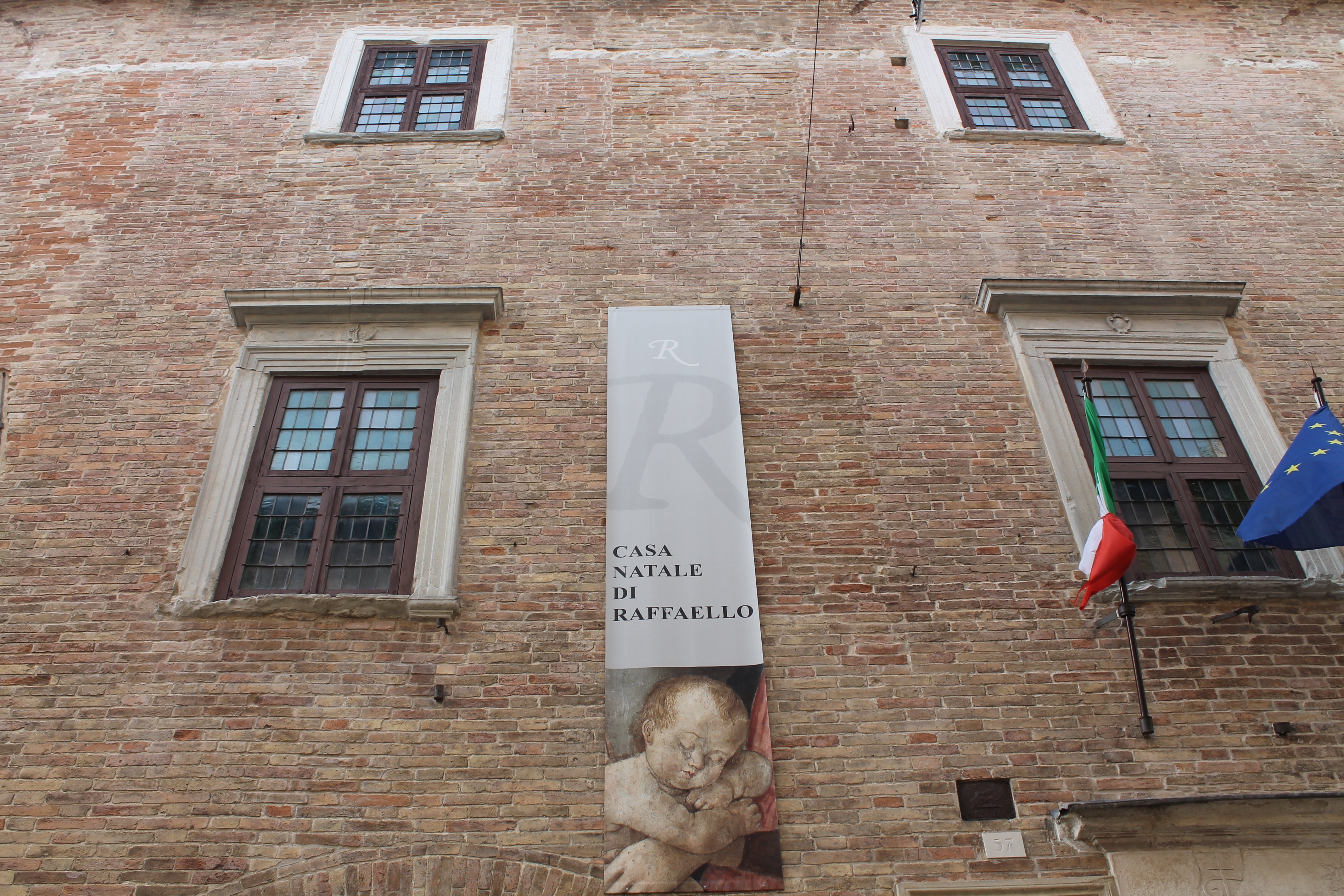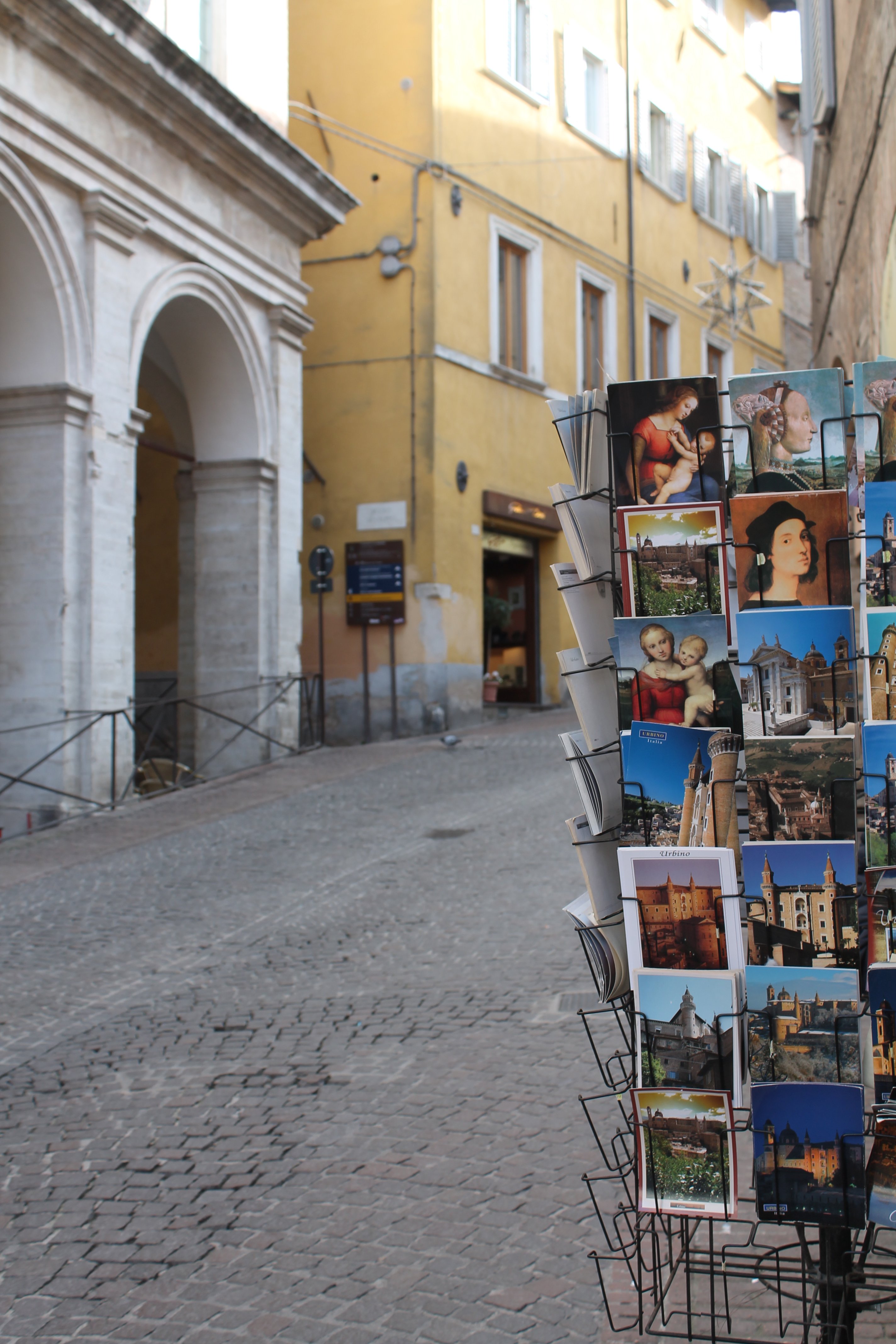 DELHI
I returned back home to Delhi and found out that there was a digital exhibition of 35 of Raphael's works! Unbelievable. My parents and I went to see it.
Some unedited pictures from the wonderful digital exhibit follow. These truly capture the painter's life of less than 4 decade aptly. What a coincidence to get a chance to "meet" this extraordinary painter again and that too 3 times in 3 weeks!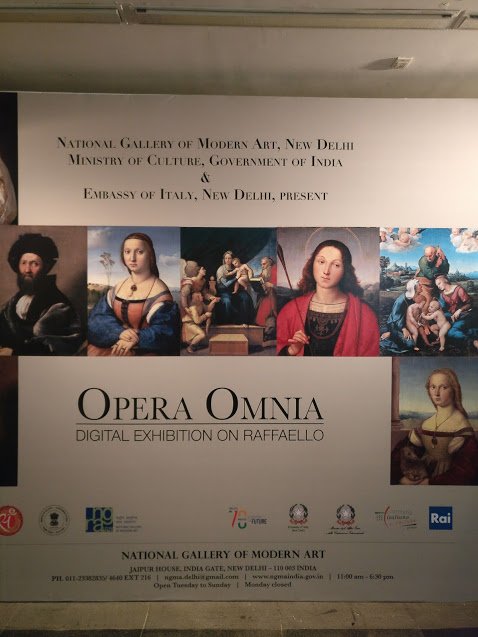 La Madonna di Foligno was painted first on wood and later on canvas. In 1797 the French took the painting to Paris. It was only returned to The Vatican in 1816.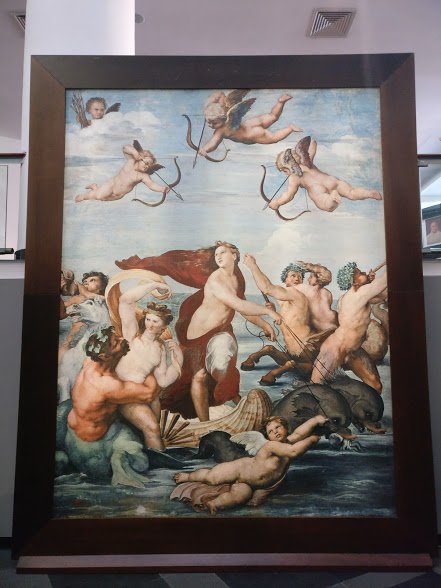 Il Trionfo di Galatea was commissioned to be made for Villa Farnesina in Rome. Dolphins and winged cupids! What's not to like??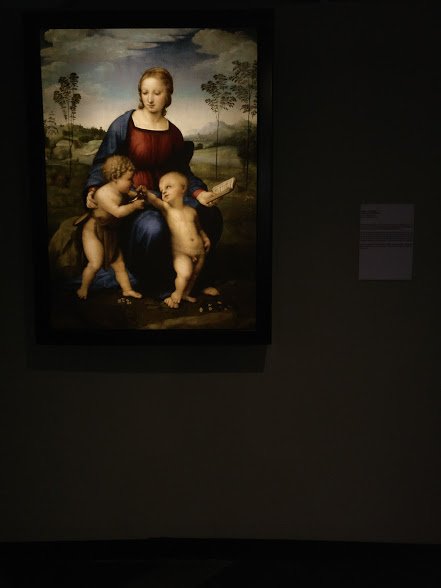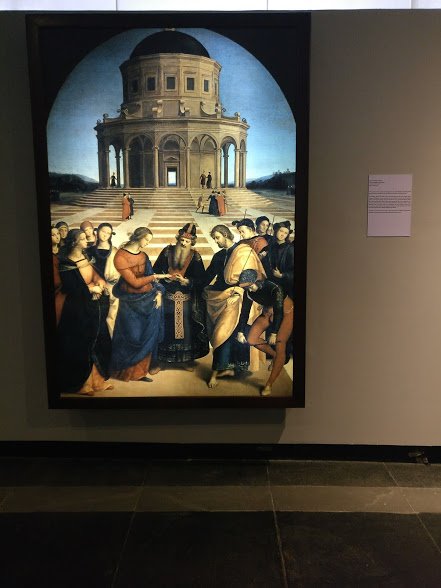 Sposalizio della Vergine was painted by Raphael when he was only 21! Simply mind blown! The original is now housed in Brera, Milan.
There were many other paintings of his that I wasn't familiar with, some of them I saw for the first time. However, the gallery has all the information you need and is definitely worth visiting if you are an art lover.. Or maybe go there just to say hello to Raphael like I did.
Thrice!

This slideshow requires JavaScript.

This slideshow requires JavaScript.


Price: INR 20.
Address: National Gallery of Modern Art, Jaipur House, New Delhi.
The exhibit ends on March 4th, 2018.

Related Reading: Palazzo Vecchio in Florence

Disclosure: There are affiliate links on my blog. If you click on a picture and purchase something through these links, I will receive a small commission (at no cost to you). Thanks for supporting Italophilia! Grazie tanto@!