The Piscine Romane or the Roman cisterns are located in the city of Fermo in Le Marche and form a huge underground archaeological complex. They are close to the main piazza and are built with mind blowing engineering details that makes it possible to use them even today.
Thanks to the Mayor of Fermo, DiscoverMarche and the lovely hosts from Vigneti Santa Liberata, I was able not only to see the historic site but also have a specially curated wine tasting inside it.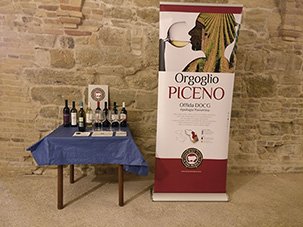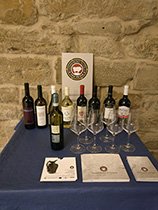 This slideshow requires JavaScript.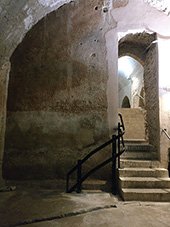 With our wines in hind inside the cisterns, we walked inside the dimly lit area which is believed to be built around 1 century A.D. It is a commendable feat that these cisterns made thousands of years ago work even today!
Can you imagine that even now they are in working condition and almost perfectly preserved??! I am unable to fathom the time, resources and brains gone into making them and having an underground method to provide water to the city till today.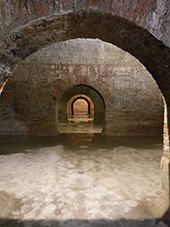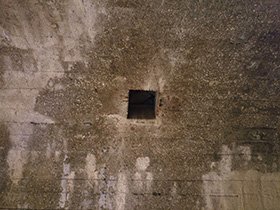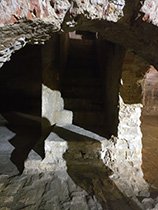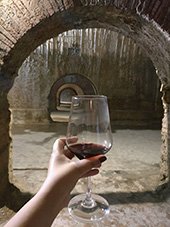 SALUTE! What an experience!
Important Info:
The entry to the Piscine Romane costs a mere € 6,50 which includes a guided tour along with entries to parts of Palazzo dei Priori, Teatro dell'Aquila and Scientific Museums of Villa Vitali.
A jacket is highly recommended when visiting the complex as the underground is extremely cold.
The Piscine Romane are one of the most intriguing places in Le Marche and one that should not be missed if you are crossing by or in Marche.
For more information visit the town's official page.
Add your email to access the Monthly Italophilia Newsletter!