The Piscine Romane/Cisterne Romane/ Roman cisterns are located in the city of Fermo in Le Marche. If you're in the area, you should not miss visiting this marvelous engineering sight. Thanks to the Mayor of Fermo, DiscoverMarche and the lovely hosts from Vigneti Santa Liberata, I had a specially curated wine tasting inside Piscine Romane.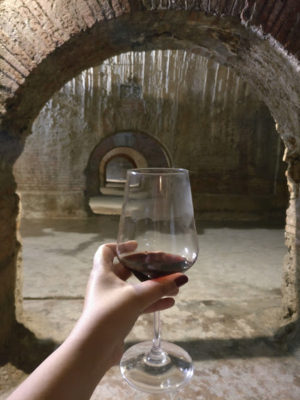 Wine Tasting Inside Piscine Romane
The Piscine Romane form part of a huge underground archaeological complex. Located just below the main piazza of Fermo, they were built by the Romans around 1st century A.D.
Piscine Romane were built with mind blowing engineering details that makes it possible to use them even today!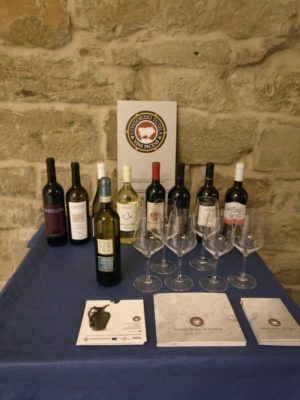 Along with my friends from Marche, I walked with a glass of wine in my hand completely in awe of how the Romans built structures. The dimly lit underground area was super cold but I felt fortunate to be able to stand on the commendable marvel of the Romans!
These perfectly preserved cisterns are worth visiting. I am unable to fathom the time, resources and brains that went into making them.
SALUTE to the ROMANS!  What an experience!
Important Info:
The entry to the Piscine Romane costs a mere €6,50 which includes a guided tour + entries to parts of Palazzo dei Priori, Teatro dell'Aquila and Scientific Museums of Villa Vitali.
A jacket is highly recommended when visiting the complex as it is extremely cold.
For more information visit the town's official page.
Also read 10 most beautiful places in Le Marche to get a sense of the region
Pin this Post:
Read Next: