Recanati in Le Marche is a literary town of/for/by the Italian poet Giacomo Leopardi. I say that not only because Leopardi was born here but also because he spent a majority part of his life writing poems inspired by the town. Even though Leopardi had a conflicting relationship with Recanati, one of his most famous poems "L'Infinito" (The Infinite) was written from a solitary hill of this town. This hill is now a famous vantage point and is known as "Hill of the Infinite" with views that go as far as the Sibillini Mountains.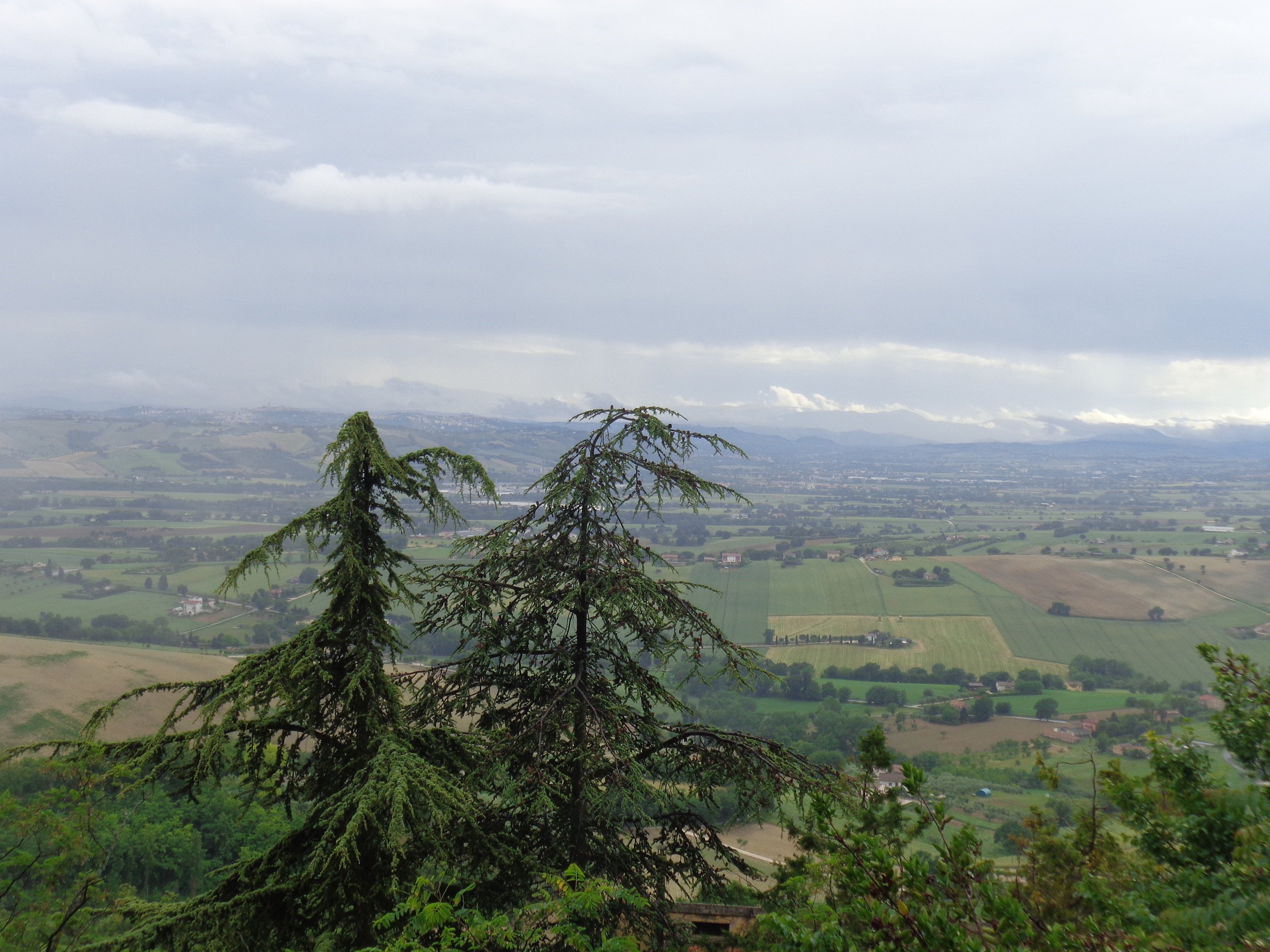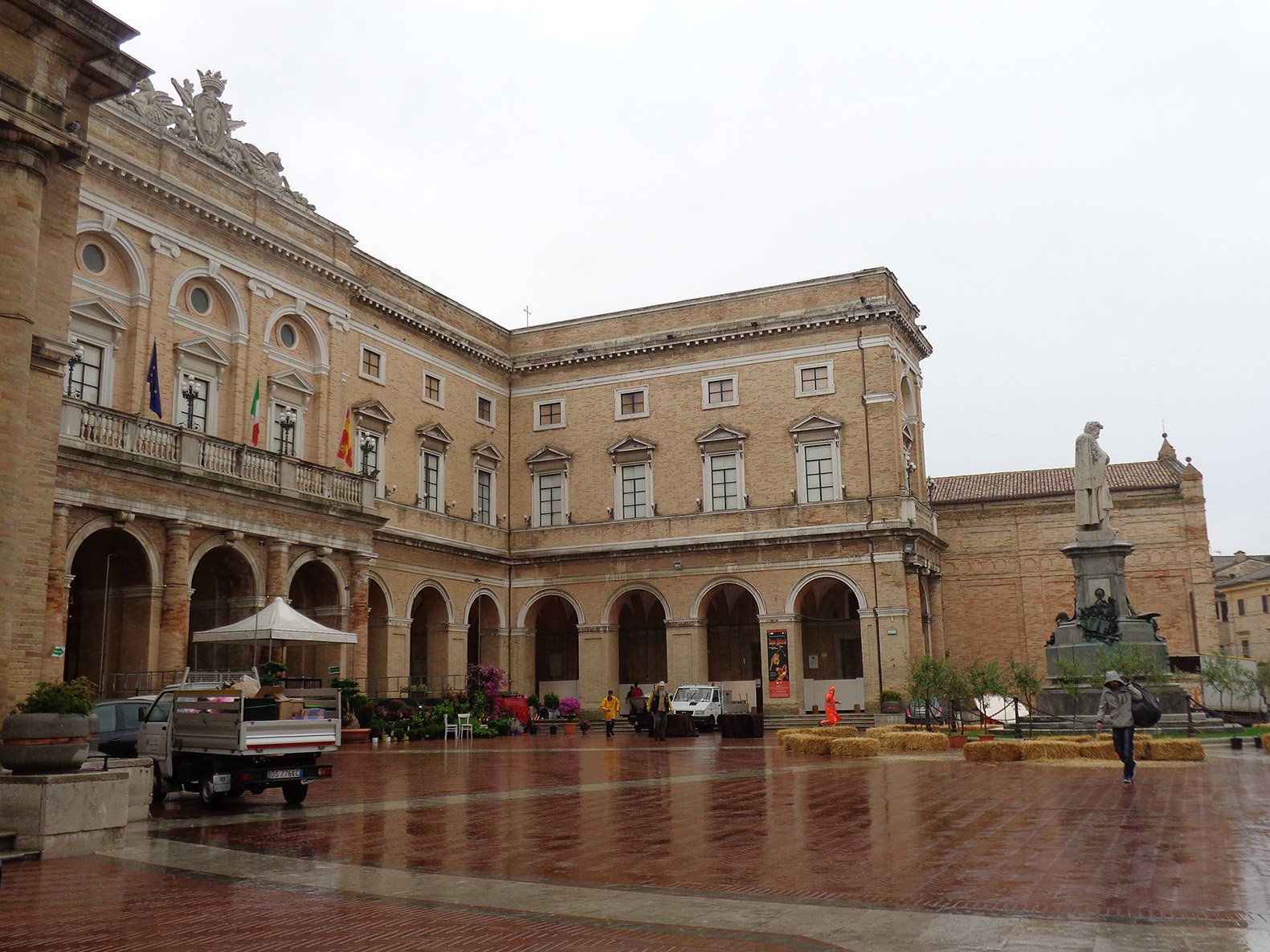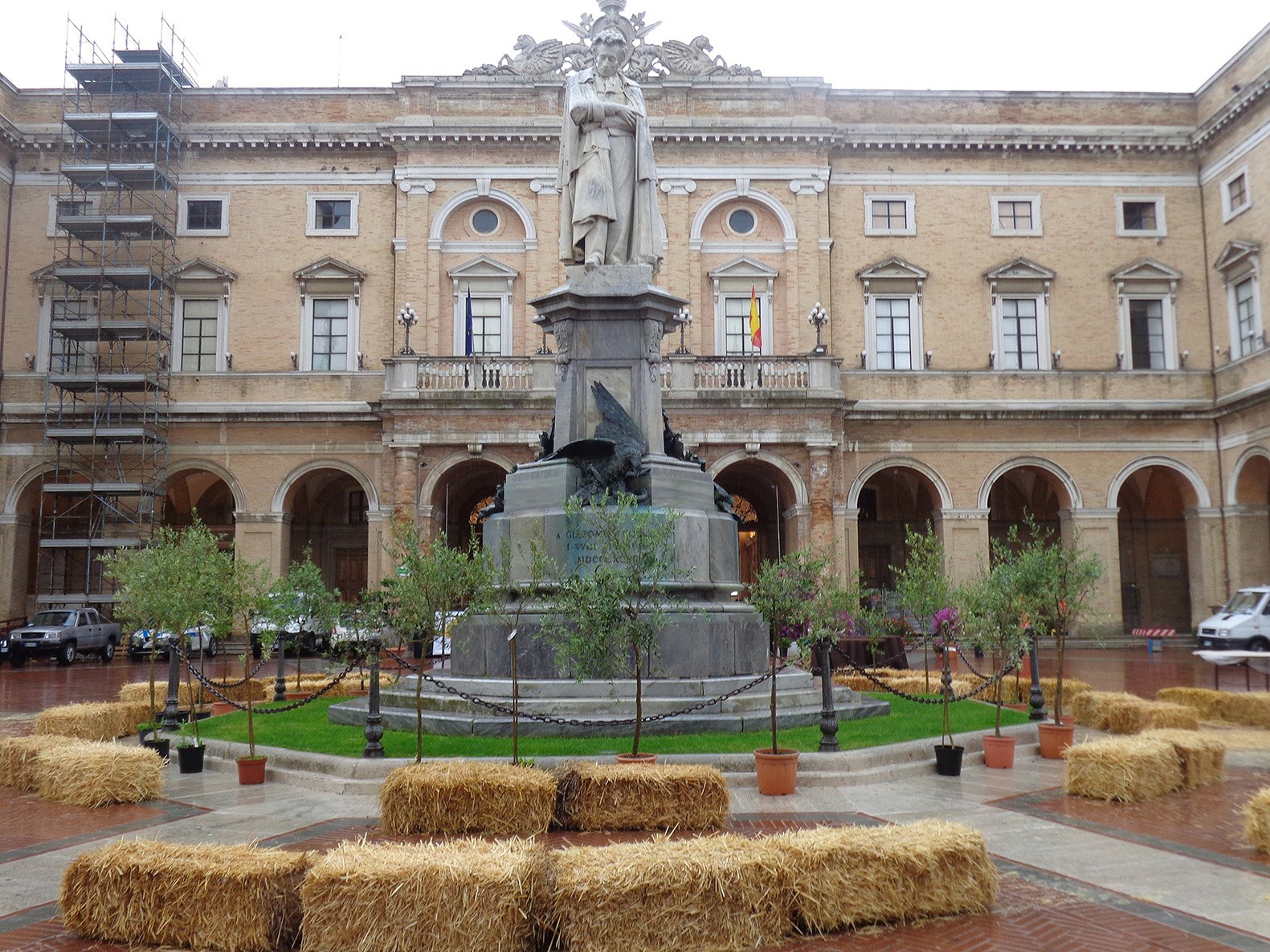 Giacomo Leopardi wrote many poems in his short lifetime of 38 years but there are a few that stand out.
"A Silvia", published in 1828, shows his sad and tumultuous life state as he describes a girl he is in love with. The girl lives opposite the piazza where Leopardi's house is but he cannot win her as she is below his stature.
Another popular poem "Il Sabato del Villaggio" (Saturday in the Village) describes the same piazza opposite his house and tells the tales of people who come and go.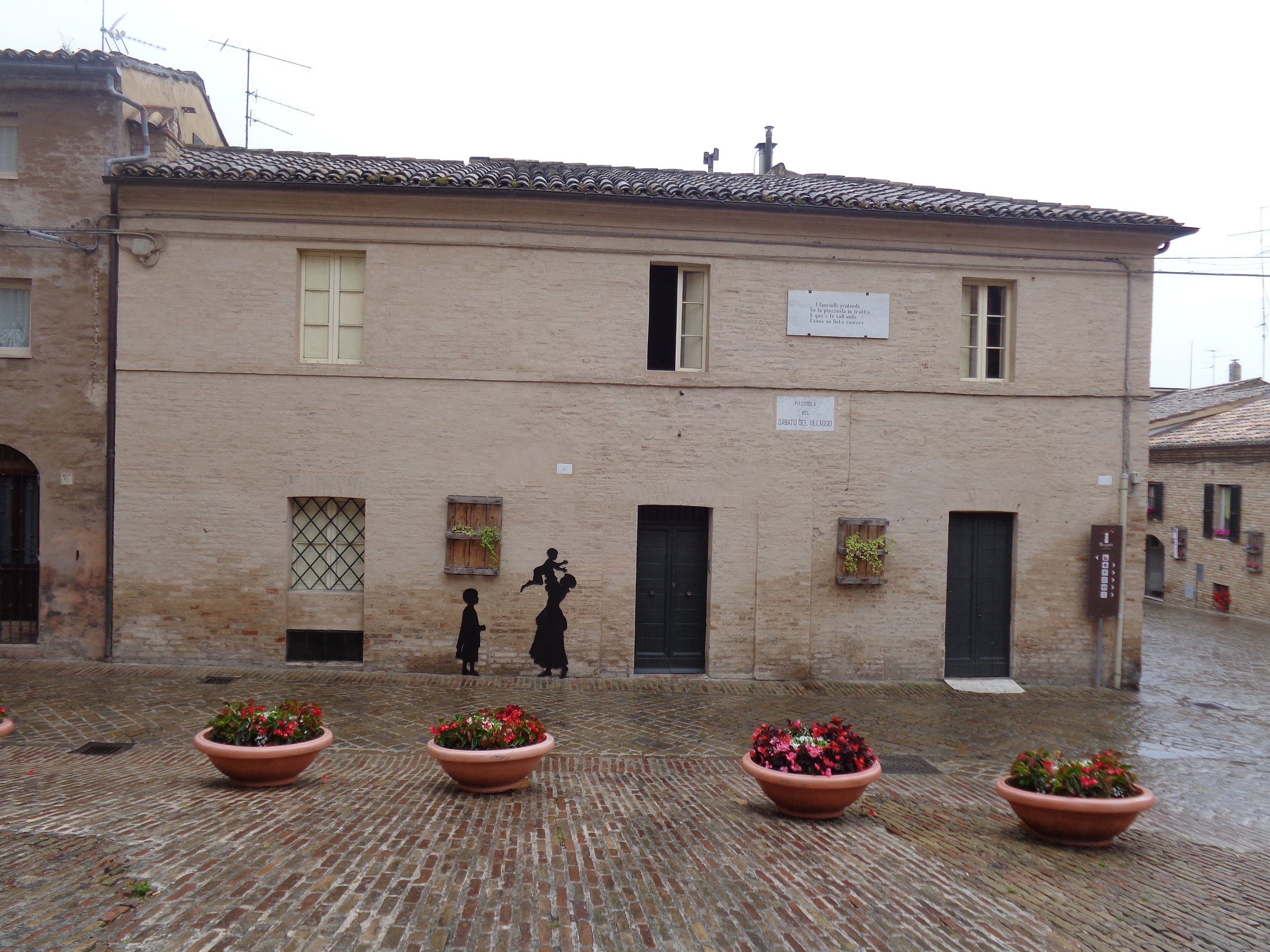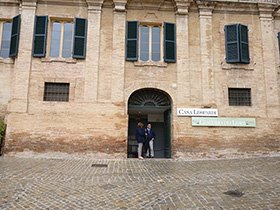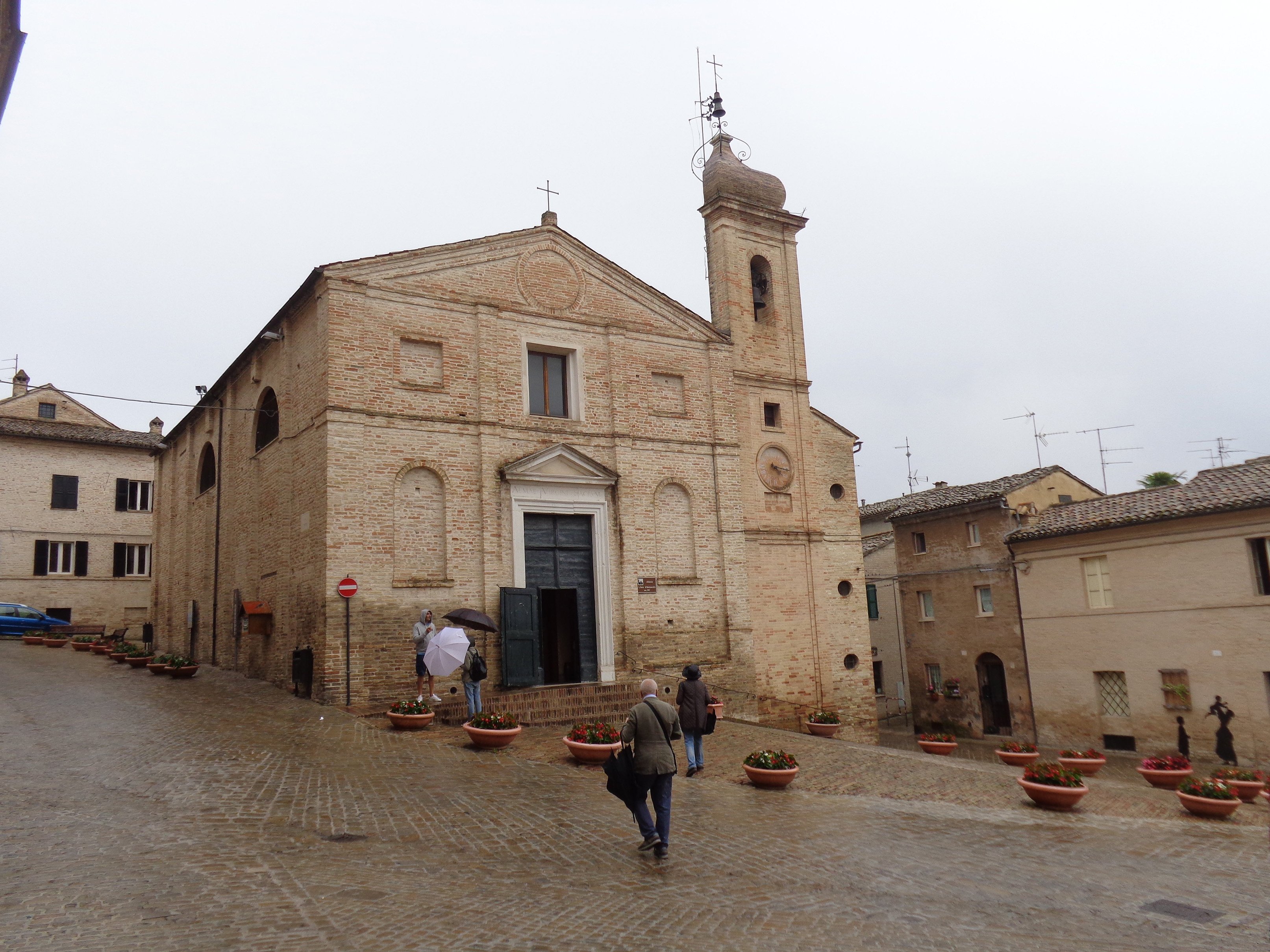 This slideshow requires JavaScript.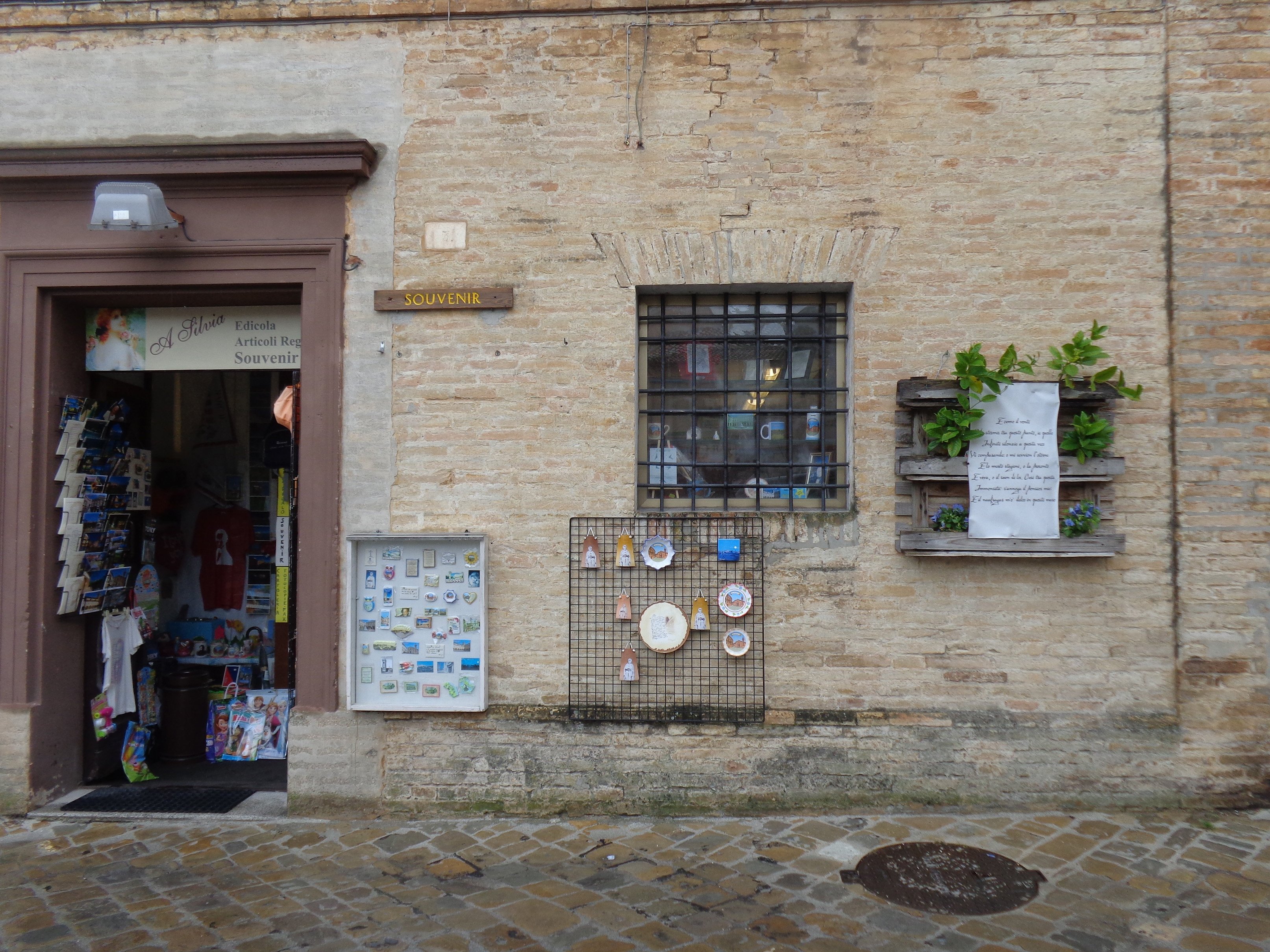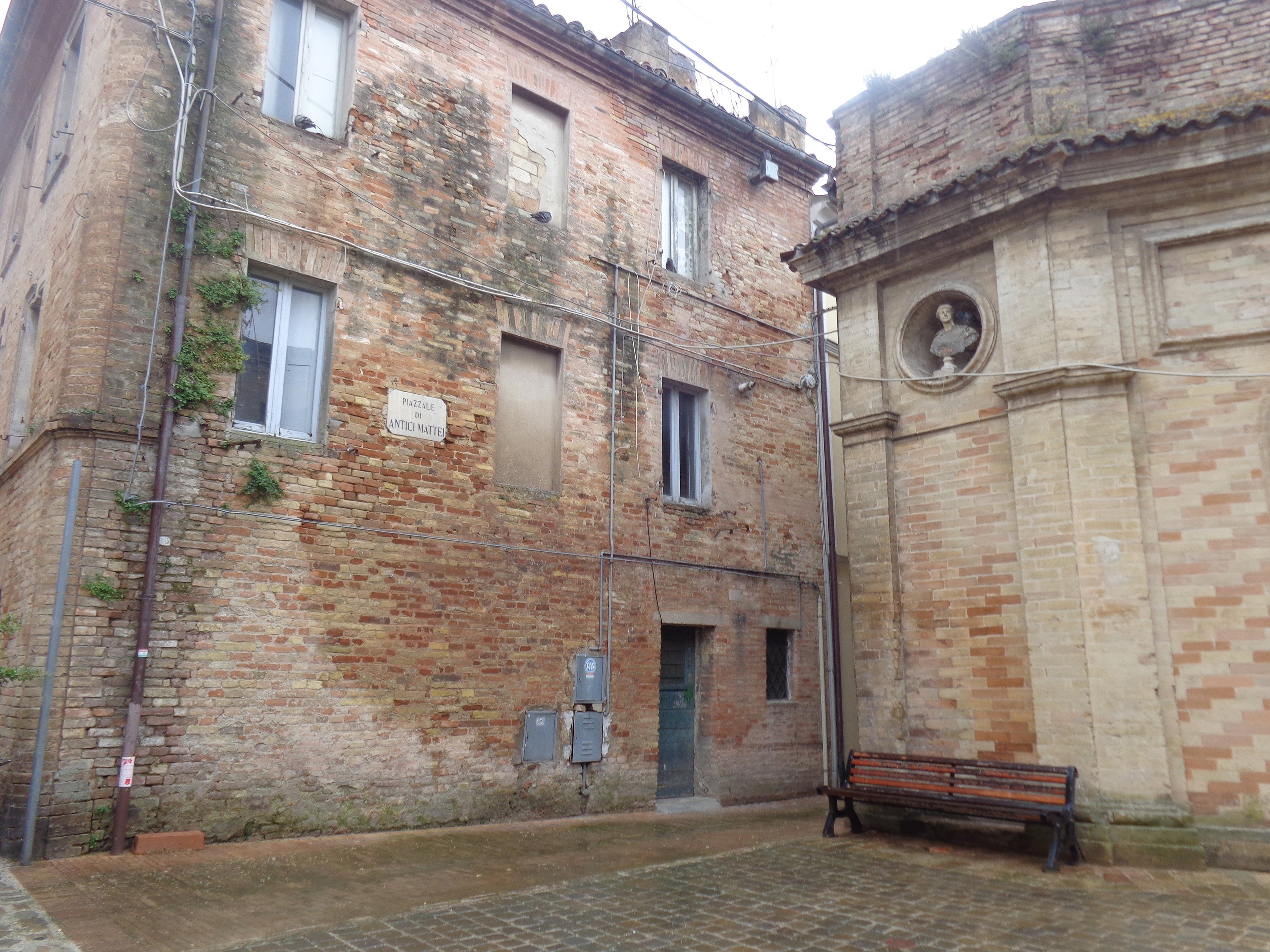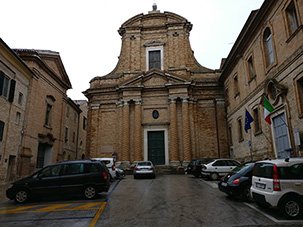 Recanati is a fascinating town that evoked a sense of sadness in me. Even as I write I remember the feeling of walking through the streets and thinking of the story of Leopardi.
In 2014, the popular film "Il Giovane Favoloso" (Leopardi) captured the essence of the poet. Ever since then, the town has been revamped and the streets are decorated with the poems of Leopardi at every bend. It gives Recanati a real picture of being called a Literary city.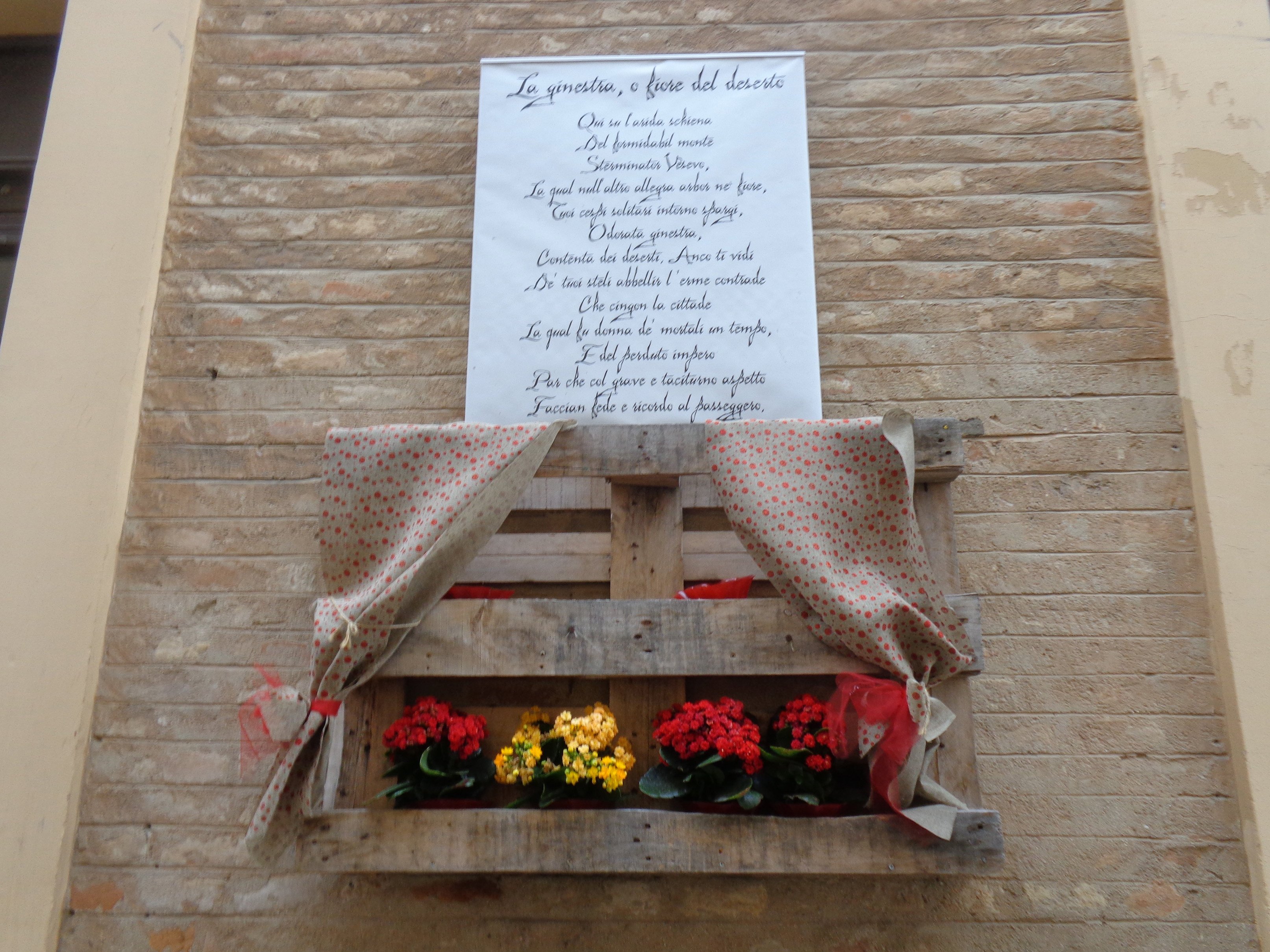 Giacomo Leopardi: 1798-1837
Related Reading:
Medieval Fermo and it's historic Sites
Numana: A Jewel of the Adriatic