I missed my 7 year blogiversary so I thought it was befitting to do a post and share behind the scenes on Italophilia.
As you know I've been creating Italy focused content since years now. Italophilia started as a mere diary to record my Italian travels back in December 2013. Today it is the Biggest and Only INDIAN Blog on Italy. I mean when I started writing 7 years ago I was on blogspot, then I moved to different versions of WordPress having no idea how blogging works. I didn't even know I could earn money from it. I have always kept my passion ahead and over the years learnt a lot about blogging and writing good quality content that helped me grow both as a person and a blogger. So all in all, I've really put everything I have to this website of mine, without any sort of external help for my content.
Moments of Self Doubt
But yes I have had my moments of self doubt. It is not all rainbows and sunshine. Honestly, I have not had it easy. It's been a very slow growth for me. Initially when I started, I was doing it without a plan and then when I had a plan I realized, there are a tad too many blogs on Italy. And while that is great for community building, there is also a lot of unsaid competition that no one talks of.
So yeah, I have had self doubts and instances where I wanted to quit. I thought of leaving this blog very recently during the pandemic too. Sometimes my frustration knew no bounds and I was constantly comparing my work with others. This still happens of course and I know it is not healthy. I partly blame the voice inside my head.
It also got worse when I heard some folks telling me that I had a niche blog that no one would read and that it would never really work. (Well I guess I proved them wrong?!)
Against all Odds
Anyhow despite all of these problems, I did not give up, in a way. I'm so glad that these apprehensions and fears did not get the better of me and I continued to believe in myself. With the help of this awesome community of readers (YOU) and my loving husband and family who have always supported me, I was able to make it through.
In a way I'm pleased that I ignored the voice in my head a million times and still do it every single day. Let me tell you that blogging is not easy and it is certainly not what it used to be. But if you have your heart set on writing something, do it. For me, it was only possible with an investment in the blog + consistency+ passion + LOTS of hard & smart work.
Against all odds.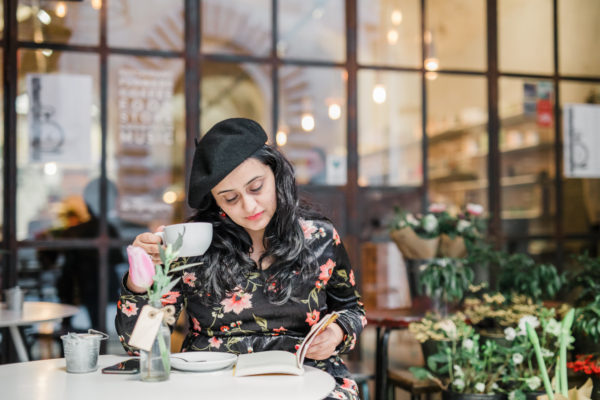 Thank You!
For this, I really have YOU to thank! Because you're the one who's reading my blog, you're the one interested in what I have to say. Had it had not been for you I would not have been writing this post either.
I'm super grateful for your everlasting support to keep me going!! 🙂 Thank you!
But this time I'm clear that I want to take it one step further.
Join me on Patreon
As a thank you for loving my writing and blog, I am here to offer you a choice of an exclusive paid monthly offer! (No this does not change anything to do with my blog that you're reading)
This is something I've been meaning to do and explore since a year but never mustered the courage to do it! I really hope you consider becoming a Patron of Italophilia to enjoy more Italy focused bonuses.
Join me on Patreon as a paid monthly member of Italophilia.
Patreon is a community which helps in supporting your favorite content creator. On Patreon, you can pay a certain amount every month to support them for their content creation. (Of course you have the choice to cancel any time but I hope that doesn't happen!)
If you become a Patron for Italophilia, depending on the Tier you choose, there will be unique Italy focused content. And by that I do not mean blog posts.
You will receive:
A short story on Italy that will feature a snippet from my travels
Special discounts on B&Bs in Italy as soon as travel opens up
Access to unpublished pictures from different Italian towns and cities.
Twice a year you will receive a digital print on Italy which you can download on your computer and frame in your beautiful home!
A Free book set in Italy for my dedicated Patrons
Becoming an Italophilia Patron costs as low as $2 for general support. If you want to receive some or all of the things listed above, it depends on the Tier you choose. Please check screenshot below and click the link here to explore!
I know in India, I would not even get a decent cup of coffee in $2! So I hope you consider joining me and supporting my writing and work as always. Thank you so so much again for everything and especially for making to the end of this post. Grazie mille!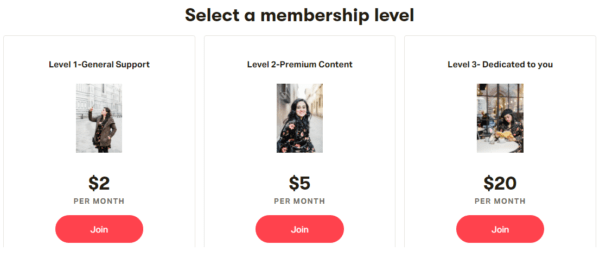 UPDATE- As of 2022, I have paused my Patreon account. But if you want to support me and my work, please consider buying me a coffee instead by clicking here.
Latest on Italophilia:
Sometimes you face difficulties not because you're doing something wrong, but because you're doing something right.

Joel Osteen