Many a times I am asked to suggest books based in "Italy" and often find myself in a pickle because it is impossible to mention just one book on Italy. So I've made a list of 10 favorite books on Italy that will set the pace for those of you wanting to read books based in Italy. These are books on Italian culture and travel along with crime fiction and memoirs.
Ten Favorite Books on Italy
1. Inspector Montalbano Series by Andrea Camilleri:
Crime and delicious food mixed with Camilleri's writing are a great pick for books set in Italy. The Inspector Montalbano series of books ware set in a fictional town of Vigata`, Sicily.
These series of crime fiction are filled with intriguing mysteries and humor! Camilleri, who was known to be one of the greatest Italian writers of the 21st century, writes about his alter ego "Montalbano".
His books have been translated worldwide in over 30 languages! I have read over a dozen of his translated works and seen the TV series of the same name. My recommendation is to start with the very first book from the series.
The Montalbano series features delicious Sicilian dishes!
Read the Chronological List of Andrea Camilleri Books
2. La Bella Lingua by Dianne Hales:
I wrote several posts on my experience of learning Italian and even included many Charming Italian Words. Some of these words come from the beautifully researched book "La Bella Lingua" by Dianne Hales.
The book is more than just the Italian language and also includes unique phrases that eloquently describe the culture of Italy.
Dianne Hales has listed detailed chapters on Verdi, Dante, Fellini etc. She even gives a condensed account of South Italy in this book and it is clear she loves that part of the country.
Anyone looking to know about the Italian culture should pick this book!
3. Four Seasons in Rome by Anthony Doerr:
A book to pick before your trip to Rome is Four Seasons in Rome by Anthony Doerr. I have already gushed a lot about this book before over here as it defines my love for Rome. It will make you fall in love with Rome whether you have visited the city or not.
Doerr's book is his author's account of struggles in the city with his wife and twins. His writing has a certain magic that I have to admit I was missing for a long time as a reader. This book will certainly weave a spark for your trip to the city!
Doerr's Four Seasons in Rome is lyrical and poetic.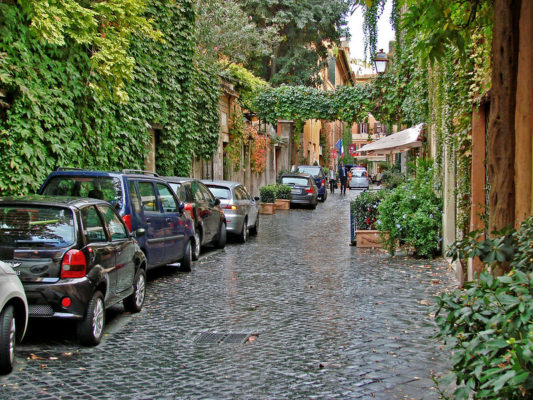 4. The Leopard by Giuseppe Tomasi di Lampedusa:
The Leopard was one of my first few reads set in Sicily but it was nothing like I expected. The book documents Italy during the period of its unification or risorgimento and focuses on issues of class and traditions among the noblemen of Sicily. 
The Leopard is a must read and one of the top 10 books on Italian literature. It helps in understanding more about Italy's regionalism and covers everything from politics, drama, aristocracy and power. The Leopard is also a popular film.
5. Brunelleschi's Dome by Ross King:
If you're visiting Florence and want to know more about the city, pick Brunelleschi's Dome by Ross King. This book centers around the genius "Filippo Brunelleschi" who was the mastermind behind the dome of Santa Maria del Fiore (Duomo of Florence).
The Dome of the Duomo was constructed by him in the 15th century! This book focuses his journey and is filled with facts and engineering details. It also helps understand the story behind the greatest masterpiece of European Architecture! I really enjoyed the story of the paranoid Italian goldsmith.
Brunelleschi's dome is not only the subject of millions of photographs but also defines Florence as a city!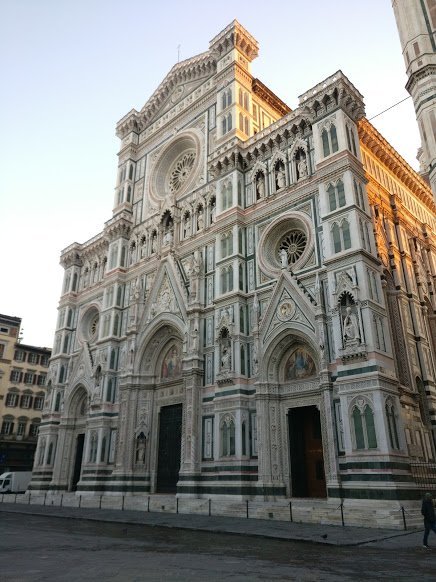 6. Trieste and the Meaning of Nowhere by Jan Morris:
Trieste is one of the most underrated Italian cities. Sometimes I think it almost isn't counted as a big city of Italy! And I am not alone in that thought. The late travel writer Jan Morris describes exactly this topic in the aptly titled book "Trieste and the Meaning of Nowhere".
Morris was very attached to this troubled city and entwines humor and nostalgia in this travelogue. It would make perfect sense to visit the city of Trieste and then read the book to understand its "nowhere-ness".
This book was coincidentally recommended to me by an Italian lady in a quaint bookstore of Trieste.
Also read: Drinking Coffee with James Joyce in Trieste
7. In Other Words by Jhumpa Lahiri:
In Other Words by Jhumpa Lahiri could easily be my story of learning the Italian language. Honestly, I devoured this book!!
In Other Words is a book on the author's journey of learning Italian language and a great commemoration for Italophiles and language enthusiasts in general. Lahiri writes this as a diary and explains her story of living in Rome. Every time I read the book I find something new in it.
8. The Neapolitan Series by Elena Ferrante:
The Neapolitan Series by Elena Ferrante is one of the most popular contemporary series of novels of all times. If you take a moment away from the cheesy cover of the Neapolitan novels, you'll understand the gritty account of this story. The Neapolitan Novels are about the lives of two friends from Naples and the story of their families.
The novels focus on the Italy of the 50s where women are portrayed in the most fierce and raw way by the author. The beauty of these novels is that they leave you wanting for more.
Now also made into a famous TV Series, the Neapolitan series can be watched on Amazon Prime if you're in the US. (Season 3 is currently in pipeline!)
Ferrante's words are bold, effortless yet one that would make you cry.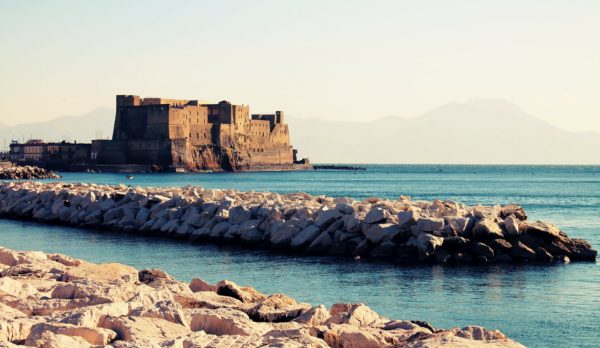 9. The Name of the Rose by Umberto Eco:
My very first book on Italy that has also been made into a successful movie. It takes place in the Saint Michael's Abbey which Umberto Eco had once visited in his life and chose to add it as a backdrop to his book. I don't want to share anything that could be termed as a "spoiler" so I'd suggest to pick this book!
The Name of the Rose is a murder mystery set in the hills of Piemonte.
10. Invisible Cities by Italo Calvino:
Invisible Cities by Italo Calvino is a hypnotic book that describes different cities with careful attention and imagination. Each chapter is on a city that has a different name so depending on where you are in life, you'll understand each city differently.
This book is eccentric and has all of Calvino's ingenuity in it. For instance the entire book is a conversation between Marco Polo and Kublai Khan discussing ancient as well as contemporary cities!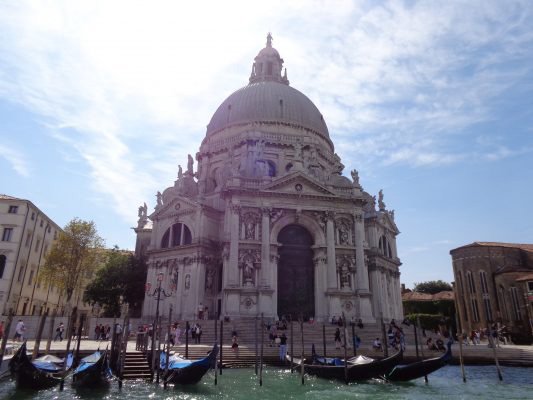 I'd love to know if you've read any of these??
Hope you enjoyed this list of 10 highly recommended books on Italy. There are so many memoirs and travel books set in Italy that it is hard to choose. Then there are books on Italian history especially books set in WWI and WWII. There is also an endless list of books on the Mafia. I'll keep adding more to the collection but meanwhile why don't you visit the books on Italy section here.
Further Reading:
Pin this Post: