You've taken a trip to the region of Tuscany many times and are probably looking to see something apart from the usual Tuscan towns… Or you've never visited Tuscany but want to go off the tourist radar?? There's always plenty to explore….. Just 36 kms away from Siena is The Abbey of Monte Oliveto Maggiore.
Founded by Giovanni Tolomea, Ambrogio Piccolomini and Patrizio Patrizi, this mystical Abbey is a stunning day trip from Siena or anywhere in the Val d'Orcia. It is also a great idea for the "offbeat" sight in Tuscany.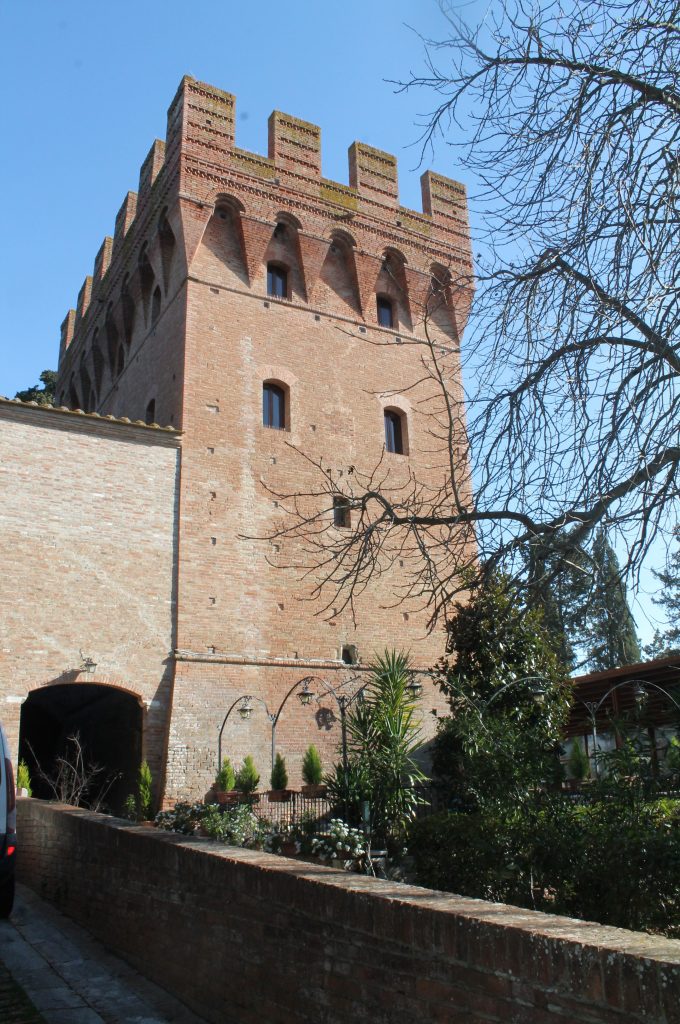 Abbey of Monte Oliveto Maggiore/Abbazzia di Monte Oliveto Maggiore
This Gothic Abbey has something inexplicable, something quiet and mysterious in the air as you enter. Its almost a little eerie. But to get back to normality, there's a decent parking space at the entrance and clean toilets!
The inside of the abbey is beautiful!! It is lined with beautiful cypress trees and botanical gardens. A short walk downhill and you are in the church where monks sing the famous Gregorian chants for which the abbey highly popular among locals. Please check the timings of the chant here.
Make sure you don't take any pictures while the chanting is going on. It is frowned upon and greatly upsets the monks.
Frescoes by Signorelli and Bazzi
Once you've heard the chants and come back from a surreal trance (like I did), take a trip to the interior of the 13th century abbey. The baroque styled abbey is filled with frescoes from the life of St. Benedict, decorated by none other than Luca Signorelli. There are several paintings by Antonio Bazzi (Il Sodoma) who completed frescoes after Signorelli in the 16th century.
This slideshow requires JavaScript.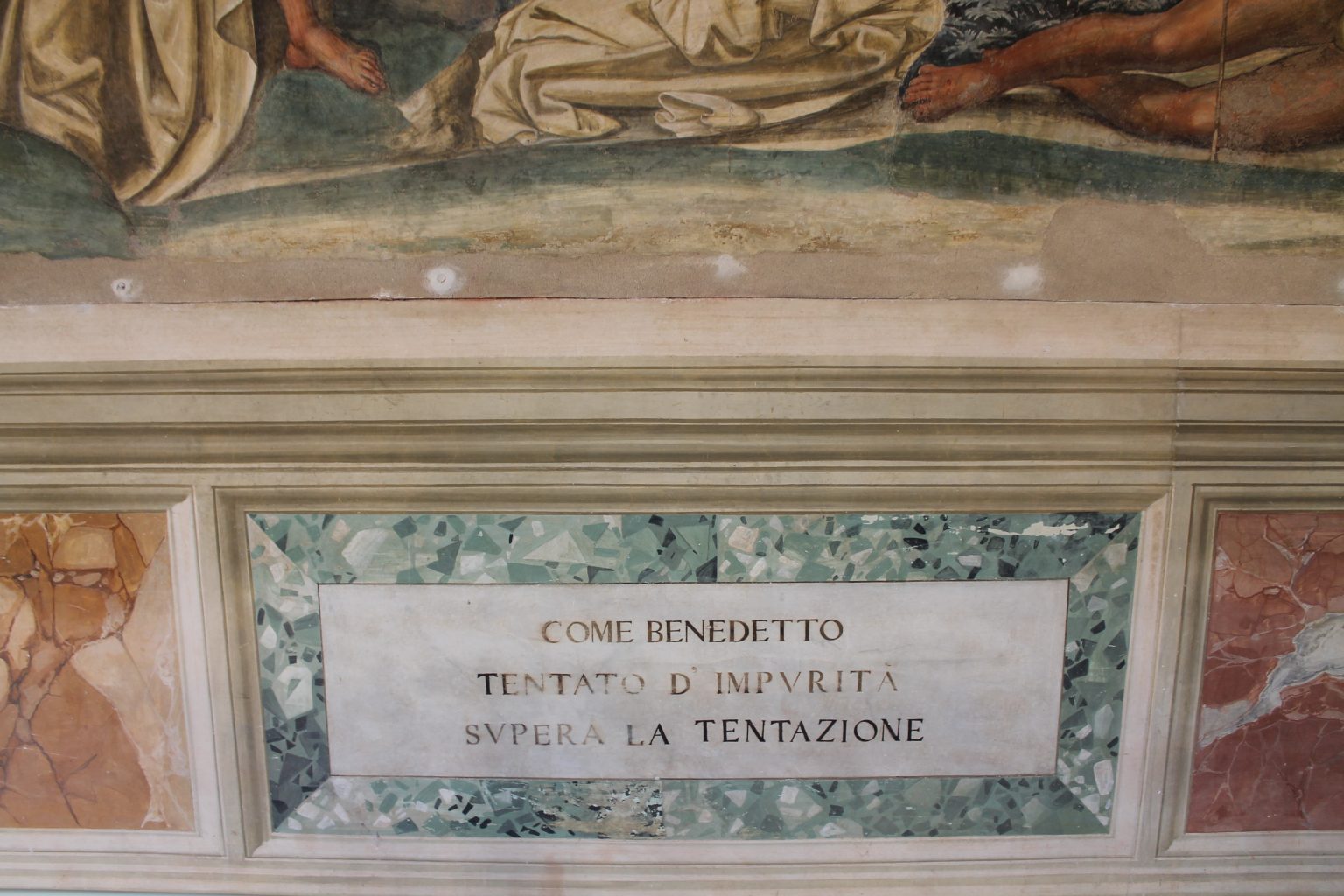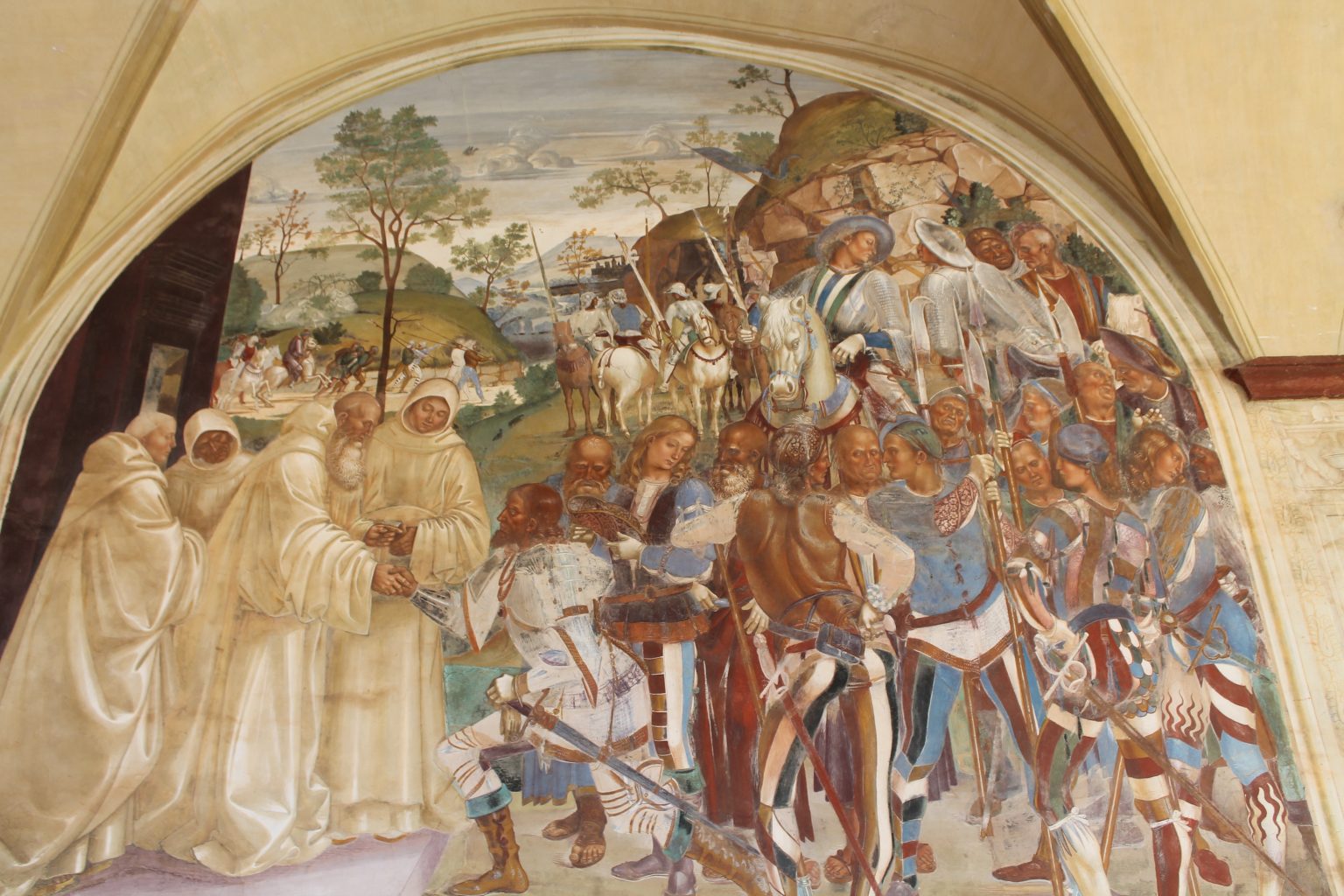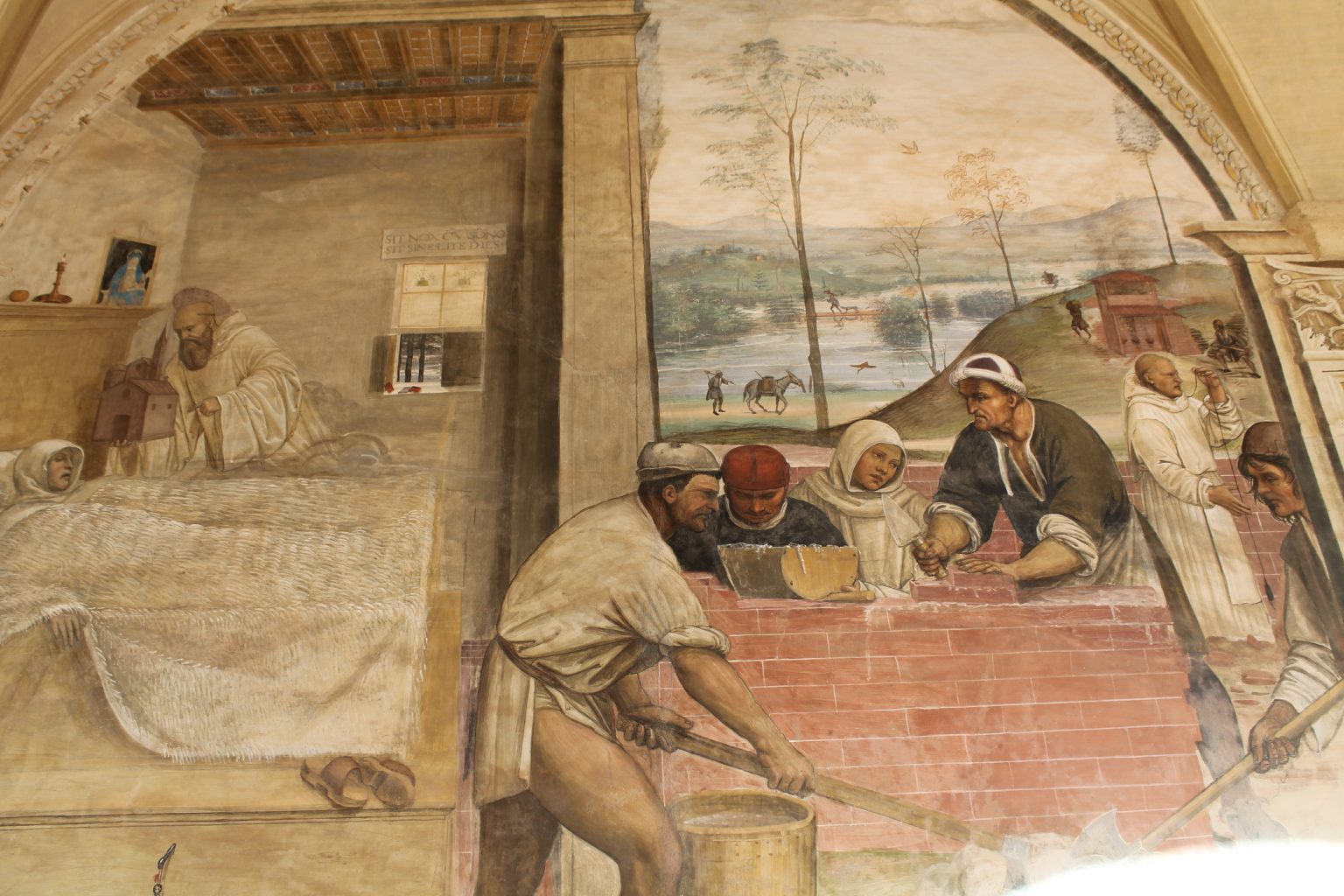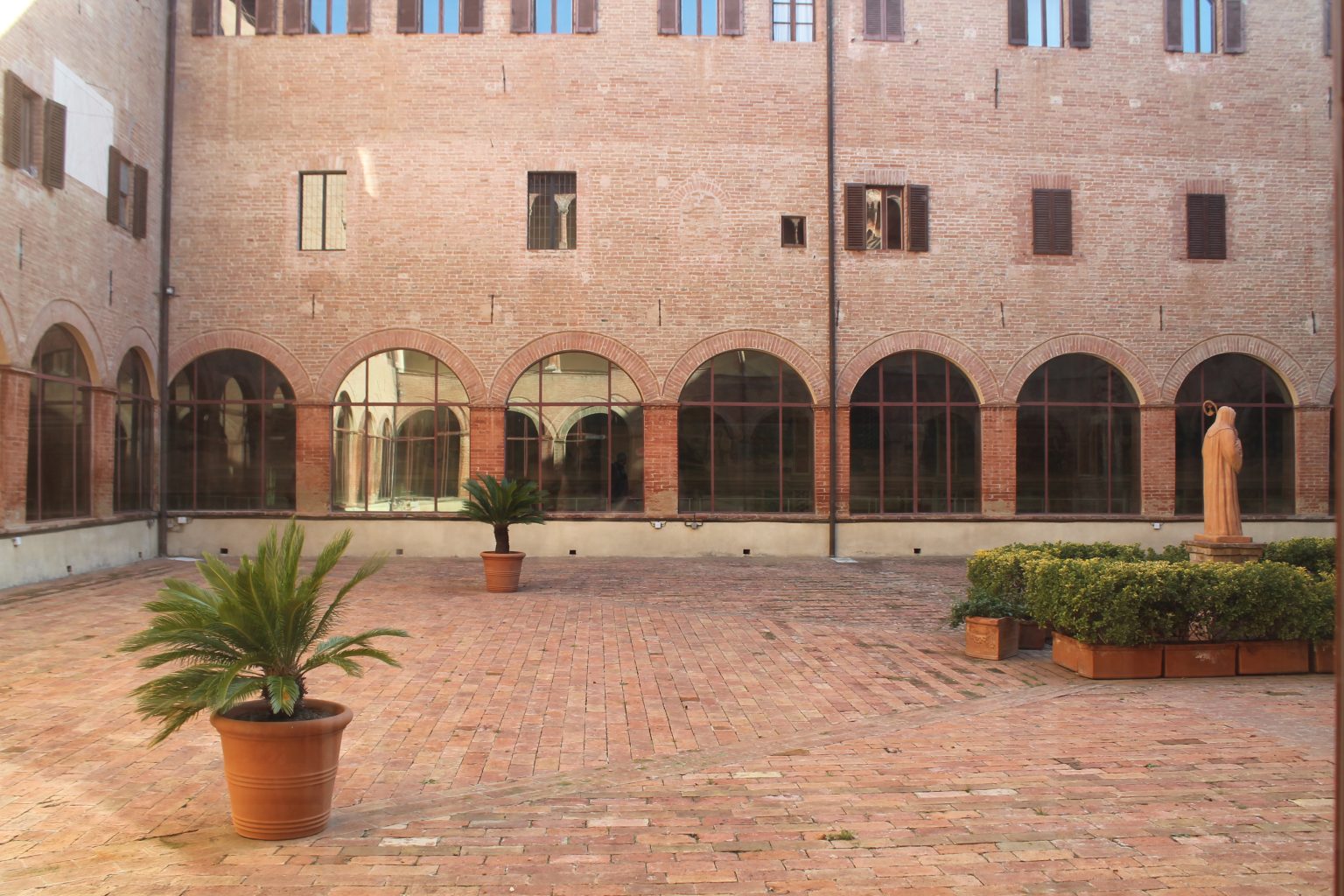 This slideshow requires JavaScript.
Wine Tasting in the Abbey
The best part of visiting the Abbey (apart from the Gregorian chants) is that you can even have your own little wine tasting at a cellar below the church. The monks sell their own wine label! Tuscany's own little secret, I say!
This slideshow requires JavaScript.
How to Reach Abbey of Monte Oliveto Maggiore
To arrive at the Abbey of Monte Oliveto you would need a car. Monte Oliveto also makes a great base to explore other nearby towns of Buonconvento, Montepulciano and Pienza.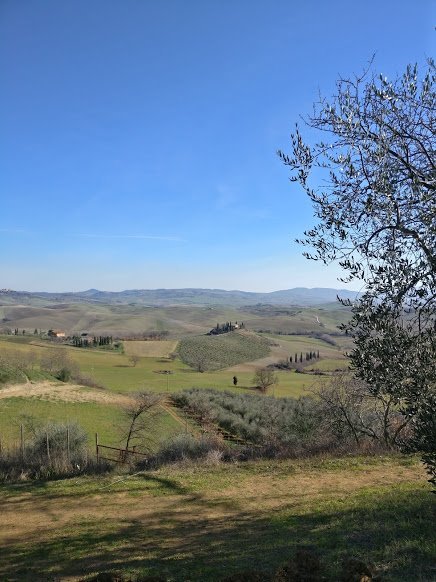 Also check this tour of Montalcino and Pienza