Looking for an offbeat place to visit in Tuscany?? Take a trip to "The Abbey of Monte Oliveto Maggiore" founded by Giovanni Tolomea, Ambrogio Piccolomini and Patrizio Patrizi. The historic Abbey is only 36kms from Siena and makes a great base to explore the surrounding Tuscan countryside, especially Val d'Orcia. Visiting the Abbey is an offbeat Tuscan experience which I highly recommend!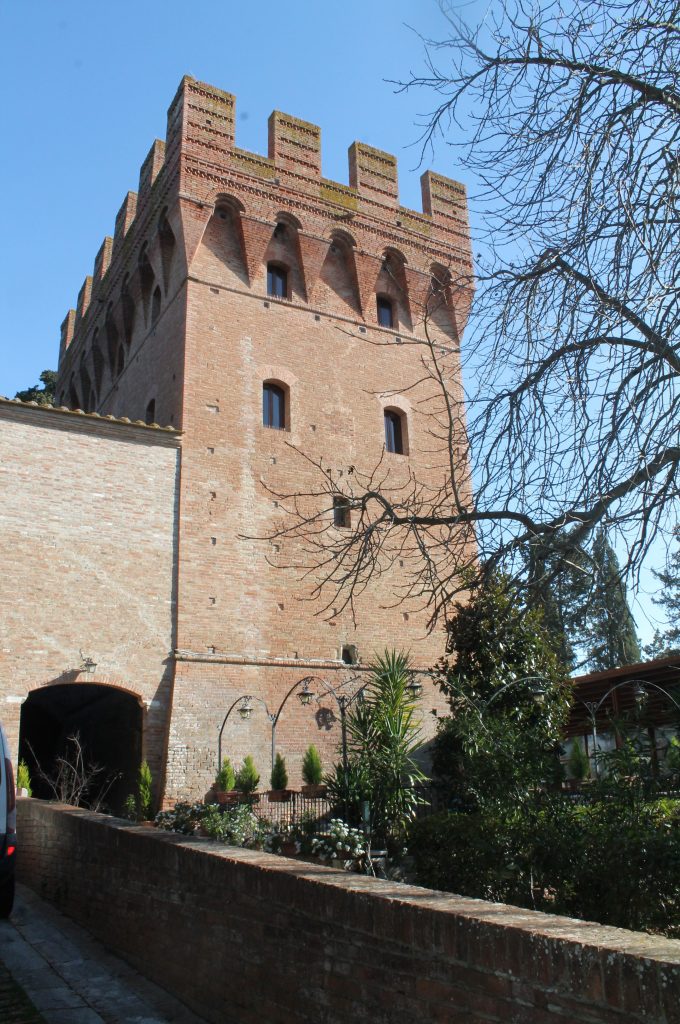 Abbey of Monte Oliveto Maggiore/Abbazzia di Monte Oliveto Maggiore
The Abbey of Monte Oliveto is Tuscany's best kept secret!! Located in mystical surroundings, the Gothic abbey is quiet and mysterious, almost inexplicably eerie. 
Surrounded by the marvelous Tuscan countryside lined with cypress trees, the Abbey is a great day trip from surrounding towns such as Pienza, Montestigliano and Siena. Inside the abbey is a botanical garden, a parking space and clean toilets!
Related Reading: Where to Stay in Tuscany
Why is Monte Oliveto Popular??
If you ask me, every local from this part of Tuscany knows about this abbey. It is popular because this is where monks sing Gregorian chants and that is an experience like no other. I was mystified because it was so surreal!
The best part of visiting
You can't film the singing of the monks (it greatly upsets them!) so if you're visiting the abbey, simply live in the moment and enjoy the experience. This, I believe is the best part of visiting. Strongly recommend to check the timings of the chant here.
Frescoes by Signorelli and Bazzi
The interior of the 13th century baroque styled abbey is filled with frescoes from the life of St. Benedict. 
Luca Signorelli and Antonio Bazzi (Il Sodoma) completed these frescoes.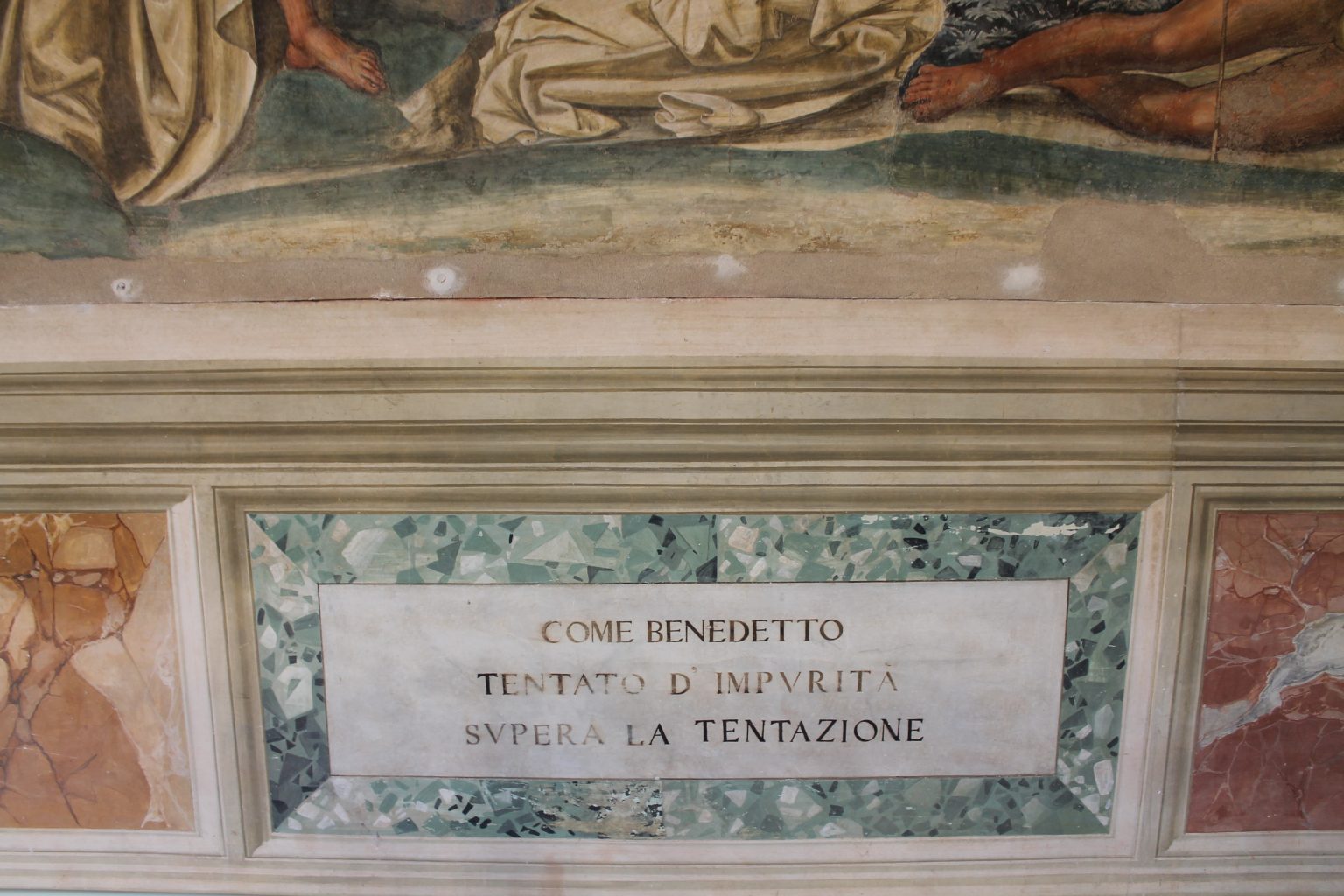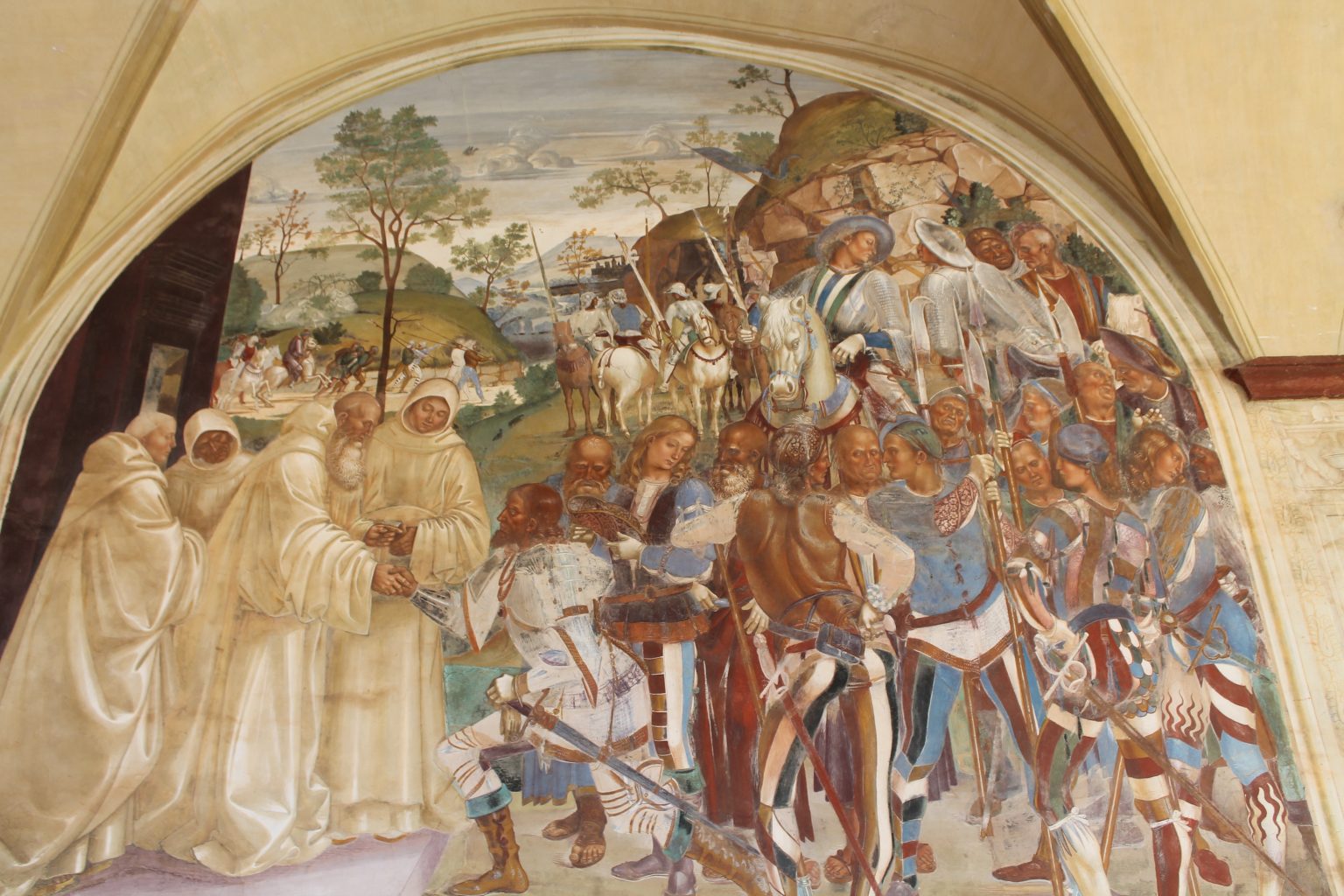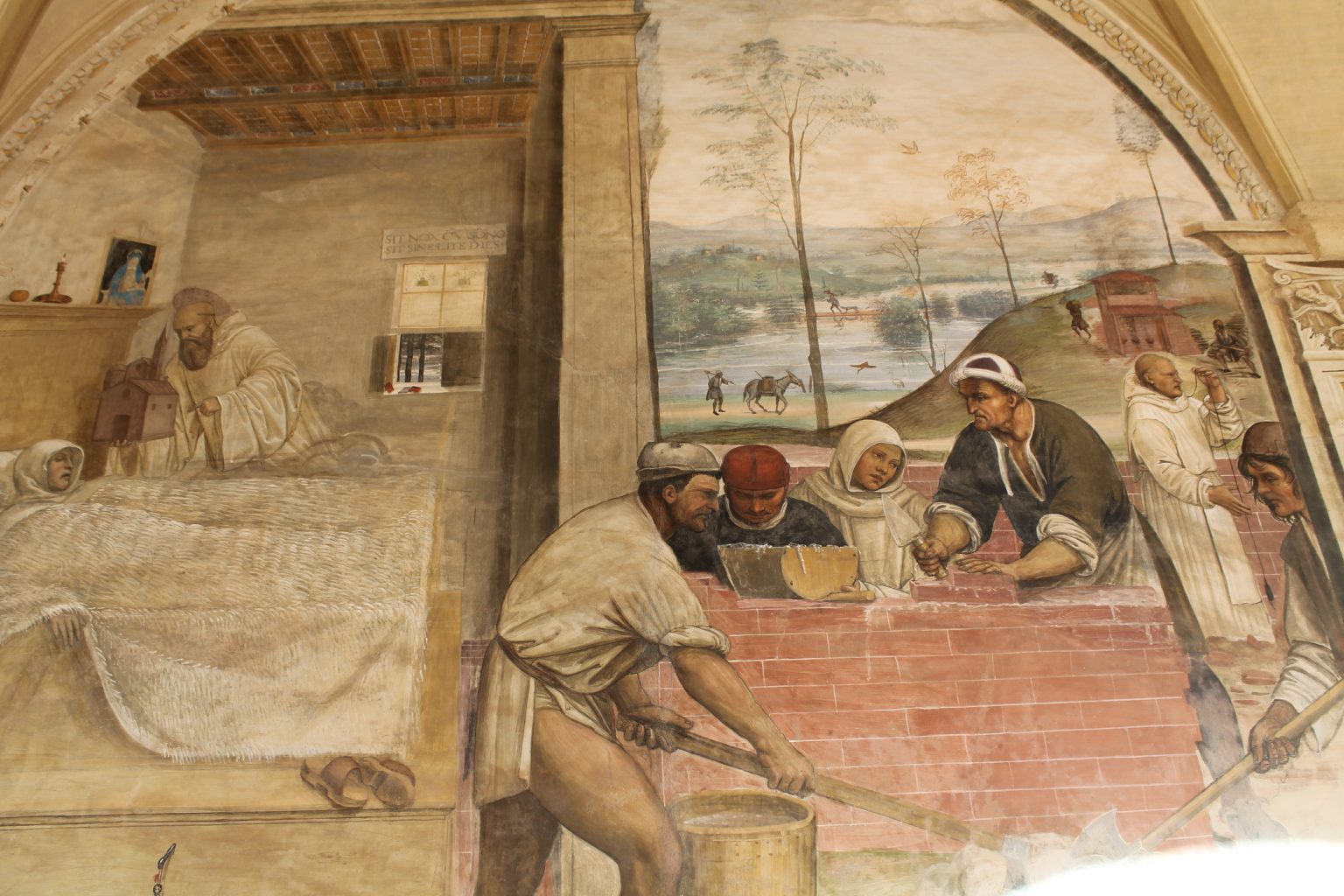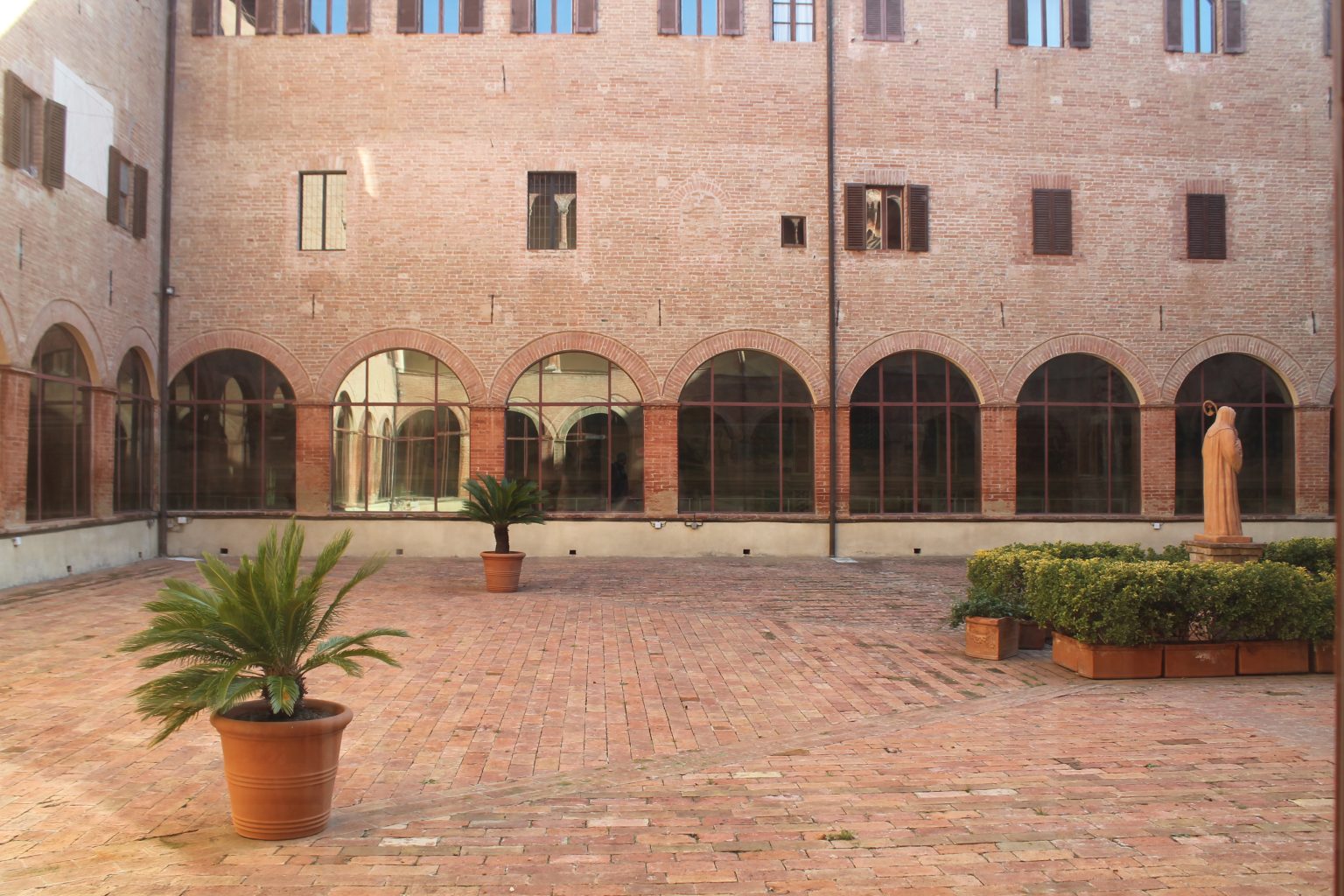 Wine Tasting in the Abbey
A very cool part of visiting the Abbey (apart from the Gregorian chants) is that the monks sell their own wine label. So you can even have your little wine tasting in a cellar below the church. – Tuscany's own little secret indeed!
How to Reach Abbey of Monte Oliveto Maggiore
The Abbey of Monte Oliveto can be reached by car. Furthermore, it makes a great base to explore other nearby towns of Buonconvento, Montepulciano and Pienza.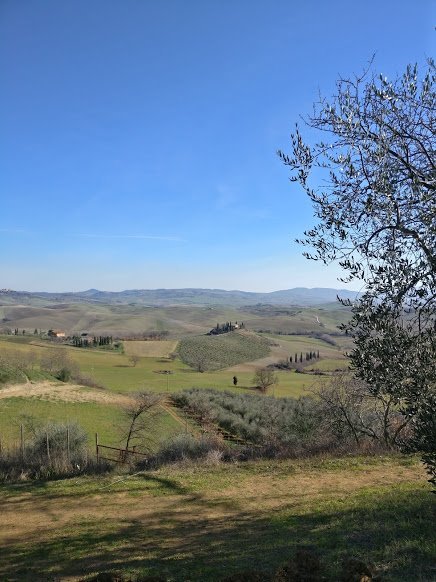 Further Reading:
Have you heard of the Abbey or been there??