While going through old pictures of Ancient Rome from my very first trip to Italy, I realized I needed to make a post of my favorite Roman monuments from Ancient Rome! We all know that the Roman Empire was one of the longest reigning empires in history, having lasted for an impressive 844 years. At its height in AD 117, Ancient Rome had ruled an estimated 50 to 90 million people spread out across 5 million square kilometres.
Naturally, it left behind a huge legacy in many various regions – but none more so than its epicenter, the Italian capital of Rome. That being said, here are some of the Ancient Roman landmarks that have stood the test of time: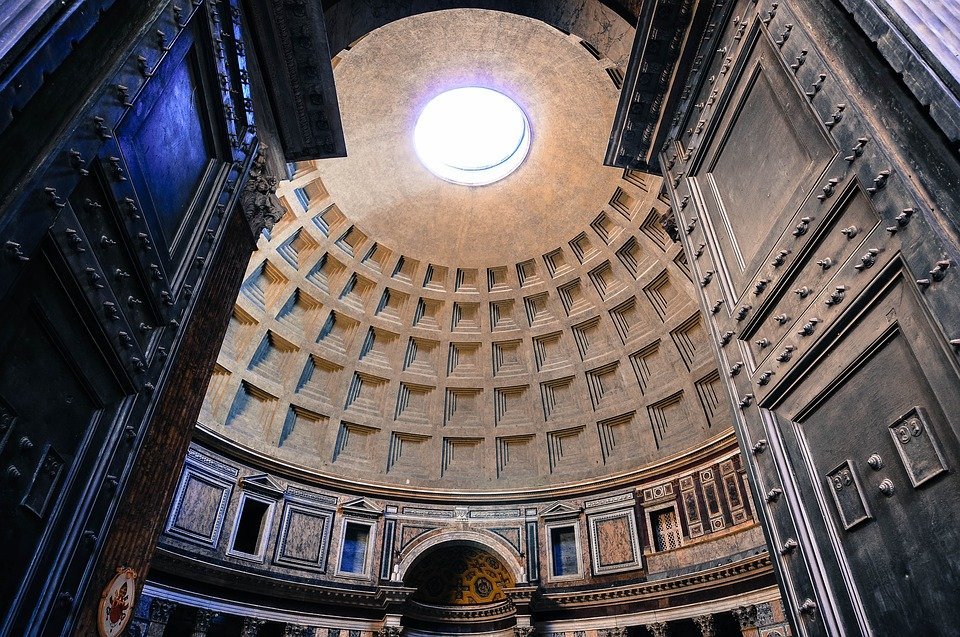 The Pantheon: The Roman Pantheon was a temple built to honour all the Roman gods, but was later on converted into a church. The Pantheon was built by Emperor Hadrian between AD 118-125, and stands as a testament to the grandeur and engineering of Ancient Rome.
Today, it is the most well preserved structure from all of Ancient Rome, and is situated in front of the beautiful Piazza della Rotonda. Its most remarkable feature is the gigantic dome, which measures about 143 feet in diameter and 71 feet in height. Entrance to the building is free but Rome will be imposing a fee sometime this year to help cover the high maintenance costs.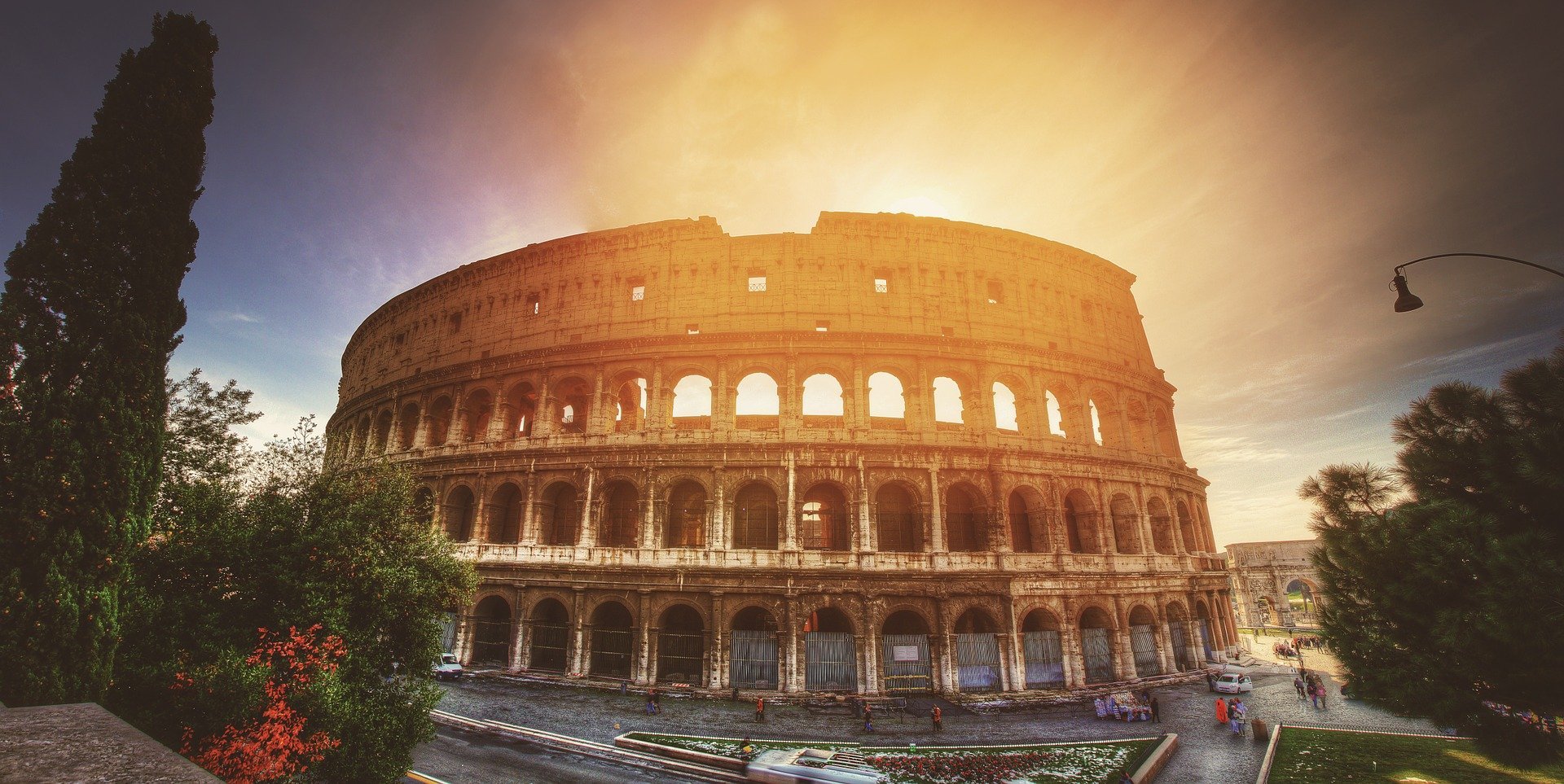 The Colosseum: An equally iconic Ancient Roman attraction is The Colosseum, which can seat up to 55,000 people and is characterised by its towering arches, impressive columns, and massive windows. Despite its age of 1,900 years and the threats of environmental degradation, the structure is still an impressive sight to behold.
Naturally, I've previously named it as one of the most Instagram-worthy attractions. The Colosseum, also known as the Flavian Amphitheater, was the largest elliptical amphitheatre ever built during the Roman period, and stood witness to thousands of gladiator and animal fights.
Visiting The Colosseum will also allow you to check out other iconic landmarks nearby. But before doing so, don't pass up the chance to head down to the underground rooms. This is where gladiators prepared for their deadly mission, sharpened their tools, and asked aid from the gods all those years ago. Among those gladiators is the legendary Thracian warrior and rebel leader Spartacus. His rebellions electrified Ancient Rome and, as a crucial part of ancient history, continues to have a ripple effect even to this day. Nowhere is this more apparent than in modern media.
The TV series Spartacus and Stanley Kubrick's Spartacus film are some of the popular adaptations of the gladiator's fascinating life and times, and they have both helped fans become interested in these places in reference to the character mentioned in this list. Some tourism companies offer Spartacus-themed tours, which comprise of places the famous gladiator had travelled to during his campaign. Slingo's popular slot game Spartacus also serves to inspire its players to travel to Rome thanks to its visual design.
You can see images of ancient gladiators as well as artefacts used by them. Popular games, tours, and TV shows like these only contribute to the significance that these historic places have in pop culture. These lasting effects of Spartacus, as well as of other key Ancient Roman individuals, help keep the interest in modern Rome alive.
The Roman Forum: Another major centre of Ancient Roman life was the Roman Forum, located near The Colosseum. Once a simple valley between the Capitoline and Palatine Hills, it grew to become a huge complex of temples, basilicas, commercial establishments, and municipal buildings.
Although most of these today have been reduced to ruins, they're still an impressive sight to behold and walk through, as most structures were built between 400 BC and AD 500. Give yourself time to step into an Ancient Roman's shoes and explore this vast complex.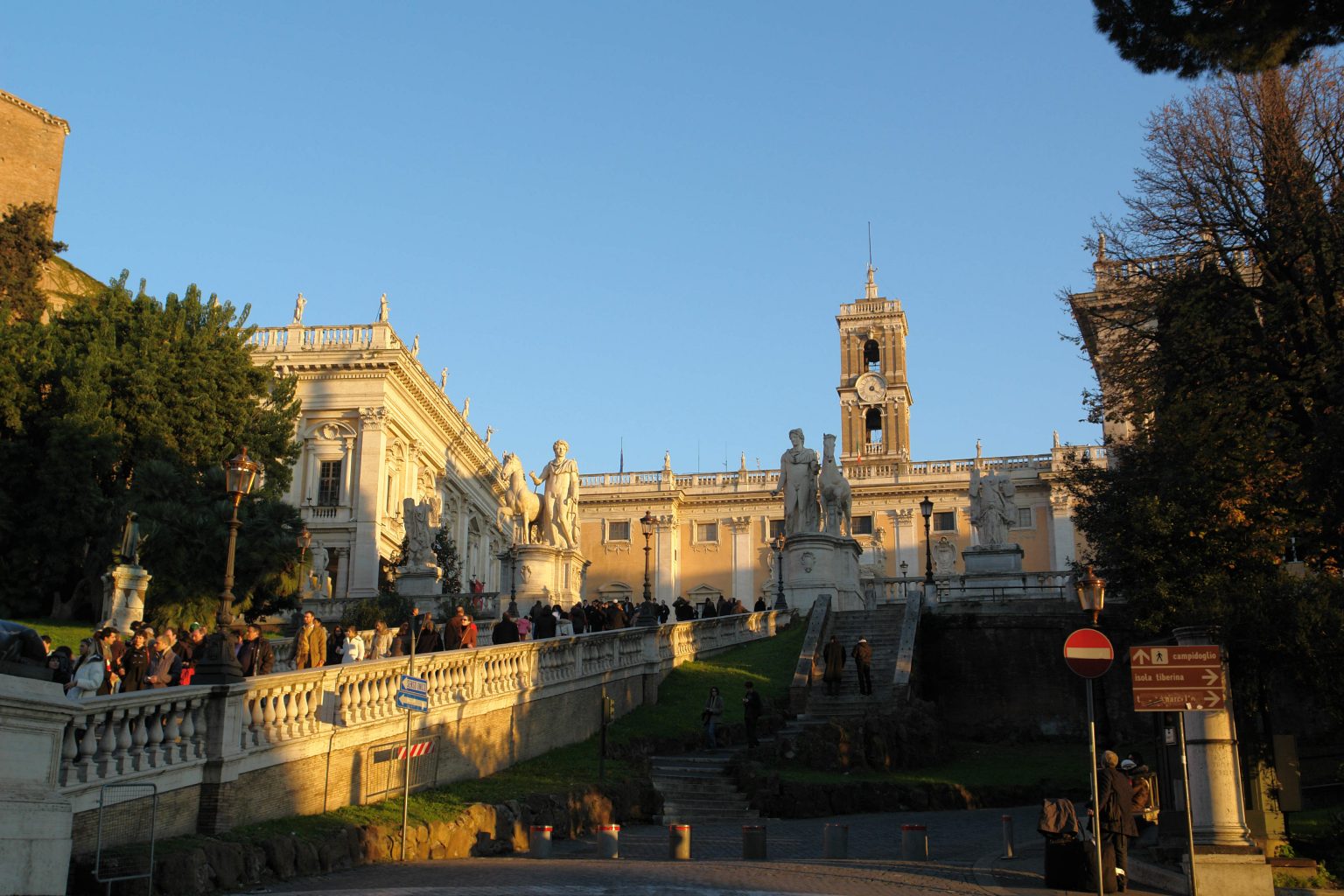 Capitoline and Palatine Hills: The nearby Palatine Hill was known as the stomping grounds of Ancient Rome's elite, with many emperors and aristocrats having lived in this area for over 300 years. The Culture Trip notes that it is believed that Rome itself was birthed here.
Legend has it that brothers Romulus and Remus had fought for leadership in the city they had established, until Romulus finally killed Remus and laid the foundation of Rome on Palatine Hill. The earliest residents of the hill had lived there in the 10th century BC, while many of the surviving ruins reveal the existence of ancient palaces, a stadium, and vast landscaped gardens.
Meanwhile, the nearby Capitoline Hill is the symbolic and political centre of the city. It once held the temple of Jupiter, the chief Ancient god, and today hosts Rome's city hall. It is also home to the two oldest public museums in the world — namely, the Palazzo Nuovo and Palazzo dei Conservatori.
Stroll through the former to see ancient Greek and Roman sculptures, and take your time exploring the latter's galleries for sculptures and frescoes. All in all, both hills offer some of the best views of all of Rome.
Trajan's Market: Last but not least is Trajan's Market, widely regarded as the world's oldest shopping mall, as well as the administrative offices of Emperor Trajan. Built against the flank of the Quirinal Hill, the complex's vast multi-level structures provide rich insight into daily life in the Roman capital during ancient times.
The surviving buildings and structures include delicate marble floors and even the remains of an ancient library. Stop by the new Museum of the Imperial Forums for a vast exhibit of artefacts sourced from several Ancient Roman Forums.
Do you have any favourite places in Italy to learn more about Ancient Rome? Let me know in the comments below!
PIN THIS POST!
Disclaimer: My blog contains affiliate links of Amazon which means if you buy something through these links, I will get a small commission to you at no extra cost! So if you want to buy something from Amazon, please use these links. Thank you for supporting my blog!