A day trip to Procida from Naples is one of the best decisions I made on a hot summer day. Procida is a tiny island off the coast of Naples which is now extremely popular amid Italians and tourists alike. It was named the Italian Capital of Culture for 2022 and has now become crowded due to this reason. But that should not deter you from visiting because this place is adorable! Procida is authentic, colorful and truly a delight.
How to get to Procida from Naples
It is super easy to reach Procida from the port of Naples with frequent departures in the summertime. There are direct ferries that take 40 minutes to reach from Naples port "Molo Beverello". To book your ferry to Procida you can buy tickets online here or simply buy on the day of departure from the port! You can even book a tour from GetYourGuide:
To reach Molo Beverello in Naples you either take a taxi from your B&B/Hotel to the port or hop on to the Naples metro. The station where get down is called "Municipio". Make sure you exit the metro from the side of the port Beverello.
Colorful Procida
Reaching Procida was a Burano like moment. Procida is known for it's delicious cream filled pastry "Lingue" and that was the first thing I ate as soon as I reached.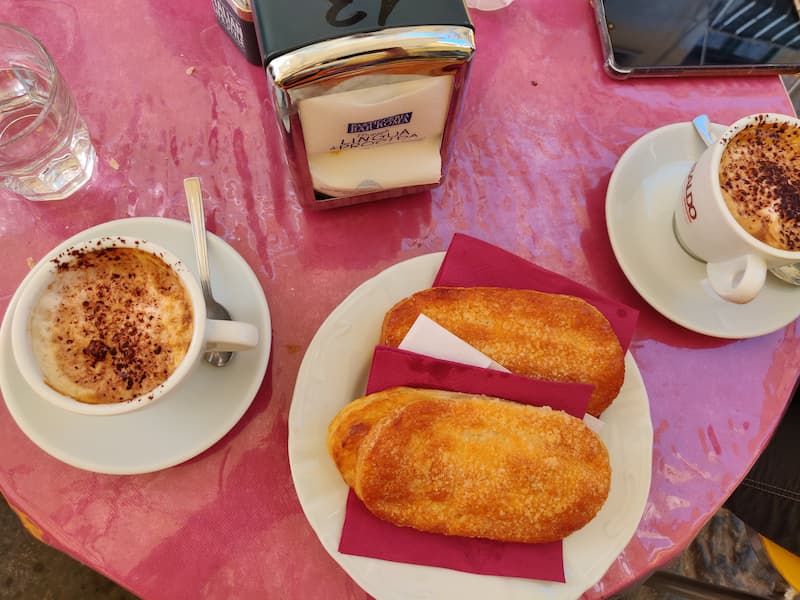 An island of 10,000 inhabitants, Procida is easily walkable. The walk upwards takes you to Marina Coricella and to some of the very breathtaking views of the island. Follow the crowds or ask a local and I promise you, you won't get lost!
Though not as expensive or fancy as Capri, Procida is crowded yet retains a charm.
My friend Karen who lives on the island told me all about it including her life there and it was interesting knowing it from a local's point of view. I did saw some streets packed with travelers like me while there were parts of the island that were completely devoid of tourists and seemed private. I don't recommend going there and spoiling it for the locals.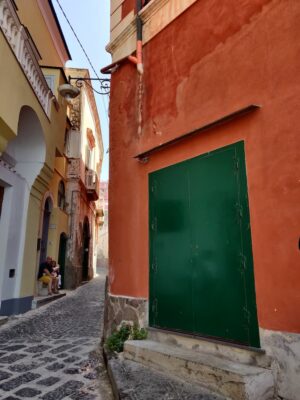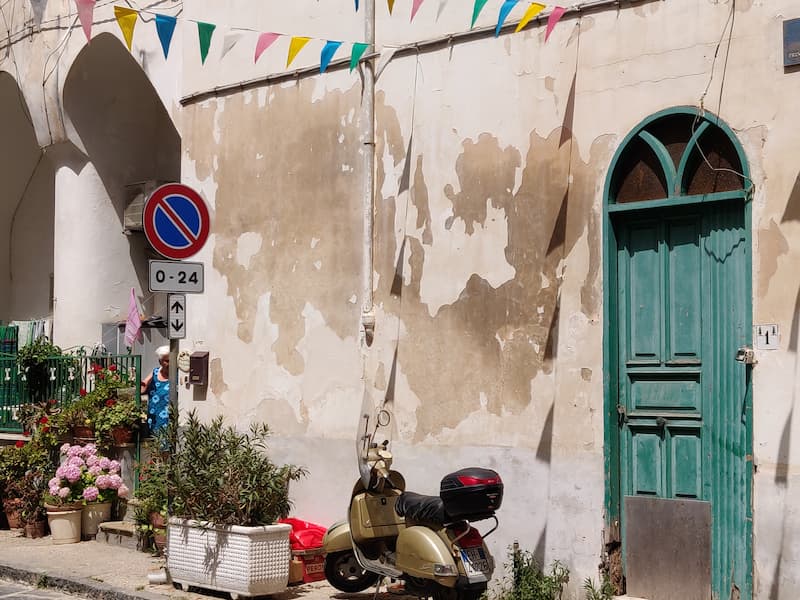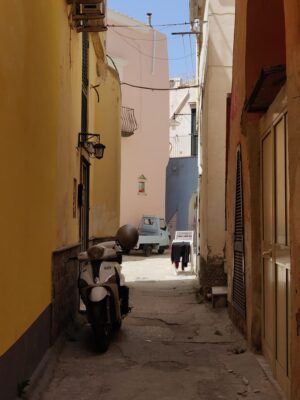 Did you know Procida is seen in noteworthy films such as Il Postino (The Postman) and The Talented Mr. Ripley.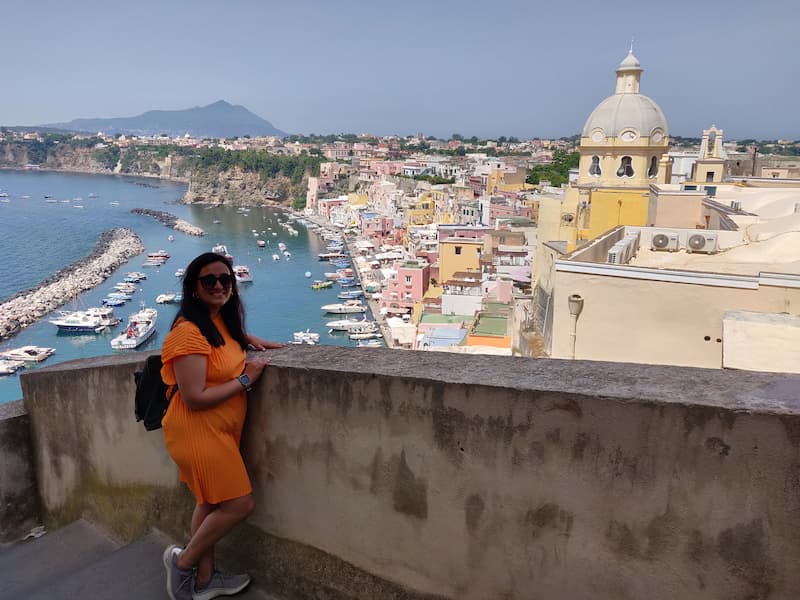 There are several viewpoints and Instagram worthy spots on the island – literally everywhere you go and you just cannot go wrong!!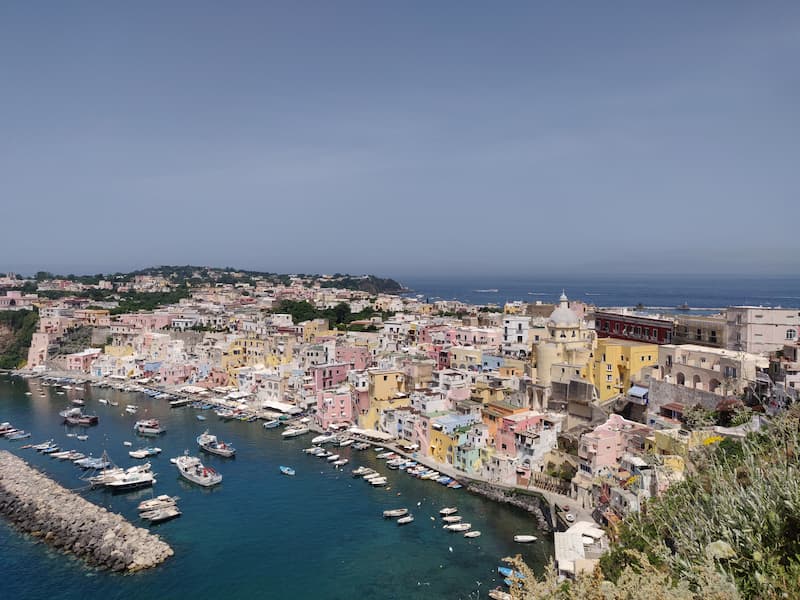 I loved walking around the island, even though I was there only for a short while. But it was just what I needed after spending so much time in big cities. Naples to Procida is an excellent idea for a day trip and I hope you are now adding it to your Italy list. Let me know in the comments below!
Pin this Post
Read More: