Puglia is the Southern region of Italy filled with pristine beaches, white washed towns and mouth watering food! Traveling in Puglia without a car is tricky but possible. I don't drive so I'm highly dependent on public transport or generous friends. If you're on a budget with a short time in Puglia and you absolutely don't wish to hire a car, don't worry!! Traveling around Central and Southern Puglia is possible by train i.e. without a car. (I've yet to visit Northern side of Puglia).
Traveling in Puglia Without a Car
Make Lecce as Your Base
If you're looking to travel in Puglia without a car, make Lecce as your base. In this way you won't spend too much time moving around the region. Lecce, also known as Florence of the South, forms part of the Salento area of Puglia. It is one of the most beautiful baroque towns in Italy! There is so much to see, do and eat in Lecce. The bars and restaurants are amazing and some of the best aperitivo platters I've had are in Lecce! From here, you can see a lot of Southern side of Puglia.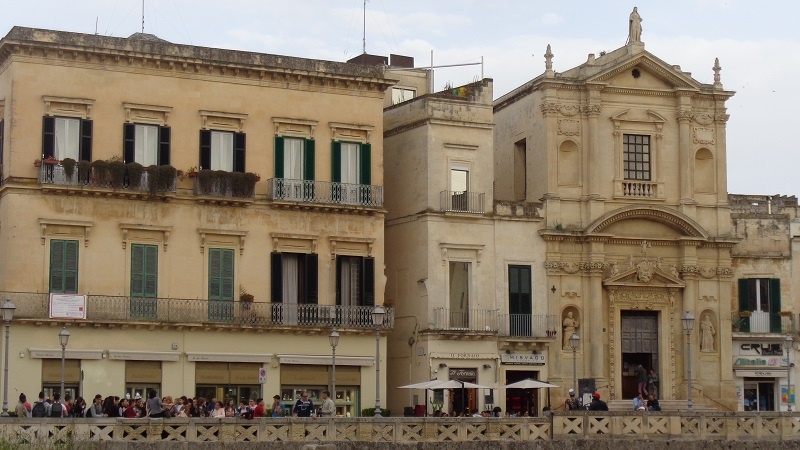 When I was traveling in Puglia, Lecce was my base for 3 nights after which I stayed in Polignano a mare for another 3 nights!
Since you want to make the most of your time because you may not come again to Puglia, take day trips from Lecce via train!
Day Trip from Lecce to Gallipoli
Taking day trips is a great way to explore nearby areas of the region. From Lecce, it is quite simple to travel via train! All you have to do is find the timings of the train from locals or tourism offices. Transport in Puglia is almost always delayed hence it is better to know the timetables of buses, trains in advance.
Make sure to ask your B&B/Hotel about the timings of trains/buses. The locals are extremely friendly and would be happy to make calls and share timetables of the required transport. Also remember that every Italian town has a tourism office that will offer maps and directions to tourists.
I took a morning train from Lecce to Gallipoli. It was an old world experience with the local FSE transport! But it was easy to reach the port town of Gallipoli by 12, where I had a sumptuous lunch, shopped a little and by 7 p.m was back in Lecce! Thanks to the FSE train! from Lecce's train station, I was back in my B&B for dinner. The walk from the station was about 7 minutes.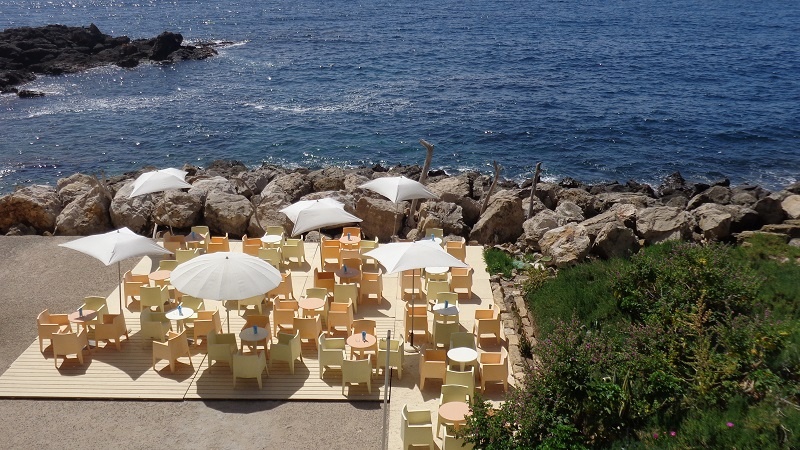 Puglia has a typical laid back Southern Italian vibe. So don't expect anything to be open during lunch hours which could range from 2pm-530pm!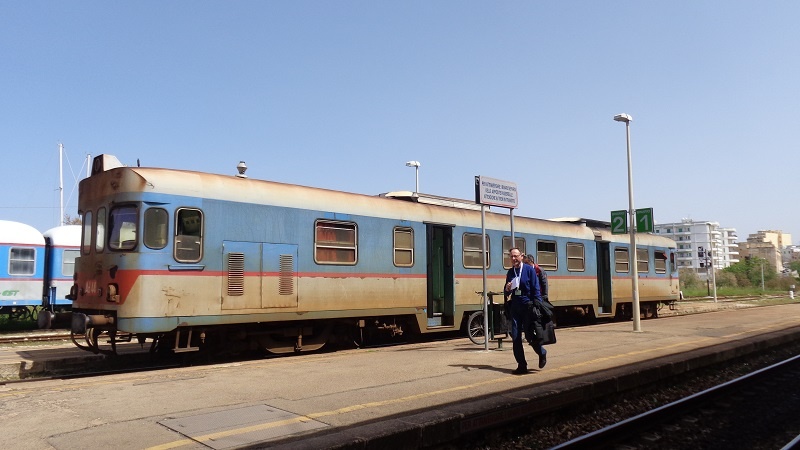 Day Tours from Lecce or Polignano
Since you may be in Puglia only once in your life, keep one or two towns as your base. I recommend Lecce along with Polignano a mare or Bari. From these towns, take group tours that help you see 2-3 small towns together! Combine it with a wine tasting or a mozzarella experience.
Group tours are a great way to meet new people and also explore new areas without worrying about logistics. Of course these tours are busy and you barely scratch the surface, but they still are a great way to maximize your travels in Italy.
I traveled around with Green Italy Tours who showed me around the villages of Alberobello, Locorotondo and Cisternino. Luckily, there were no other people in the group that day! Additionally, with all these towns being quite close to each other, it turned out to be a fun day.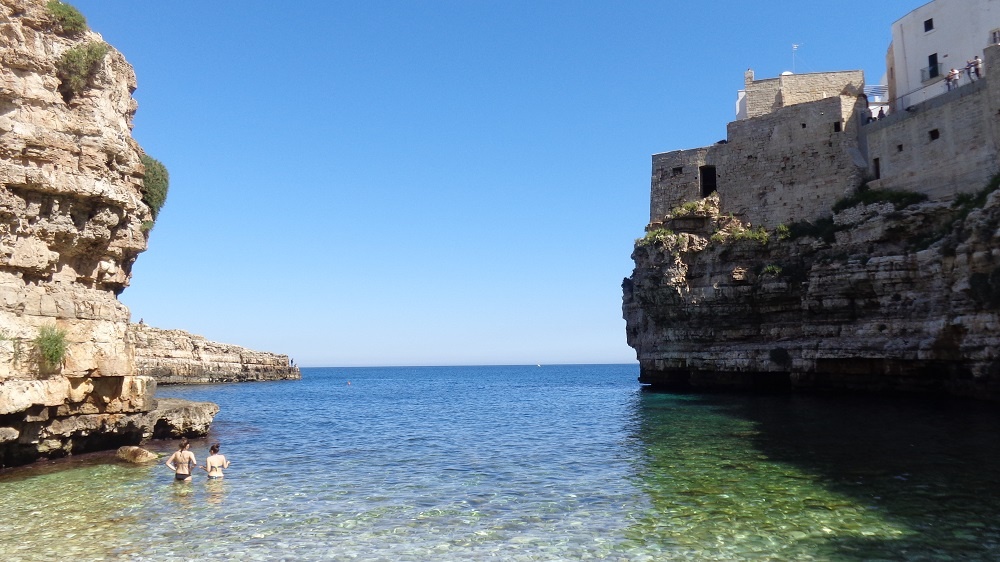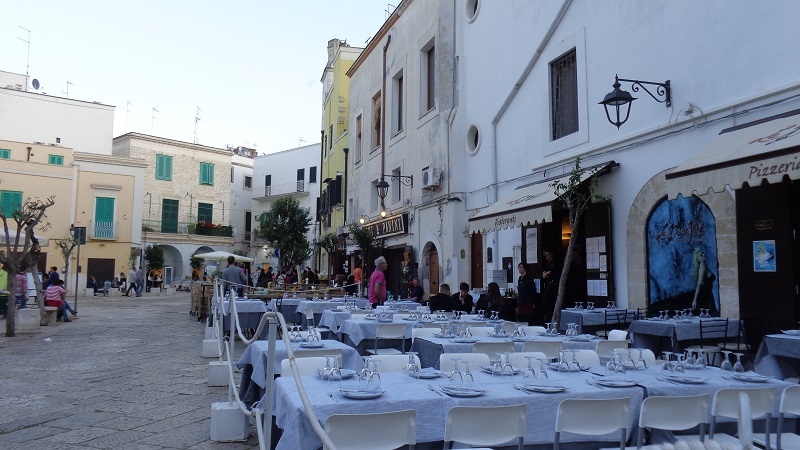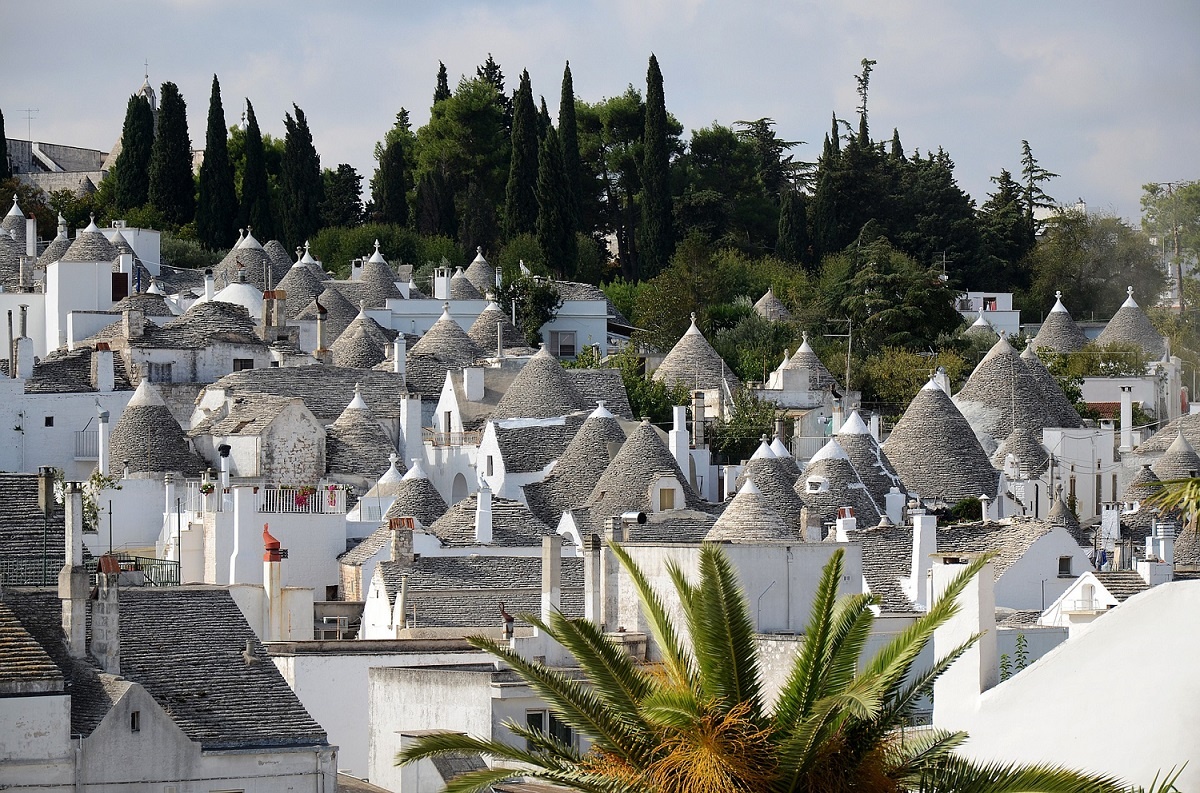 You can even take day trips from Polignano a mare to the town of Monopoli via train. It is only 10 minutes away and has such a different vibe!
Buy Lonely Planet Guide for Puglia:
Important Points to Note:
Book a stay in the centre of the town and possibly one that offers breakfast. Find places here!
Pick a base city for 3-7 days and take day trips from there
Locals work at a very slow pace so don't expect things to happen quickly
Public transport is not well organized in Puglia. That being said, it exists and it's cheap!
Be mindful that everyone doesn't know English. Learn a few Italian words or keep this handy list of 31 Italian words and 10 phrases that will be super useful for your trip in Puglia.
DO NOT plan anything for Sunday as most of the places are closed
Conclusion:
Overall, it is possible to travel in Puglia without a car. With a little know how of a train and bus timetable, public transport is a great option if you don't want to hire a car. Check out FSE website for more options. Furthermore, remember not to panic because you will always get help from the locals wherever you are!
Further Reading:
Towns I visited in Puglia:
Lecce
Gallipoli
Ostuni
Alberobello
Cisternino
Locorotondo
Polignano a mare
Monopoli
Don't forget to Pin this Post: