Today we are virtually traveling to the region of Abruzzo where the movie "The American" was shot. The protagonist George Clooney is a good enough reason to watch this blockbuster movie if Abruzzo doesn't entice you 😉 The American is a story of a gunsmith's last assignment and was extensively shot during and after the time when Abruzzo suffered a devastating earthquake.
Although the original plan was to shoot the movie in the city of L'Aquila, the directors had to change it and move the shooting locations to Sulmona, Pacentro and Castel del Monte.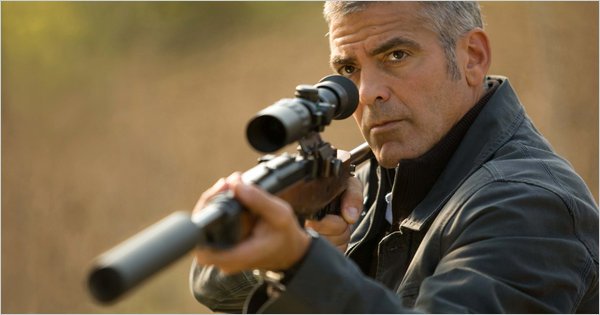 Both the towns and the region itself turned out to be a surprise for me!!
Dark dreamy sets and endless stretch of countryside with a certain remoteness is obsessive.

Throughout the movie I was awed by Abruzzo's barren structure.
I found deep character in the small towns and you know how much I love small towns in Italy. Without giving away the story, I'd also say the director incorporated a lot of daily life of people of the town which was amazing.
For instance, something as simple as Clooney having Montepulciano d'Abruzzo (a very famous wine of the region) or his relationship with the local priest, saying grazie when required was so so beautiful. The movie also showcases a local religious festival at the end.
Have you seen this movie or better yet traveled to this wonderful region? Let me know your thoughts! below! In the meantime, let's watch the movie again. Buy the movie DVD here.
Post updated 2021- I've still not been to Abruzzo but I hope that I can visit this intriguing region soon! Favorite Blogs on Abruzzo:
Disclaimer: There are affiliate links on my blog. If you purchase something through these links, I will receive a commission, at no extra cost to you! Please keep reading Italophilia. Thank you!