This post is part of the #ItalianFWT (Food, Wine and Travel) that covers the region of Abruzzo. Each month we focus on a particular region of Italy and its many aspects. I will take you to Abruzzo with the movie "The American".
George Clooney is the protagonist of this blockbuster movie that is shot in Abruzzo, Central Italy.
The story of a gunsmith's last assignment, The American was made at a time when the region was hit by a massive earthquake. The earlier plan was to shoot in L'Aquila but the directors had to change it and move to Sulmona and Castel del Monte. Both the towns turned out to be a surprise for me. I had no idea about this mountainous region of Italy. But I found deep character in these towns, typically Italian. Narrow highlands, dark dreamy countryside and endless stretch of countryside along with a certain remoteness. Throughout the movie I was awed by Abruzzo's barren structure.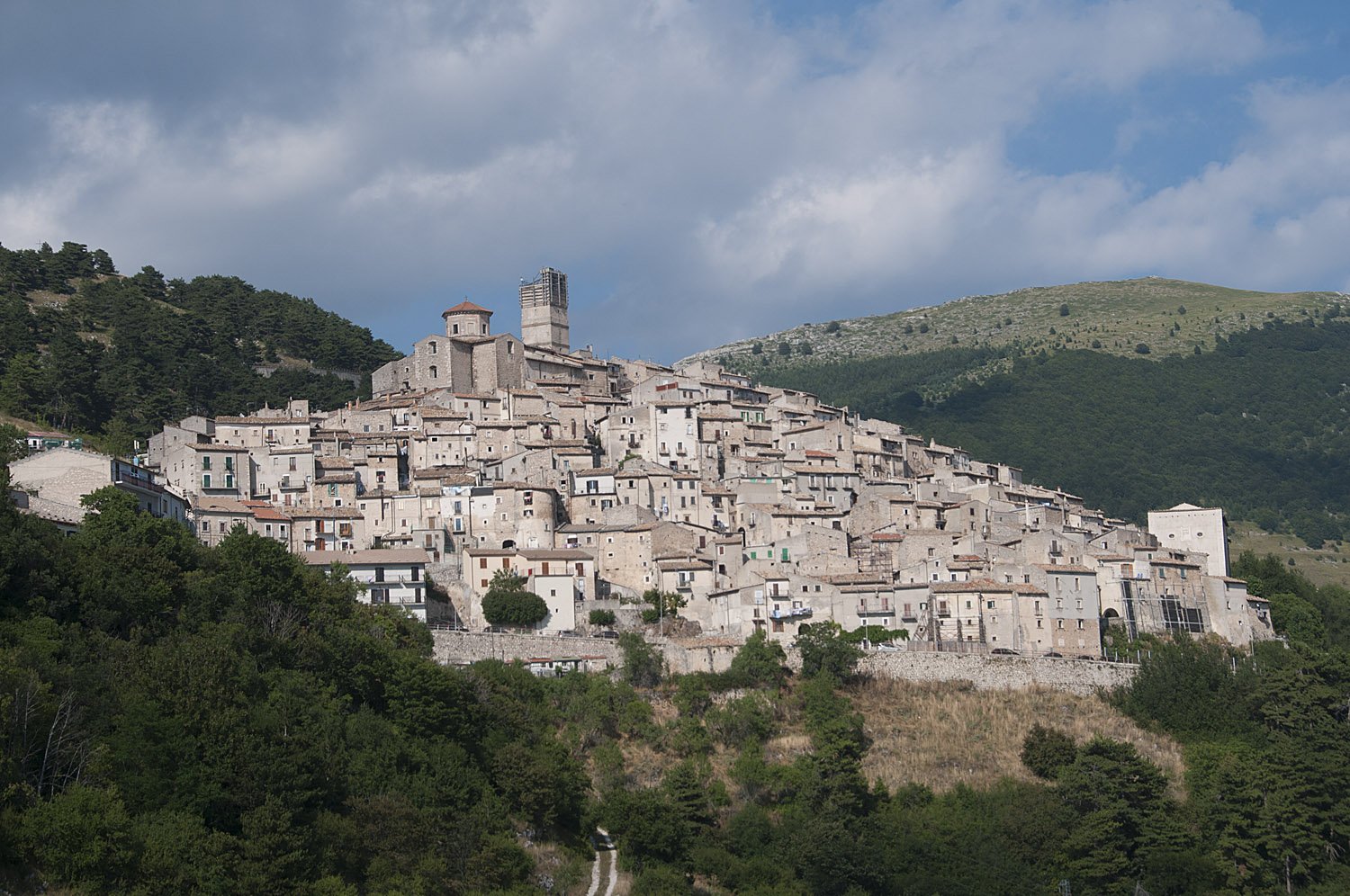 Needless to say, I am smitten by it.
What I especially liked about this movie is that apart from focusing on the story line, the director gave a lot of importance to show the daily life of people in Abruzzo. Clooney's association with the local priest was big (bigger than him speaking Italian when required) Apart from that, there was a beautiful longing of love running at the side. The movie showcased a local religious festival at the end and also showed Montepulciano d'Abruzzo ( a famous red wine of the region) being drank by Clooney.
I am so glad I saw this movie and saw a little known of the region of Italy. Have you seen the movie or travelled to this wonderful region? Let me know your thoughts!
Read Next: Italian Movies to Watch if you are Learning Italian
Follow along the Abruzzo journey with my other Abruzzi fans. Next month on October 3rd as we will be covering the region of "Umbria". You can chat with us live this Saturday morning at 11 am EST on Twitter at #ItalianFWT. Hope to see you there!
Vino Travels – The Montepulciano d'Abruzzo Colline Terramane DOCG with Cerelli Spinozzi   Rockin' Red Blog – The Natural Wonders of Abruzzo Italophilia – An American in Abruzzo Confessions of a Culinary Diva – Abruzzo Comfort Food & Wine Cooking Chat – Pizza Pairing: Montepulciano d'Abruzzo for #ItalianFWT The Wining Hour – 3 Wine & Food Pairings with Gusto from Abruzzo Food Wine Click – Aruzzo 1st Course: Farro and Butternut Squash Soup with Passerina Culinary Adventures with Camilla – Polpi in Purgatorio Enofylz Wine Blog – Grilled Lamb Lollipops with Cantina Zaccagnini Montepulciano d'Abruzzo Tralcetto