Italy does the most gorgeous Christmas displays I have ever seen! There are no dearth of pretty streets in the country and to top it all, during Christmas there are streets with astounding displays of lights and decor! Last year when my husband and I were traveling on our honeymoon, we came across fabulous lights across Italy. In the holiday season the Italians really make the cut above the rest (well they always do, don't they??!)
Imagine the glitter, glamor and magic

that Italy brings each year during Christmas 🙂
Christmas lights are put up somewhere from around early to mid November, depending on the town/city, and are usually up until mid January. These holiday lights really magnify the atmosphere. There is a romance in the air that is indescribable and everything seems happier and prettier. The beautiful markets, cozy trattorias and the sparkling piazzas also add to the festive spirit. Not to forget the Italians!!
So here are some of my favorite Christmas displays (including the not so obvious ones) from last year:
ROME:
A Christmas Tree near Termini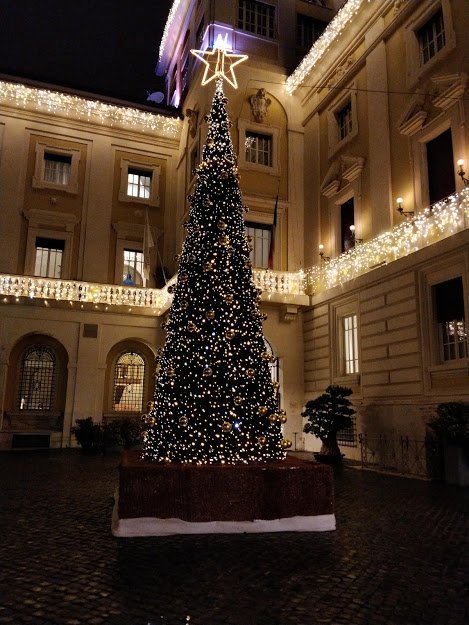 A starry evening in Trastevere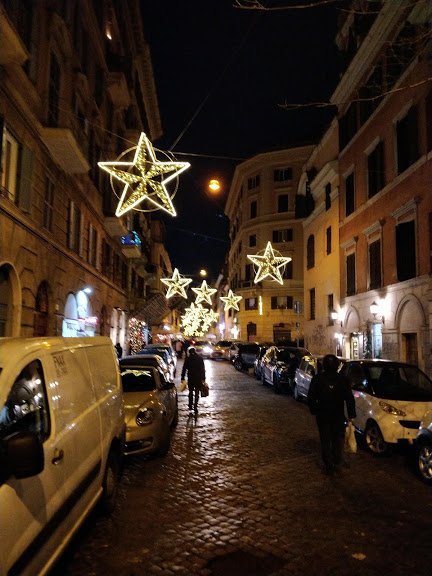 A colorful display near Piazza del Popolo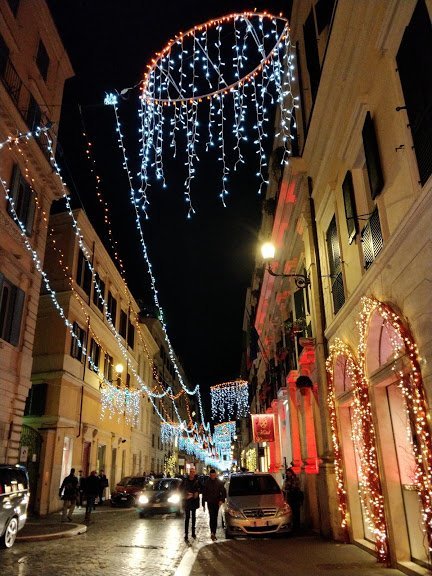 A quiet evening in Rione Monti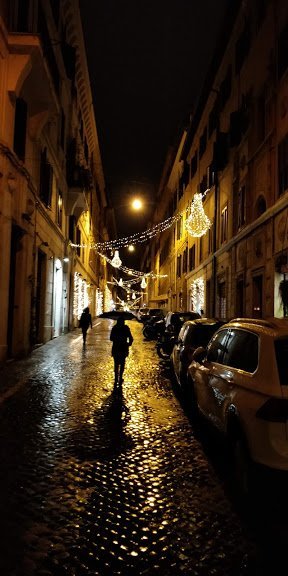 BOLOGNA:
Lucia Dalla's song lyrics "L'anno che verra`":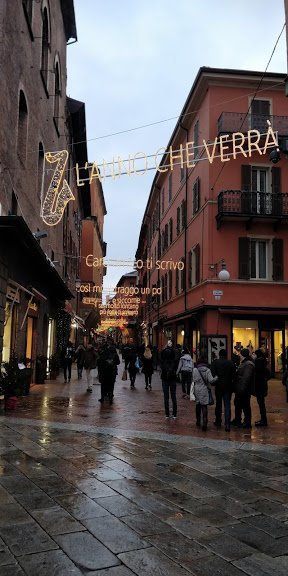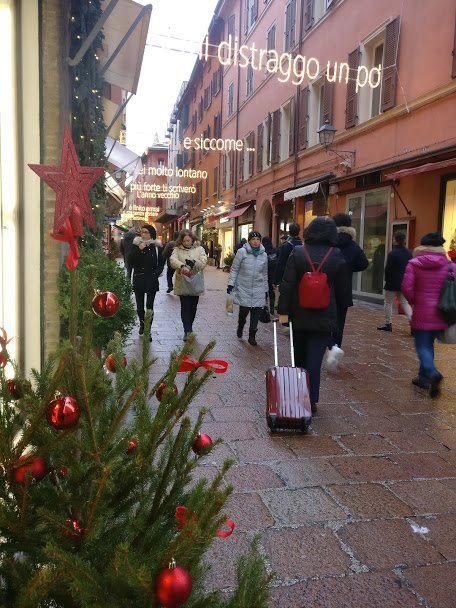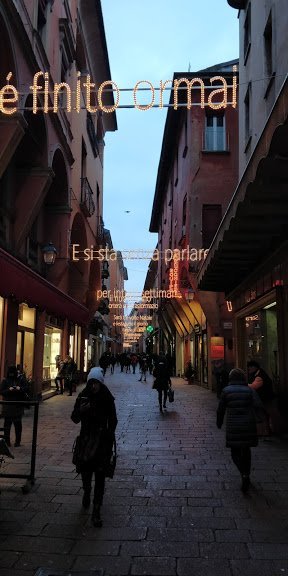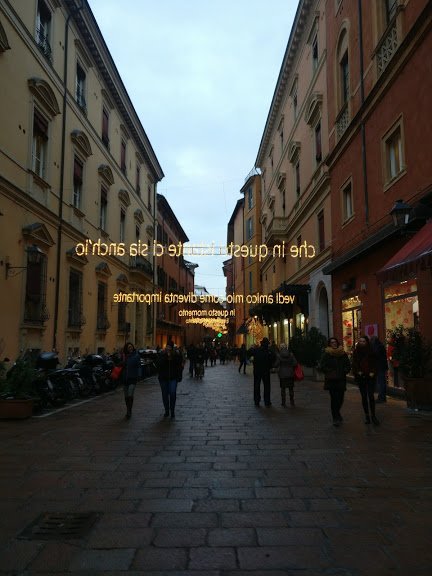 An antique bookstore since 1928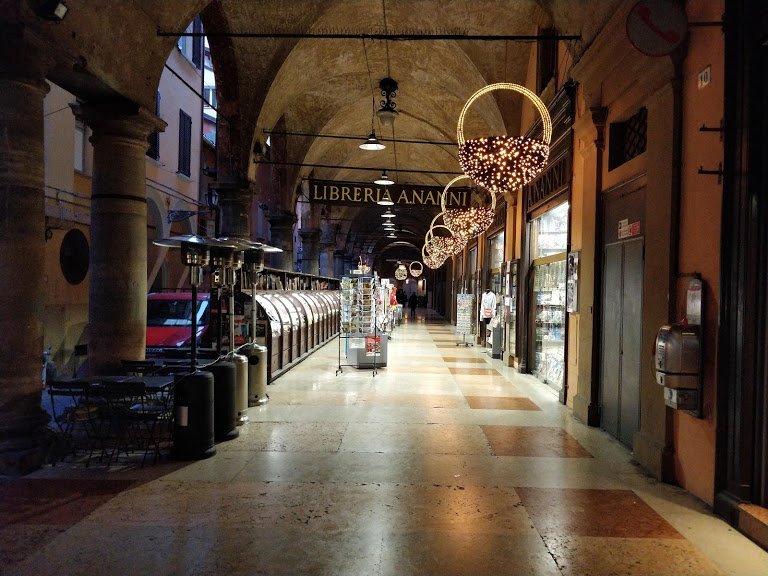 PARMA:
The magic of the carousel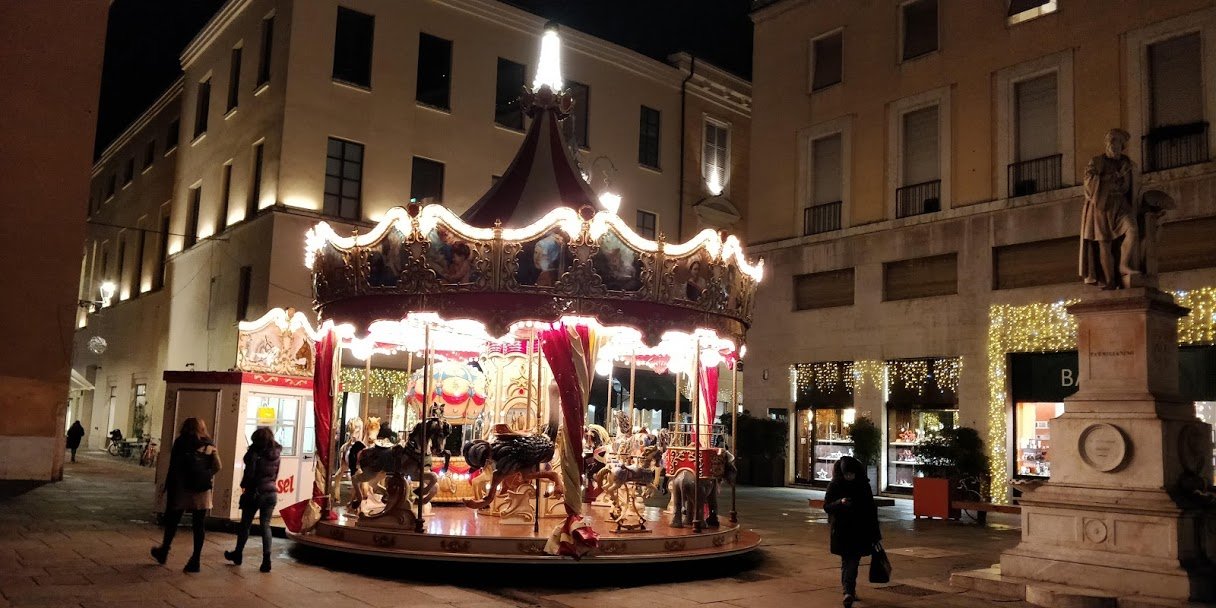 Subscribe to the Italophilia Newsletter
Inside a dream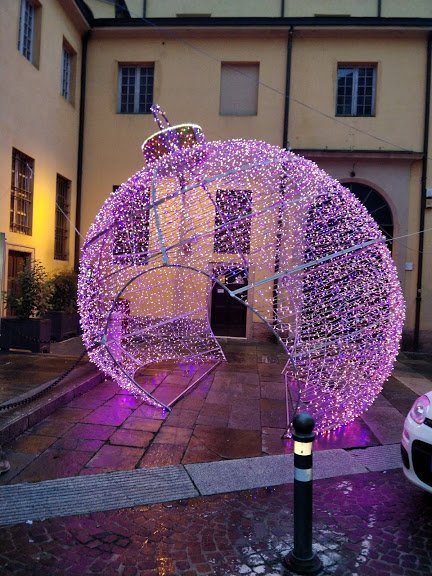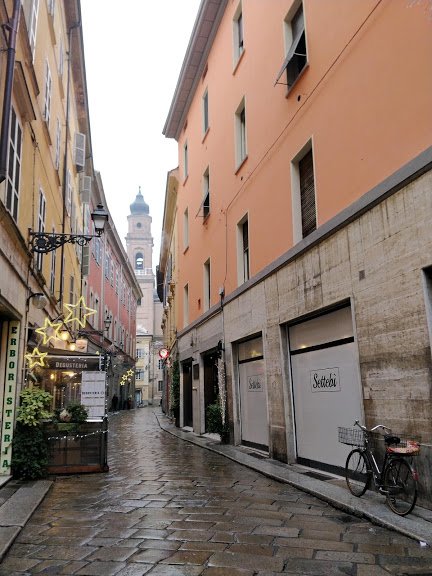 Tell me how you'll celebrate your Christmas!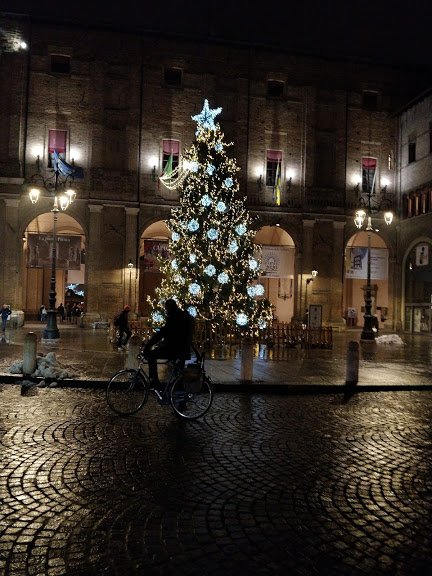 A VERY MERRY CHRISTMAS TO EACH ONE
OF YOU READING ITALOPHILIA!
BUON NATALE A VOI!
PIN THIS!
Hop on and subscribe to the Italophilia Newsletter