I've been fairly behind on my reading in the past year but this doesn't mean I didn't read anything interesting. I read about 17 books based in Italy, 3 of which stood out for me completely and these unique books set in Italy are great for social distancing as well! Hope you enjoy reading them!
Top Three Books Set in Italy
Cucina Tipica by Andrew Cotto
Cucina Tipica is a fast paced story based in Italy and centres on the tumultuous life of protagonist Jacoby who finds his roots among a plethora of olives and vastness of cypresses. Jacoby's small stay in a Tuscan barn pushes him to find meaning in life after he gets fired. The story involves his healing along with a large amount of unexpected friendship and copious amount of Tuscan food. The book also includes a fair share of the Italian language that will transport you to the real Italy. That's also where I got excited and felt, "oh that happens to me too!".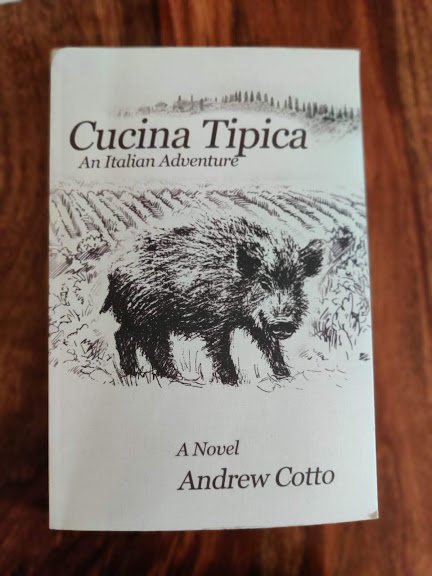 Predictable in parts, Cucina Tipica is lovable nevertheless. I loved how the author makes the two female characters stand out despite having small roles in the book. The beauty of Italy, the long explanations of cucina tipica and visits to the Bar for fresh cornetti were some of my favorite parts!
When Cotto says, "it drove him crazy how really nice things in America were only for the rich", I could think that the same were true for India.
Cucina Tipica is very real, showing sexuality and swearing, life's questionable relationships, ridiculous work systems, arrogant bosses and challenging times. Thanks to the book, I'm now getting back to listening to Bob Dylan and Pearl Jam! I now also really want to explore more of Tuscany, especially towns like Panzano, Volpaia and Cortona.
Buy Cucina Tipica – Amazon India
Buy Cucina Tipica- Amazon Global
The Other Side of the Tiber by Wallis Wilde-Menozzi
While browsing in Parma's Feltrinelli bokstore, I saw Wallis Menozzi's book on the shelves, the cover immediately standing out because of Rome. I scanned parts of it on the flight back but never got a chance to read until a few days ago. A resident of Parma since 30 years, Menozzi wrote this memoir more than 5 years ago!! (Are you too feeling, how did you miss this book??!)
The Other Side of the Tiber is a beautiful (and frustrating) memoir about Menozzi's time in the city as a single woman. There's art, culture, Rome, inspiration and more Rome ….coupled with reflections near the river Tiber. Menozzi was a woman looking for ingenuity from Rome and ended up living around the Romans in a box sized room. A story enough to get you hooked I'd say!!
While this book is not a complaint, it is neither shared through rose tinted glasses. It is the real Italy of the 60s where there is fascism, lack of feminism and long prose on Art, specifically on Carravaggio and Bernini.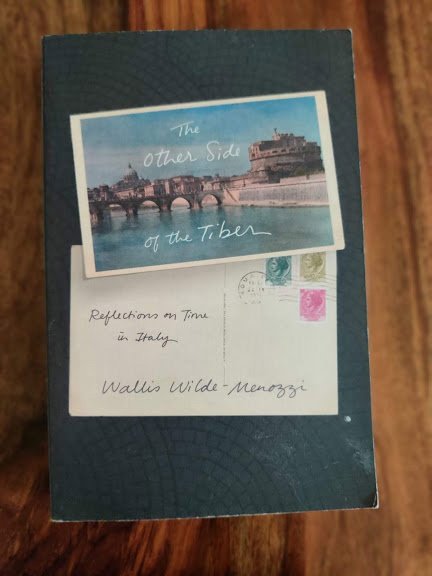 I have many a favorite passages from this memoir but what I most loved when the Author travels down South to the "then uninhabited Matera" and Puglia. The complex observations are outstanding. Her time in the Italian market where she exemplifies basil is a special delight to read! Fair warning- the book is wordy and complicated in parts.
Buy The Other Side of the Tiber- Amazon India
Buy The Other Side of the Tiber- Amazon Global
Fleeting Rome by Carlo Levi
When it comes to Carlo Levi, his book "Christ Stopped at Eboli" takes most of the credit. Therefore I felt, no one around me knew of this book. Fleeting Rome is a memoir, so raw and magnificent that it feels like you are walking in Rome! Written immediately after the Second World War, the vivid observations of the piazze and the fontane made me miss Rome. I think it will resonate more with those who have either lived in the city or traveled there.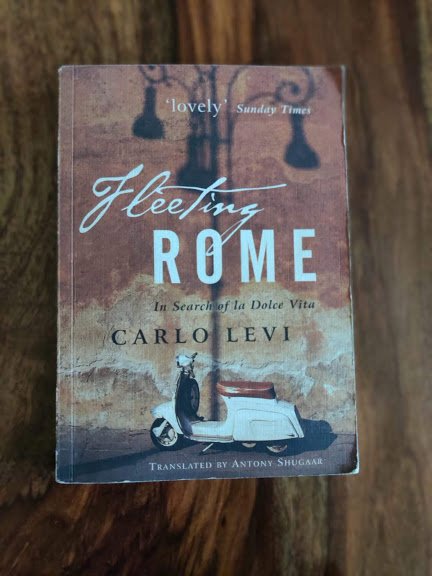 Don't be put off by the subtitle "In Search of La Dolce Vita", Levi's evocative prose and translation will do justice to the Eternal City.
While reading, I also realized how much I love memoirs more than any other style of writing. Memoirs seem so much more real.
Buy Fleeting Rome- Amazon India
Buy Fleeting Rome- Amazon Global
So now on to you.. Tell me what have you been reading??
Buy these books:
PIN THIS POST!