Years ago when I read abut the town of Urbino in Le Marche, I wanted to find a way to visit. It looked right out of a medieval history book! Although there are no dearth of hill top towns in Italy because of the diverse nature of the country, in Le Marche I especially recommend visiting Urbino!
A trip to the beautiful walled town of Urbino might be worth everything!
Urbino is a page out a medieval fairy tale….A dreamy Winter destination.
Why Should You Visit Urbino in Le Marche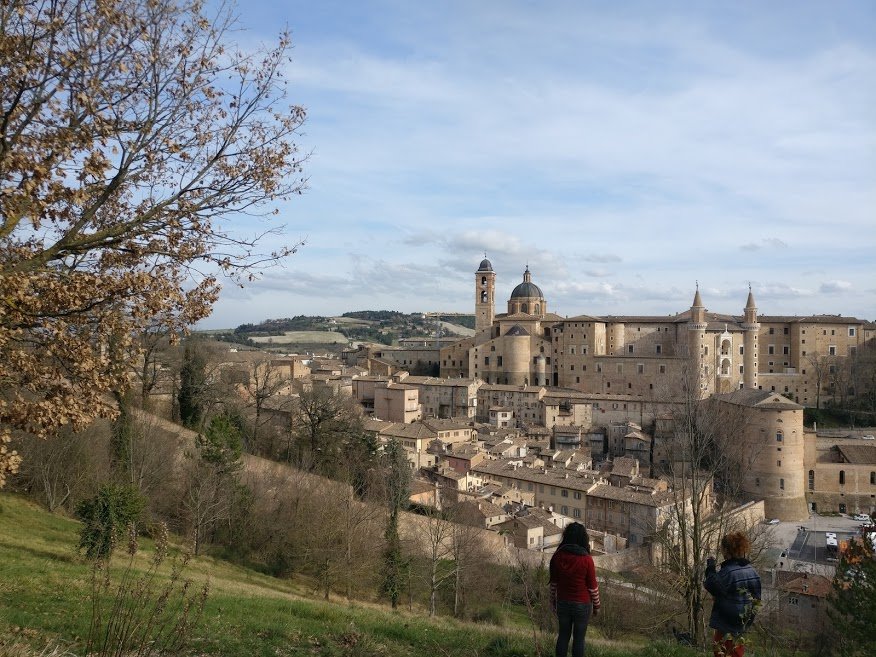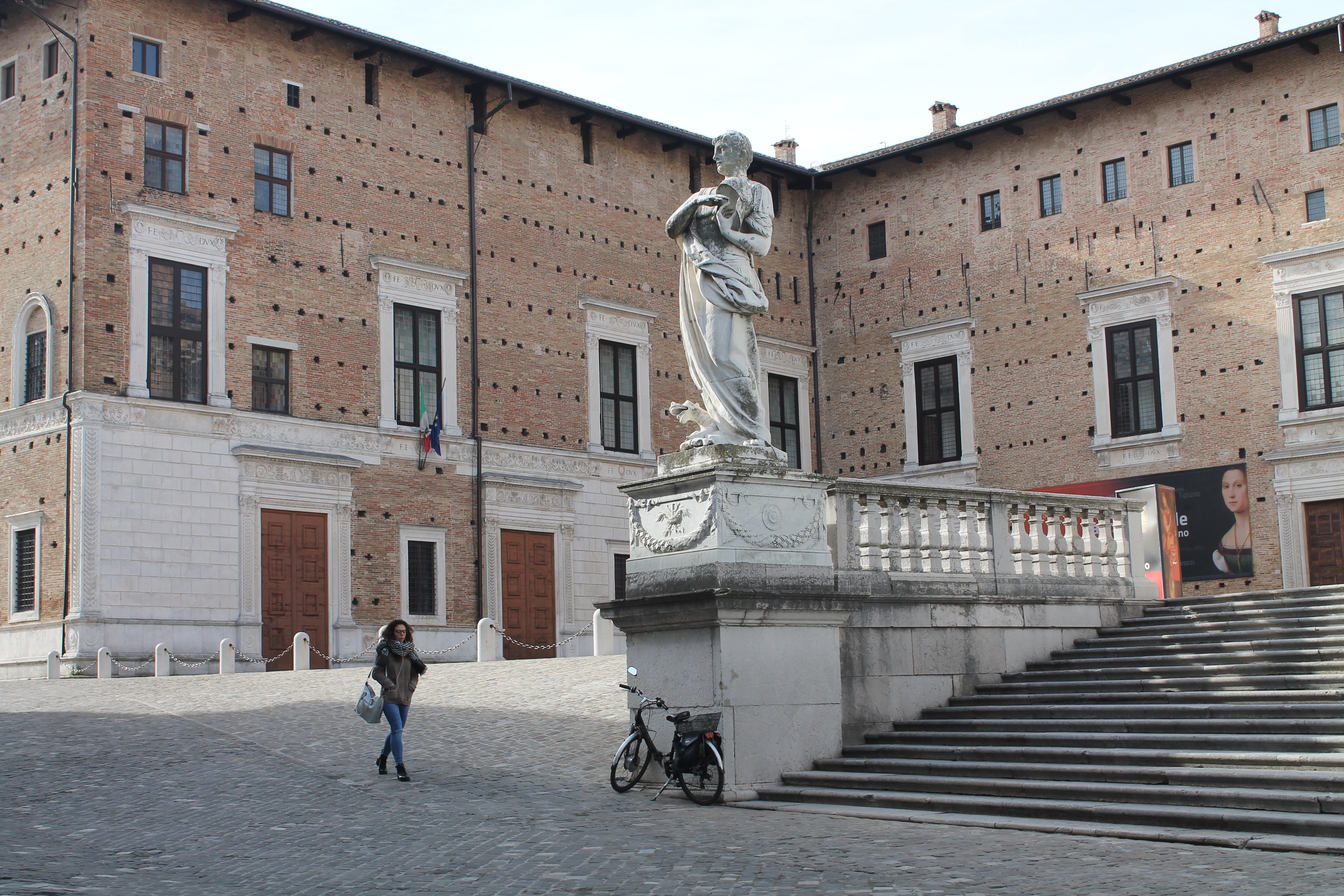 1. It's a Beautiful Hill Top Town
A well preserved Renaissance town like no other, Urbino is dreamy!! The town and the area around it is beautiful and misty and the drive is breathtaking. I don't think any picture can do justice to it because one turn of the hill will make you astounded of what you're seeing.
It almost seems unreal that a place like Urbino even exists.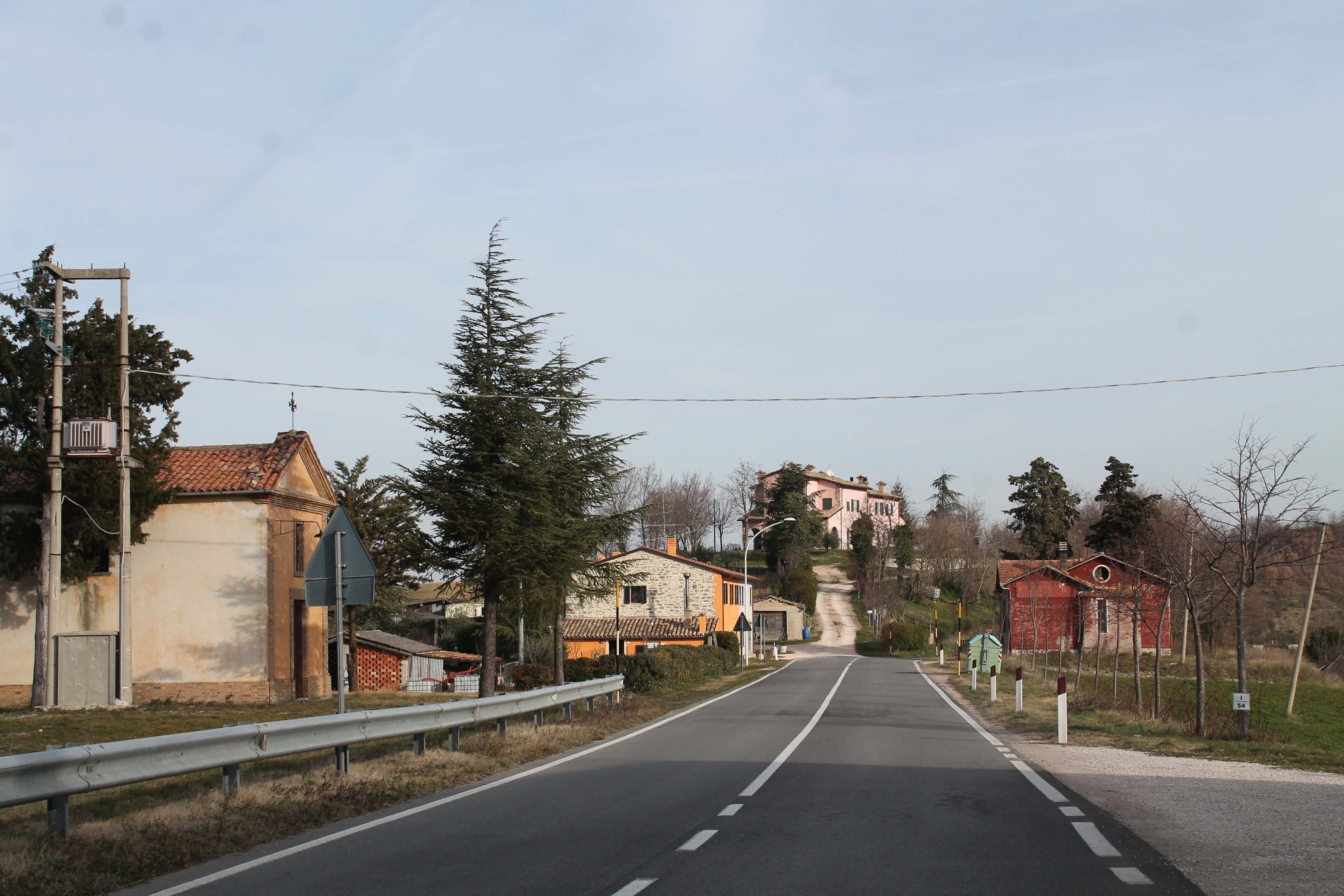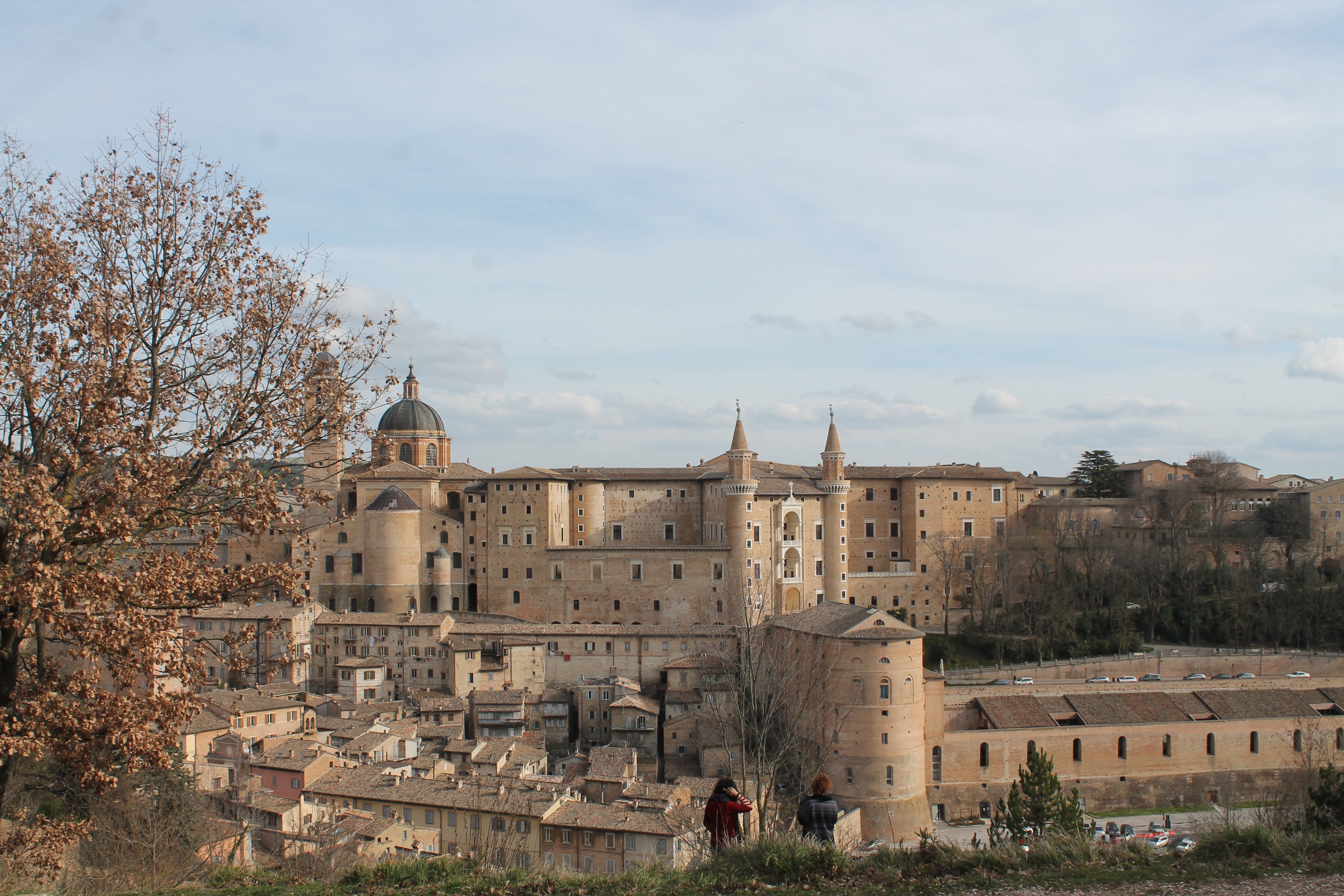 2. You'll be Away from the Crowds
Urbino is practically devoid of tourists except for the many students you'll see in bookstores, Bars and churches. That's because of the 16th century University of Urbino -a popular place of study in Italy. You'll see students from across the globe coming here to study Literature, Languages, Law, Economics etc.
Yes, there are barely any tourists but simply a very youthful vibe!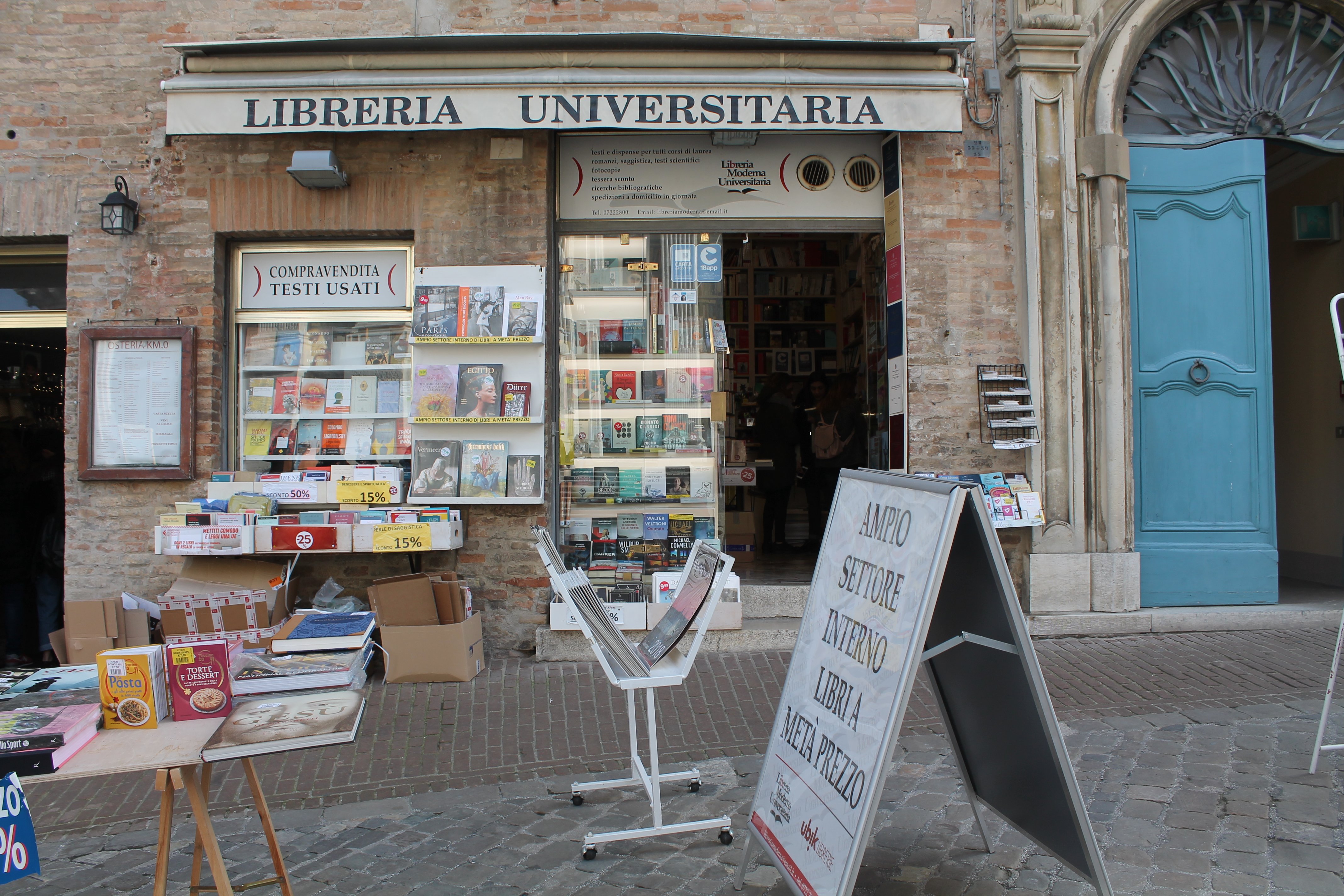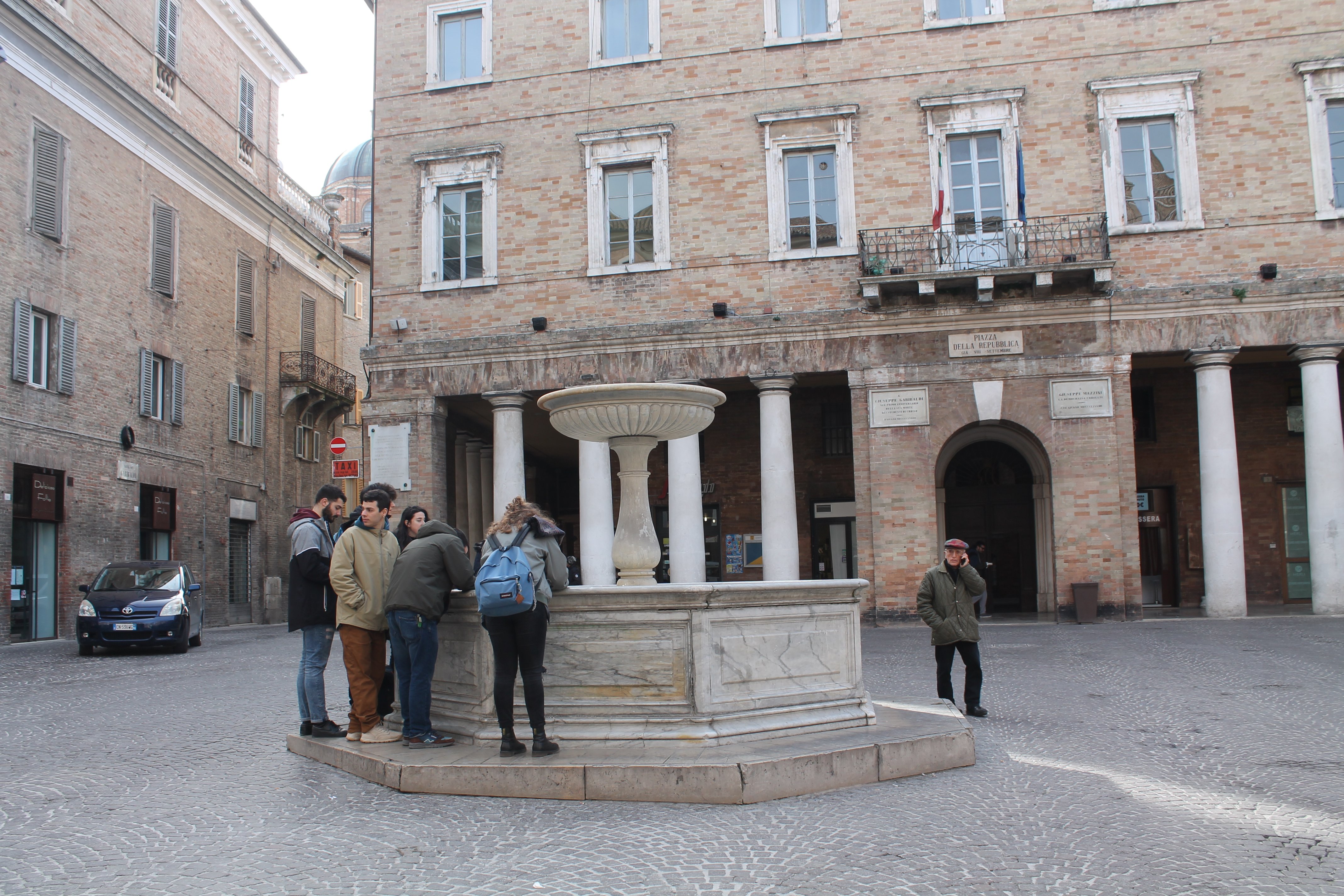 3. It's a Place of Historic Importance
Urbino is a town of Raphael- one of the most important High Renaissance artists and architects. Raphael's work is globally known, especially "Raphael's Rooms" or "Stanza della Segnatura" in The Vatican. Raphael's home in Urbino, is now a museum and houses important works of art.
Urbino is also widely known for the National Gallery of Le Marche in Palazzo Ducale (Ducal Palace) – a UNESCO World Heritage Site since 1998. The palace is well preserved and includes the most famous Renaissance paintings in the world!!
The "Ideal City" attributed to Piero della Francesca is also in the Ducal Palace.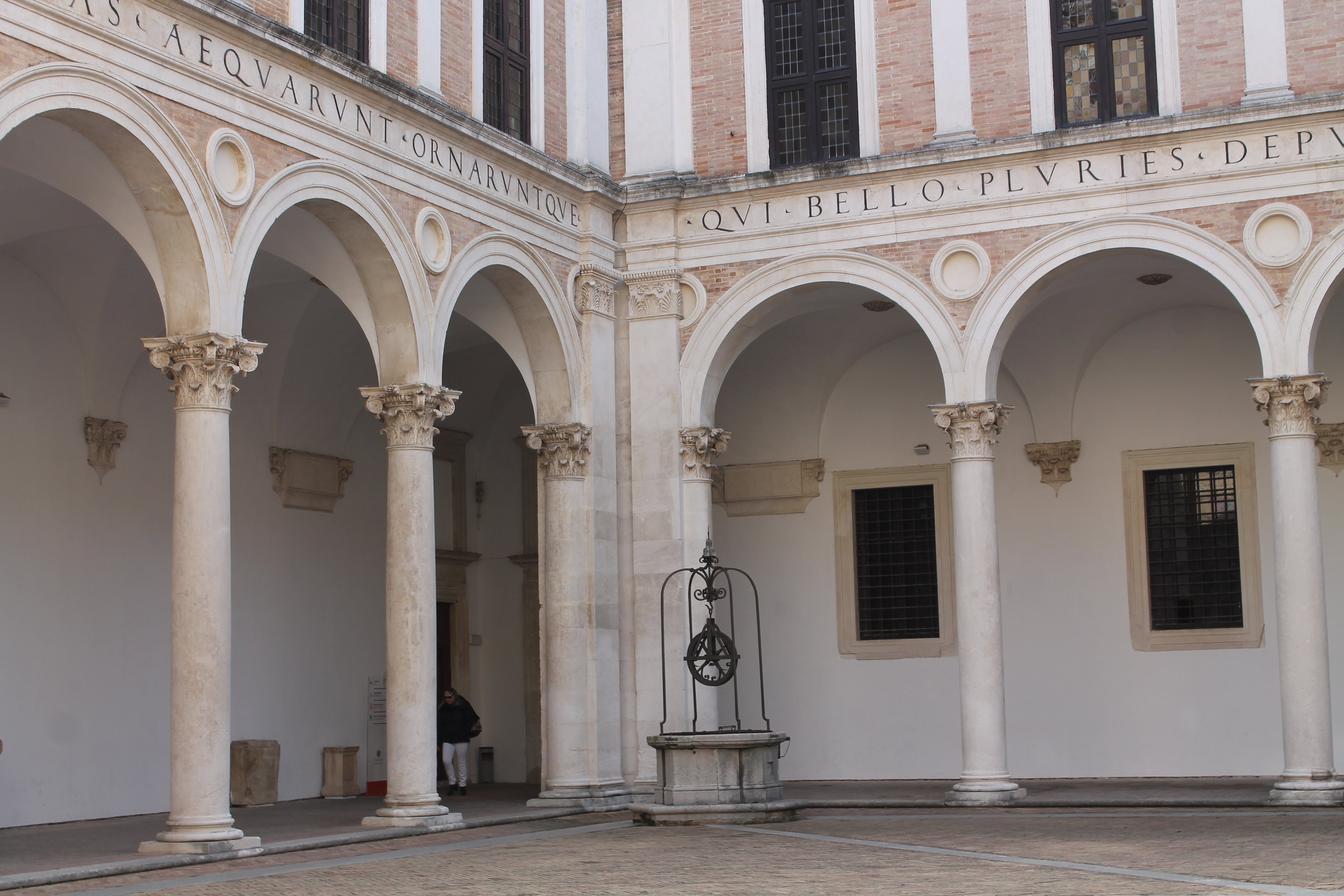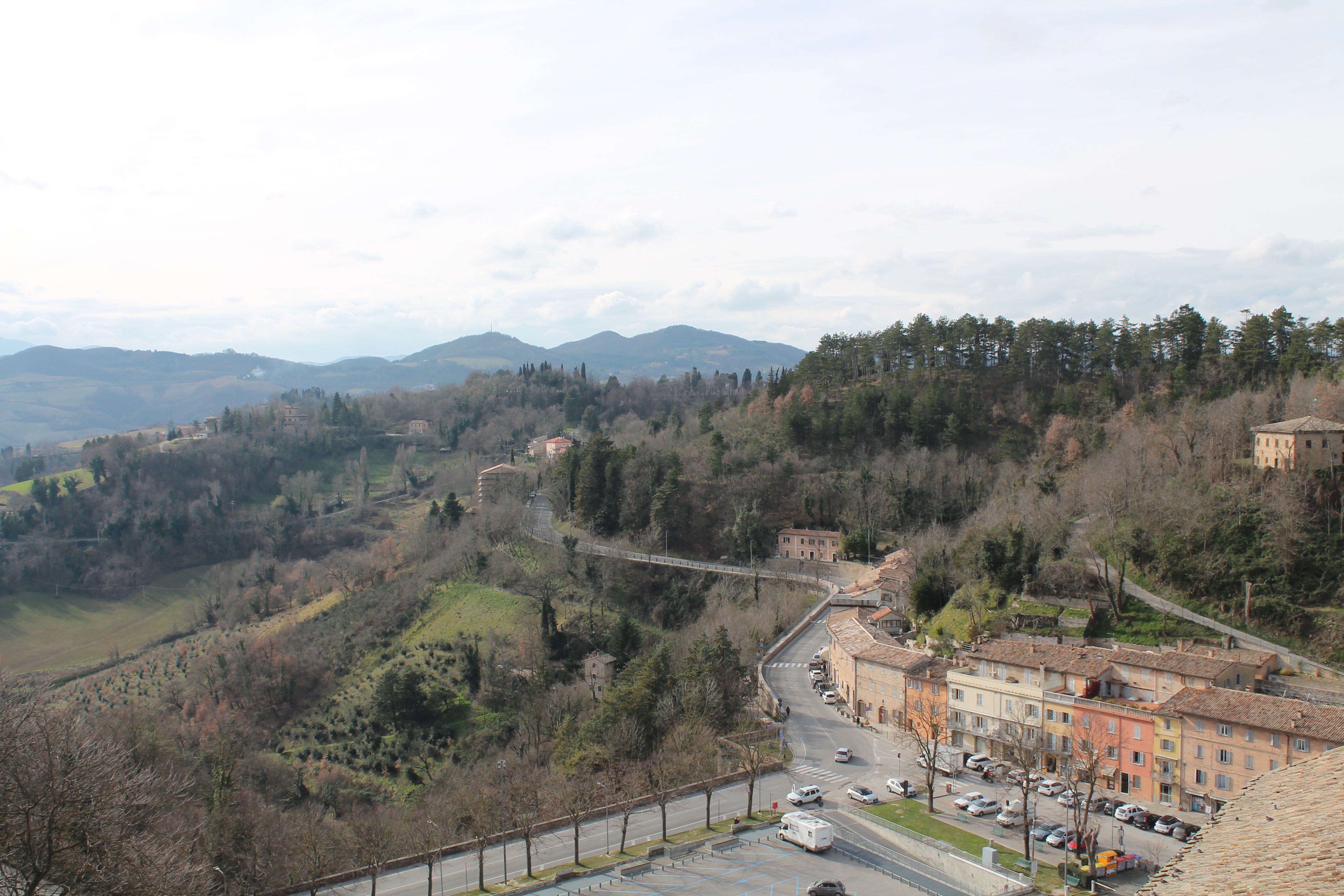 4. You'll Love Getting Lost in the Streets
The steeply made town of Urbino is nothing short of romantic as you find yourself navigating the streets. Urbino has no modern buildings, so it's porticoes and alleys are the ones that will completely charm you! Need I say more??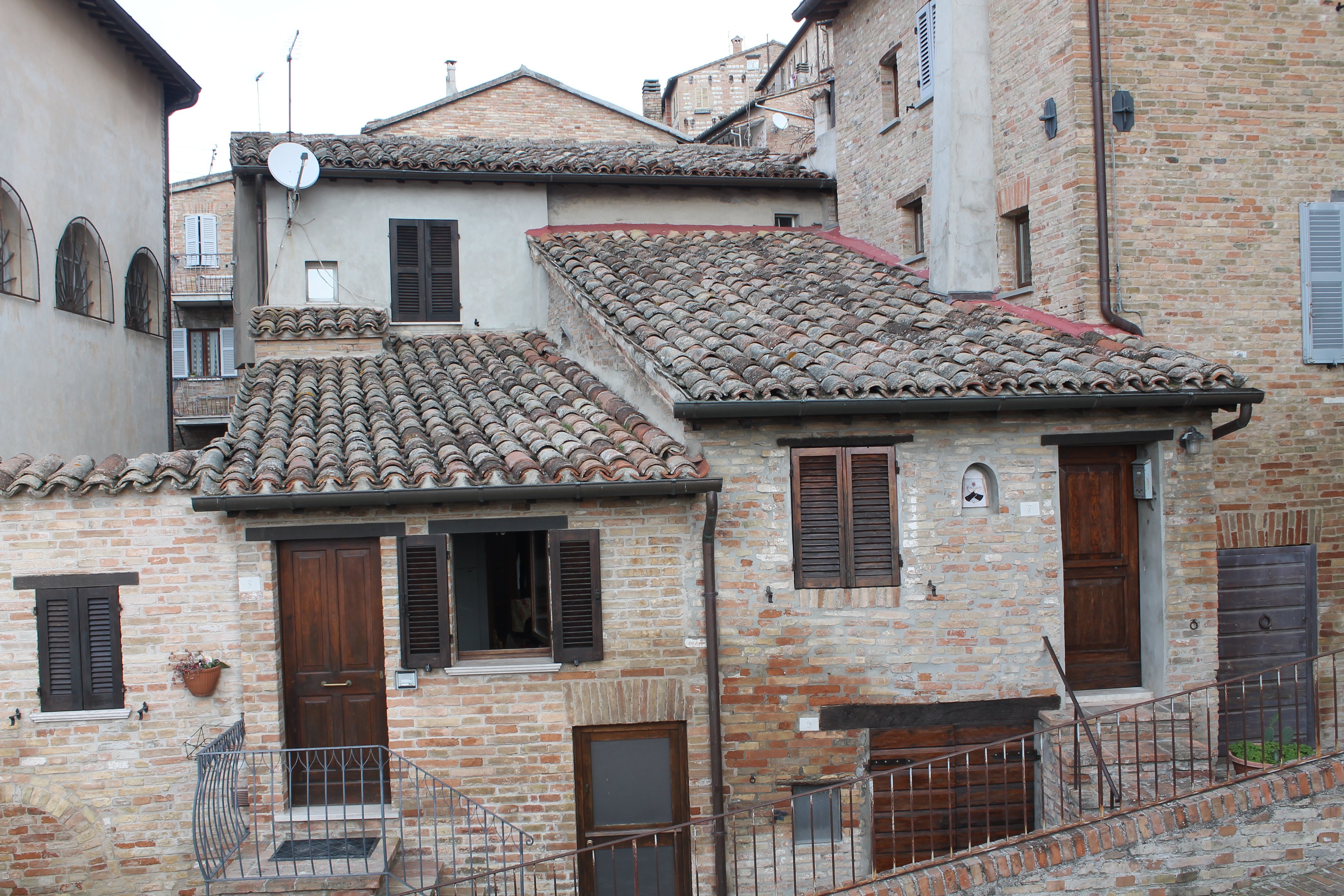 This slideshow requires JavaScript.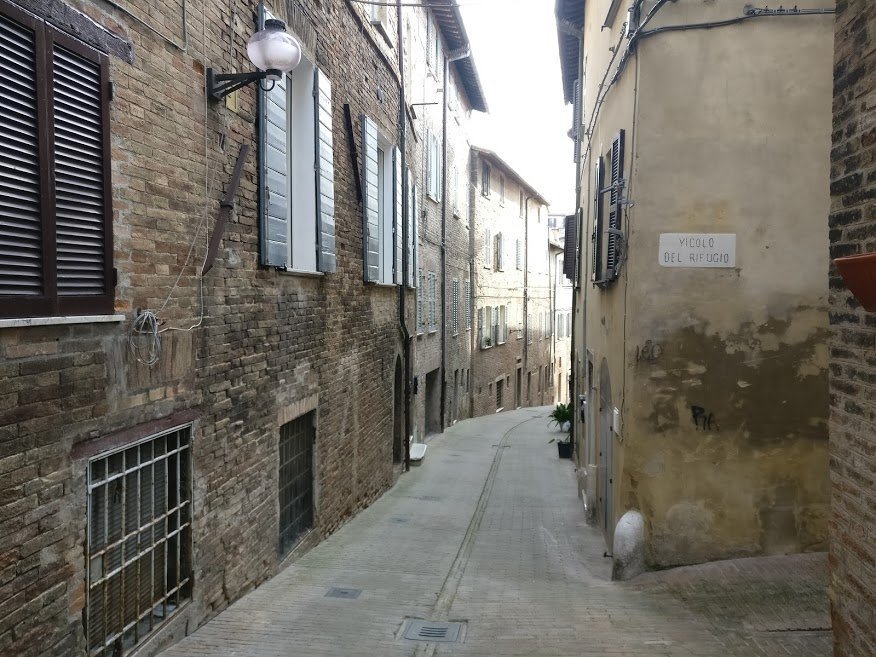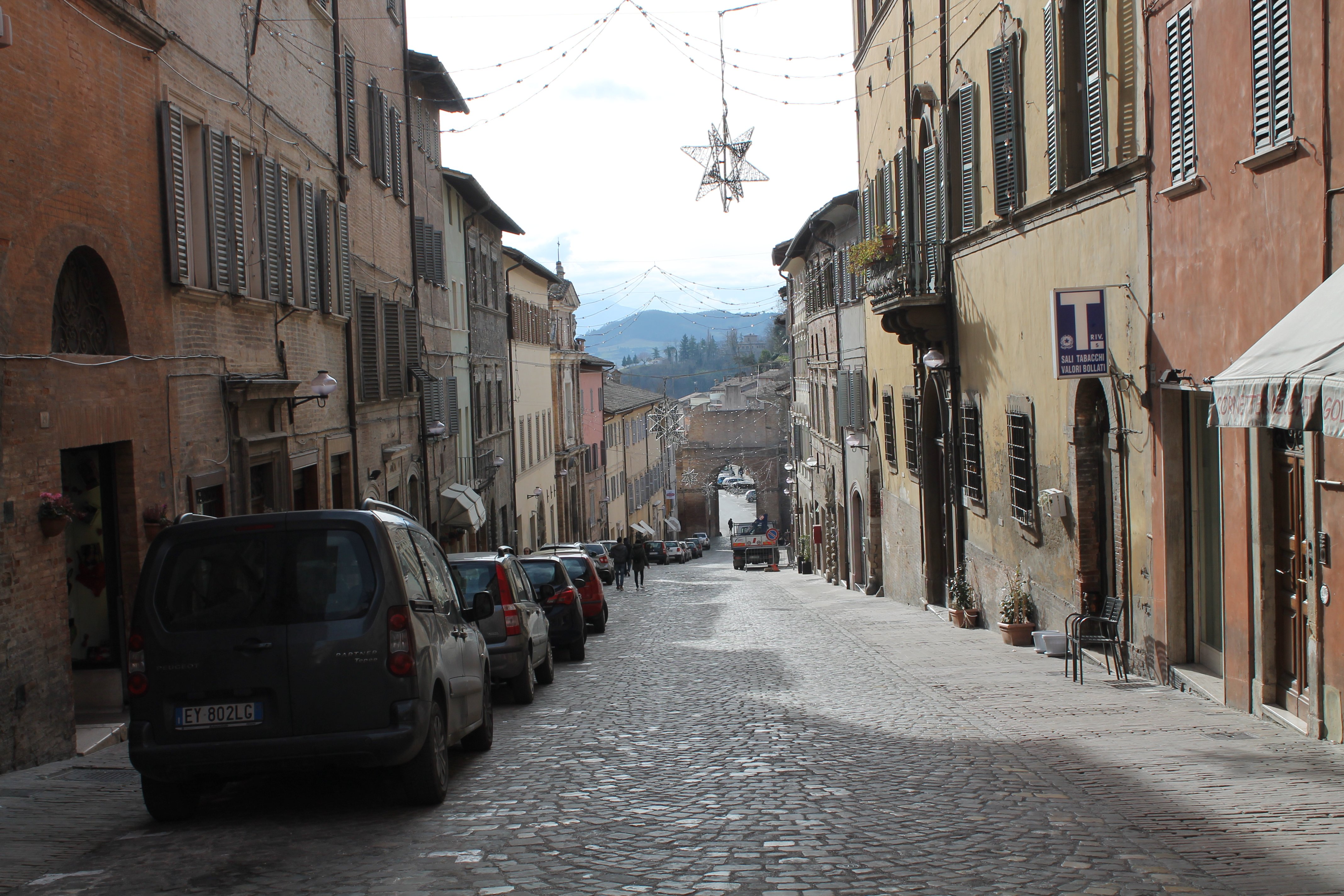 5. It houses the Oratory of Saint John the Baptist
Another landmark of this wondrous city is the 14th century Oratory of Saint John the Baptist. This chapel depicts Saint John's life in late Gothic style. The frescoes were grandly depicted by brothers Lorenzo and Jacopo Salimbeni and it is commendable even now (after 600 years) they seem so life like!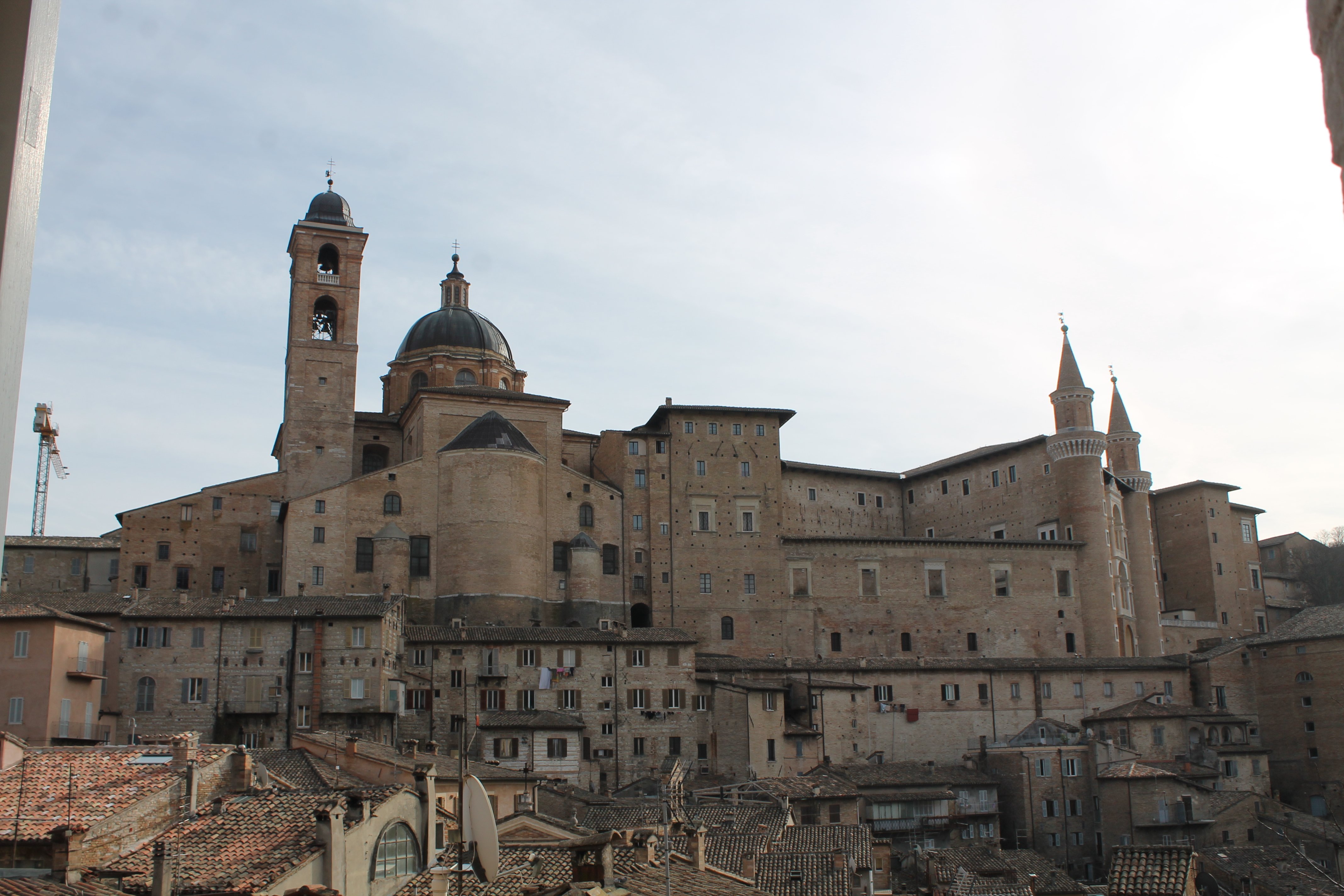 Are you enticed to visit Urbino?? Let me know in the comments!
How to Reach:
Urbino is 36kms from Pesaro from where regular train run to all major cities of Italy (Check Trenitalia for train options). From Pesaro, there are regular buses to Urbino. (Please check for Winter schedule)
If you are looking to fly, check flights to/from Ancona and Rimini airports.
PIN THIS POST!