Traveling to Northern Italy for a week but confused where to go?? I completely understand your plight because there's so much to see that its almost overwhelming. If you're venturing to Northern Italy with only a week in hand, here are 3 ultimate itineraries for you! These options are versatile and practical so you can pick and modify the itinerary you like best. The best part is that they do not require hiring a car unless you absolutely want to, so all travel is possible by train! Additionally, for a week in Northern Italy, the major cities below are connected to airlines such as EasyJet, Emirates, Delta, British Airways, Alitalia, Lufthansa, AirIndia, etc.
One Week in Northern Italy: 3 Ultimate Itineraries
Itinerary 1: Milan-Lecco-Bergamo- One Week in Northern Italy
Let's start with the first itinerary of spending a week in Northern Italy. Visit Milan, Como and Bergamo belt (Lombardia region). Flying into Milan is the best and cheapest option because it is well connected to all international airports across the world.
Day 1 Milan:
Assuming that you reached Milan in the previous day or in the morning of Day 1, wash up and leave your hotel to see La Galleria Vittorio Emanuele II. Known for high end stores and restaurants, La Galleria is one of the most striking places of the cosmopolitan city. After visiting La Galleria, check out Duomo di Milano right in front of it. It is the largest church in Italy and in a square dominated by several restaurants, Bars and the metro. Walk around, have a negroni or a spritz and just enjoy the view! If you want to climb the terrace to see a view of Milan its €8.5! Since it is your first day, don't overplan but don't also see too less. Milan has a mix of everything- great transport system, fantastic churches, art galleries and cool Bars. Retire to bed early so that you can do more sightseeing the next day!
Day 2 Milan:
Teatro Alla Scala in Milan is where famous Italian composers such as Guiseppe Verdi and Giacomo Puccini performed. This Opera house is really stunning and worth visiting. After a visit to Teatro alla scala relax in Castello Sforzesco for free! This is a 15th century castle which was partly designed by Leonardo da Vinci. It houses several museums and is famous for its gardens!! Spend an evening having wine and risotto alla Milanese later at the hispter area called Navigli. This is also one of the most crowded places in Milan. If you plan in advance, you can even book a tour to see The Last Supper by Leonardo da Vinci in Milan's Santa Maria delle Grazie.
Day 3 Milan:
Milan is a seriously underrated Italian city. Once you're there, you'll notice it is so different from all the other cities you've been to in Italy and that is refreshing! I've made a mental note to spend more time next time asI've still not been to Pinacoteca di Brera– the most famous art gallery that houses works from Bellini, Titian to Raphael and Caravaggio! This is what you can do on Day 3. I also suggest you to ride the old world trams in Milan and cross the Arco Delle Pace (Arch of Peace) which is worth photography especially late evening.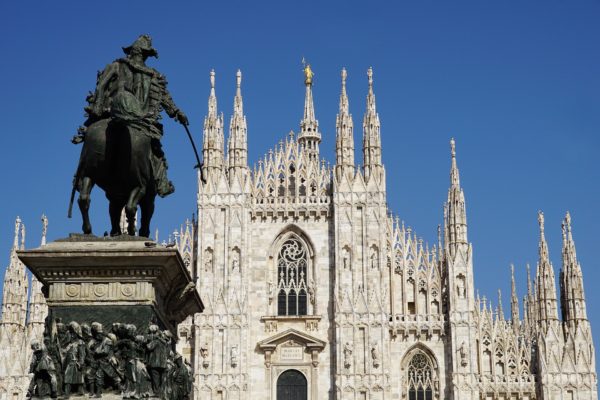 Where to Stay in Milan City Centre
Day 4 Milan to Bergamo:
From Milan take a train to the hill top town of Bergamo. This will not only give you a change in scenery from a big town but also make you appreciate the benefits of being in small town Italy. Bergamo is a compact town. Check out in your hotel and take a walk around the historic centre!
Day 5 Bergamo to Lecco:
Only an hour from Bergamo is the small town of Lecco in Lake Como. Take a day trip here and enjoy the stunning Italian lakeside. The Neo-Gothic cathedral and cable car in Lecco is worth enjoying any time of the year. You can check out this day trip from Milan too in case you don't want to visit Lecco from Bergamo!
Day 6 Bergamo:
Since its your second last day in Italy, take it slow and enjoy the old town Citta Alta. Take all the time in the world to enjoy the Duomo di Bergamo and be in awe of its detailing! Enjoy an evening in any of its famous bars!
Did you know the funicular in Bergamo has been functional for over 120 years!
Day 7 Fly home:
Fly out of Bergamo airport by taking a shuttle to the airport from the city centre. There is one every 20 minutes. At the airport, if you haven't already tried the delicious pasta called Casoncelli alla Bergamasca, give it a try before you bid adieu to Italy.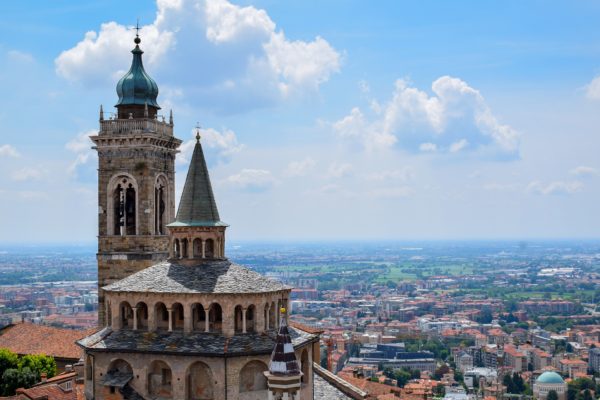 Itinerary 2 Venice- Trieste-Gorizia-One Week in Northern Italy
Another option to spend a week in Northern Italy is to visit the regions of Veneto and Friuli Venezia Giulia. Start your trip from Venice from where connections to and fro to the rest of the world are easy. Then move to the city of Trieste in the region of Friuli Venezia Giulia in North Eastern Italy- an unusual itinerary idea.
Day 1 Venice:
Once you've checked into your hotel, take a walk in Venice. I always suggest you to get acquainted to a city rather than checking off multiple things from your list. You'll always be swamped with things to do and see in the floating city because there is so much. But I suggest take a map and start with Piazza San Marco. You can spend hours just being in the piazza and walking inside to see the St. Mark's Basilica. Depending on the time at hand, enjoy a hot chocolate or a glass of wine at Caffe` Florian!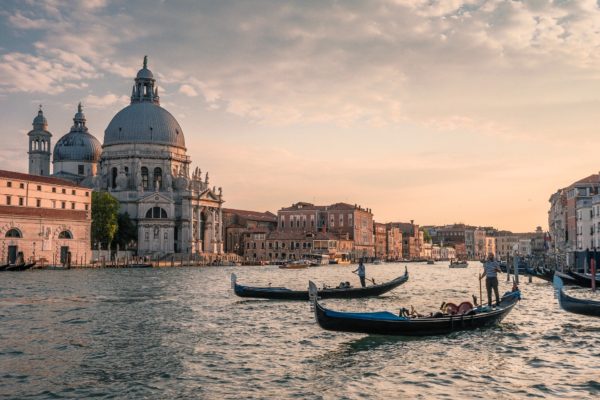 Day 2 Venice:
On your second day, visit the Rialto market first and opt for a cicchetti tours in the city. Book an early afternoon or evening spot so that you can combine a lunch or aperitivo along! Don't miss visiting Galleria Accademia on this day, it will take more time that you can imagine! If you're not a museum lover, just walk around and hop on the vaporetto (water bus) to visit any of the neighborhoods like Cannaregio and Dorsoduro.
Day 3 Venice to Torecello, Burano or Murano:
If you plan to move around in Venice a lot, don't forget to buy a vaporetto (water bus) pass. On the third day, take a day trip to the beautiful islands of Torcello, Burano or Murano. Check out this tour to see the beautiful islands make up the lagoon of Venice. They are a must see to understand more about the area. Also note that in Venice there are over 100 churches so you might want to take things slowly. Don't overplan. For your evening aperitivo check out this post by Gillian McGuire.
Day 4 Venice to Trieste:
Check out of your hotel by taking a high speed train to Trieste. Once you've checked in your hotel, visit the breathtaking Piazza Italia in Trieste. This North Eastern Italian city is famous for the coffee brand- Illy, so don't forget to order a coffee as you enjoy the gorgeous view of the sea from Piazza Italia! Have coffee in Café San Marco and learn about the writers living in Trieste in the early 19th century.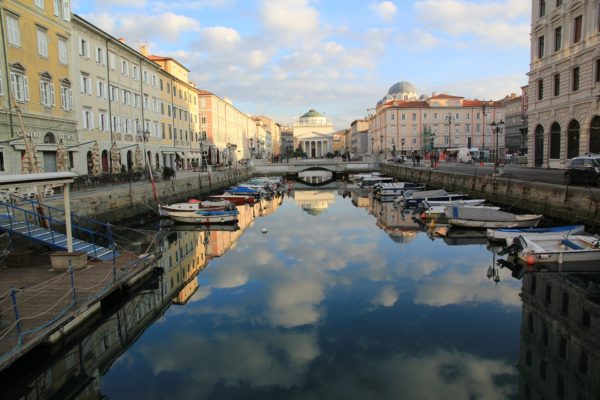 Day 5 Trieste:
On Day 5, choose to visit Castello di Miramare for its proximity to Trieste. Perched on the side of a hill in Trieste, Castello di Miramare is a fine example of the Austrian-Hungarian Empire. Pack a picnic and enjoy your time noticing the whimsical castle of Miramare. Relax back in an old world cafe in Trieste for the evening. If you have more time, visit the Roman Amphitheater from the 1st century A.D.!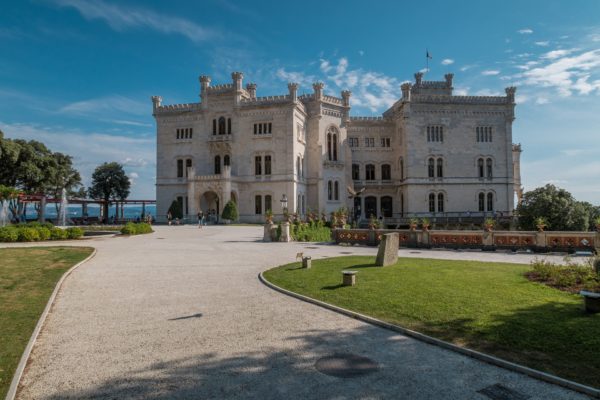 Day 6 Trieste to Gorizia:
There are several options of day trips from Trieste such as the towns of Muggia or Udine, but I'd suggest you to take a train to Gorizia. This town is on the border of Slovenia so one part of it is still in Italy while other belongs to Slovenia. The medieval centre is gorgeously colorful and is a mixture of several nationalities. Gorizia looked quite Austrian to me though!
Day 7: Fly home
Depending on the time in hand, visit the Arco di Riccardo and Castello di San Giusto. The later take a stroll at the Grand Canal in Trieste and don't forget to enjoy a gelato before you go!
Itinerary 3: Torino-Genoa-One Week in Northern Italy
Did you know Italy's first capital city was Turin (region Piemonte!). It is an underrated Italian city famous for many things such as old style coffee shops, exceptional wine and Gianduja chocolate! Meanwhile, this itinerary of spending a week in Northern Italy to include Genoa (region of Liguria) is a winner, an ultimate Northern Italian itinerary.
Day 1 Turin:
Fly into Turin airport directly- another Italian airport well connected with other European and international destinations. Take at least 3 days to see Turin because there are many things to do and see. On the first day take a walk in Piazza Castello and Piazza San Carlo and soak in the atmosphere of the city. Depending on when you reached the city, visit any of the coffee Bars and enjoy the evening snack and drink tradition of aperitivo! (it was invented here!)
Day 2 Turin:
Keep your second day to see one of the biggest Egyptian museum in the world-yes it is in Turin! If you have more time and are a museum geek, visit Palazzo Madama or Reale depending on what you want to see. Always keep a map of the city handy with you. After a long day understanding this north Italian city, venture out to enjoy a cup of bicerin!
Day 3 Turin to Langhe:
There are some great day trips to take from Turin to the famous wine producing area called Langhe. Did you know Langhe produces Barolo which is the King of wines!! Once you're in Langhe, visit a vineyard or see the town of Alba! If you don't wish to take a day trip on Day 3, check out the Cinema Museum at Mole Antonelliana. Check out where to eat and drink in Turin for more options to enjoy the city!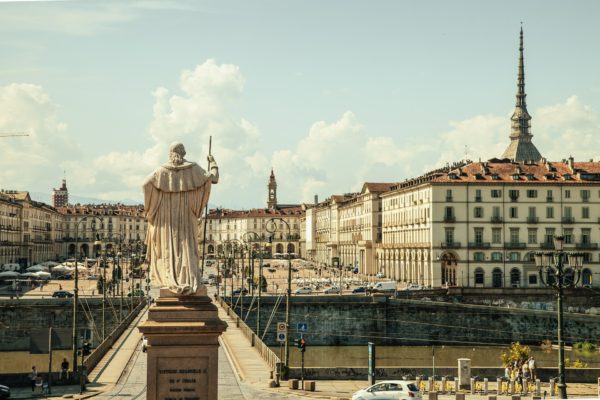 Day 4 Turin to Genoa:
Change your base and move to the city of Genoa in the region of Liguria for the next 3 nights. There are direct trains from Turin to Genoa. This port city is famous for a lot of things but old palaces and rugged streets are what instantly come to my mind. On your first day, take a walk around the city and the port area. Sample sumptuous food such as focaccia and farinata!
Did you know Christopher Columbus hailed from the city of Genoa!!
Day 5 Genoa:
Now that you're a little acquainted to the city of Genoa, take a peek into its historic palazzi such as Palazzo San Giorgio and Palazzo Reale. Book a tour and get a Museum pass to see its many museums and palazzi. Don't forget to sample some olive oil and pesto for your trip back home! Check out more on this port city and also where to eat!
Day 6 Genoa:
Genoa is 1.5 hour from Cinque Terre so if you really really want to take a day trip to the 5 lands, go for it. But be sure to start early morning so that no time is lost. I'd rather you visit towns such as Portofino, Savona and Alassio. For more local transportation in and around Genoa, ask a local and check the AMT buses that are popular in the region! You can even take a Genoa pass which costs €4.5 which gets you access to any mode of transport fo 24 hours!.
Day 7 Fly home:
Depending on the time of your flight, relax and eat at one of the historic cafes such as Bar Cavo before you fly home. Don't forget to take a Zecca Righi funicular to enjoy a view of the city from the top!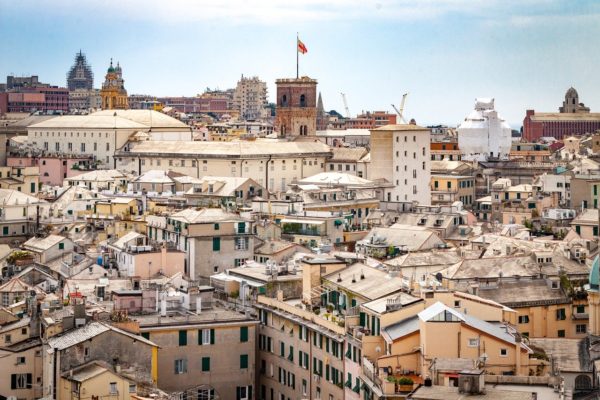 Further Reading for North Italy:
10 Reasons why you should visit Turin
5 towns beyond the Cinque Terre
Where to have Coffee in Trieste
Please Note: These 3 itineraries for a week in Northern Italy are not set in stone. There is A LOT you can see and do in Northern Italy and I can only keep adding more. But these itineraries are beyond the usual (There's no Lake Garda, Verona or Bolgona here!). These are also comparatively slower itineraries because I strongly suggest spending 3 days in one place rather than ticking off a list. You'll really enjoy the experience and also get a sense of the city. From my years of experience traveling in Italy, you will love it! Happy travels!
Thank you for reading if you made it till the end! Please don't forget to share this post!
PIN THIS POST:
Fact: What regions are included in Northern Italy??
Piemonte
Lombardia
Liguria
Aosta Valley
Trentino Alto Adige
Friuli Venezia Giulia
Veneto
Emilia Romagna
Book Tours in North Italy: