Muggia is an Italian town situated in the region of Friuli Venezia Giulia. It is 2 kms from the Slovenian border and only 20 minutes from the capital city of Trieste. Olivera Milic, a certified tourist guide and owner of B&B Muggia Uphill, shares about her town in this collaborative post on "10 Exceptional Things to do in Muggia, Italy".
10 Exceptional Things to do in Muggia, Italy
1. Enjoy a Fish Meal by the Sea              
Muggia is traditionally a fisherman's village as it is surrounded by the Adriatic Sea. So one of the exceptional things to do in Muggia is to try a fish dish! There are a range of options such as mussels, bluefish and breaded fried anchovies. Mandracchio, a small port with fishing boats in Muggia has great dining possibilities with a view of the sea.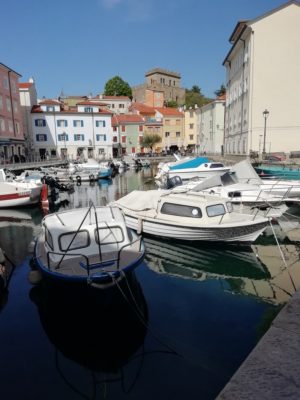 2. Visit the Weekly Market
Another exceptional thing to do in Muggia is to check out it's weekly Thursday market. It happens in the town centre where vendors bring fresh fruits, vegetables, salami, cheese, honey, artisanal artifacts, clothes etc. This is the best way to enjoy produce from the land.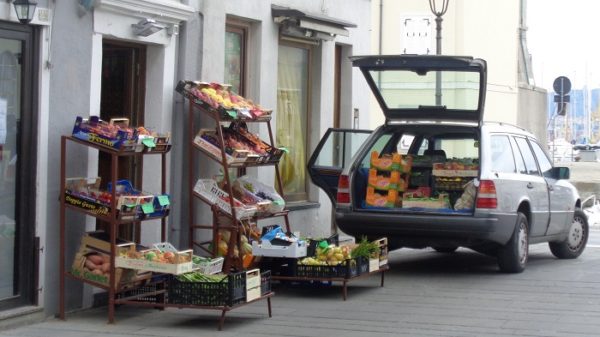 3. Explore Muggia Vecchia
Muggia Vecchia (Old Muggia) is the most ancient part of the town built as a hill fort in the Iron Age. It was inhabited until the 14th century after which the settlers descended towards the sea. They subsequently built the rest of the town which is now known as the town center. Exploring Muggia Vecchia is a great thing to do in the town as it is filled with medieval ruins, magnificent old oak trees and a 12th-century Basilica!! The whole area evokes peacefulness and is also often chosen as a place for weddings, exercise and meditation.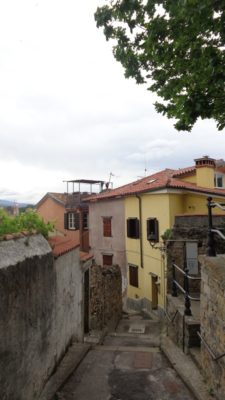 4. Stroll Around and (not) get Lost
Similar to many coastal towns on the eastern Adriatic coast, Muggia has been a part of the Republic of Venice. It has a vibrant Venetian-Gothic style architecture and pastel-colored homes and streets. Another exceptional thing to do in Muggia is to walk around and admire the Duomo and homes with bifora decorations. There are also many pretty narrow streets (calli) that take to the delightful 15th-century Franciscan church. If you are unsure of your way back, keep following the sea to find your way back to the main piazza!!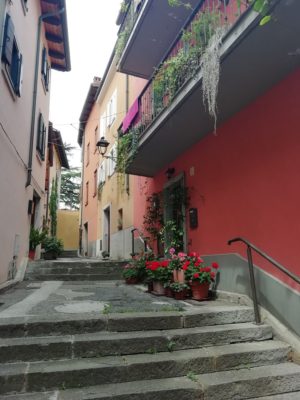 5. Cycle across the Border
Muggia is positioned strategically in such a way that makes it extremely simple to cross the border to visit Slovenia. A great thing to do in Muggia is to cycle across the border to Slovenia! For instance, a bicycle ride from the center of Muggia to Koper in Slovenia is only 15 kms. Additionally, the views of the coast and vineyards on the side are amazing. There are even plenty of options to stop for a swim or to sunbathe.
6. Try Local Wine & Olive Oil
If you're in Muggia, try the local wines and olive oil. Friuli Venezia Giulia is home to the indigenous vines of Malvasia and the Refosco which produce white and red wines respectively. The region is also home to unique olive trees from the Roman times. The olives of this area are very special because they are cultivated in special climatic conditions. The smell and taste of the olives are worth tasting as they are full of healthy antioxidants!
7. See Muggia Castle
Muggia is home to a castle which is very easy to reach from the center. Restored from a 14th-century fortress, the castle is currently owned by the artist Vili Bossi and his wife Gabriella. It is best to plan a visit to see the castle during the Open Castle Day which occurs across Friuli Venezia Giulia in April and October every year.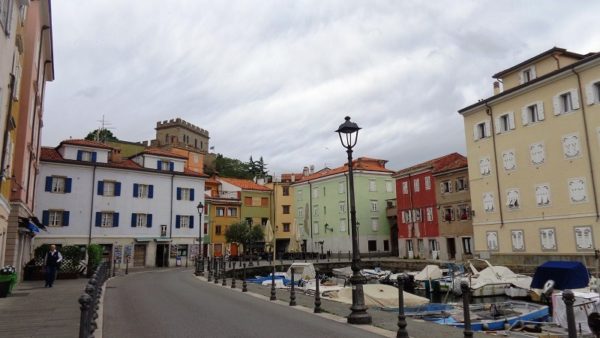 8. Enjoy the Piazze
Every Italian town has a central square which is the highlight of the area. In Muggia too, there are different piazze to enjoy in- you can have a gelato, relax in front of the Duomo or simply drink a caffe`! The area is home to coffee roasting and blending factories and therefore a great option to discover your perfect blend!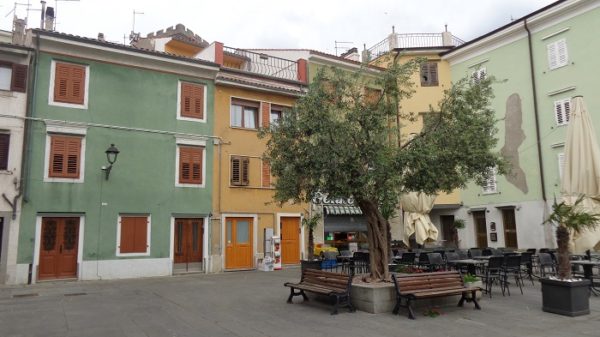 9. Visit in time of the Carnevale
Muggia is home to the carnevale which is celebrated bi-annually, in winter and summer. The Carnevale preserves 17th-century dances, tradition of frittata making and beautiful parade floats. Each participant is in charge of invention, construction, and presentation of the parade float. Almost 2/3 of the town's households actively and proudly participate in the Carnival season. The people of Muggia often say 'Muja el Carneval xe una roba seria' which literary means that Carnevale in Muggia is a very important thing! If you're planning to visit Muggia, schedule a trip as per the carnivale season.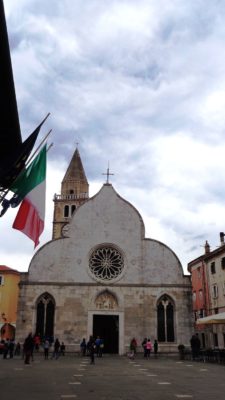 10. Take a Ferry to Trieste
Last but not the least, if you're in Muggia, take a ferry to Trieste! Known to be the least typical Italian city, Trieste is long connected to its past Austrian Empire and is only 30 minutes by ferry. The boat drops in downtow nTrieste from where the modern city can be explored!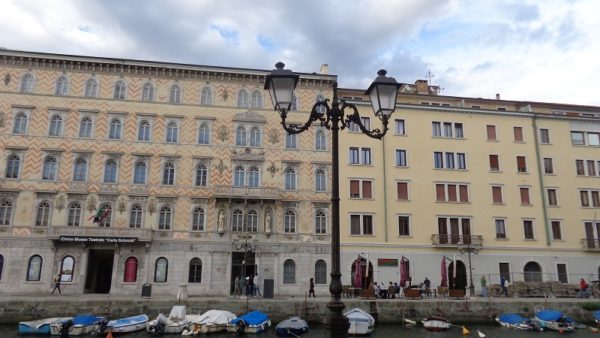 About the Author: This is a collaborative post by Olivera and Miranda from B&B Muggia Uphill- a Bed and Breakfast in Muggia. Miranda is a retired passionate gardener who dedicates time to delight guests with homemade food while Olivera, her daughter, offers authentic & personalized services to her guests. B&B Muggia Uphill is perfect for people who want a base between Italy and Slovenia. It is also a great place for those who love to hike, cycle and go off the beaten track! There are international excursionist routes that pass and/or end in Muggia. Contact Olivera to know more (muggiauphill@gmail.com) as she loves to help travelers discover this part of the Italian Adriatic coast!!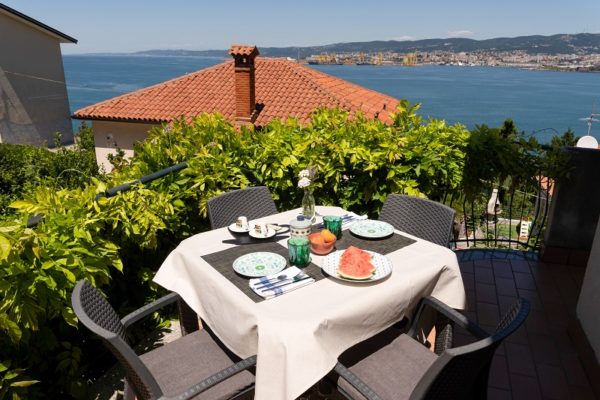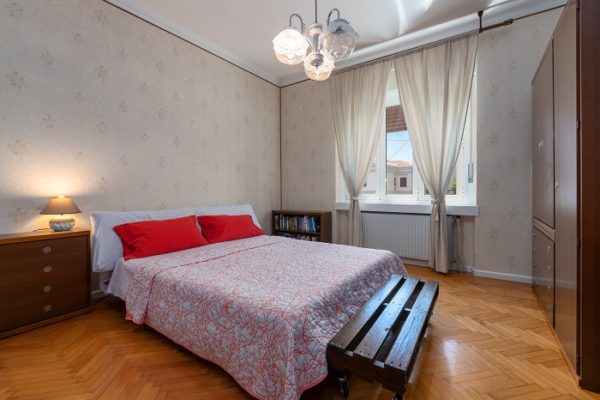 Muggia is in a side of Italy that is often overlooked by the regular traveler. I hope this post enlightened you to add Muggia to your future Italy travel list!
Explore this side of Italy. Check out the tours in the link below: